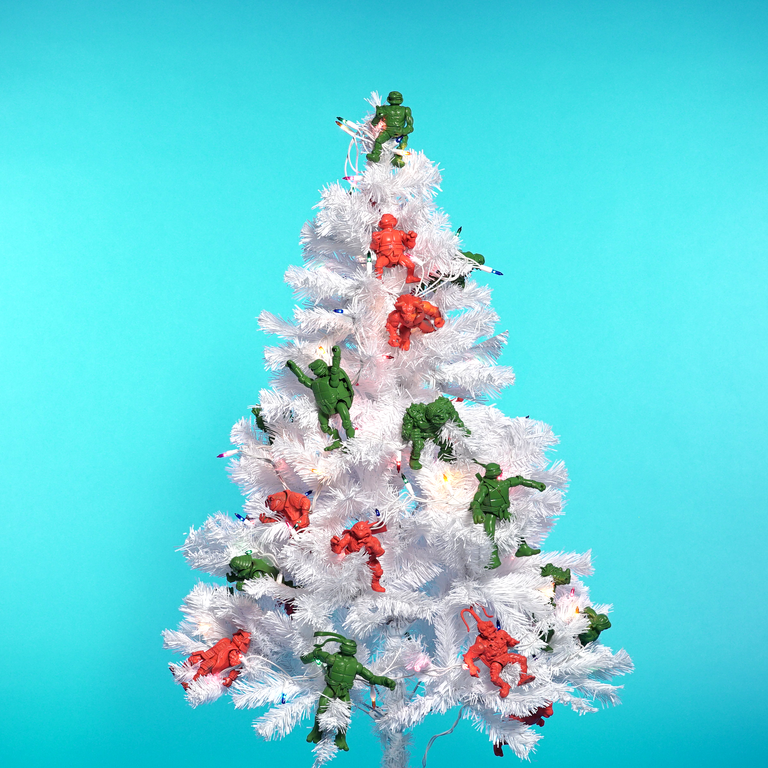 If your household celebrates Christmas, you know there are never too many decorations. There's the classic Christmas tree with the homemade ornaments,  inflatable characters on the front lawn, festive toilet paper, and so on. Eventually, your kid requests their own Christmas tree small enough to fit on their night stand, but big enough to mark their independence.
If they're a super cool Teenage Mutant Ninja Turtles fan, then create a string of gnarly garland in these four easy steps.
What You'll Need
TMNT figures
String tree lights
Red and green spray paint
Hot glue gun
Christmas spirit
Step One: Assemble your collection of TMNT figures and divide them in half.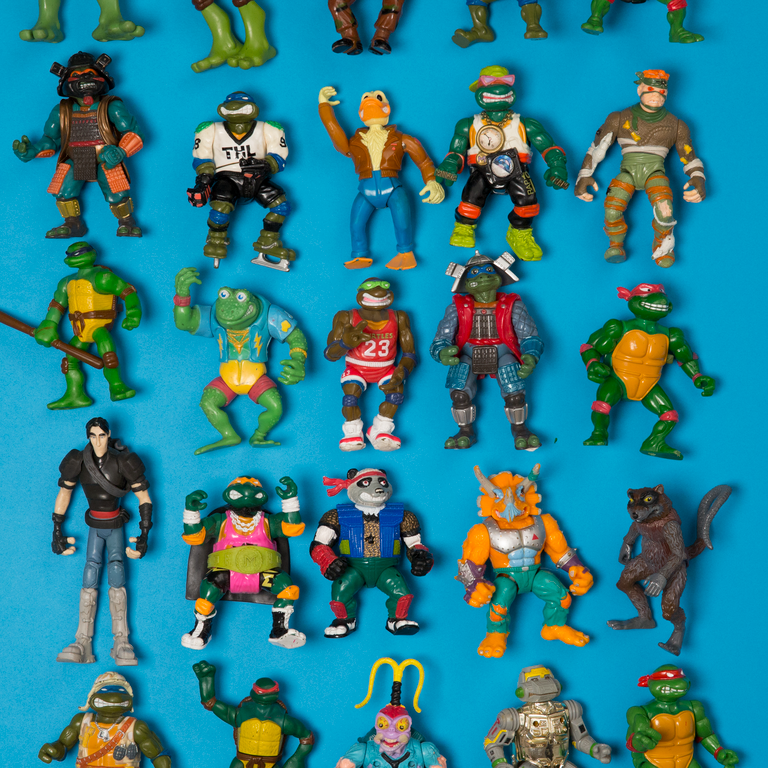 Step Two: In a well ventilated area, spray paint half the collection green and the other half red. Let dry.
Step Three: Lay out string lights. Hot glue figures to lights by alternating color.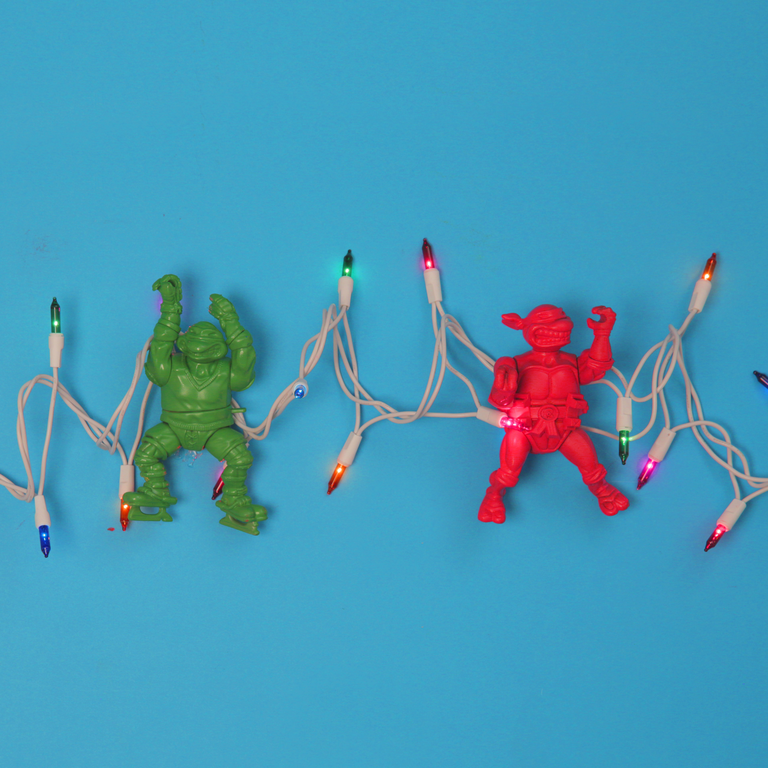 Step Four: Wrap around tree and bask in the Turtle beauty.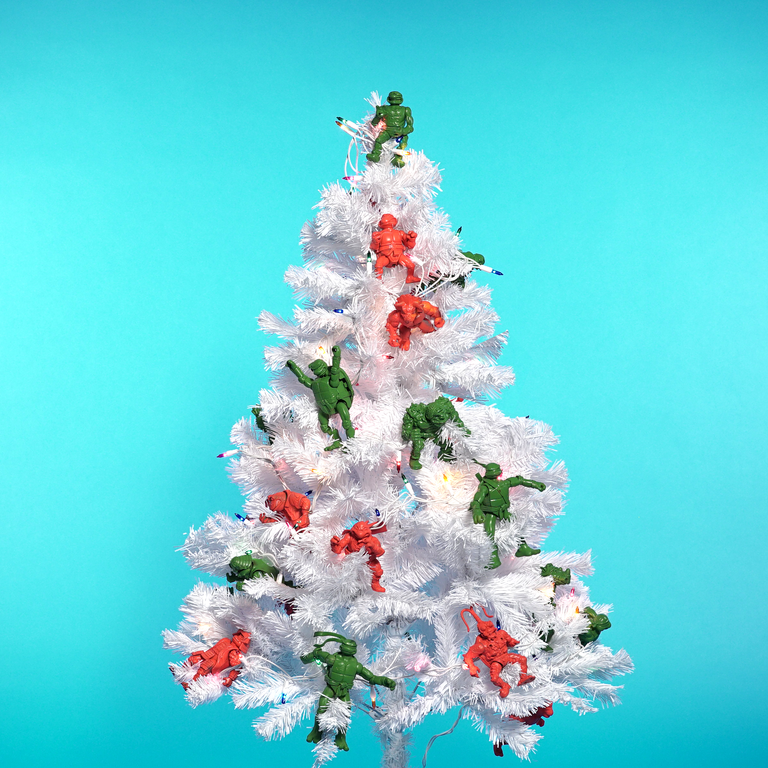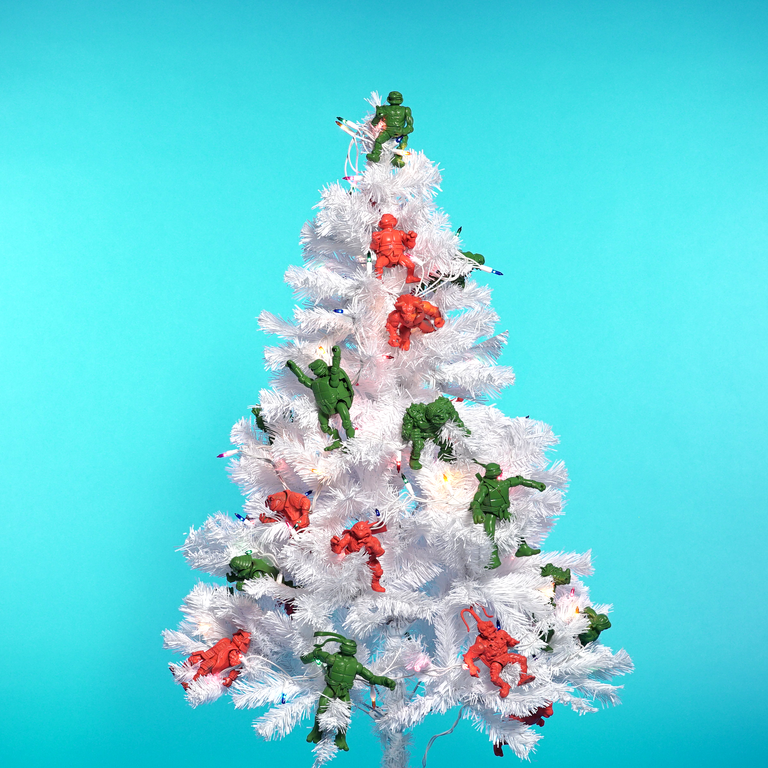 Watch more Nickelodeon! View the TV schedule here.