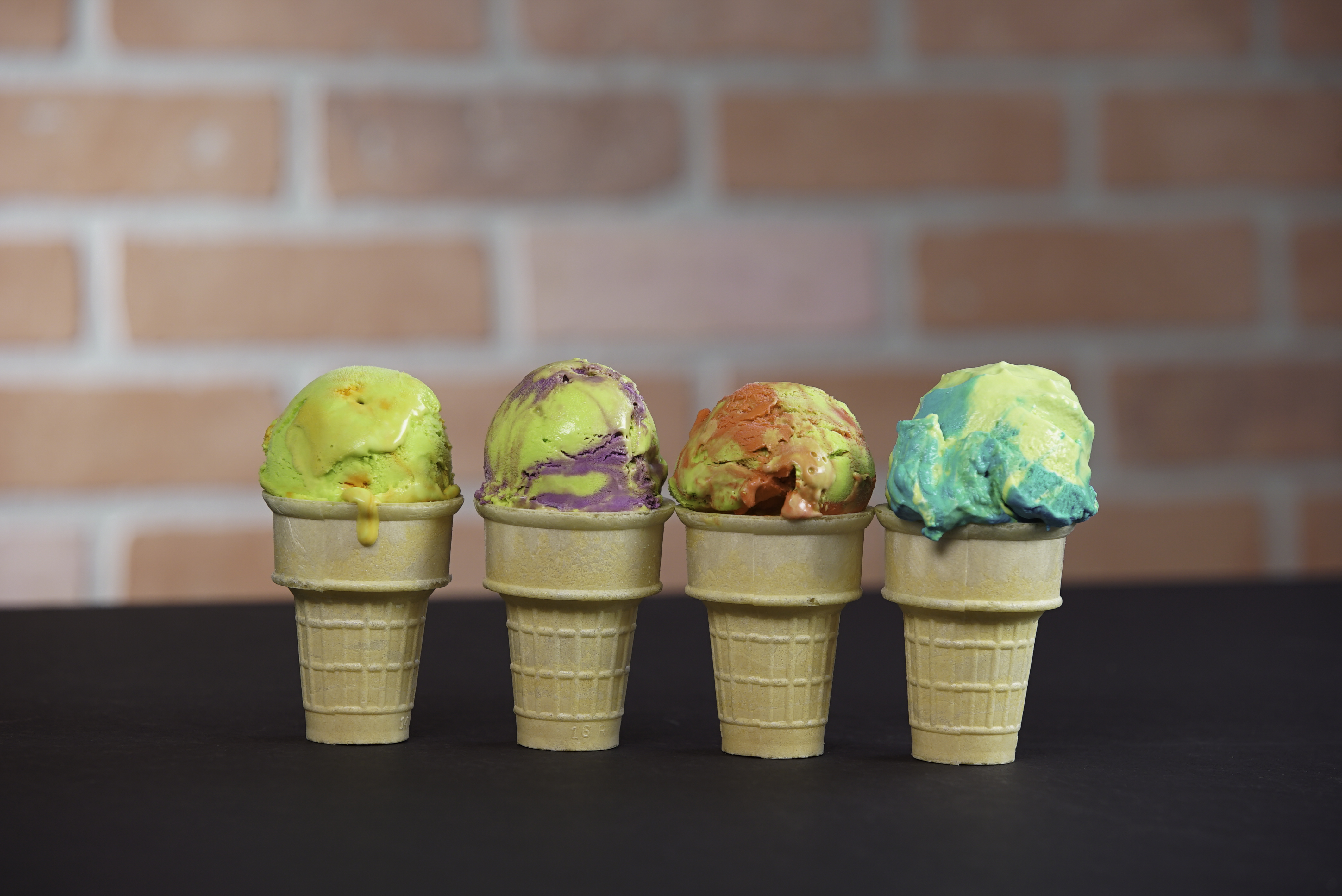 What's better than ice cream? How about Teenage Mutant Ninja Turtles-inspired ice cream?! There are four flavors, one for each bandanna-wearing brother. Try out this quick and simple recipe that's sure to entice both sewer dwellers and ice cream aficionados.
Makes 1 Quart
What You'll Need
2 cups heavy cream
1 (14-ounce) can sweetened condensed milk
2 teaspoons peppermint extract
Gel Food Coloring: Electric Green, and your choice of Orange, Red, Purple, or Blue
9-by-5 loaf pan
How To Make
Step One: Add 2 cups heavy cream to a large bowl or the bowl of a stand mixer, and mix on medium-high until stiff peaks form.
Step Two: Gently fold in 1 can sweetened condensed milk and 2 teaspoons peppermint extract.
Step Three: Separate 1 cup of the mixture into a small bowl.
Step Four: To the large bowl, add a few drops of green gel food coloring until desired color is reached. Mix well to combine. 
Step Four: To the small bowl add a few drops of desired food coloring for the swirl. Mix well to combine. 
Step Five: Add half of the green mixture to a metal or glass 9-by-5 loaf pan. Add a few spoonfuls of the second color. Add the remaining green mixture, and then top with a few spoonfuls of remaining colored mixture.
Step Six: Swirl together using a paring knife, or small offset spatula.
Step Seven: Freeze at least 4 hours before serving.
Have you ever had a dessert with this much Turtle Power? No way! It doesn't get more delicious than this, yo!