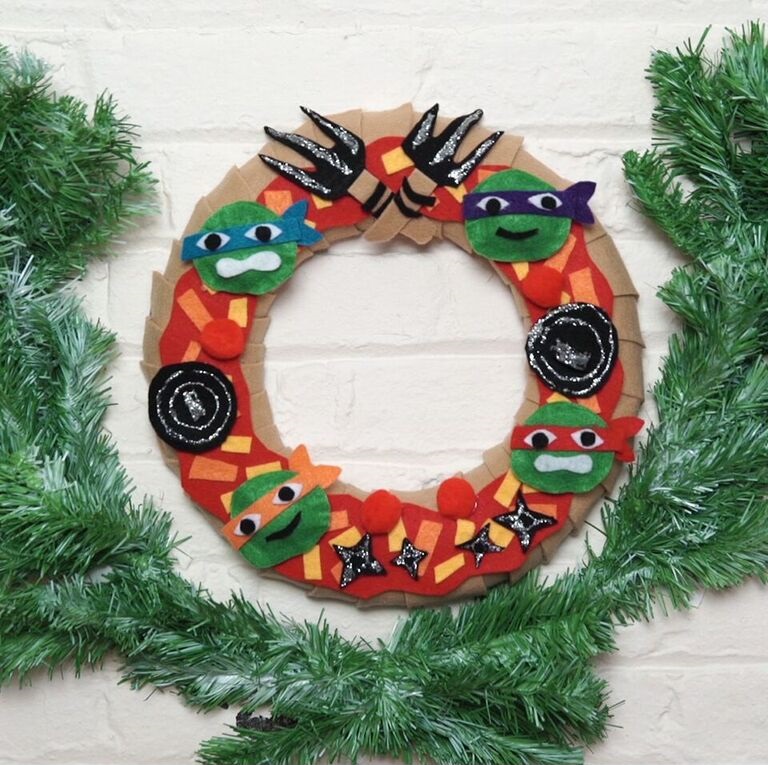 Deck the halls with…a super cheesy TMNT holiday wreath! In a few easy steps you can create this mutant masterpiece, too.
What You'll Need
Foam Ring
Felt (brown, red, yellow, orange, blue, purple, green, white, and black)
Pom Poms
Cotton Stuffing
Glitter Glue
Hot Glue
How to Make:
Step One:  Take foam ring and glue thick strips of brown felt to cover the entire surface.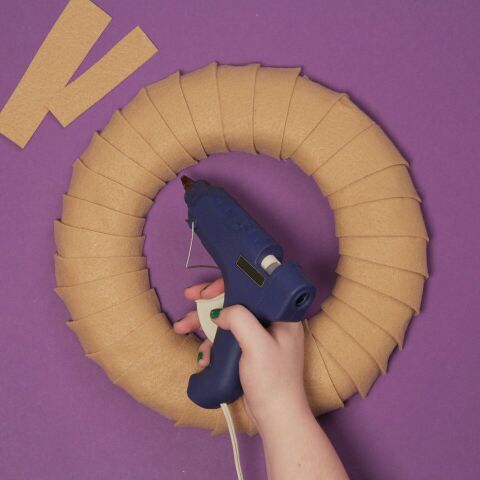 Step Two: Cut and glue red felt in splatter shape onto wreath.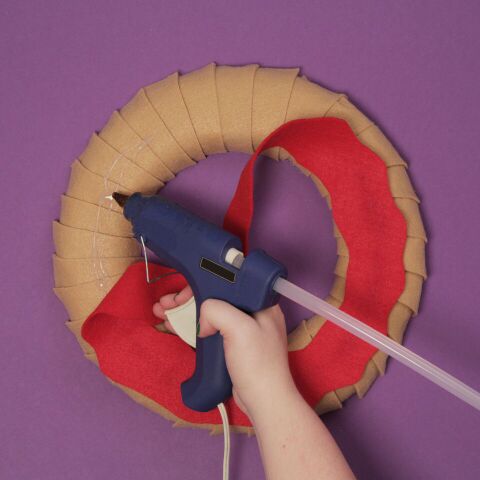 Step Three: Cut pieces of yellow and orange felt and glue to wreath.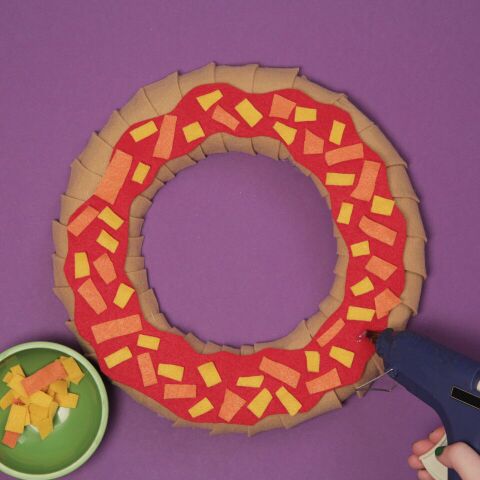 Step Four: Assemble Turtle heads by:
Cut eight green felt ovals
Partially glue the side of one oval, place cotton stuffing inside, and attach other green oval
Glue eye masks, eyes, and mouth to each of the Turtle's head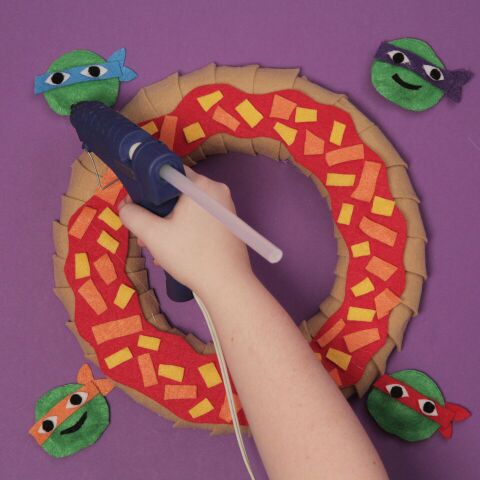 Step Five: Glue Turtles to wreath.
Step Six: Assemble weapons and sewer lids by:
Cut pieces of black felt into Sai and sewer lids
Cut brown felt into the same size as the weapon handle
Use glitter glue to paint accent onto "metal" pieces
Glue brown felt onto the handle of weapon
Step Seven: Attach Sai and sewer lids to wreath.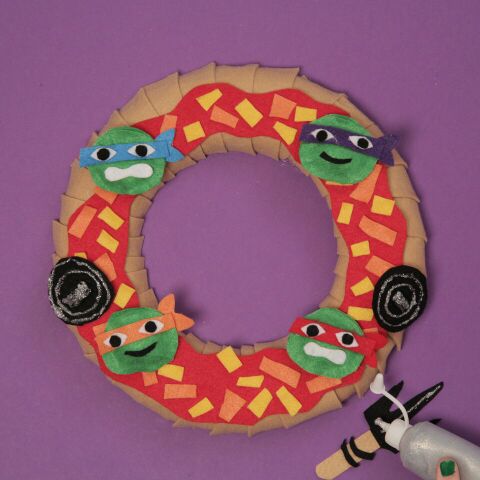 Step Eight: Glue pompoms and other decor to your wreath.
Hang someplace where everyone could appreciate your masterpiece, just don't eat it!
Watch more Nickelodeon! View the TV schedule here.