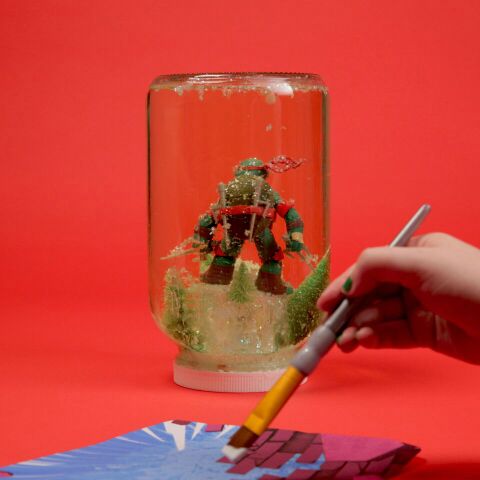 Shake out your holiday stress with a TMNT themed snow globe that's so easy to assemble, even a turtle could do it. So, grab an extra action figure and follow these simple steps.
What You'll Need 
1 Large Jar (1 gal)
TMNT figure
Mini Trees
Hot Glue Gun
Waterproof Glue
Glitter
Pizza Confetti
Water
Plastic Cup
Decoupage Glue
Printed Background of your choice
How to Make
Step One: Cut the plastic cup horizontally in half.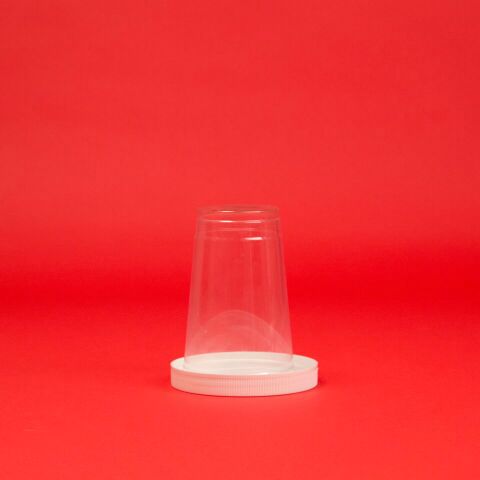 Step Two: Glue the bottom half of the cup upside down to the bottom side of the jar lid.
Step Three: Attach the mini trees to the plastic cup with hot glue.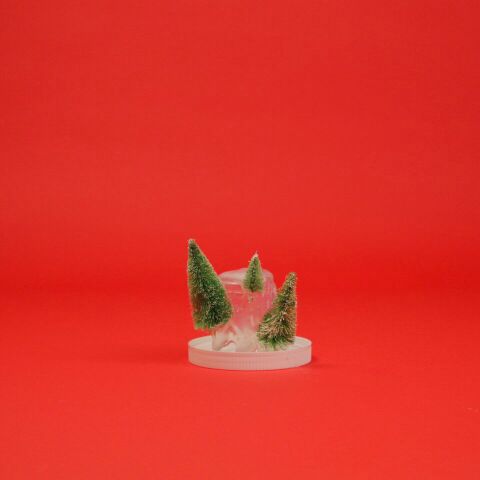 Step Four: Hot glue Turtle figure on top of the cup.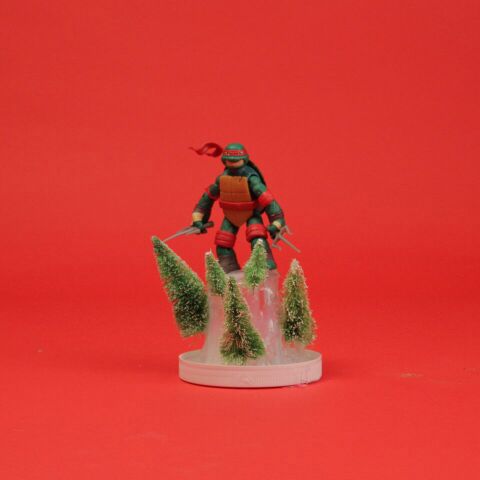 Step Five: Pour pizza confetti and glitter into the jar. Then, add about a half a bottle of glycerin.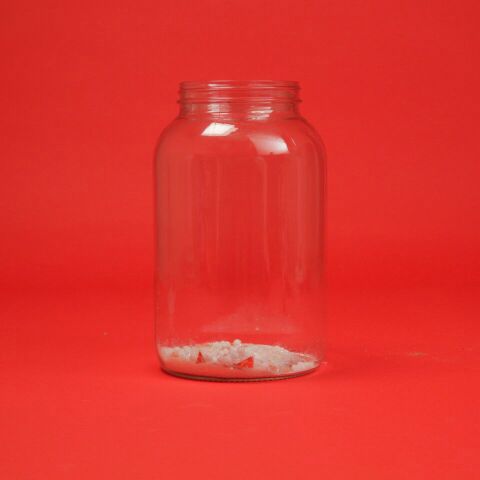 Step Six: Fill jar with water.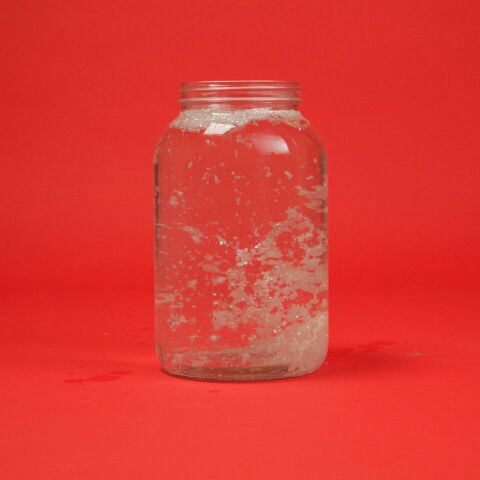 Step Seven: Squeeze waterproof glue around rim of the jar and screw on lid. Let it dry.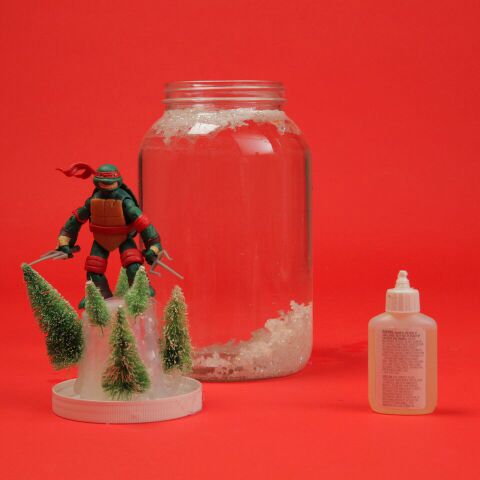 Step Eight: Decoupage printed background onto the jar.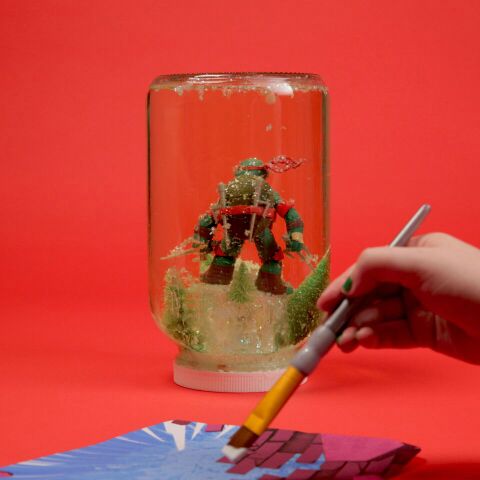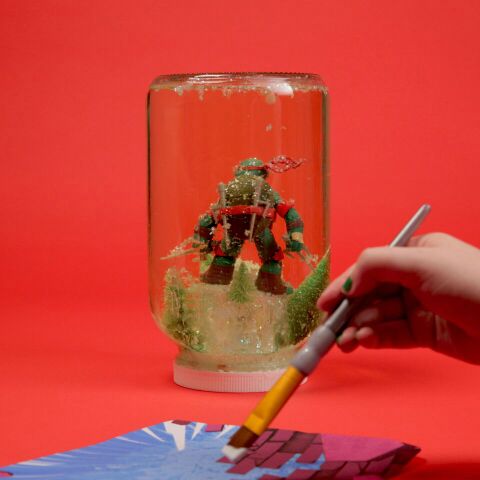 Step Nine: Shake it with ninja-like enthusiasm.
Watch more Nickelodeon! View the TV schedule here.