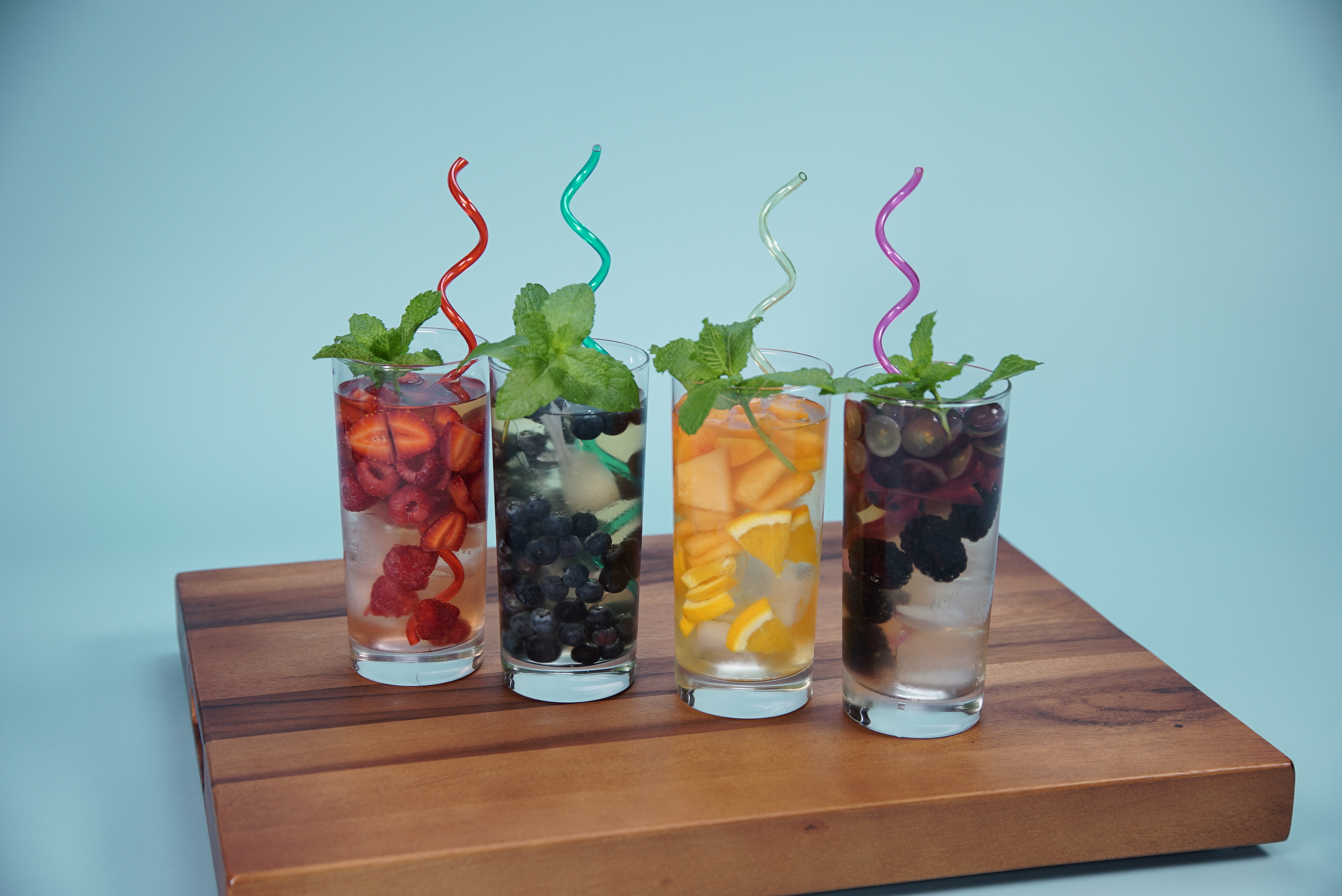 The Turtles are pretty energetic dudes, but even the most epic of heroes need a calming cup of tea every once in a while. Channel your inner Master Splinter and try out these TMN-Tea options in honor of your favorite guys in green.
What You'll Need:
(Makes 2 quarts)
8 good-quality green tea tea bags, or 8 tablespoons loose-leaf green tea
4 cups of water
¼ cup cane sugar
¼ cup freshly squeezed lime juice
For Garnish: Mint leaves, sliced strawberries, raspberries, sliced mango, sliced orange, red grapes, blackberries, blueberries.
How to Make:
Step 1: In a medium pot, bring 4 cups of water to a boil. 
Step 2: Add 8 green tea tea bags or loose tea and remove from heat. 
Step 3: Allow tea to steep for 4-5 minutes.
Step 4: Remove tea bags or strain.
Step 5: Stir in 1/4 cup cane sugar until completely dissolved.
Step 6: Chill until cooled completely, stir in 1/4 cup freshly squeezed lime juice.
Step 7: Serve with sliced fruit in the colors of your favorite turtles!
Enjoy Turtle Power in every sip, dudes!