What You'll Need:
1 slice of whole wheat bread

Marmalade (or orange jam)

Blueberries

Banana slices

Red strawberry fruit leather
Blueberry fruit leather or blue sour candy strip
How to Make:
Step 1: Spread your favorite marmalade (or orange jam) on a slice of bread.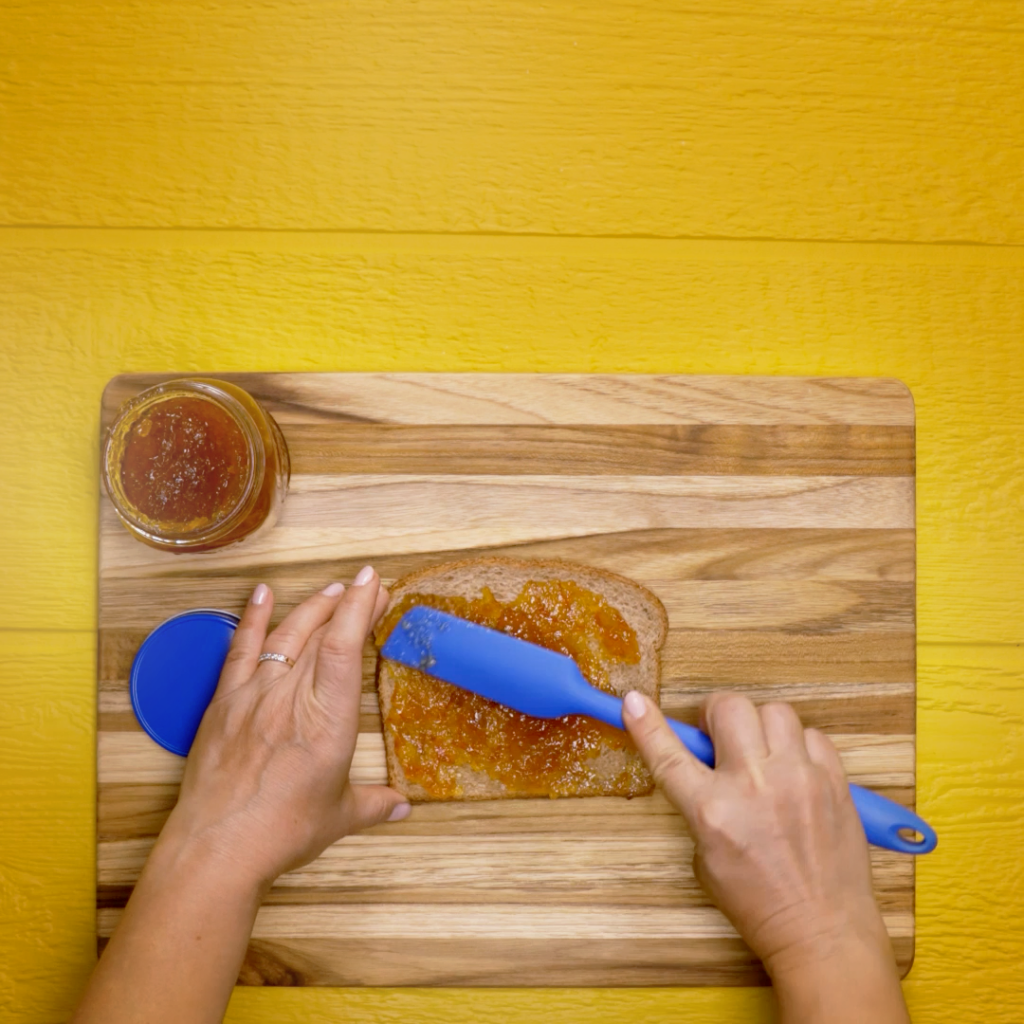 Step 2: Peel a banana and slice a piece, add it in the center of bread for Paddington's nose.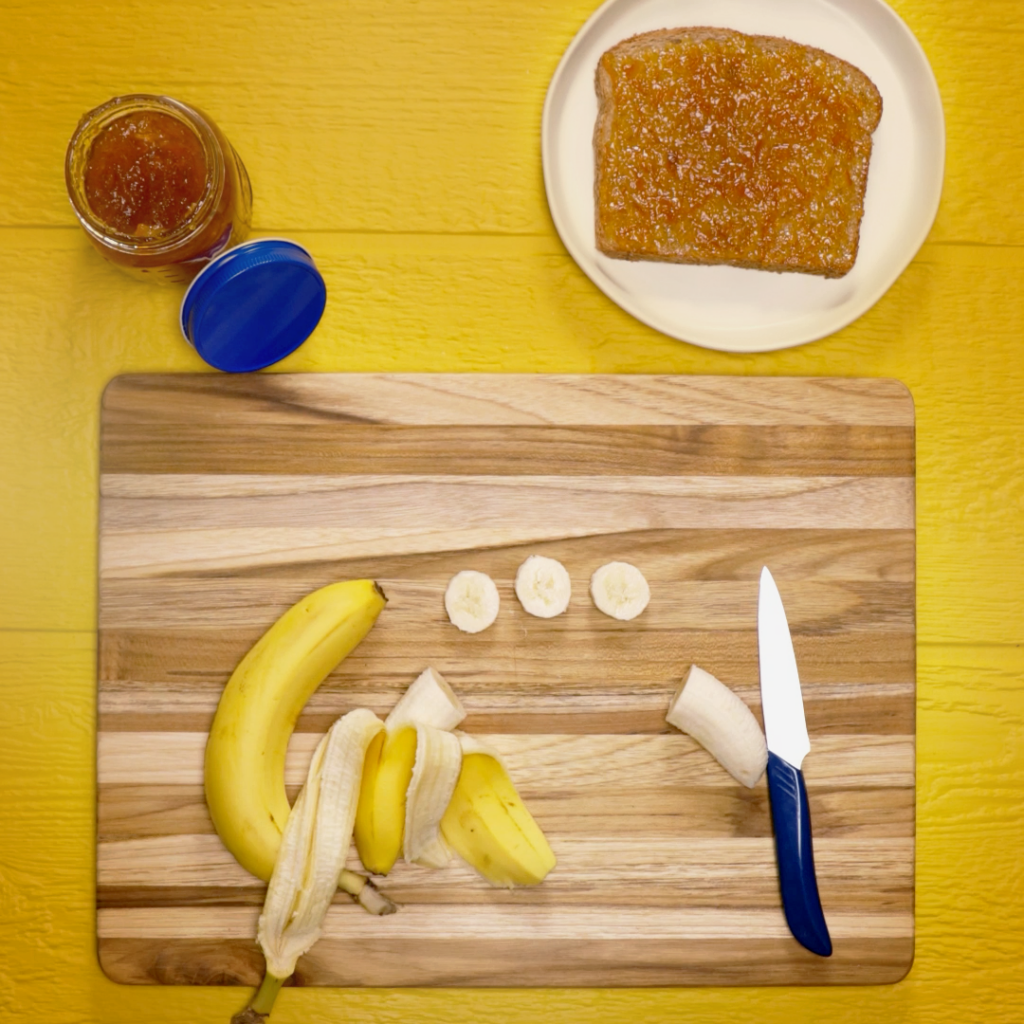 Step 3: Center 2 blueberries as eyes and 1 blueberry as a nose.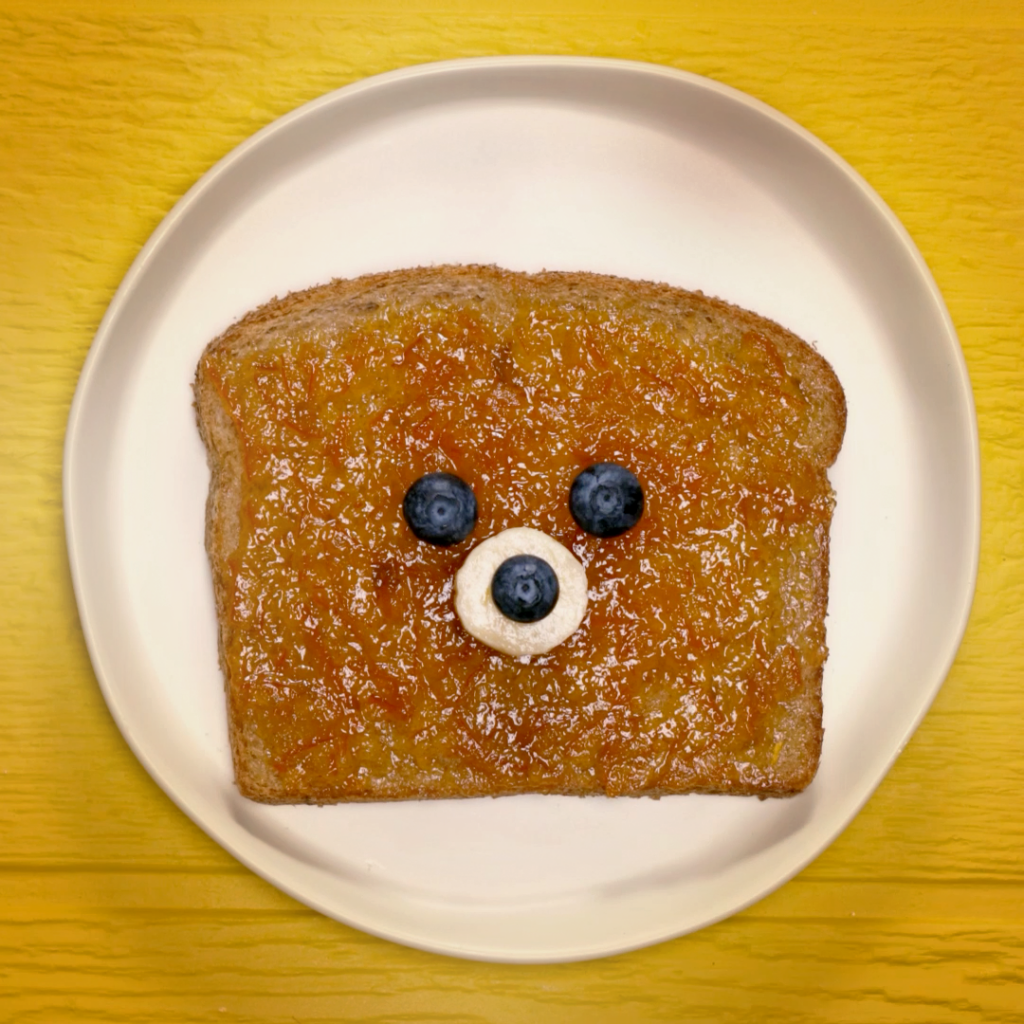 Step 4: Cut 2 pieces of red strawberry fruit leather to make a hat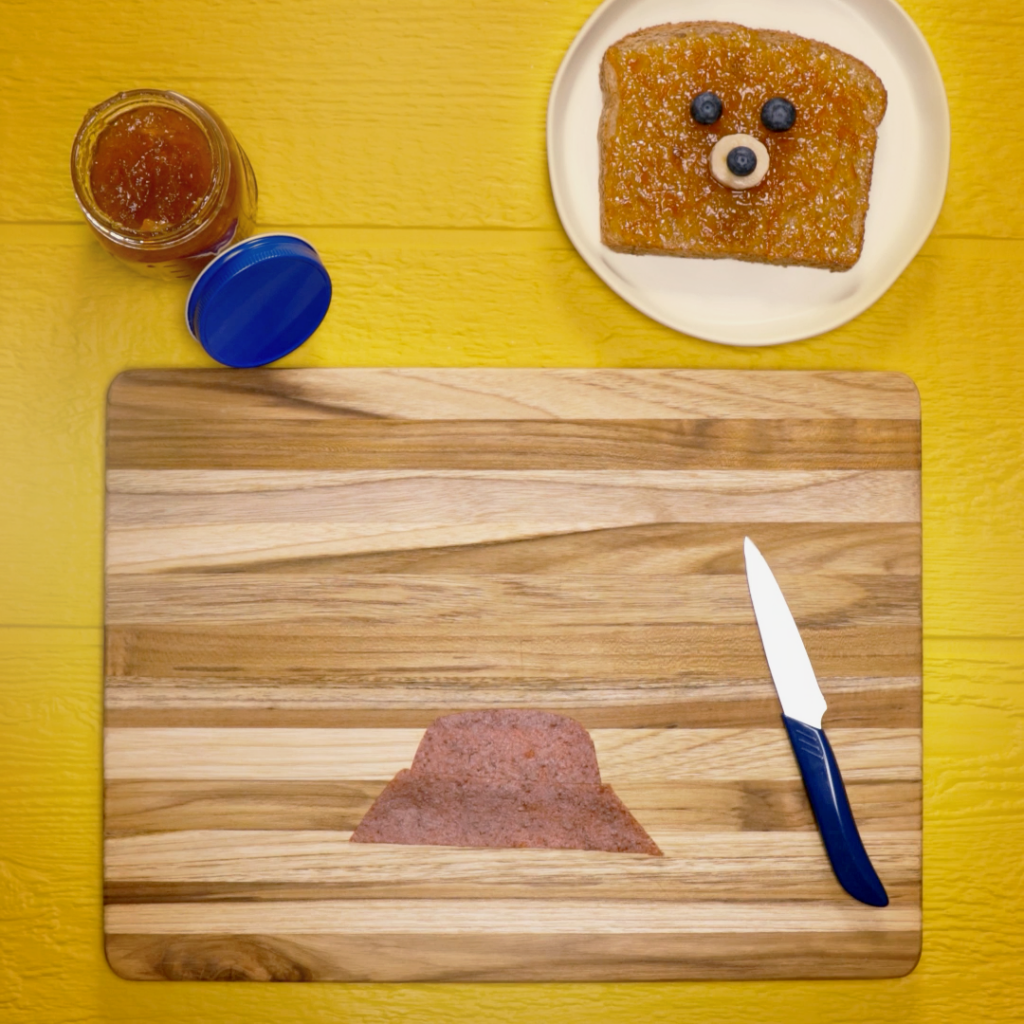 Step 5: Cut 1 strip of blue flat candy strip into 2 pieces to form a collar.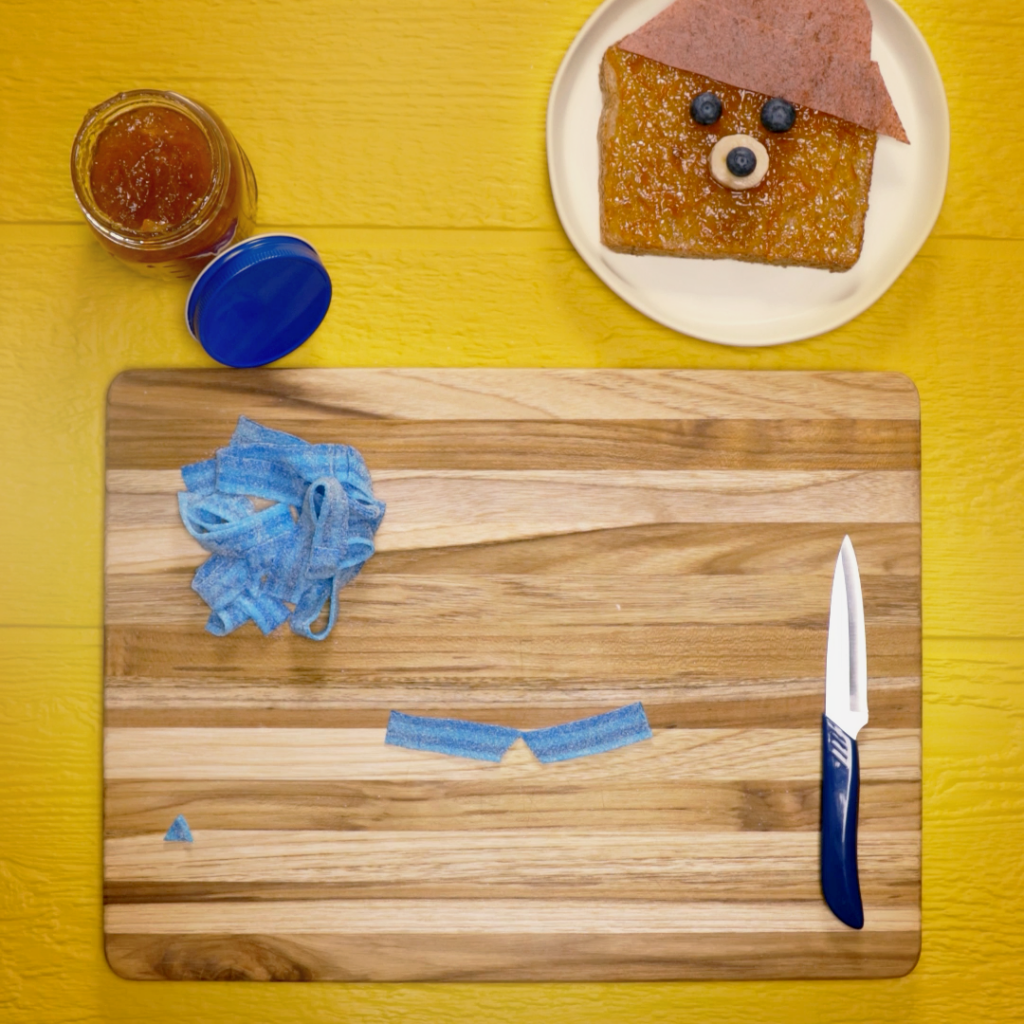 Step 6: Call for tea time!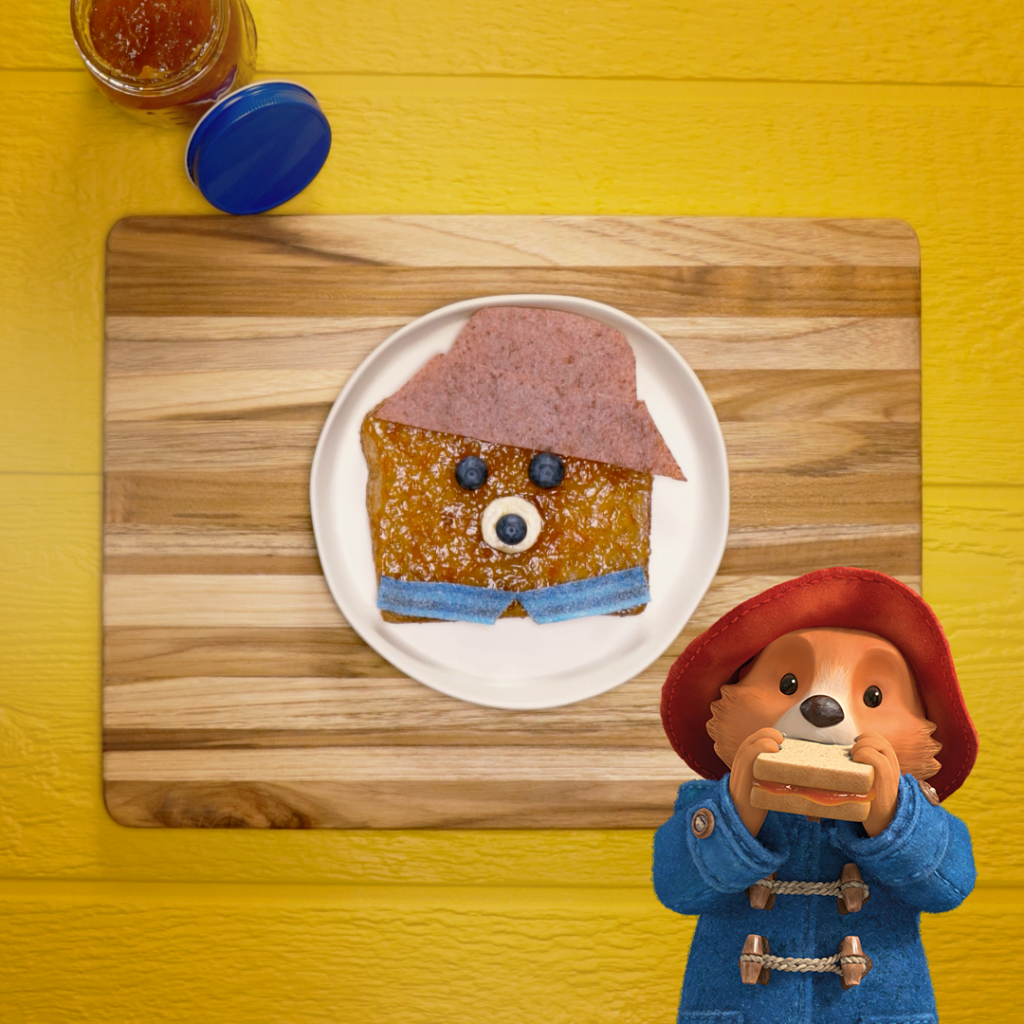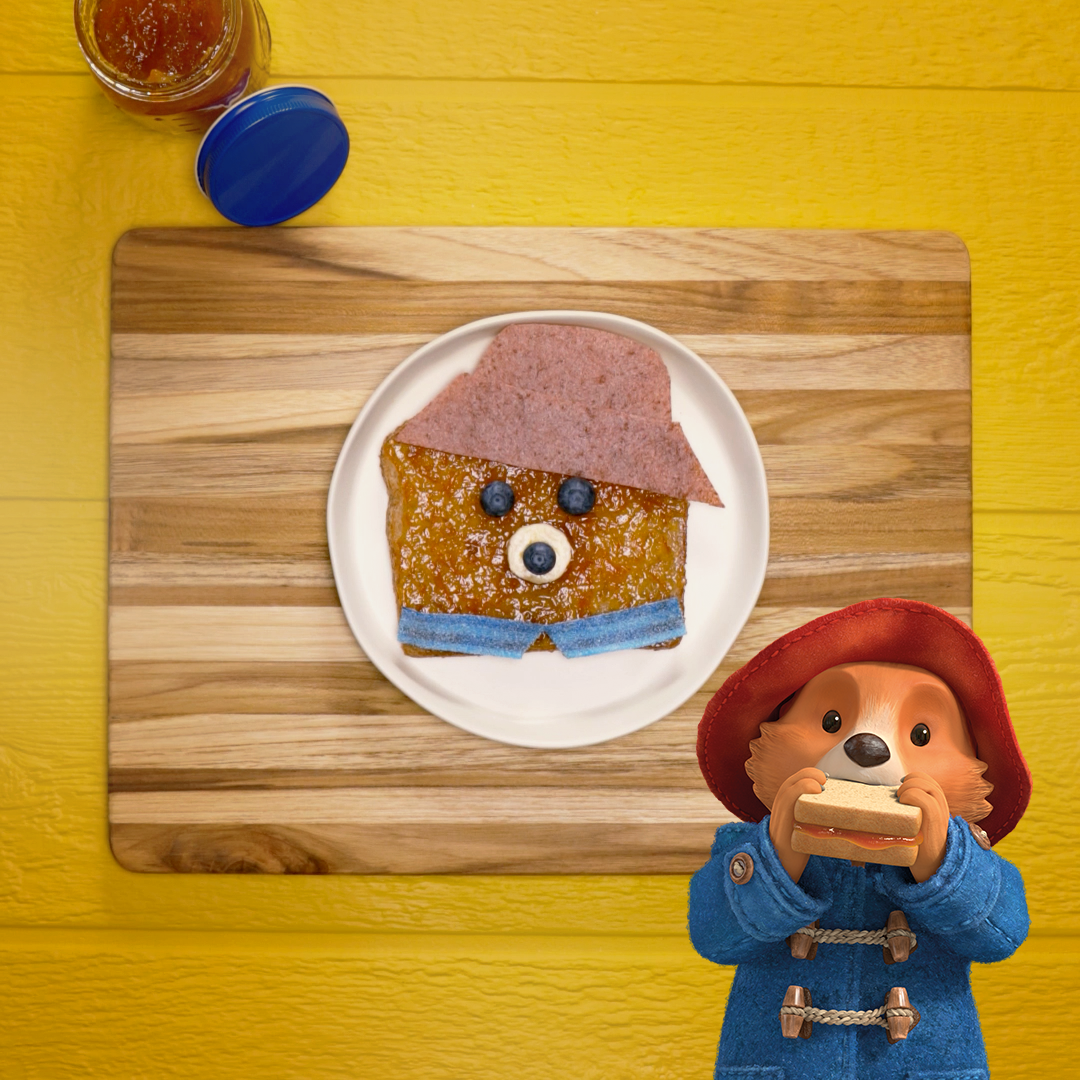 Catch more Nick Jr.! View the TV schedule here.