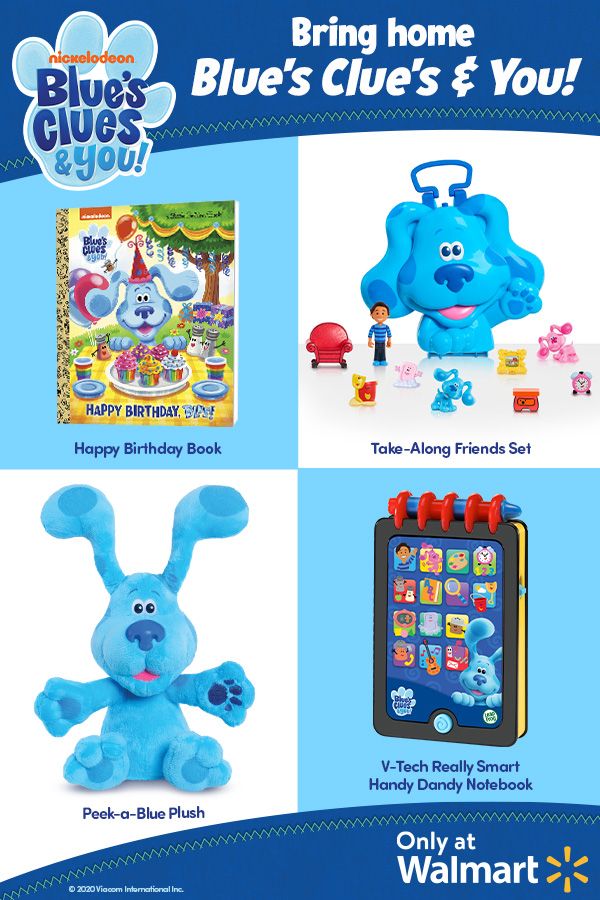 Blue's Clues is back as Blue's Clues & You! The play-along series stars Blue, a preschool-aged puppy with a clue and her new caregiver and friend, Josh! From "snack time" to "mailtime," Blue and her friends empower, challenge and build preschoolers' self-esteem, all while helping them learn and making them laugh!
Now, kids can learn & play with Blue at home with toys, apparel, books and DVDs from Blue's Clues & You! From Learning watches and Handy Dandy Notebooks, to big, cozy plushes and playsets with figures from the hit show, fans will be able to recreate the playful learning experiences from Blue's Clues & You! Get Clued into what's new at Walmart!
Peak-a-boo-Blue & Magenta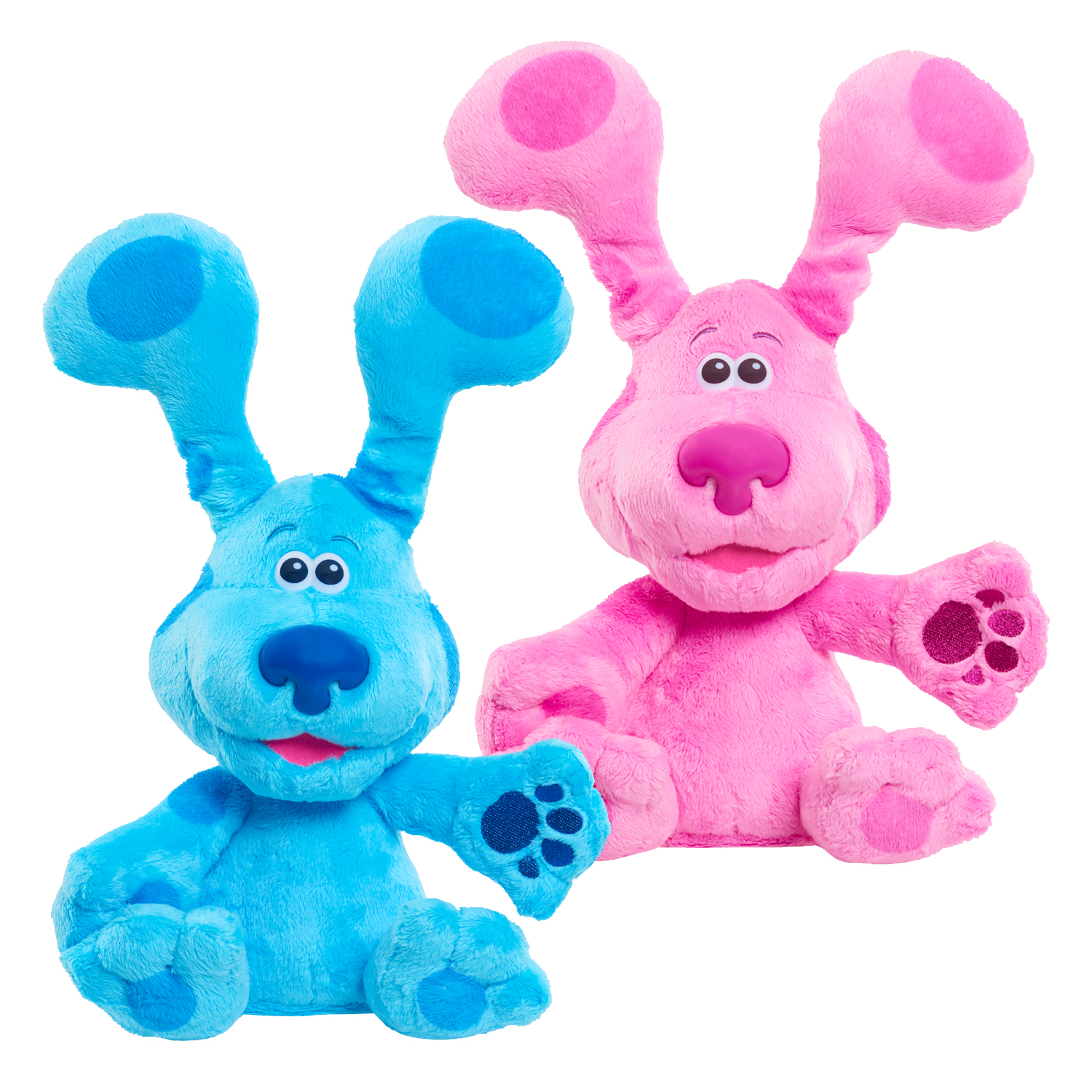 Step by step and clue by clue – it's Blue's Clues & You! Kids will love playing peek-a-boo with their plush Peek-A-Boo Blue & Magenta. Standing 10 inches tall, these adorable animated plush are made with super soft fabrics and even feature the pups' signature paw prints.These lovable, super-soft stuffies raise their ears and bark excitedly when you squeeze their tummies. 
Take along figure set
This handy-dandy Blue-shaped carrying case is filled with ten show-inspired characters and accessories, making it a cool companion to any Blue's Clues & You playset (sold separately). 
Vtech notebook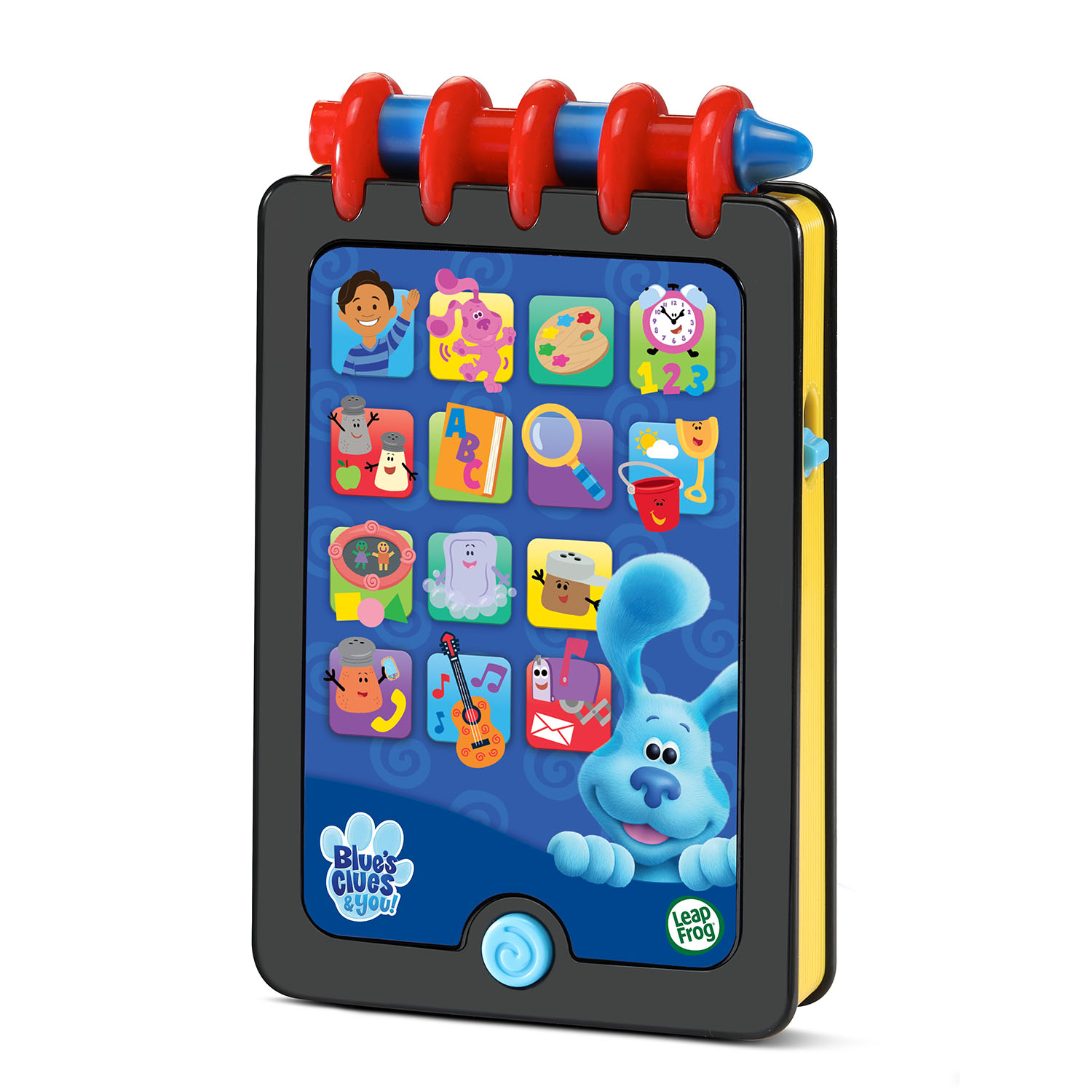 The Really Smart Handy Dandy Notebook has a pretend phone (for calling Josh, of course) and 14 light-up apps that introduce toddlers to colors, counting, shapes, weather, health, and hygiene in a fun and engaging way. Pretend to talk to Josh and Blue on the phone, check your email with Mailbox and use the music app to dance to fun Blue's Clues & You!-inspired tunes!
Blue Learning Watch
Bring time concepts to life with an entertaining wristwatch that features Josh's voice and familiar barks from Blue and Magenta! Little ones can learn about time concepts with an alarm clock and timer. Play four learning games that introduce kids to counting, shapes and problem solving with Tickety Tock, Slippery Soap, Shovel and Pail. Start telling time with Blue & Magenta!
Happy Birthday Book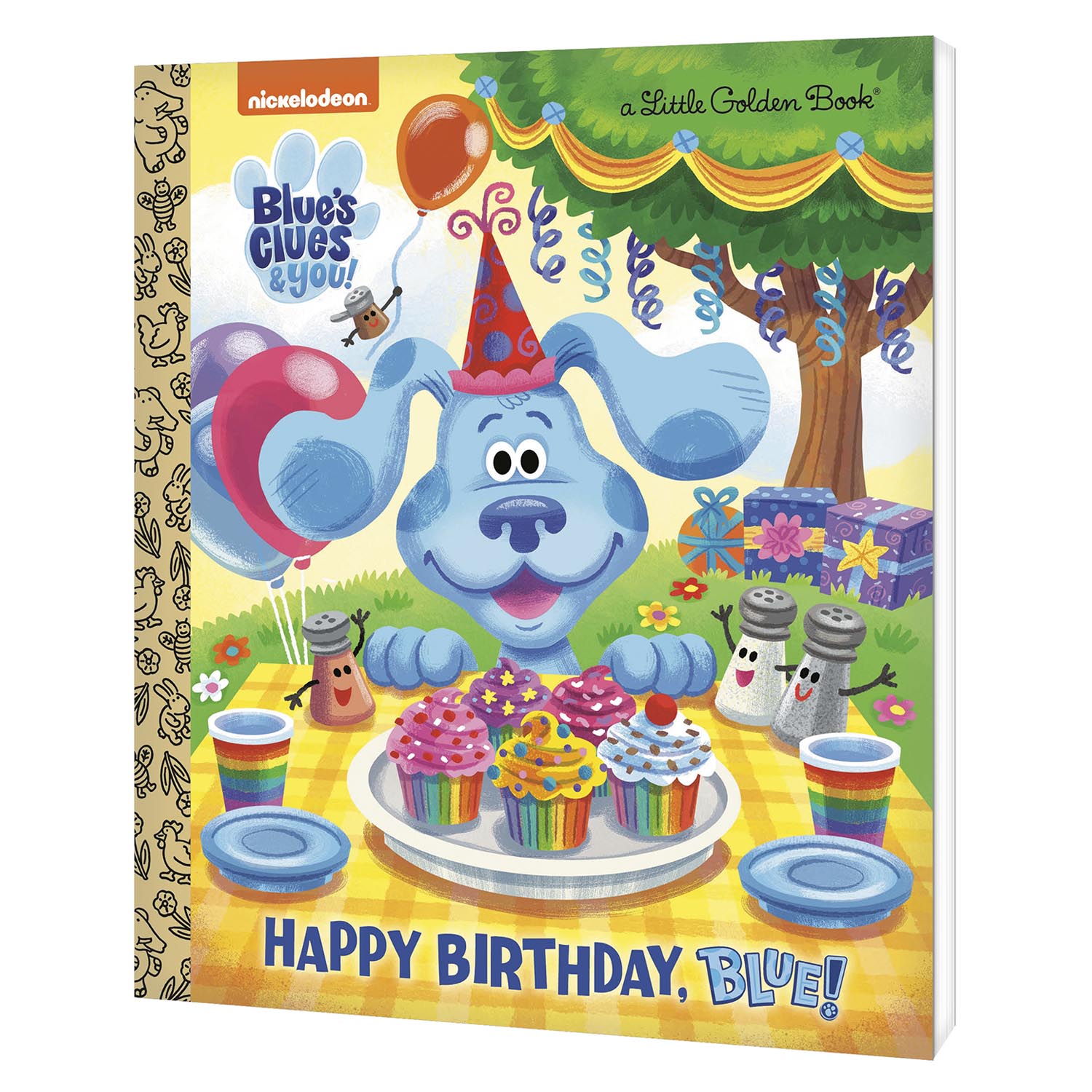 It's Blue's birthday, which can mean only one thing: a special birthday game of Blue's Clues! Help Josh as he sets up for Blue's party and tries to find the perfect gift. Boys and girls ages 2 to 5, and Little Golden Book collectors of all ages, will love this fun, birthday-themed book.