A baby's gotta do what a baby's gotta do: Buy merch! 
Rugrats Tee – Little Kid / Big Kid – Purple
It's the season of tie-dye. Don't fight it, just wear it.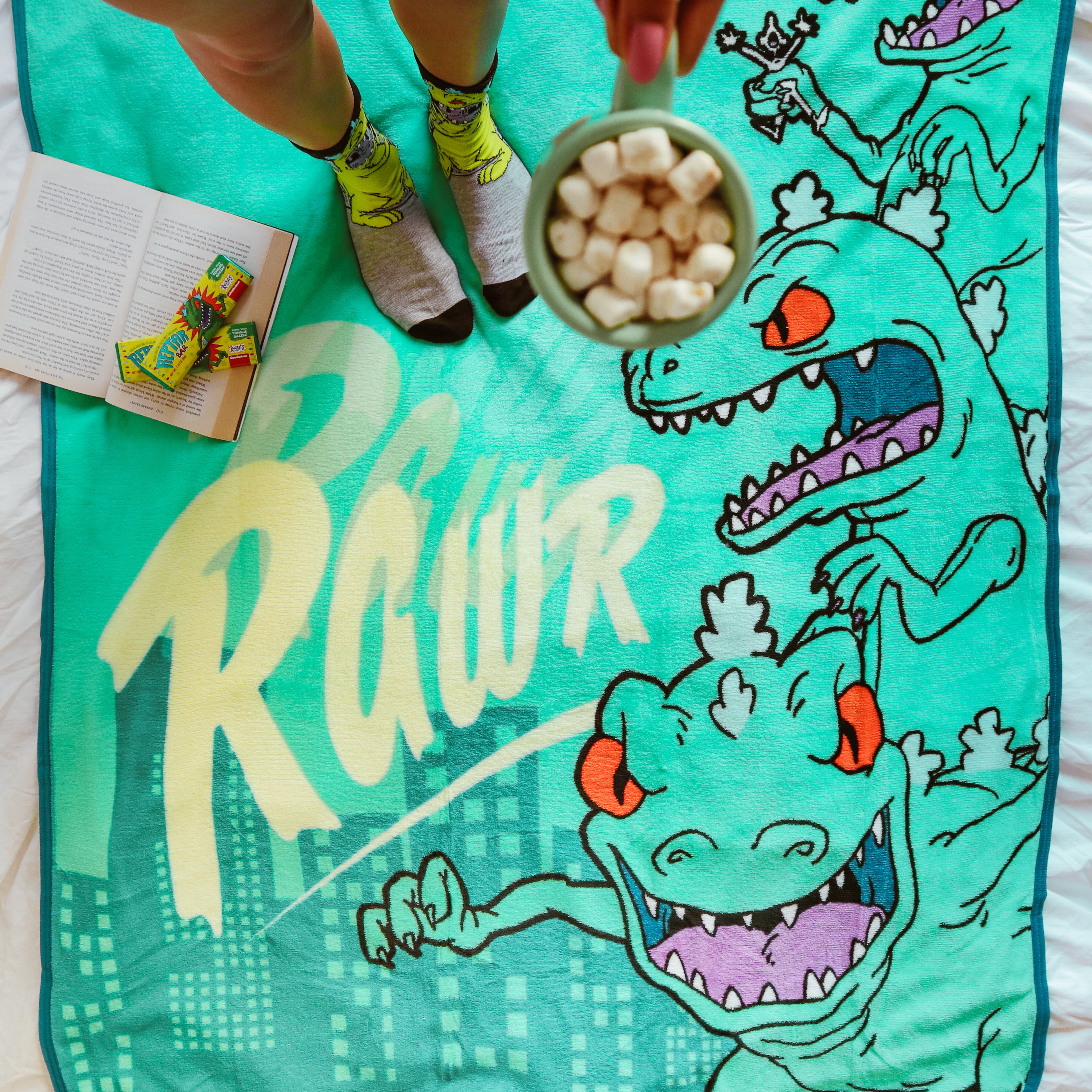 Baby says: Rawr! Wrap yourself up in a Reptar blanket.
Juniors Rugrats Susie Watercolor Tee
It's Everyone's favorite big kid! Rock Susie in watercolor. 
Rugrats Chuckie Finster Struggle Is Real T-Shirt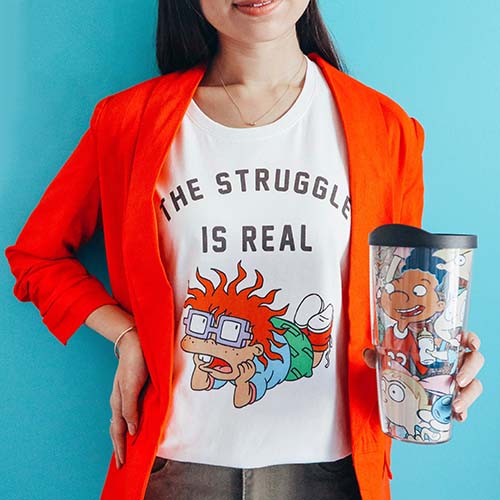 Chucky! Chucky! Chucky!  The struggle is real. On a T-shirt. We feel you.
Rugrats Rainbow Circle Group Shot Premium T-Shirt
The gang's all here. Emblazoned on a black tee.
Nickelodeon Rugrats Guide to Adulting Hardcover Book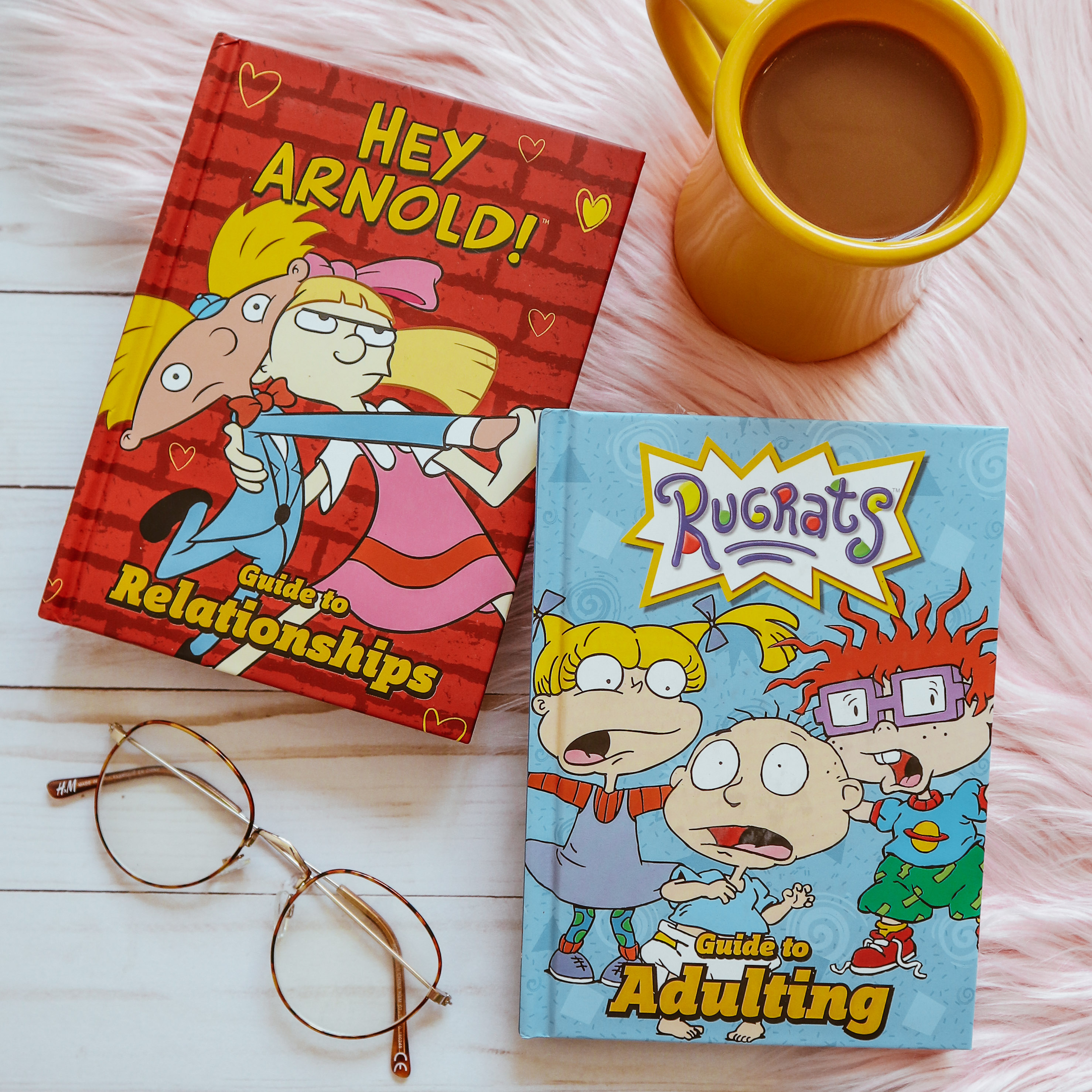 Those '90s kids might be all grown up now, but adulting is hard work. Take a page from this book.