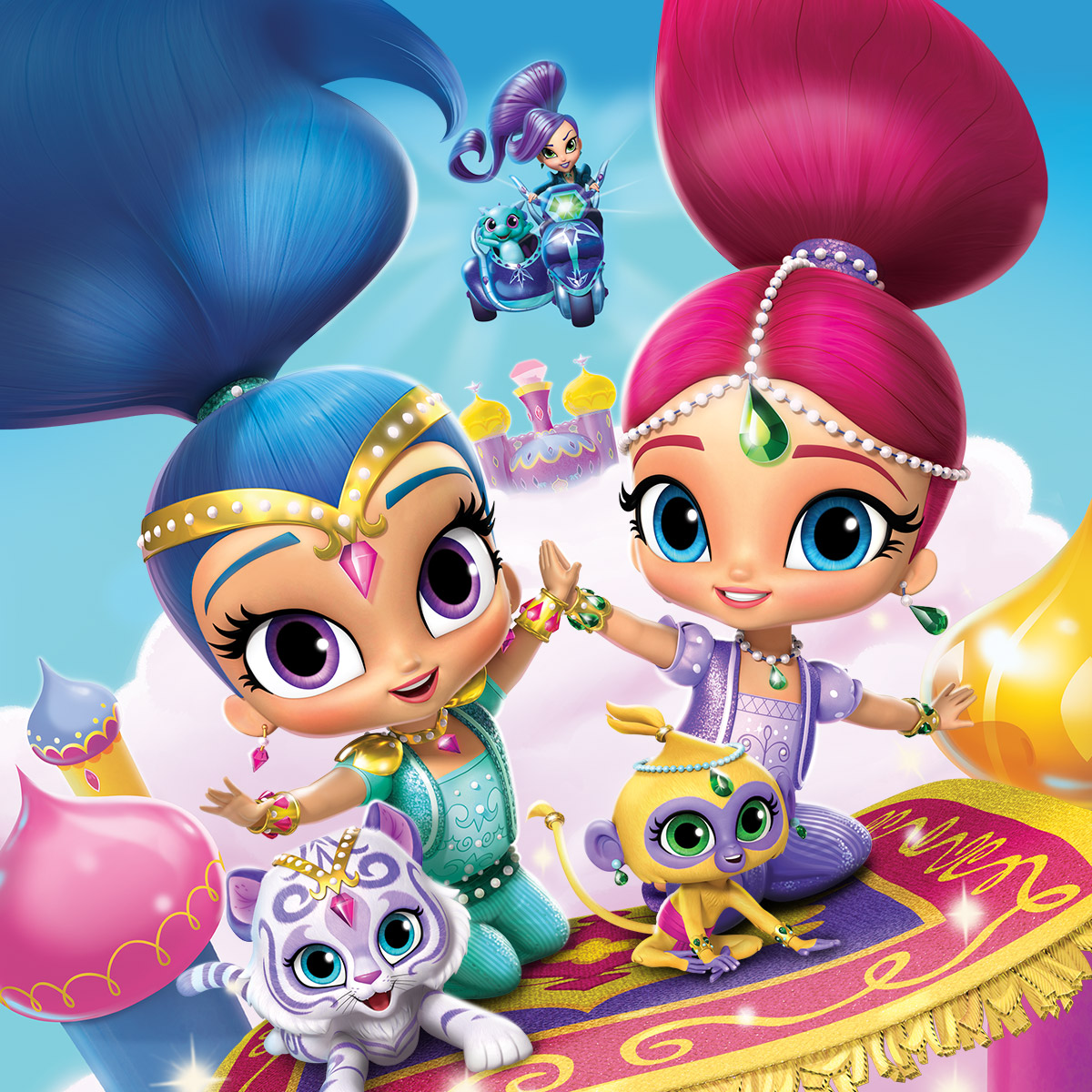 See just how magical teamwork can be with twin genies divine, Shimmer and Shine:
Shimmer and Shine, genies divine, always make wishes come true! We asked kids, "If your parents had one wish, what would it be?" Then we asked their parents what they really wished for:
Did you hear that a new season of Shimmer and Shine is coming to Nickelodeon?
Shimmer and Shine is an animated preschool series featuring the madcap, magical adventures of genie twins Shimmer and Shine and their human best friend, Leah.
On Wednesdays at 12pm/11c through July 13th, you and your child can join Shimmer, Shine, and Leah in the new and exciting genie world of Zahramay Falls as they undertake challenges for their mentor, Princess Samira, and try to outwit and out-magic the power-hungry sorceress, Zeta. As genies-in-training, Shimmer and Shine can grant Leah three wishes per day. When those run out, they must use teamwork, resilience, and their magical friendship to save the day!
There's no better way to get to know the fantastical new world and lovable characters of Shimmer and Shine than to dive into these free printables, DIY crafts, and scrumptious recipes:
"Genie Poof!" Photo Booth Props
Print and assemble these photo booth props for a genie-rrific, dress-up photo shoot!
Cake Pops Divine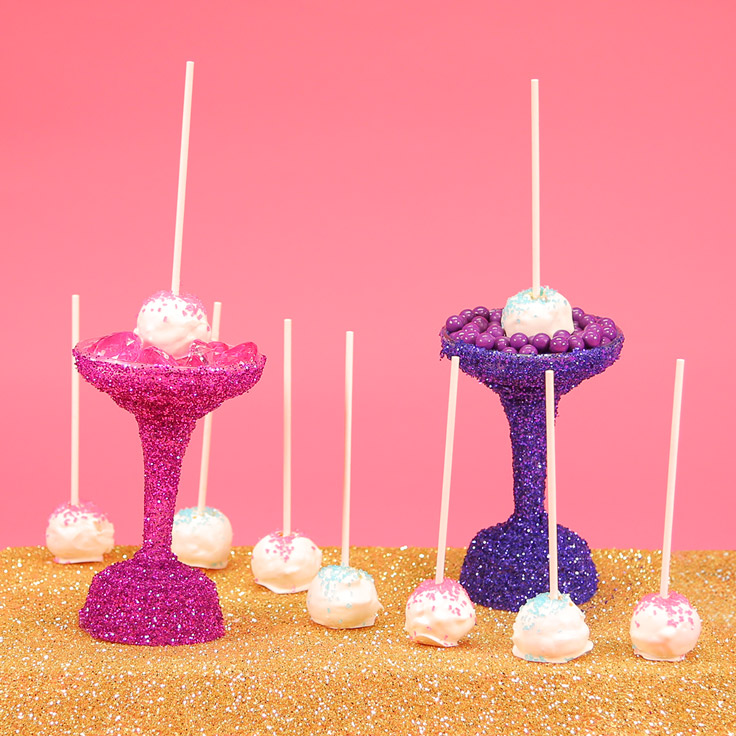 Not quite cake, not quite a lollipop, these magical treats are as delicious as they are sparkly!
Teenie Genie Paper Dolls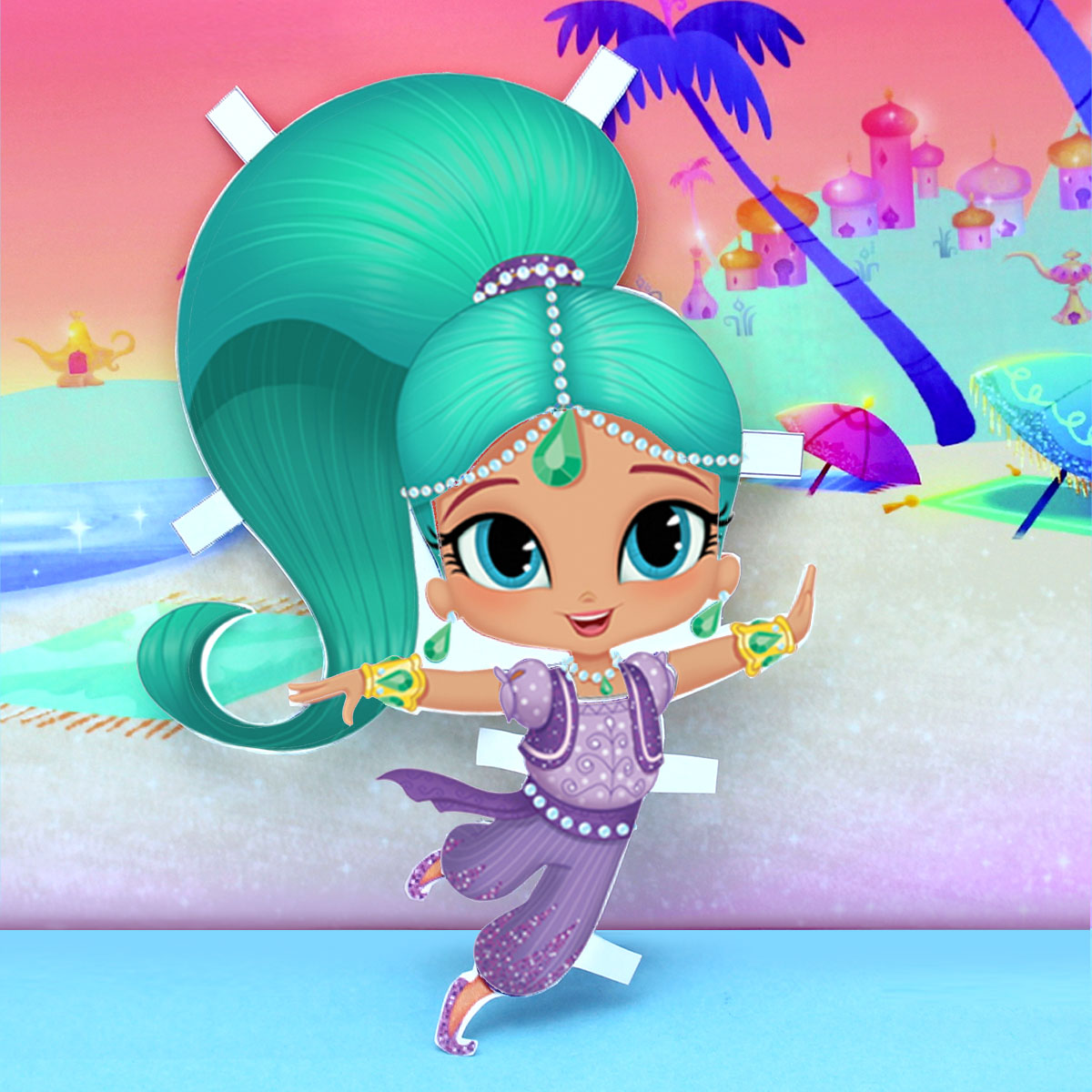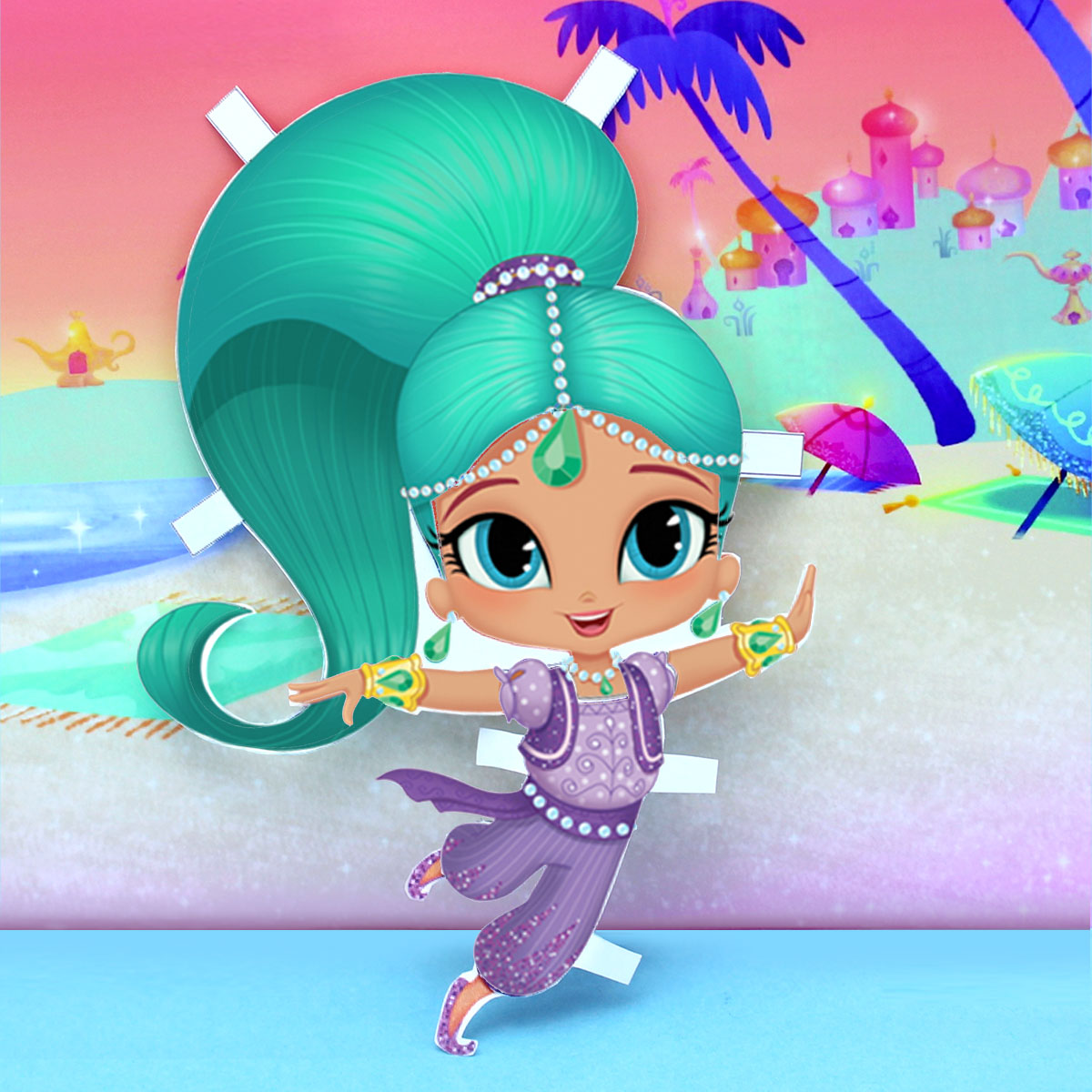 Choose different hairstyles and accessories to design your little one's very own genie with these printable paper dolls!
A Genie Birthday Extravaganza!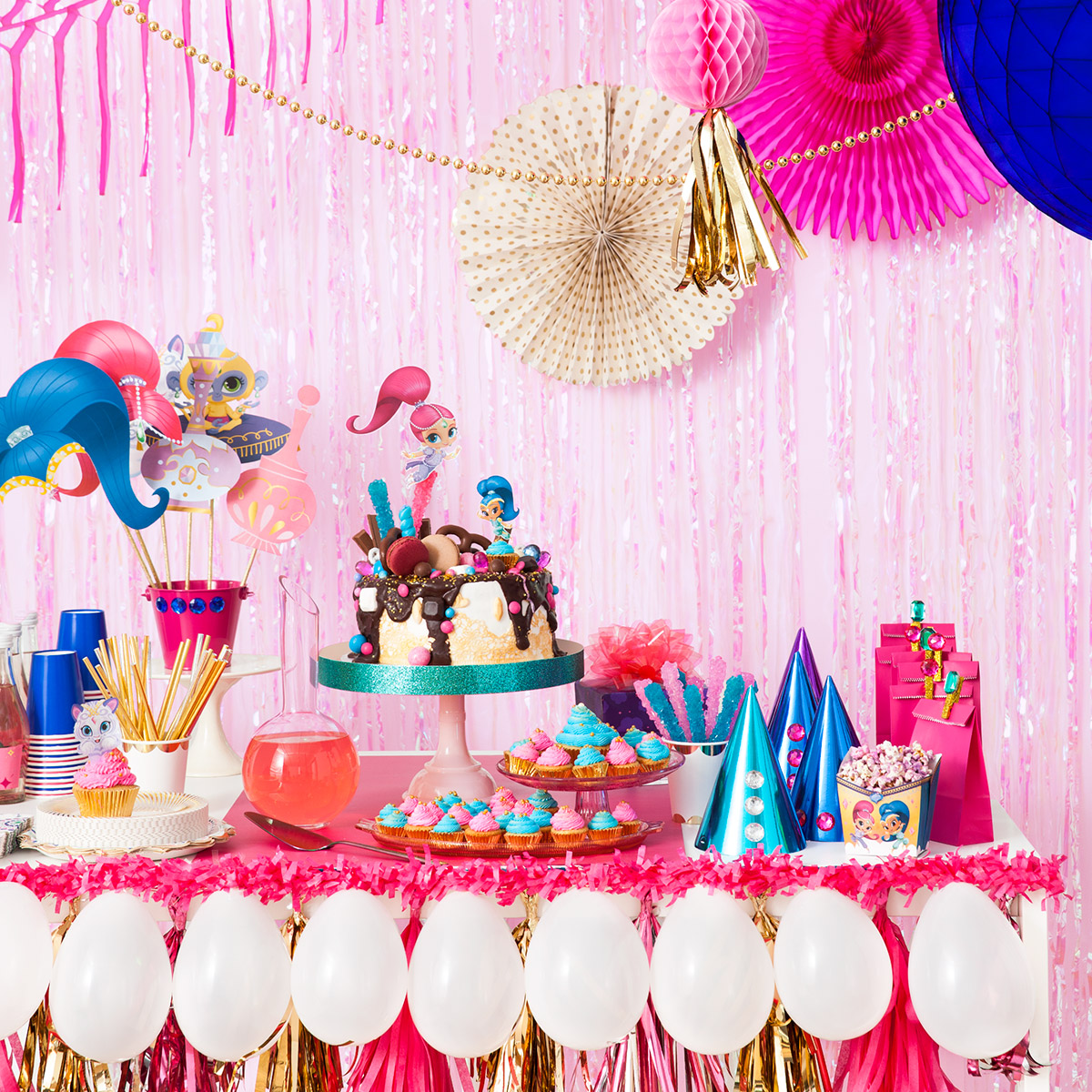 Planning a genie-themed birthday? Follow these steps to conjure an enchanted Zahramay Falls celebration!
Shimmer and Shine Activity Pack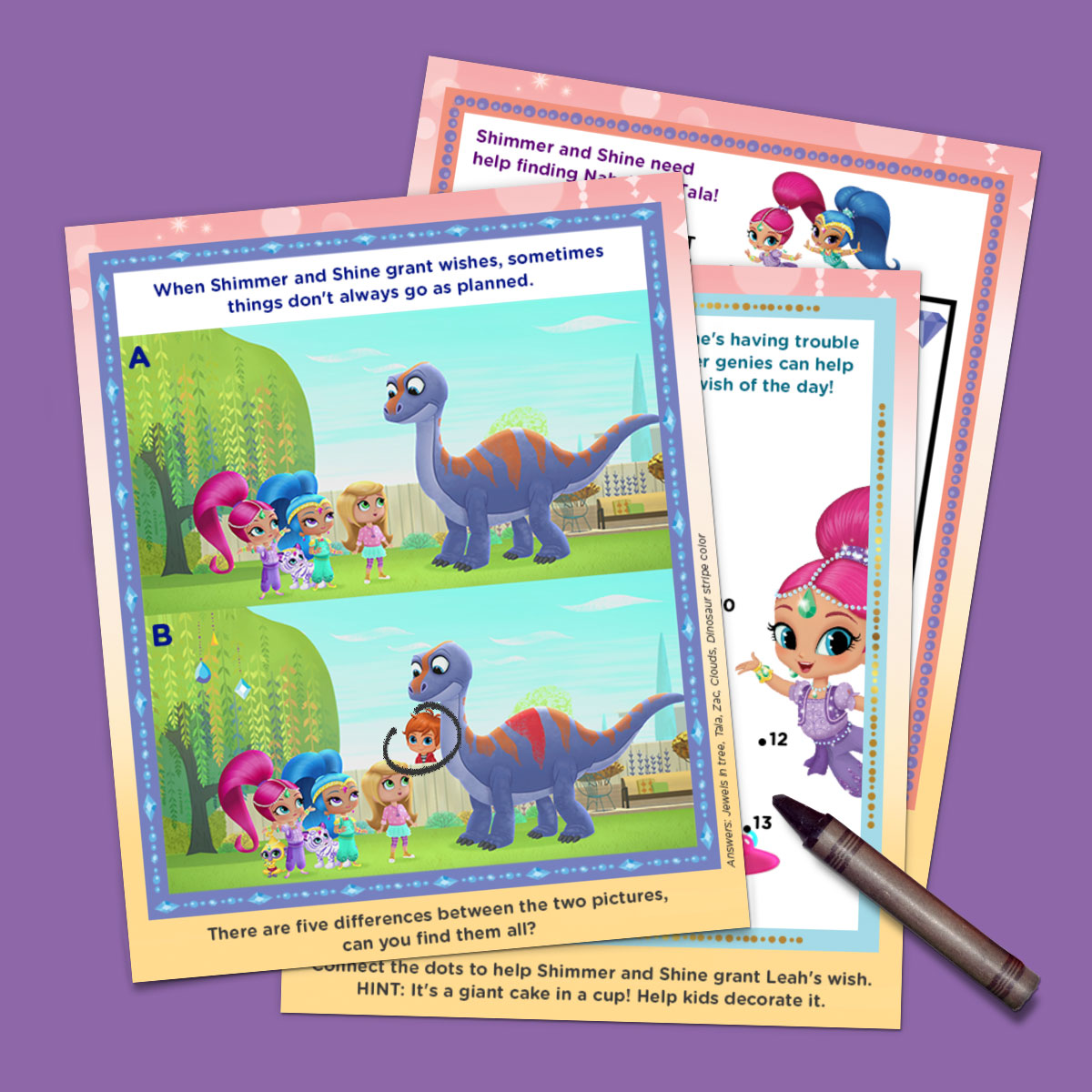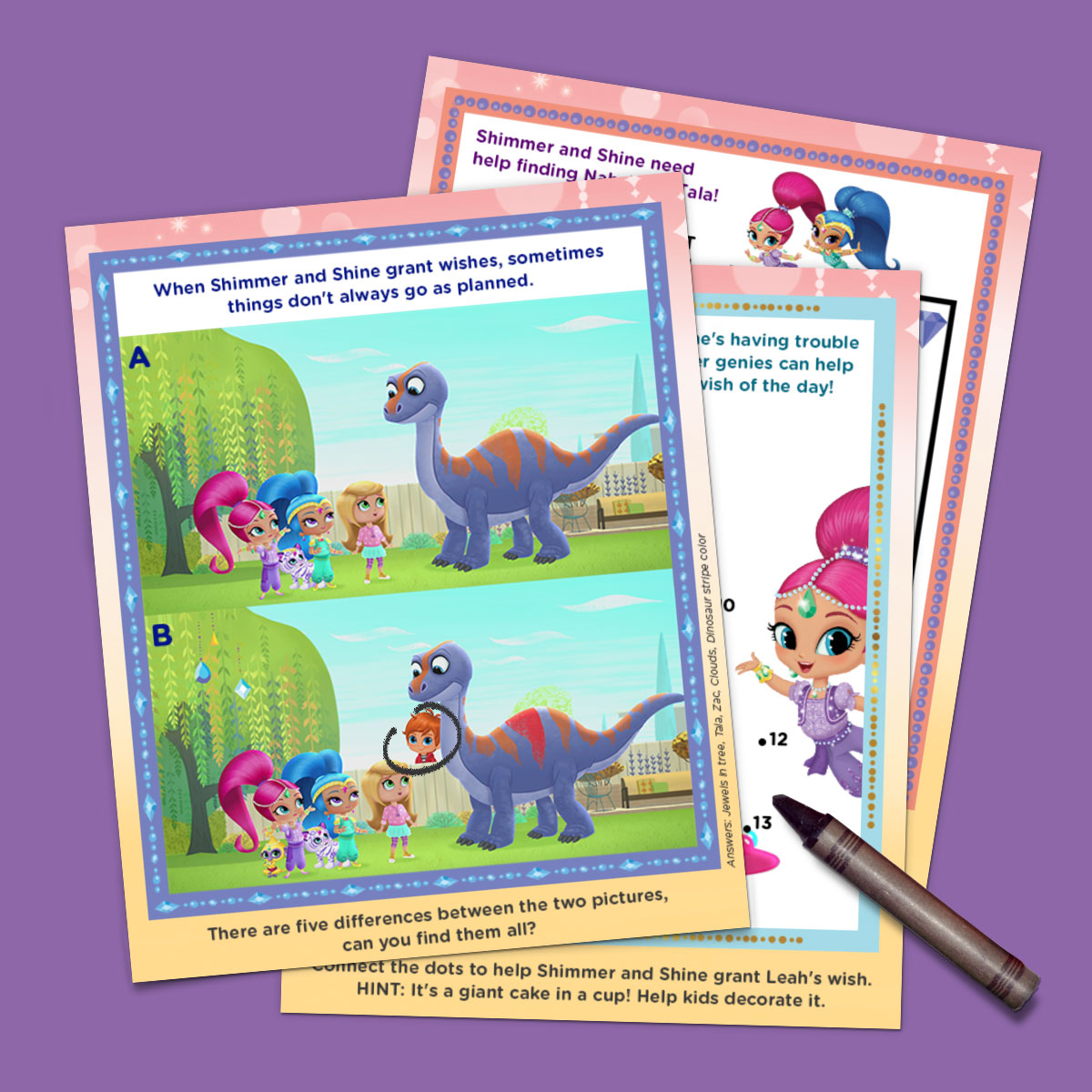 Your little one can help connect the dots, find Nahal and Tala, spot the differences between two pictures, and more with this silly Shimmer and Shine activity pack!
Tune in every Wednesday at 12pm/11c on Nickelodeon for a brand-new episode!