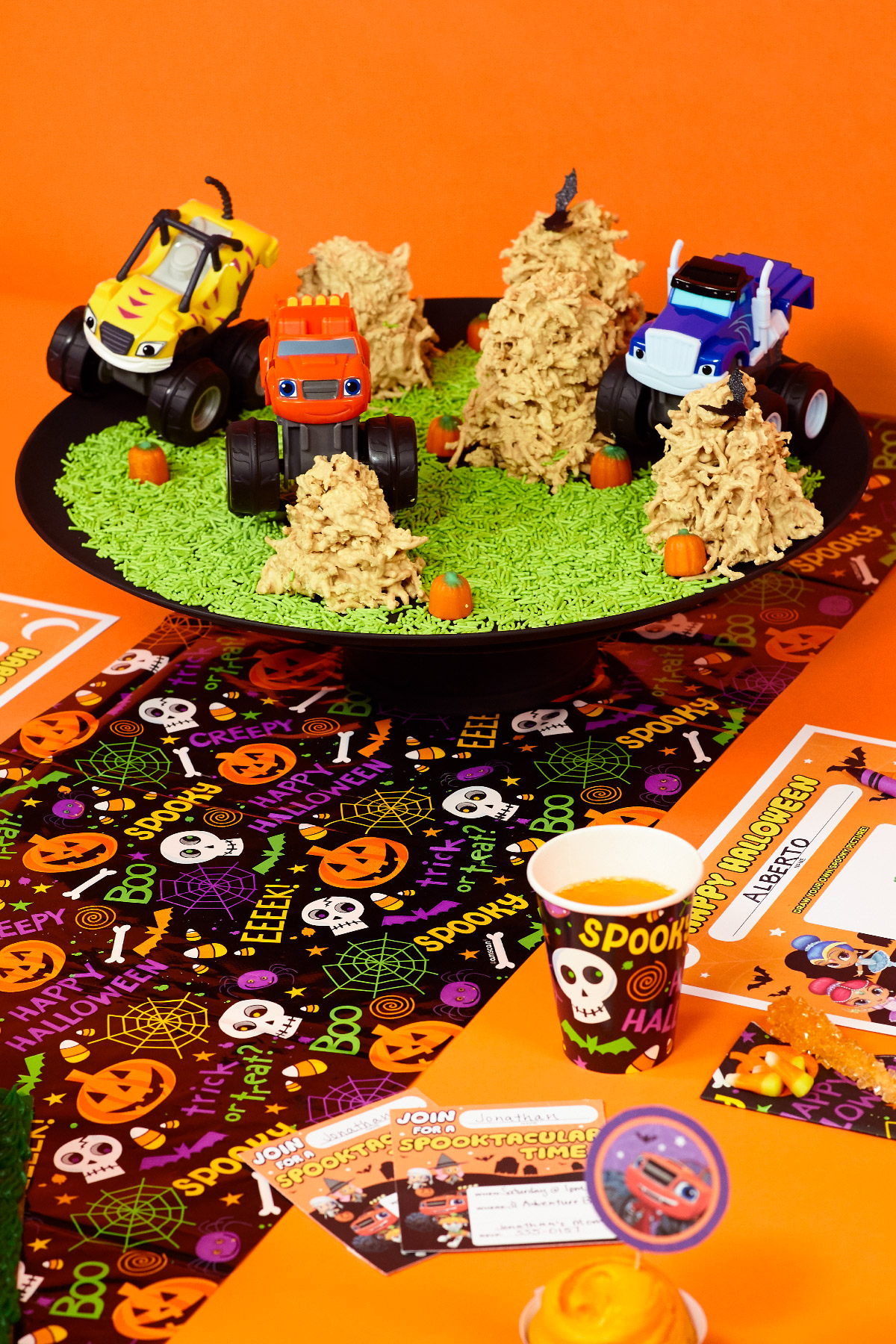 We're revved up for autumn! From fueling up on pumpkin-themed beverages to picking the perfect apples, fall is full of seasonal treats and we've got an extra special one for our Blaze fans: A haunted hayride with the Monster Machines!
What You'll Need
2 c. Crispy noodles or twig-shaped cereal
1/2 c. Peanut butter (or, if your child has allergies, gimme, gimme, gimme some seed butter!)
1 c. White chocolate chips
How to Make
Step One: Melt the chips in the microwave for 30 seconds. Have kids stir in the peanut butter until combined and add the cereal. Help them mold into their desired shape.
Pro tip: We opted for haystacks, but you can use a rectangular candy mold or cookie cutter to achieve a bale of hay shape.
Step Two: Arrange on a plate with your child's Blaze and the Monster Machines toys as a fast centerpiece for your Halloween spread. Add marshmallow cobwebs to make it even more spooktacular!