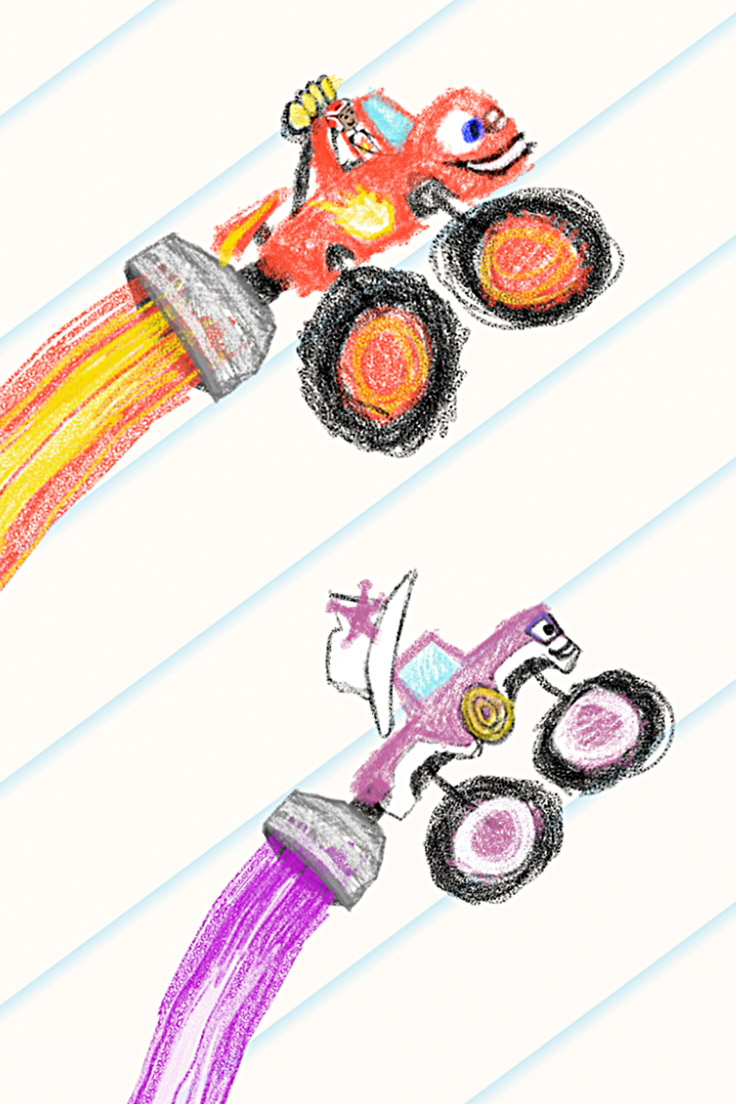 Nickelodeon recently partnered with Tongal, a digital studio powered by +100k writers, directors and animators from all over the world, to test the creative potential of Blaze and the Monster Machines. Tongal's artists put the petal to the metal and set out to deliver the wildest, most whimsical scenarios featuring Blaze, Starla, Crusher, and the rest of the geared-up gang. The results are in, and here are our three favorite award-winning videos from the collaboration:
1. Blaze and Starla embark on a fantastical journey in this colorful crayon creation by Team Spaceman.
2. It's monster machine mayhem in the Jackson family living room! Blaze toys zoom in this awesome video made by Hey Reginer.
3. Learn about S.T.E.M in Blaze and the Monster Machines and this video all about toys, friends, and fun from Eric Bader.