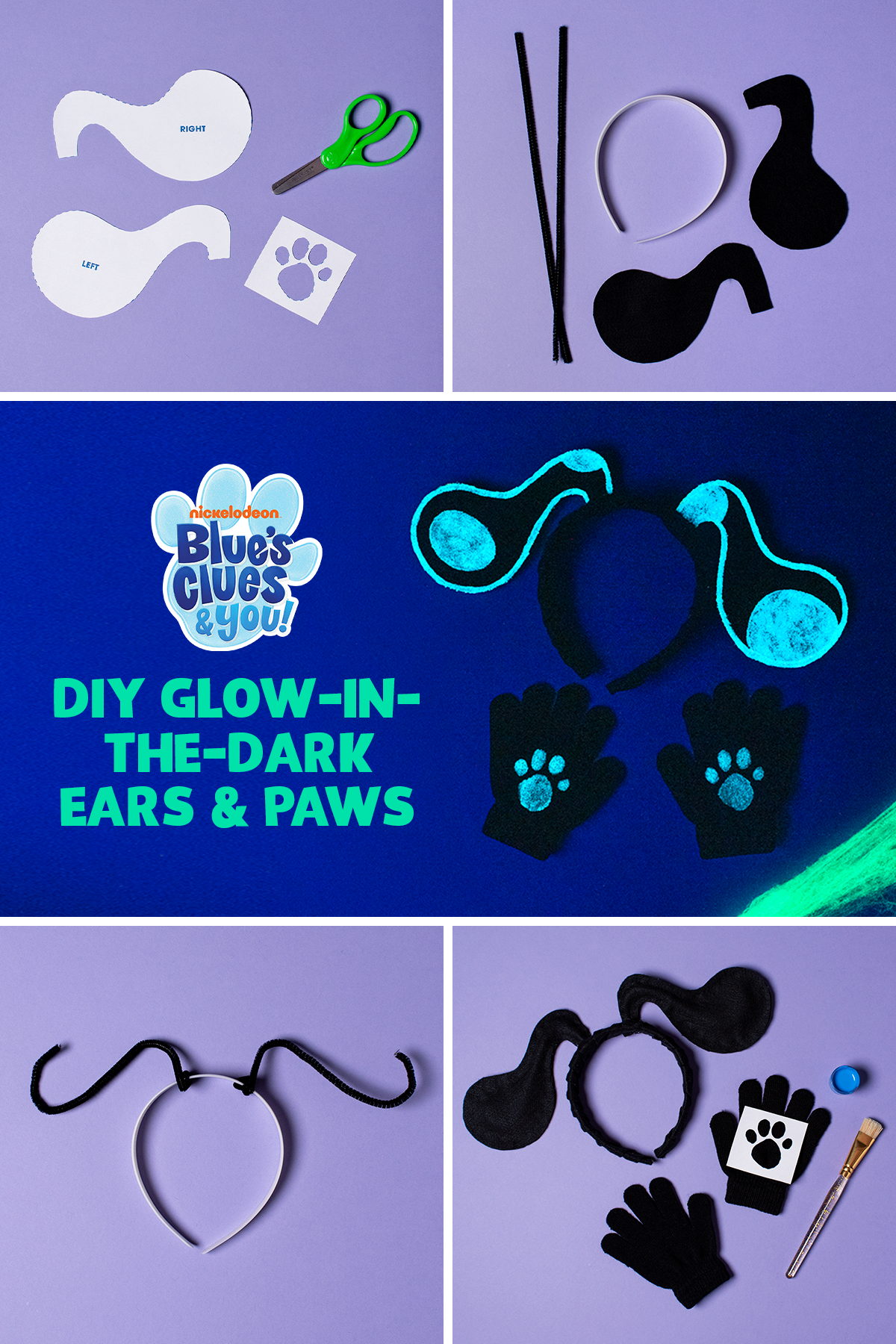 Fans of Blue's Clues will love making and wearing this easy — but unmistakably Blue — costume. Glow-in-the-dark paint makes it extra special. 
What You'll Need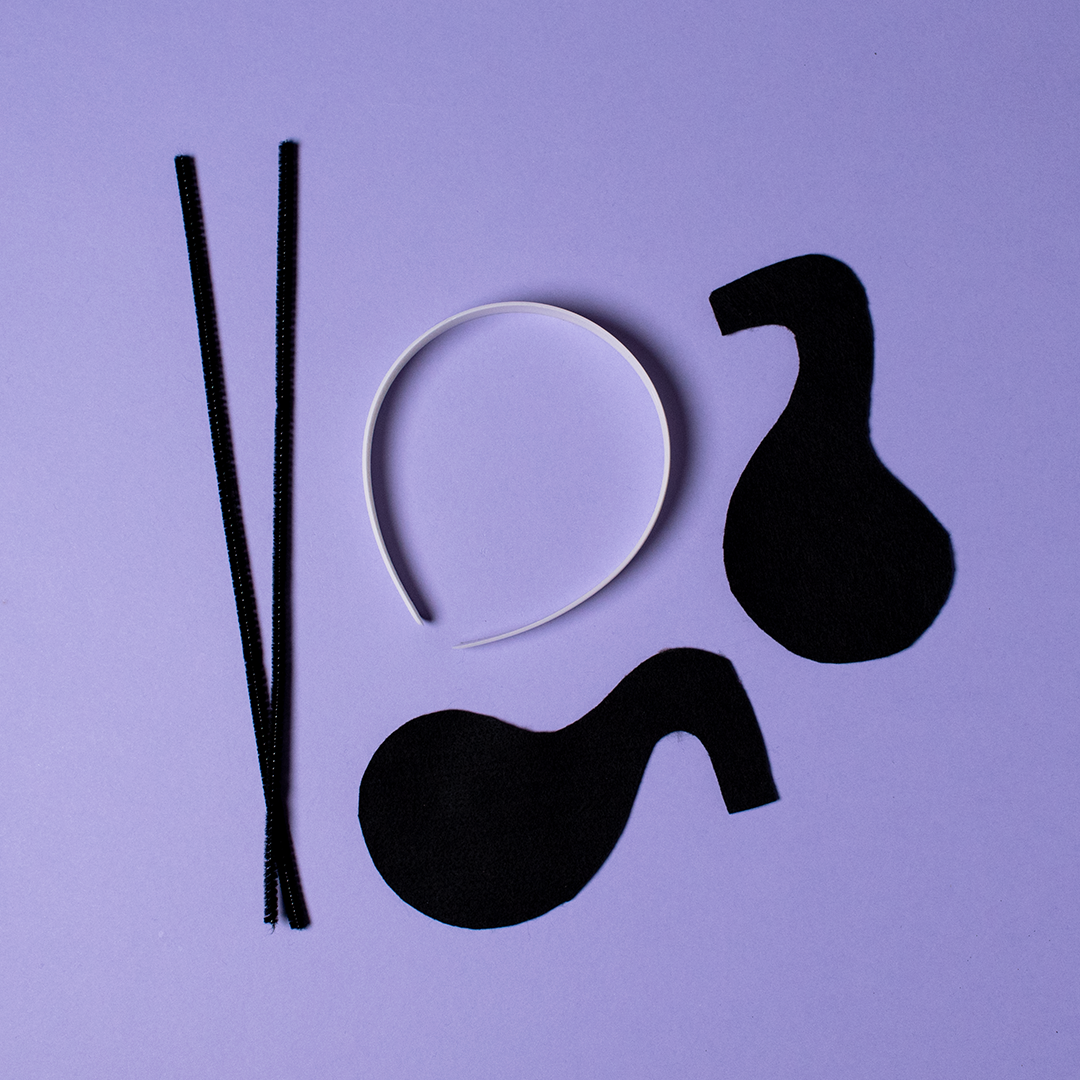 Black felt

Black pipe cleaners

Headband

Hot Glue

Scissors

Paint brush

Blue glow-in-the-dark paint

Black gloves

Printable Stencil
How to Create:
Step 1: Print out the template to use as a stencil. Trace and cut felt ear pieces (4 in total). Make sure to leave a one-inch tab at the bottom of the felted ear for affixing to the headband.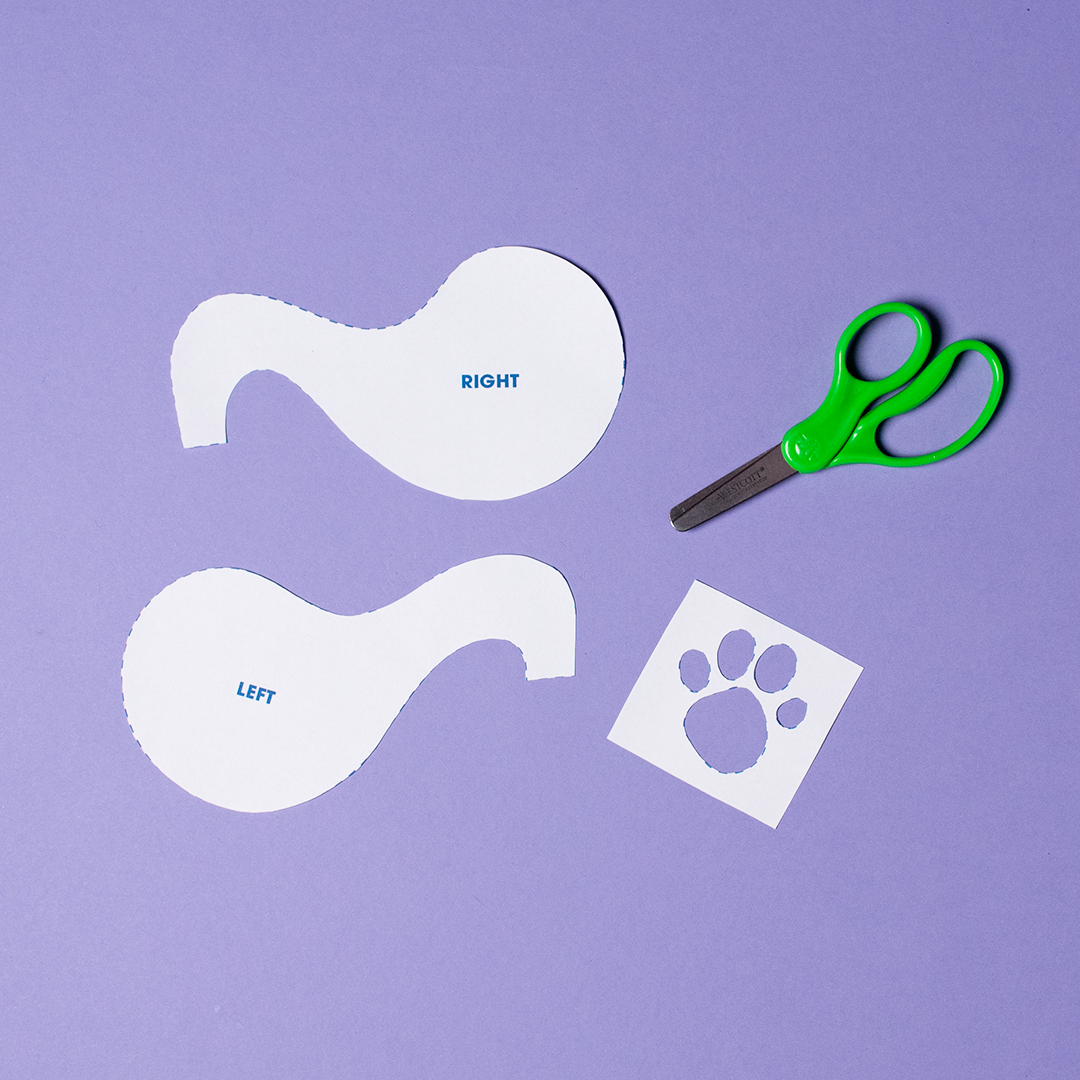 Step 2: Center the pipe cleaners on the headband; wrap around the headband and bend to mimic the shape of the ears.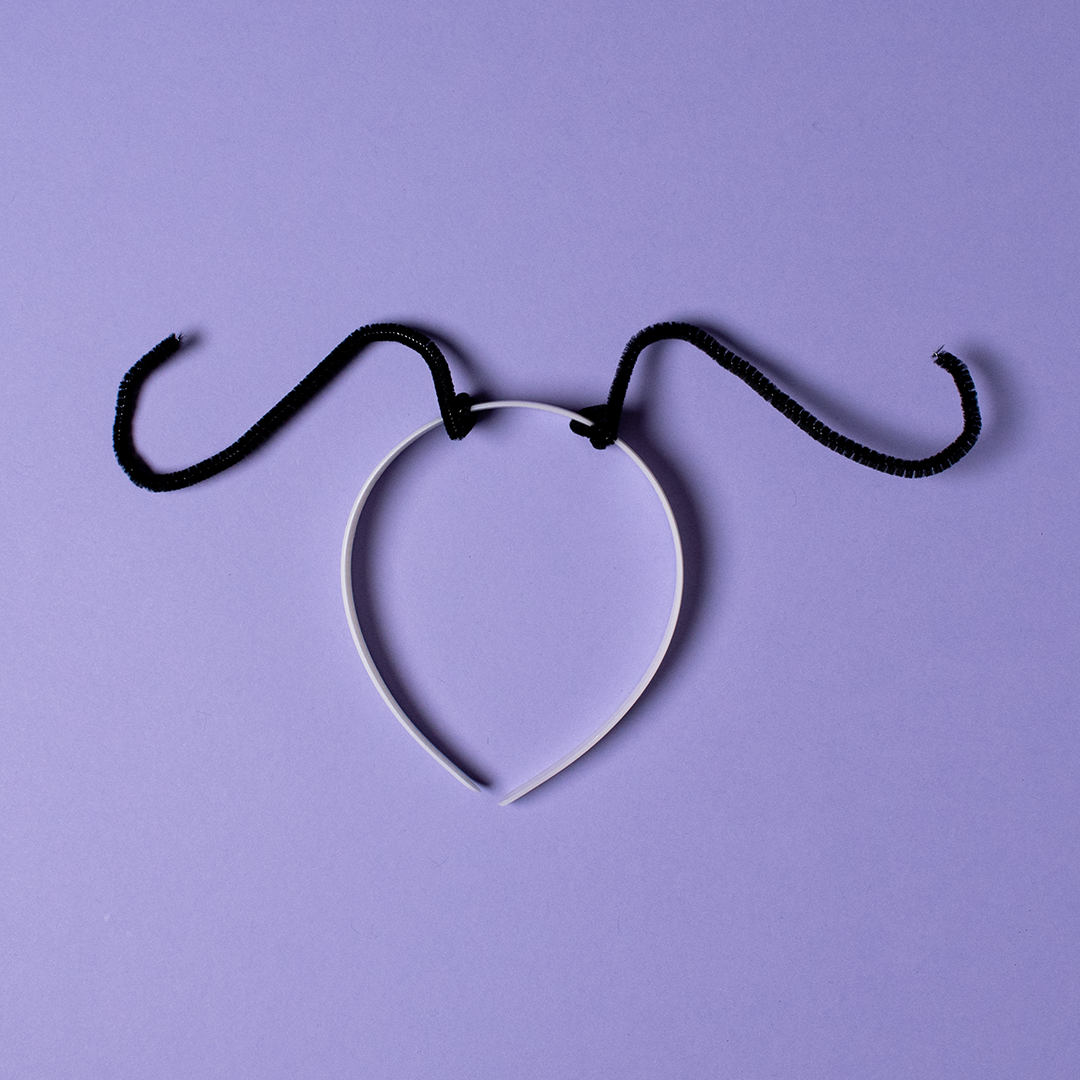 Step 3: Sandwich two matching felt pieces around the pipe cleaners with hot glue.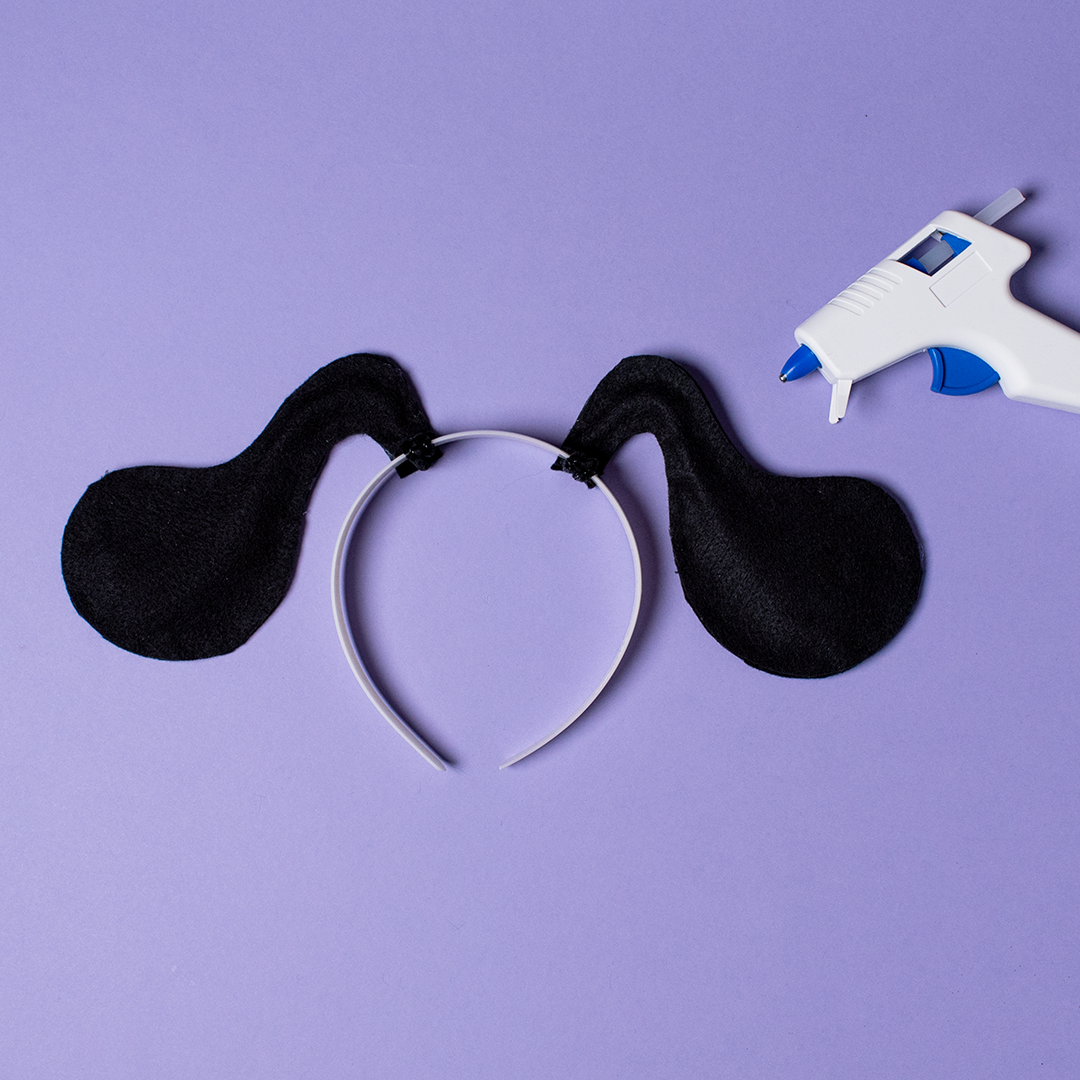 Step 4: Wrap the one-inch tabs around the headband to cover the coiled pipe cleaners.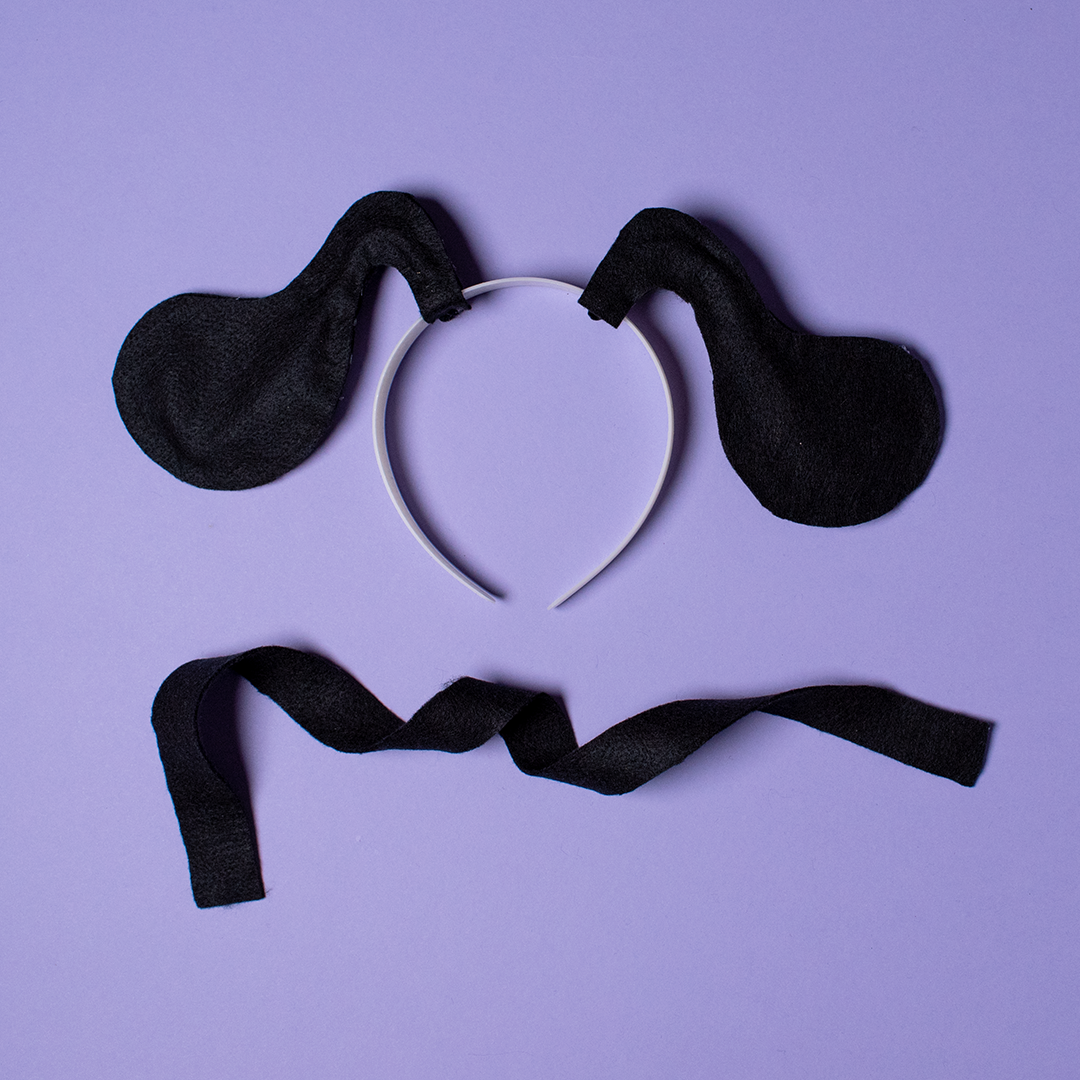 Step 5: Cut half-inch wide strips of black felt with scissors and wrap around the headband, securing with dots of hot glue.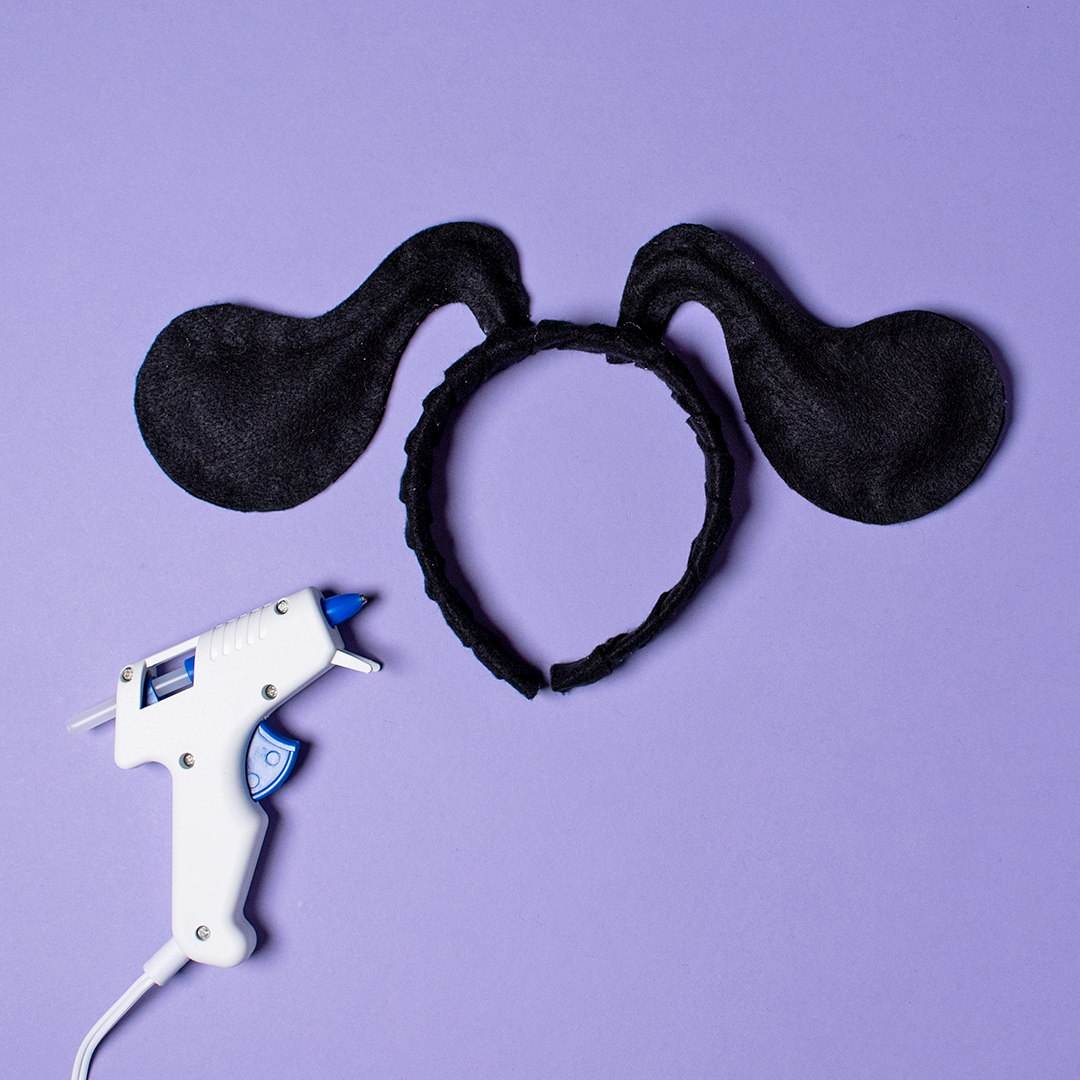 Step 6: Use the printable template to paint paw prints on the inside of the gloves.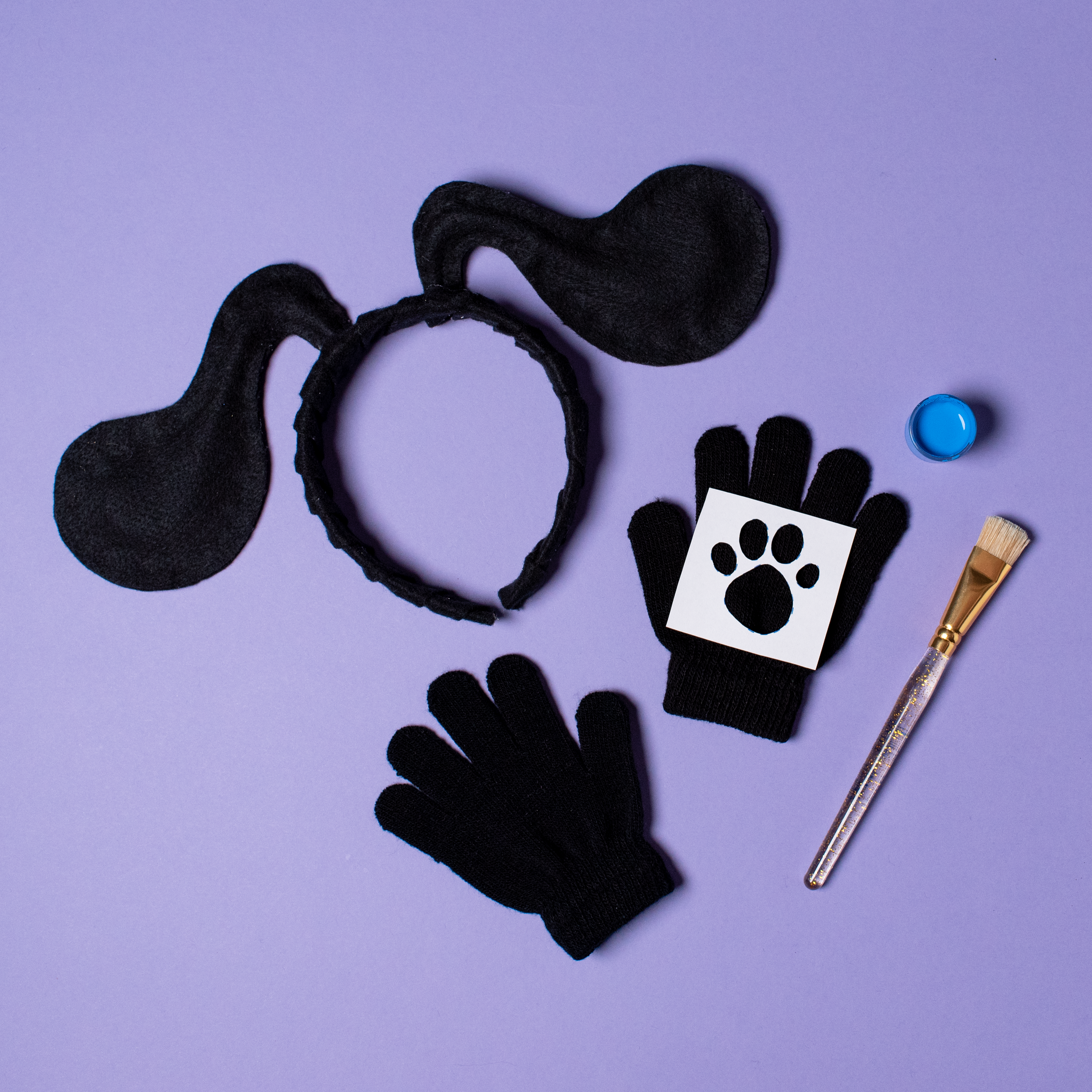 Step 7: Use glow in the dark paint to make spots on the ears.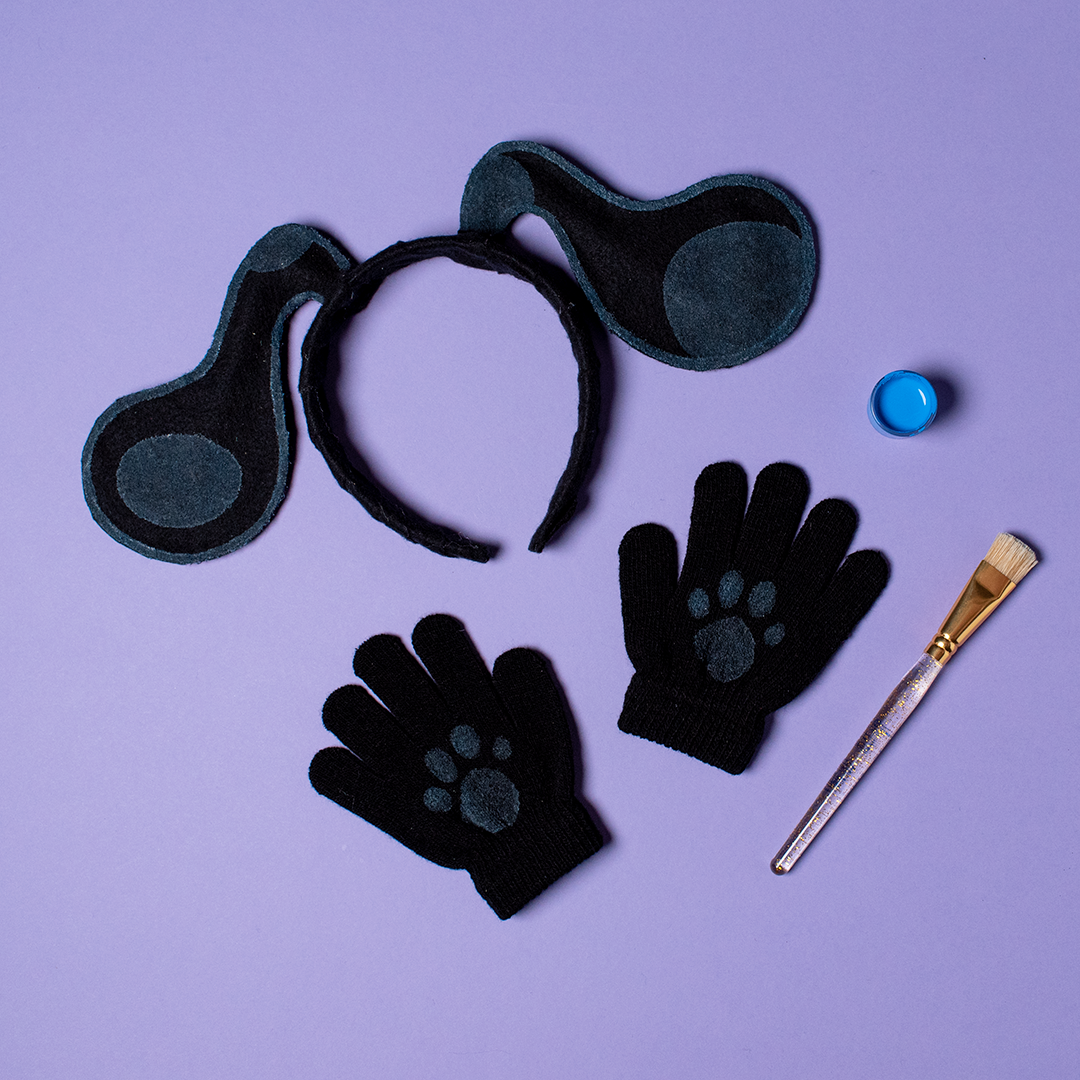 Step 8: Leave headband and gloves under a lamp for at least ten minutes to charge-up. Try them on, turn off the lights, and see how you glow!