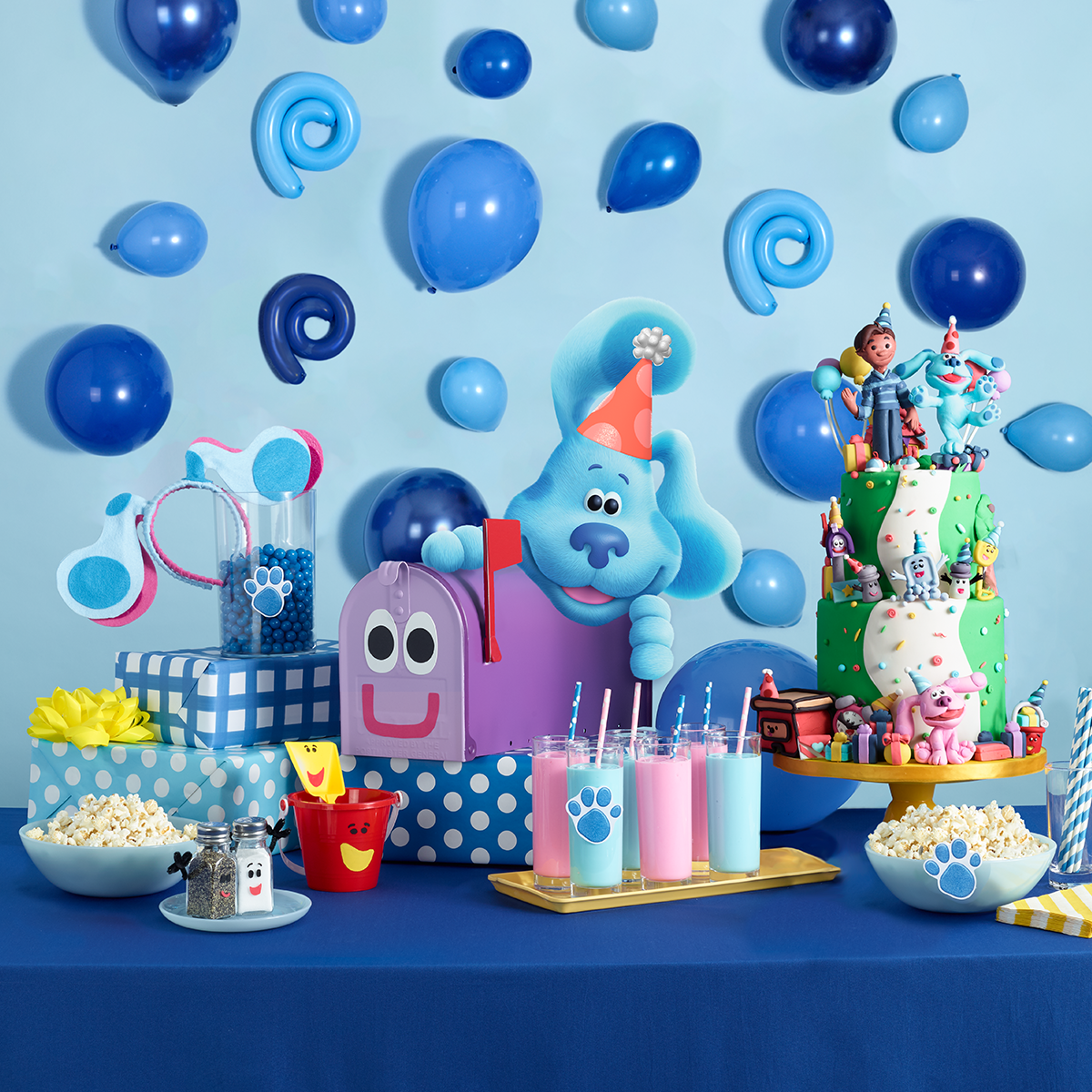 Get off your thinking chair because we have everything you need to celebrate your child's birthday with Blue! From recipe ideas to favors, we've got you covered to throw the ultimate Blue's Clues & You! celebration.
Kick Off Your Party Planning with Recipe Inspiration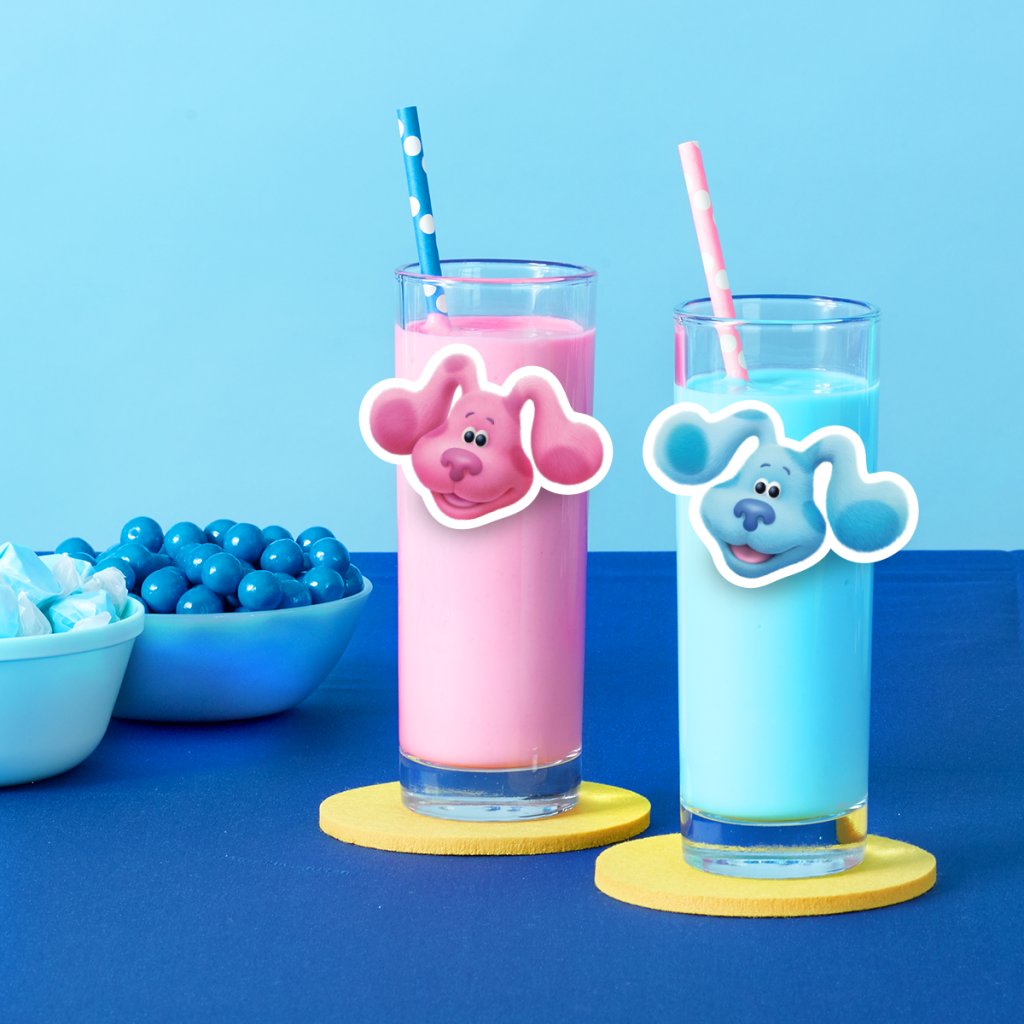 While our Blue's Clues cake may be tricky to replicate, these Blue and Magenta-themed "nice cream" smoothies are easy for anyone to whip up. And they're allergy-friendly, too! Get the full recipe here.
Festive DIY Party Hats Ears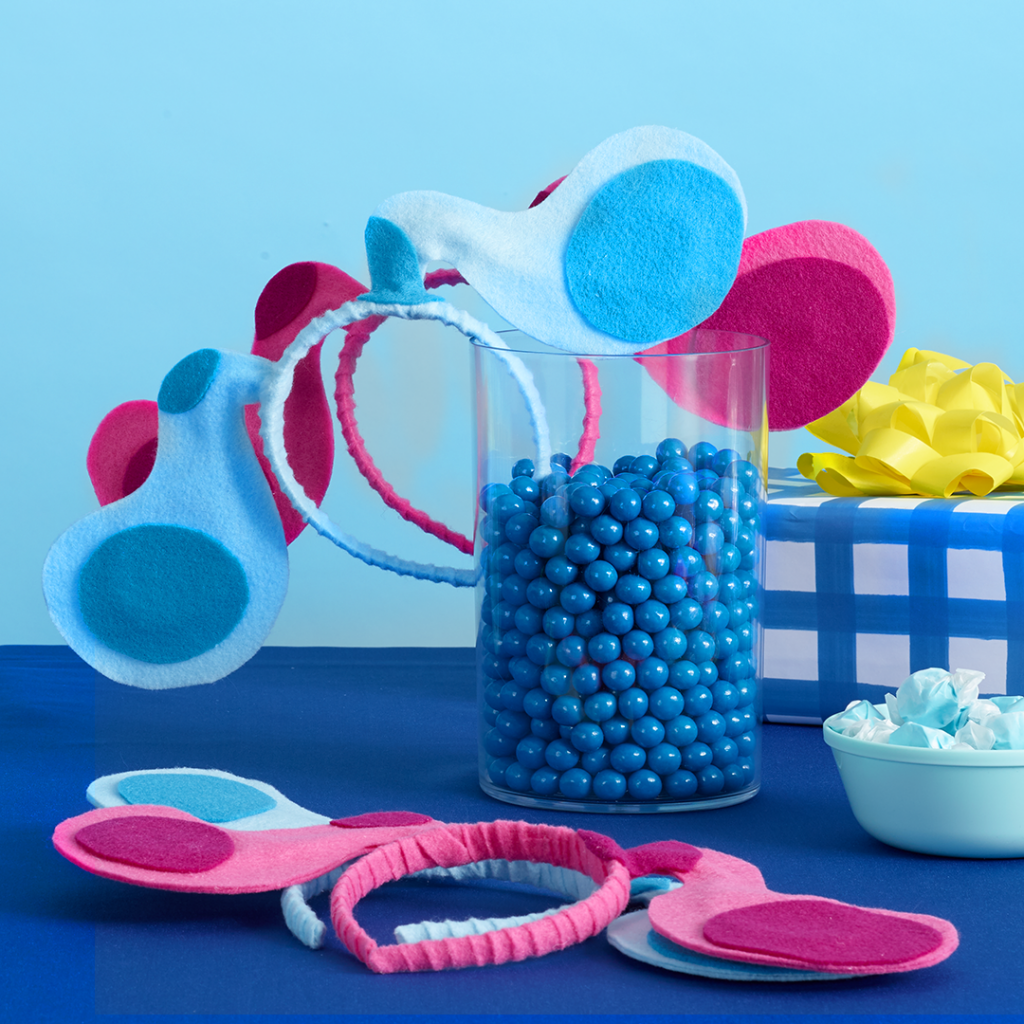 Everyone can rep their favorite pup with these DIY Blue & Magenta Ears. Better yet, they make super cute photo props, and look even more festive when paired with party hats!
Printable Placemats and Coloring Sheets
Why? Because it doesn't get easier than hitting "print!" Keep kiddos occupied with these simple activity pages and coloring sheets, which also make excellent interactive placemats.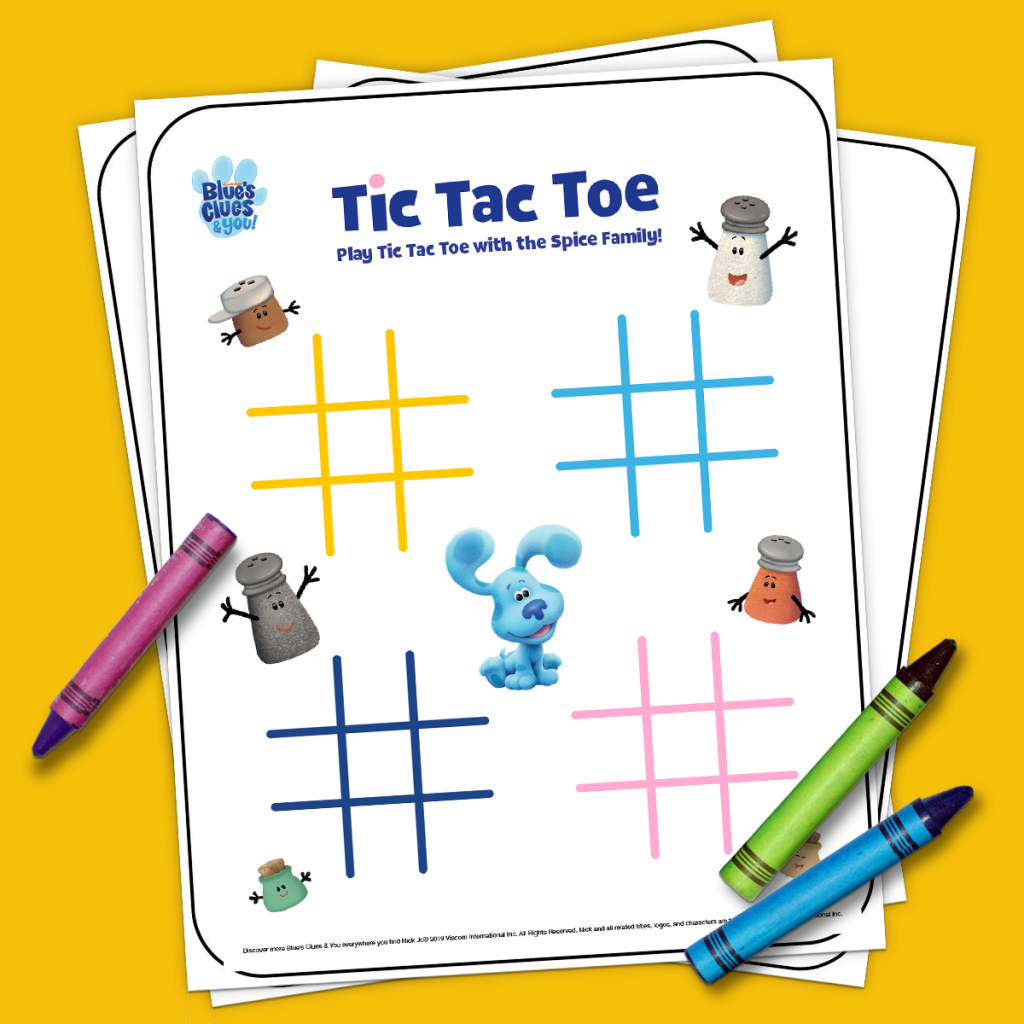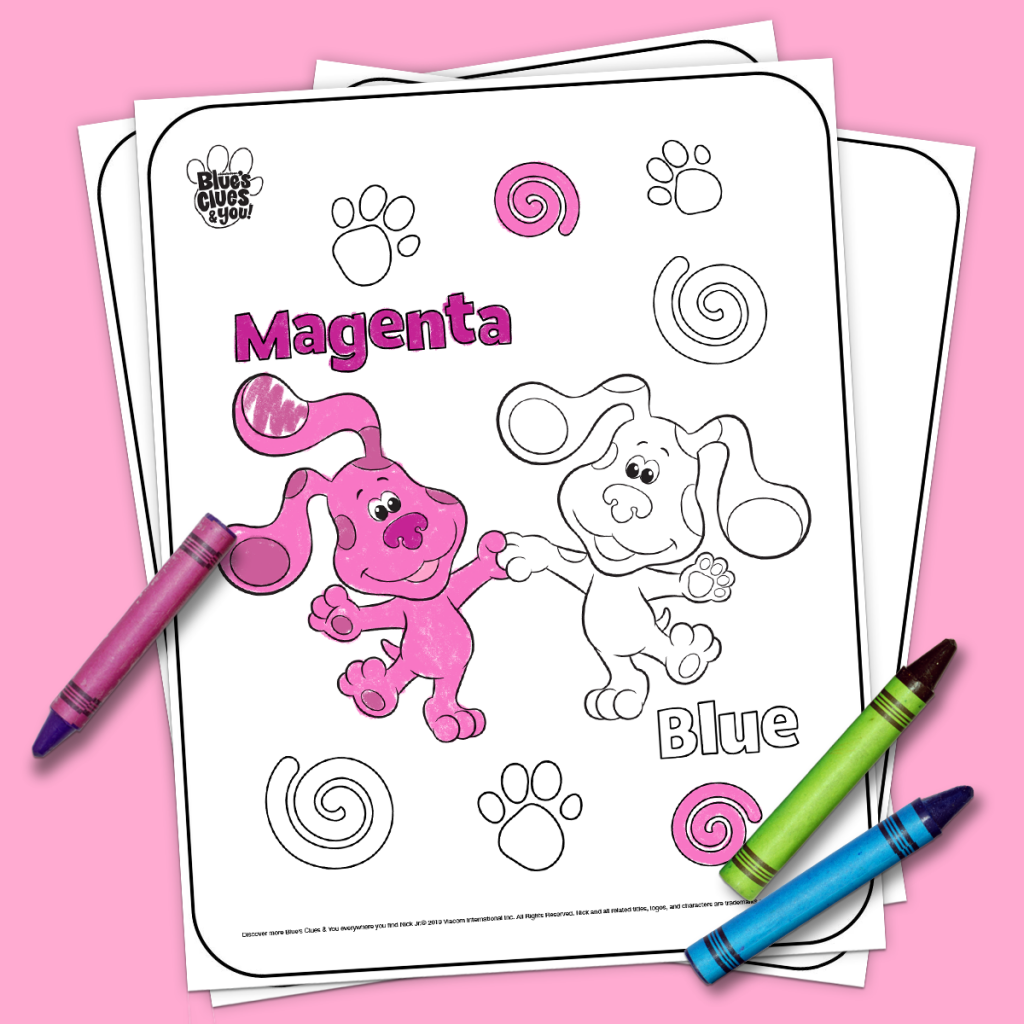 Spice Up Your Table Spread (Literally)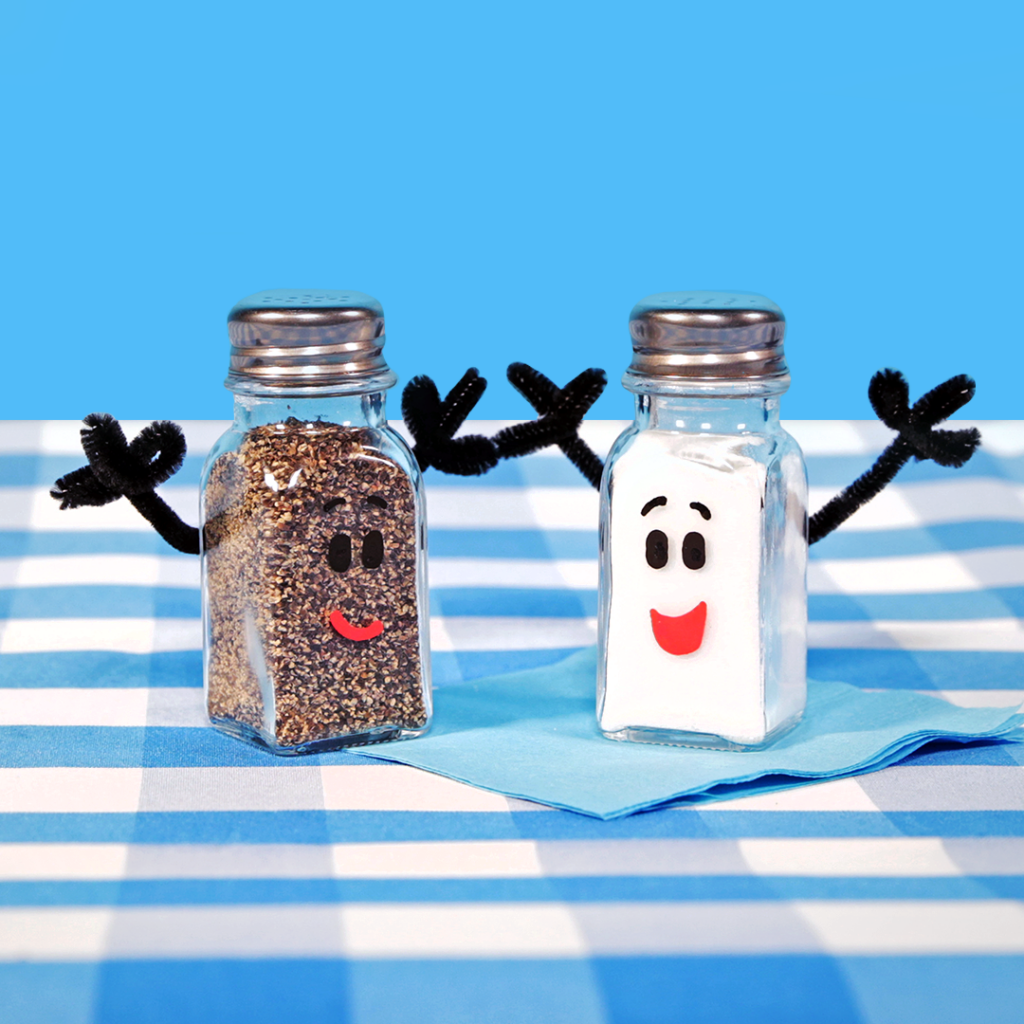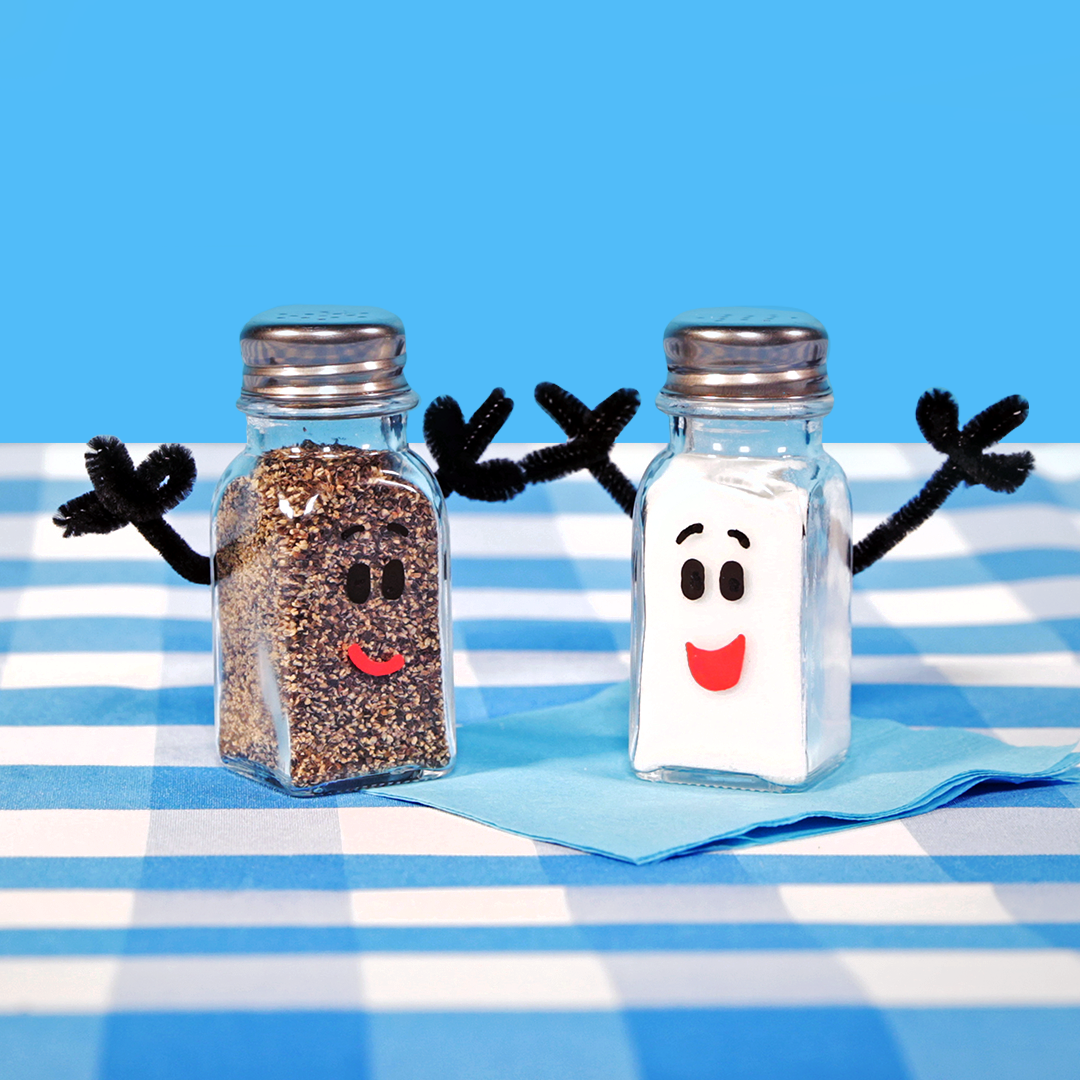 This easy hack is a cute– and practical– way to incorporate more of Blue's buddies into the fun.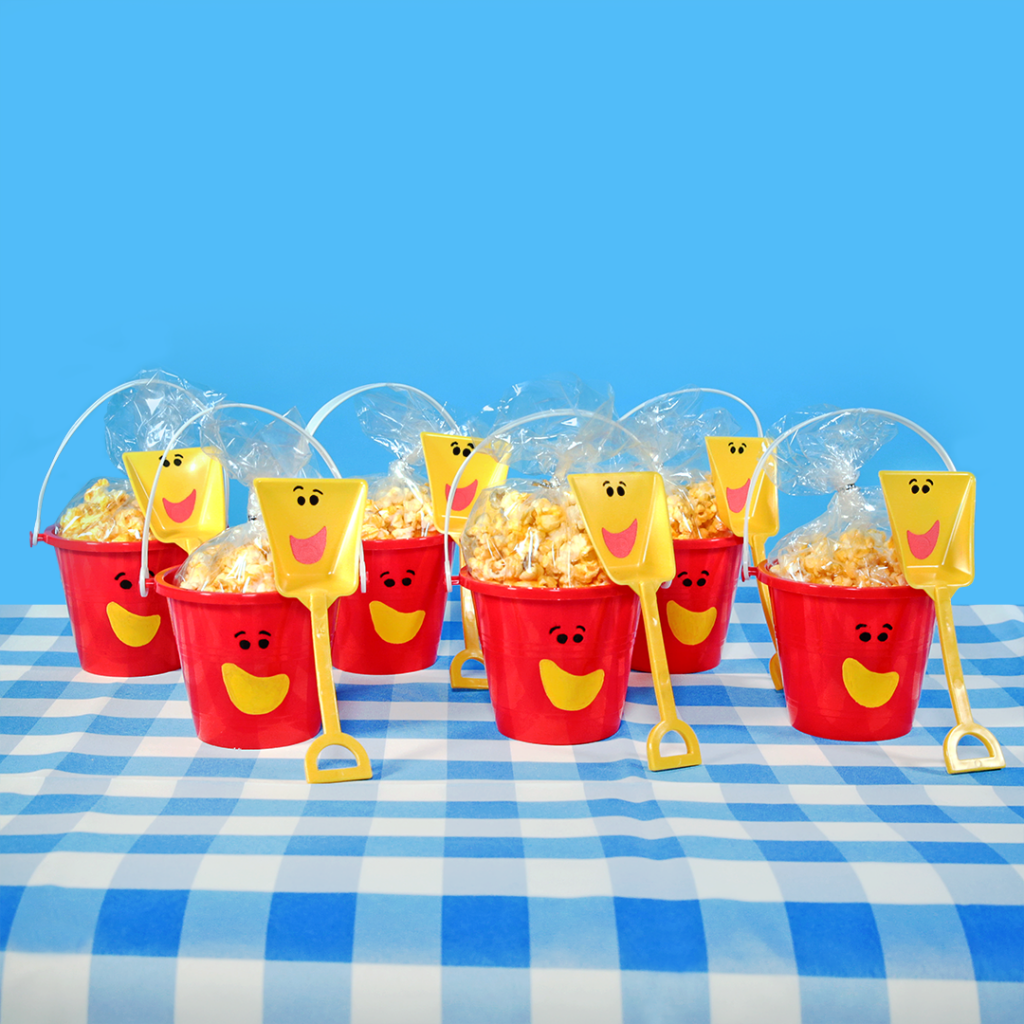 Similarly, primary colored sand toys from the dollar store (or Amazon) easily transform into Shovel and Pail with the help of a permanent marker! Use them as treat holders for popcorn or other snacks on your table spread, or send kids home with them as favors.
Memorable Party Favors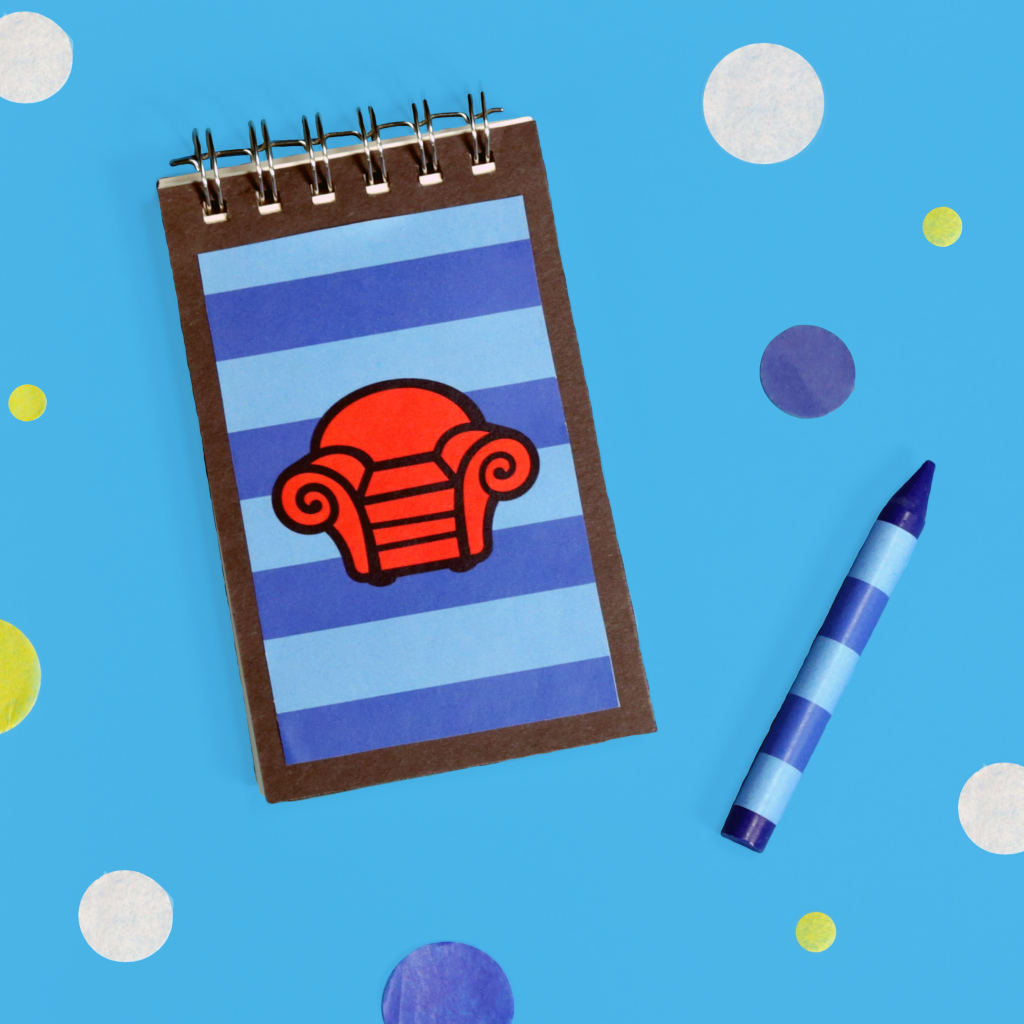 When the little ones are ready to head home for new adventures give them this handy dandy notebook as a special party favor!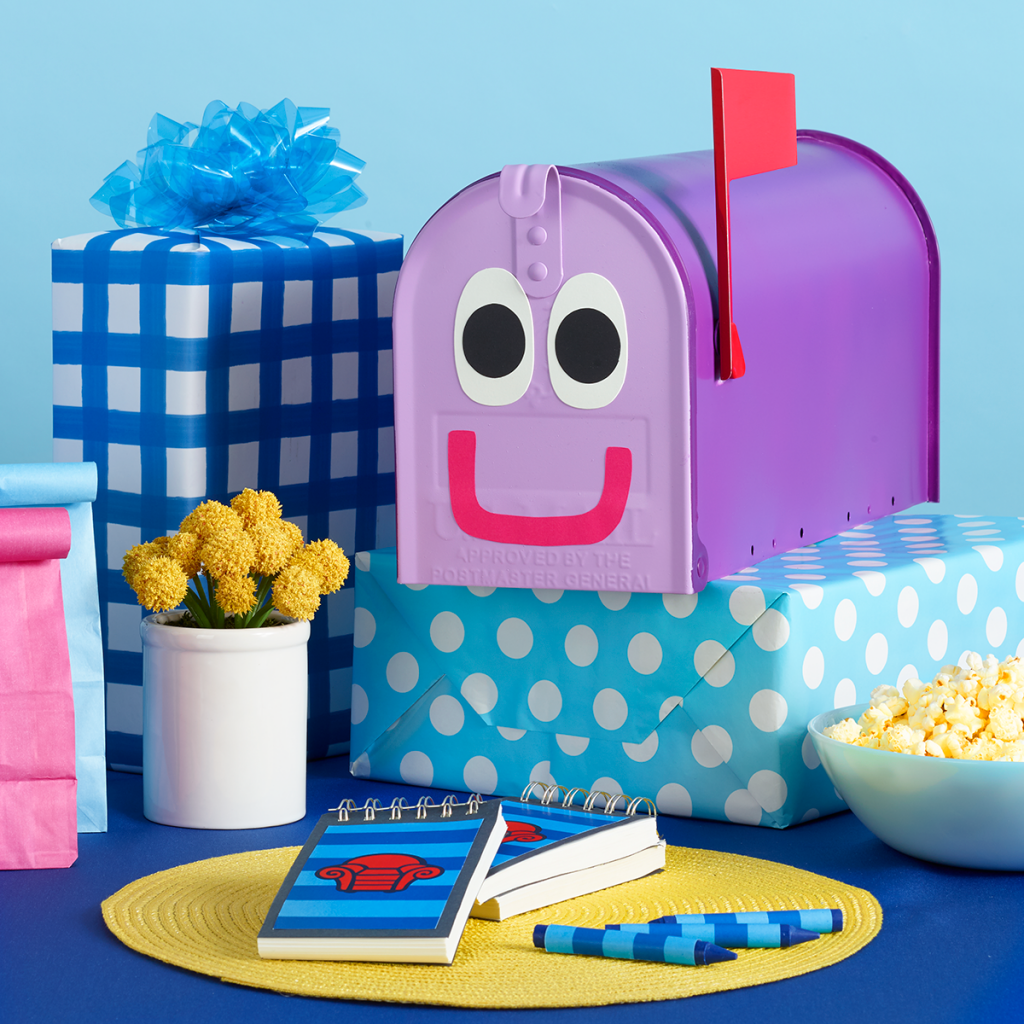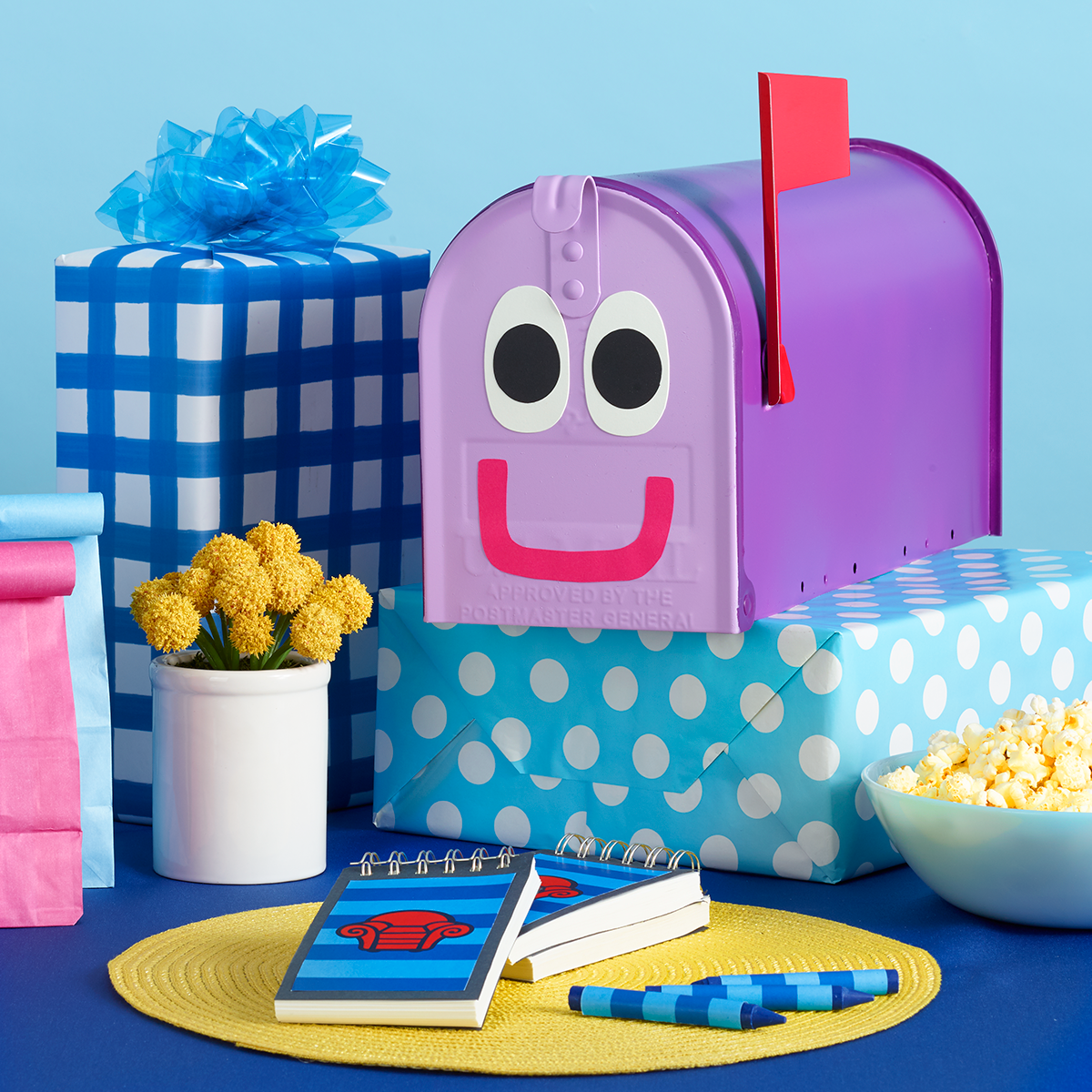 We love the idea of spray painting a standard household mailbox ($20 or less at your local hardware store) to look like, well, Mailbox! In addition to making a great prop, Mailbox doubles as a clever way to give out party favors, dispense of party supplies (silverware, name tags, etc.), or even clues for our pictionary game (below)!
Bring Blue's Clues to Life!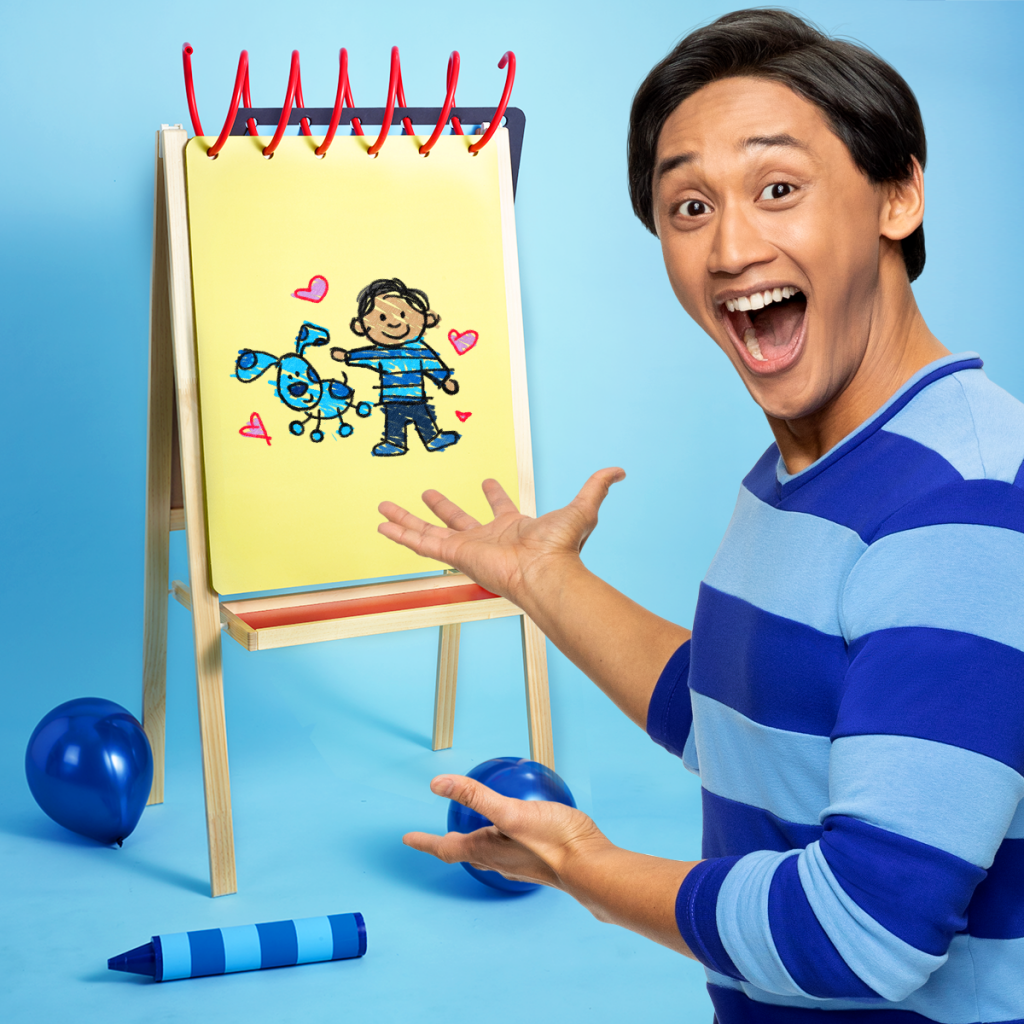 A Blue's Clues themed party would not be complete without a game of Blue's Clues! We've brought the iconic game to life in the form of a preschool-friendly pictionary-style game. Grownups provide clues, and kids need to draw it! To make sure all party guests can get in on the action, we recommend playing the game on an easel, which can be styled to look like Josh's Handy Dandy Notebook if you're feeling extra crafty.
And that's it! Everyone will have a BLUErrific time JOSHing around this party scene.