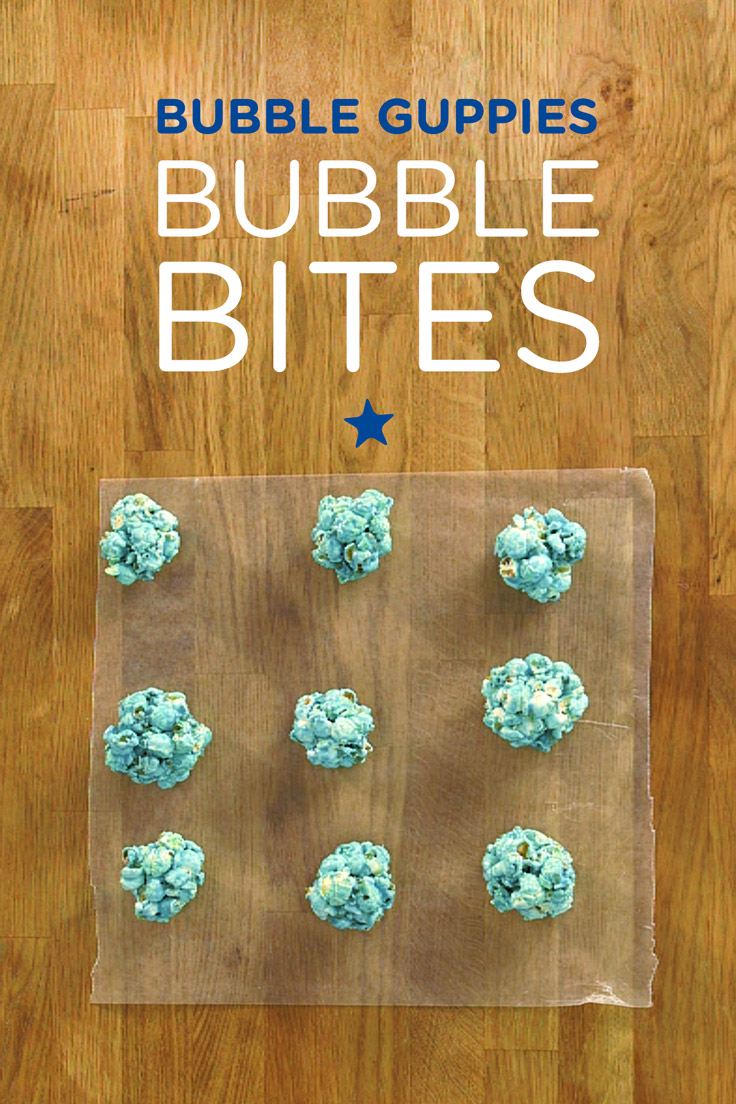 Kids will have fun in the kitchen making these bubble bites just right! Made with fluffy, sweet marshmallow and airy, savory popcorn, these bites are the perfect treat to accompany a Bubble Guppies marathon.
(Difficulty Level: Easy)
What You'll Need
4 tbsp butter
2 tbsp butter, softened
5 oz marshmallows
4 c cooked & lightly salted popcorn
Wax paper
How to Make
Step 1: Combine the butter and marshmallows in a large pot and stir until thoroughly melted.
Step 2: Add two or three drops of blue food coloring to the marshmallow mixture and stir well.
Step 3: Add the popped popcorn to the blue mixture and stir until popcorn is completely coated with the mixture.
Step 4: Grease hands with the soften butter and grab a handful of popcorn. Kids can help making balls and placing them on wax paper or parchment to set. Continue shaping the popcorn balls and greasing hands to prevent mixture from sticking until all popcorn is shaped.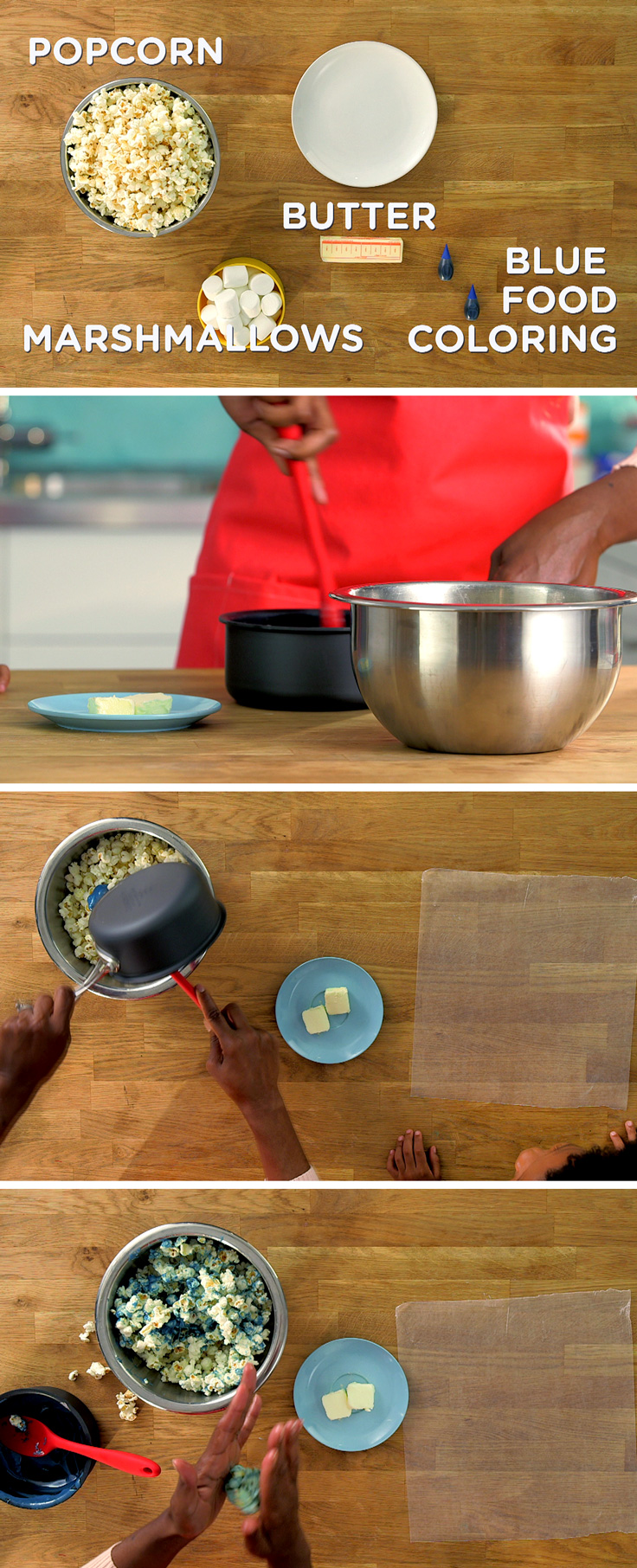 View more Bubble Guppies crafts, printables, and recipes here!