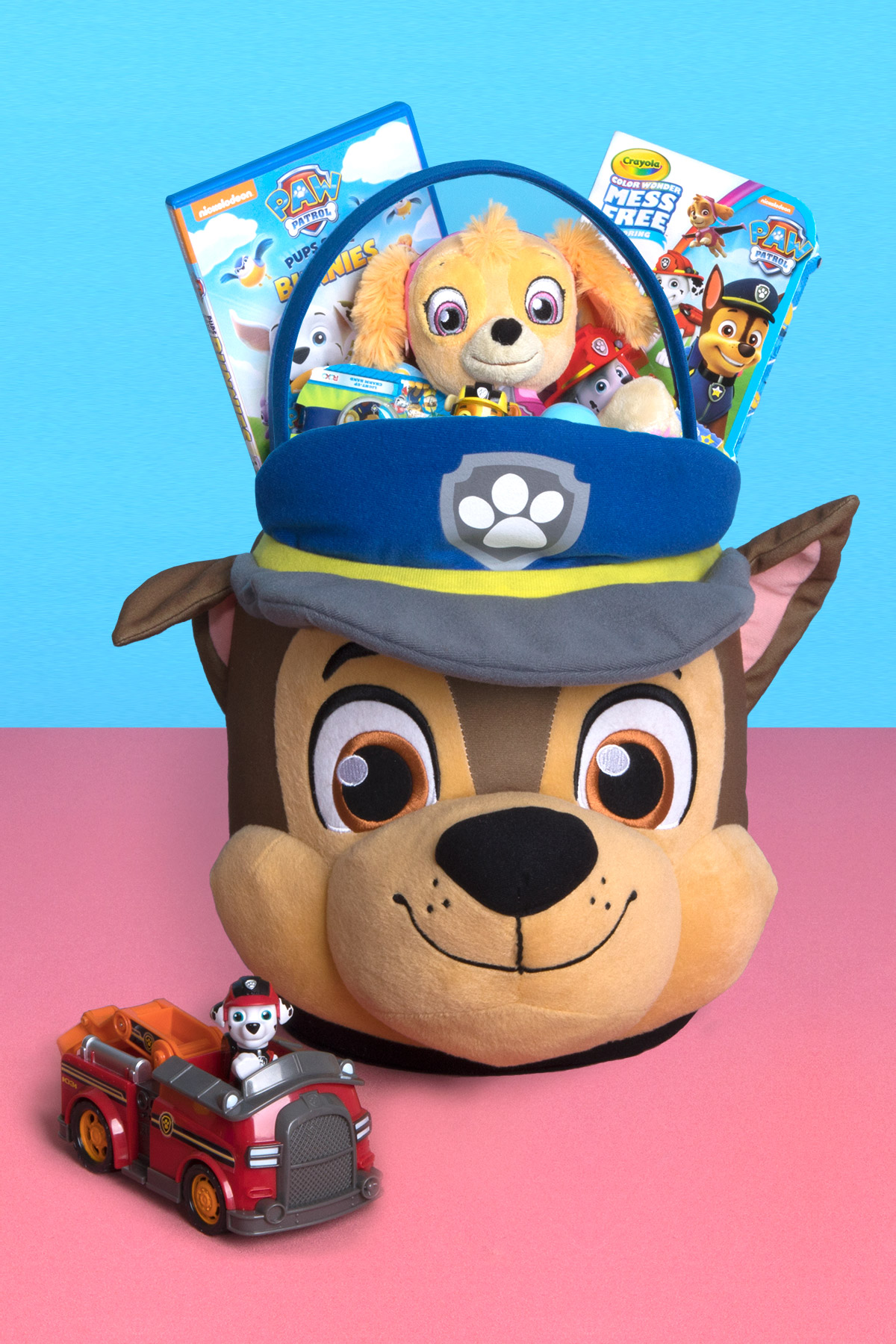 Want to stay stress-free and get your Easter shopping done in one trip? Check out these PAWsome ideas for your preschooler's Easter basket:
Find the perfect fit: Easter baskets come in all shapes and sizes! The plush Chase jumbo basket pictured above will fit all your child's favorite goodies. Bonus–you can use it as a storage basket after the holiday.
Build your child's collection: Fill your basket with brand new Mission PAW toys and a pup plush for extra snuggles.
Add entertainment: Make sure you include a DVD so kids can watch their favorite pups go on adventures.
Eggs, eggs, eggs: No Easter would be complete without eggs! Hide candy, stickers, and even small toys inside each egg for a fun surprise.
Pay attention to the details: PAW Patrol charm bracelets make exciting basket fillers that your little fan will want to wear again and again…and again.
Foster creativity: Top it all off with the Crayola Color Wonder. Trust us–it'll keep your preschooler occupied and your counters clean.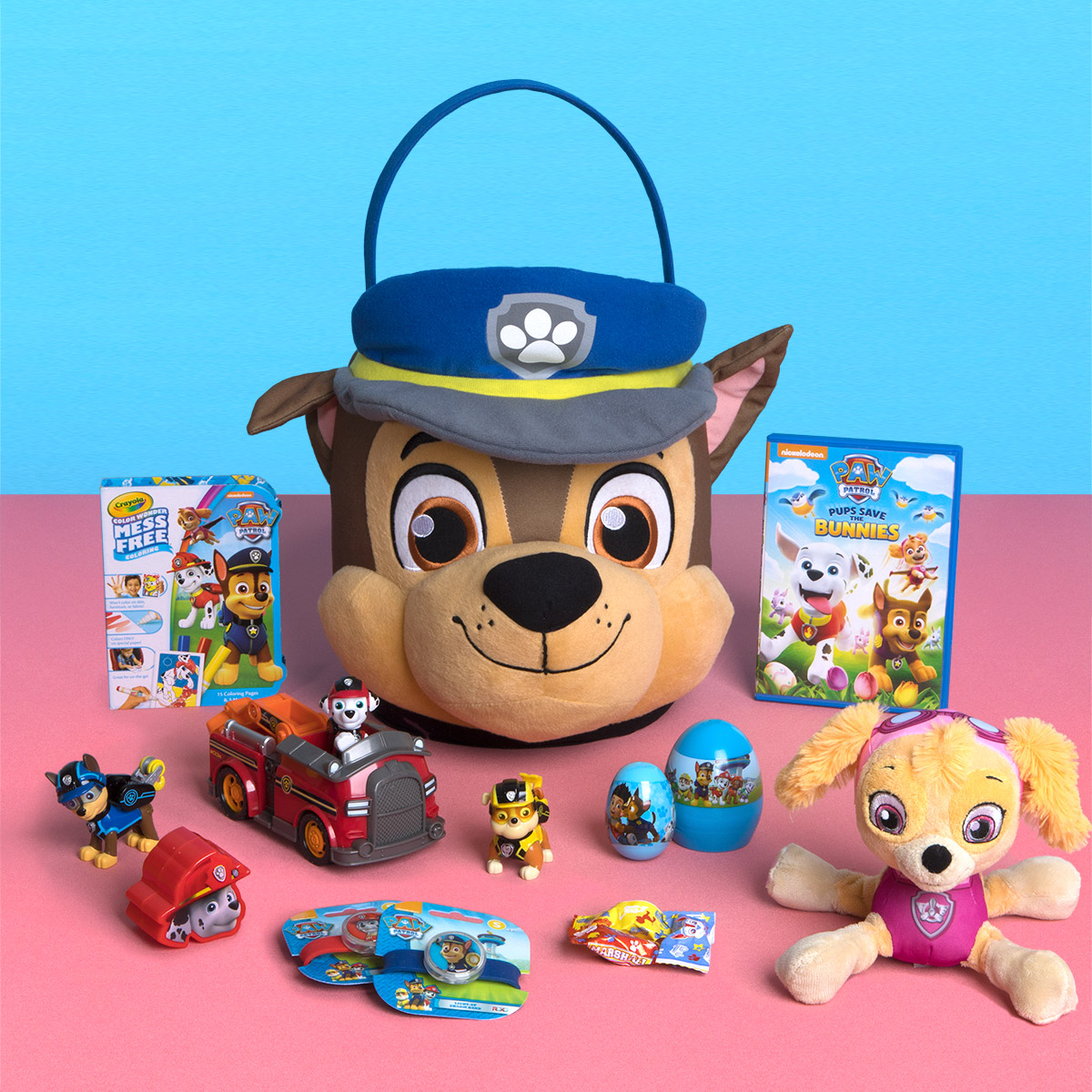 For more pup-spiration, text 'PAW' to 91757 for weekly tips and tricks that will save the day–and your budget!