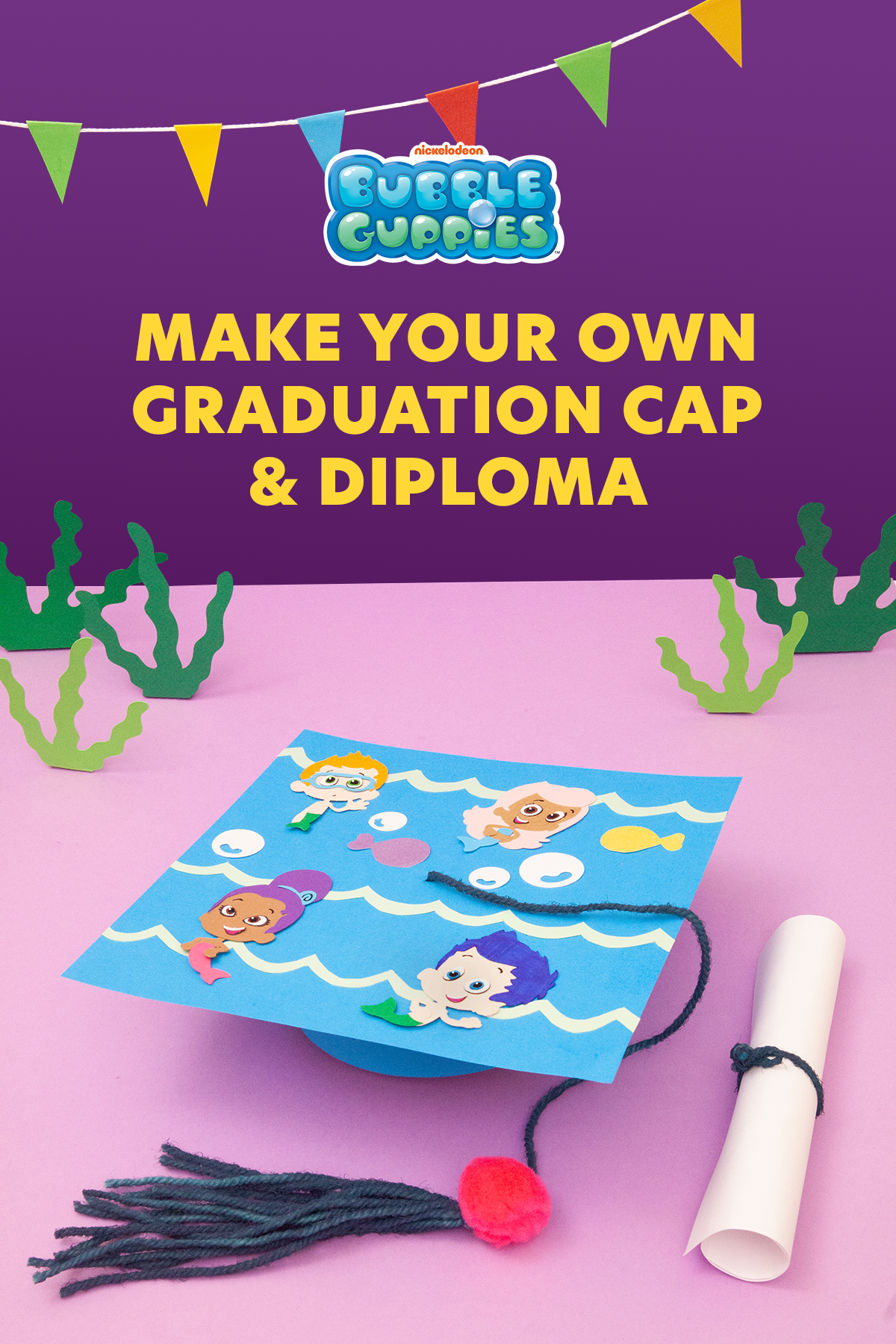 Craft a fintastic mini graduation cap, tassel, and diploma featuring Bubble Guppies. Then set up a graduation ceremony or photo shoot with these tiny props and your rising star-fish.

What You'll Need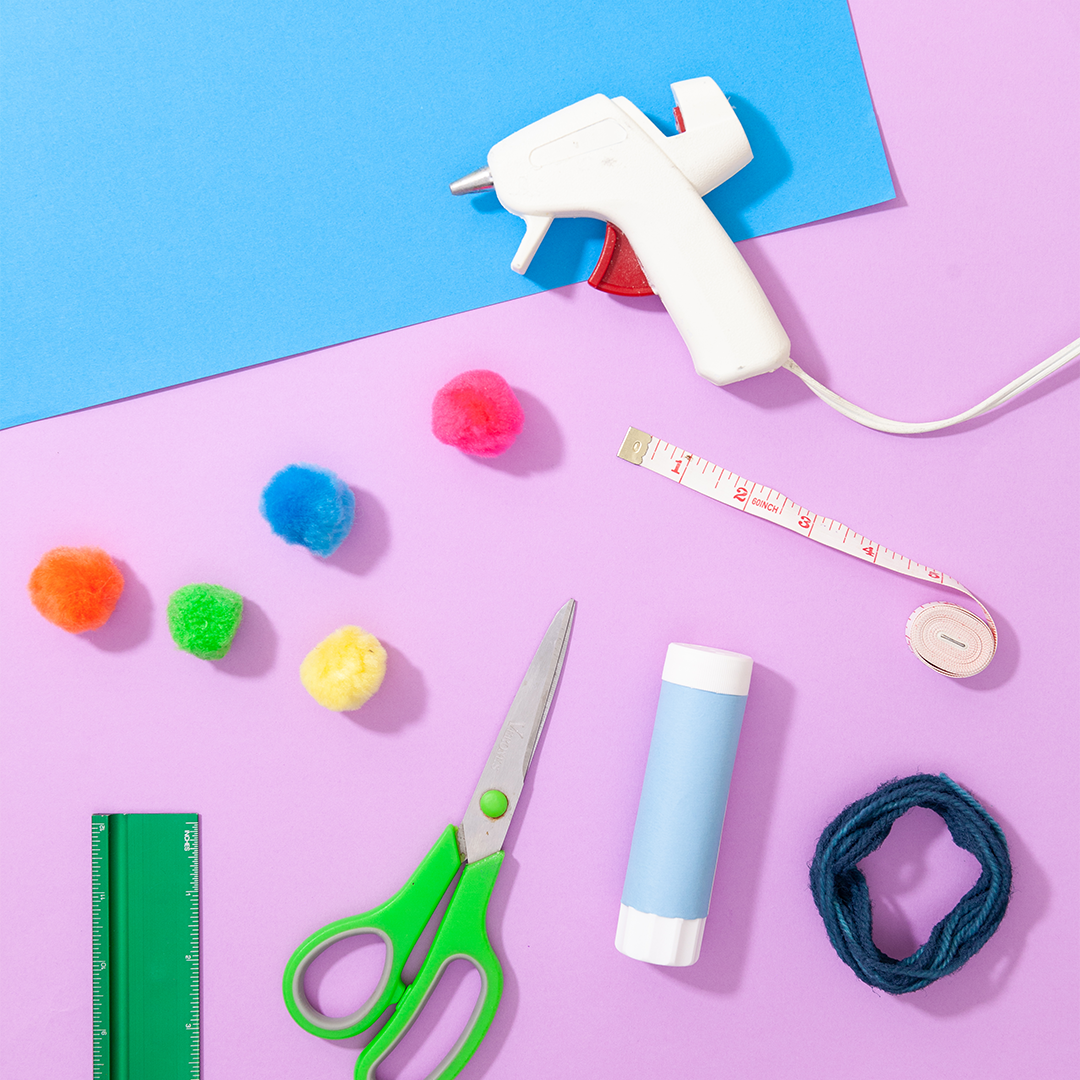 Paper
Ruler/Measuring tape
Scissors
Glue stick/ hot glue
Pom poms
String
How to Make:
Step 1: Measure and cut out a 8×8 square piece of paper. Use the fabric tape measure to measure the circumference of your toddler's head. Cut out a 2-inch-wide strip of paper that is the same circumference.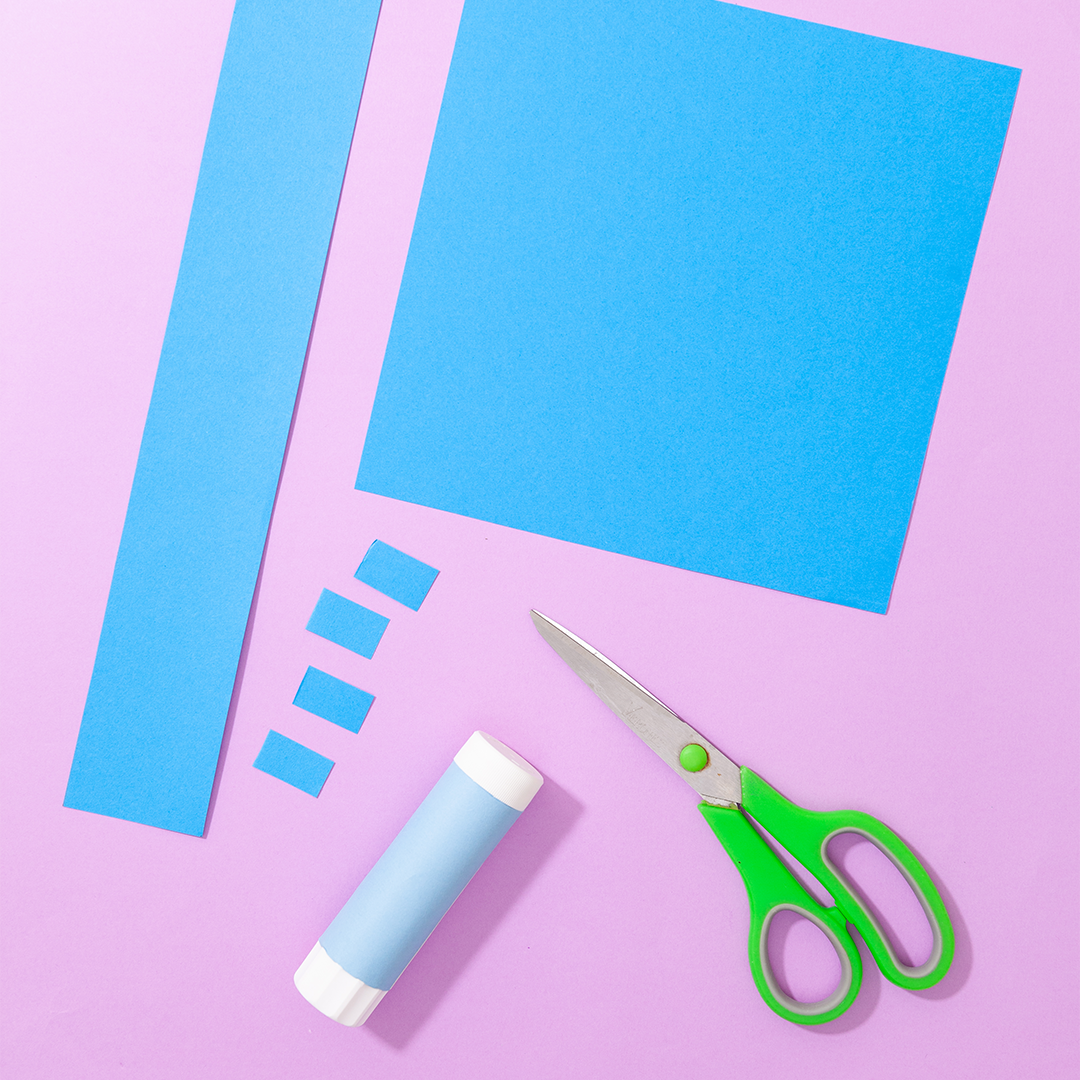 Step 2: Cut out 4 small tabs and fold them in half. Glue the tabs on on edge, evenly spaced.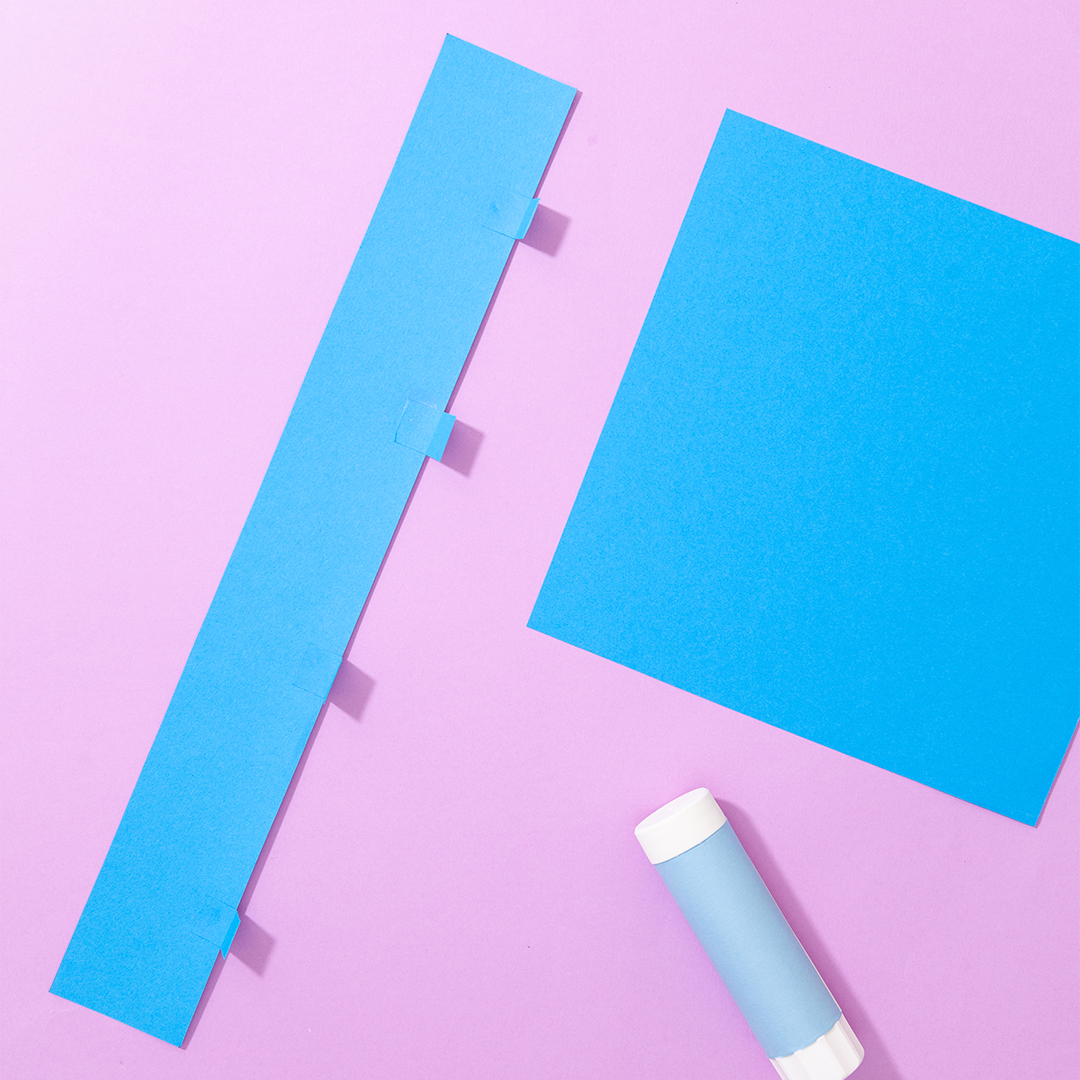 Step 3: Glue the two ends of the long piece together with the tabs facing outwards. Glue the tabs and place  on the center of the 8×8 square.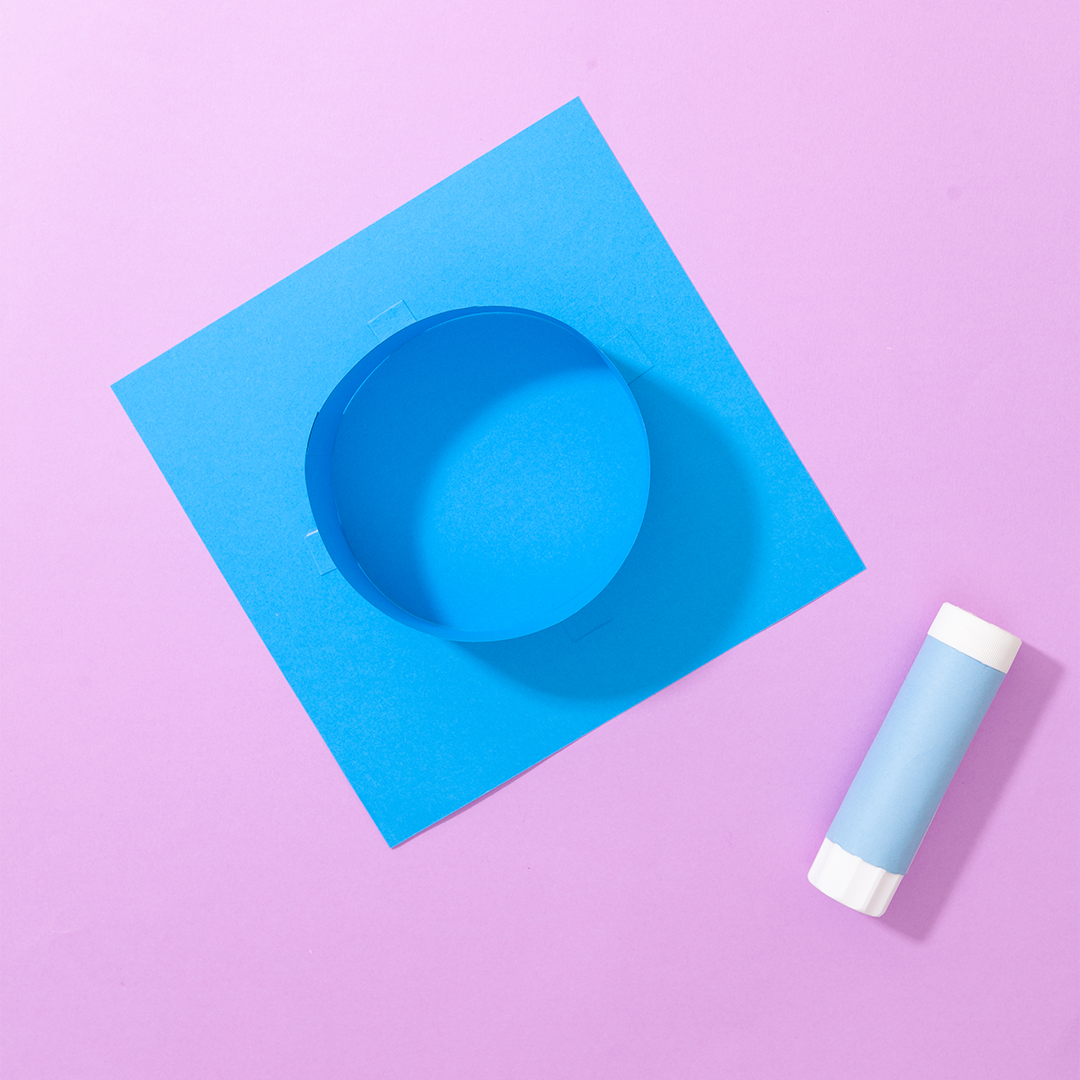 Step 4: Cut a small slit in the center of the 8×8 inch square. Make loops using your yarn and tie a knot in the top (make sure it has a long tail!)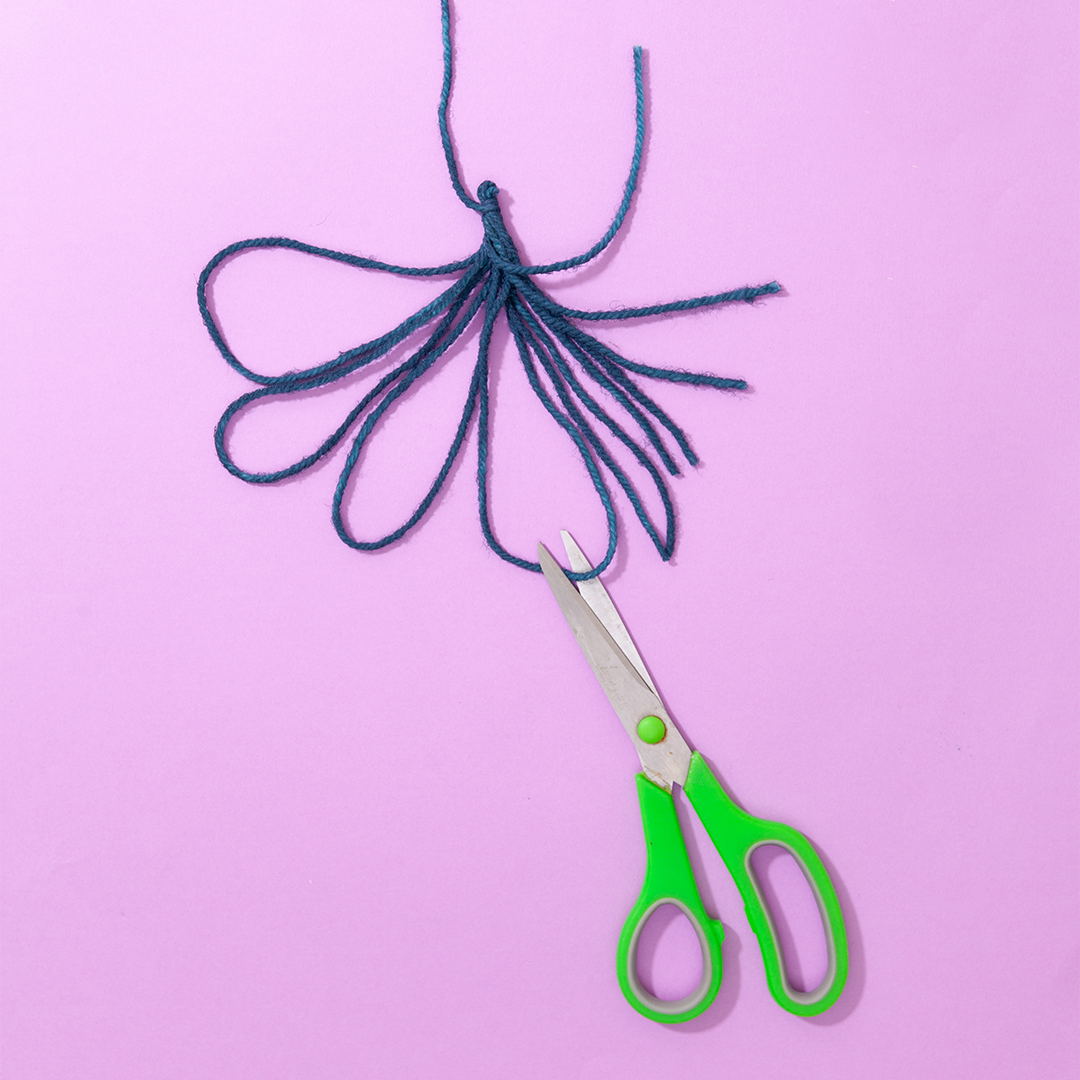 Step 5: Trim the loops to make a tassel.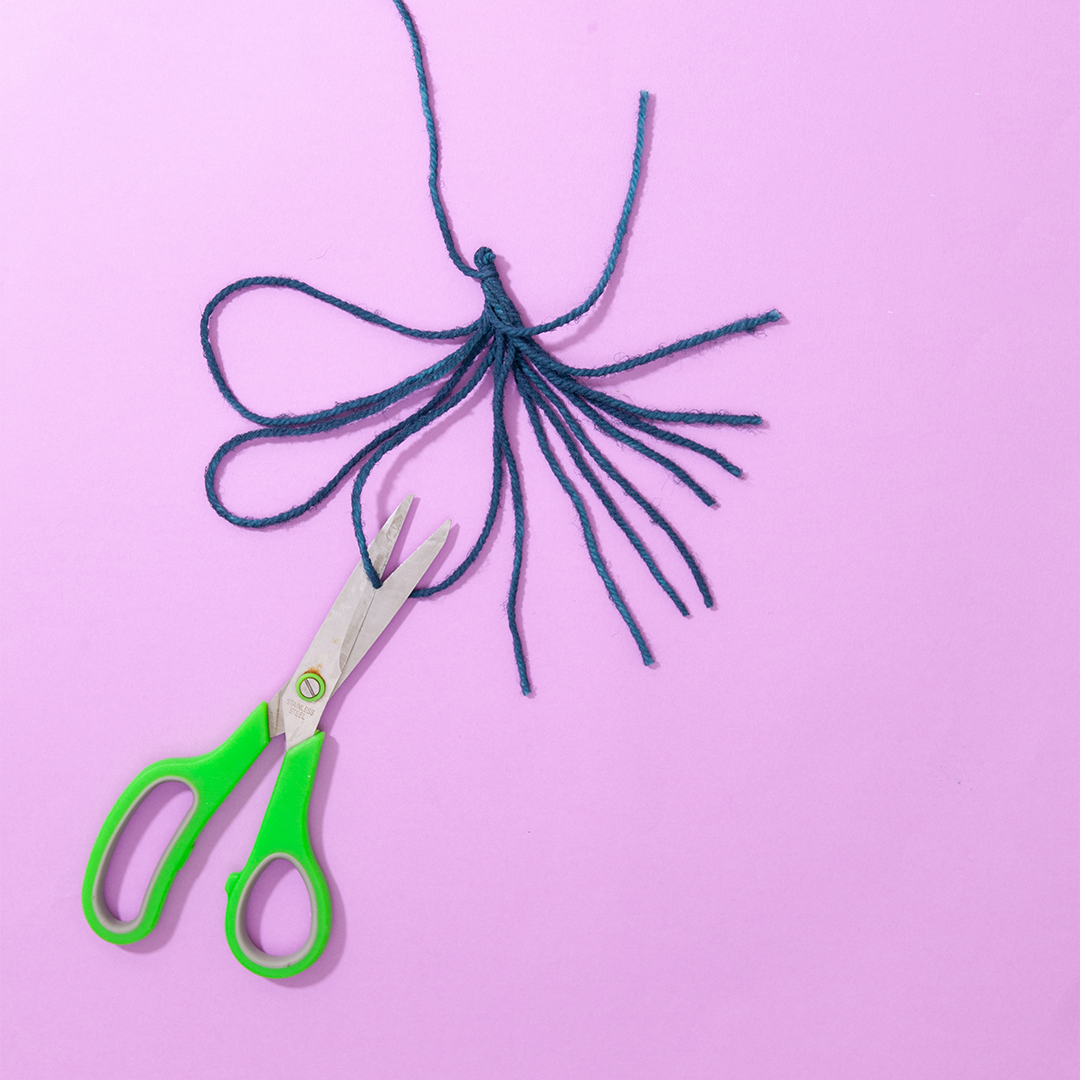 Step 6: Add a pom pom on top of the knot creating the tassel. Thread the tail of the tassel through the slit in the hat and tie a knot to make sure it stays put.
Step 7: Decorate your cap with Bubble Guppy printables and sea-theme background (as you like).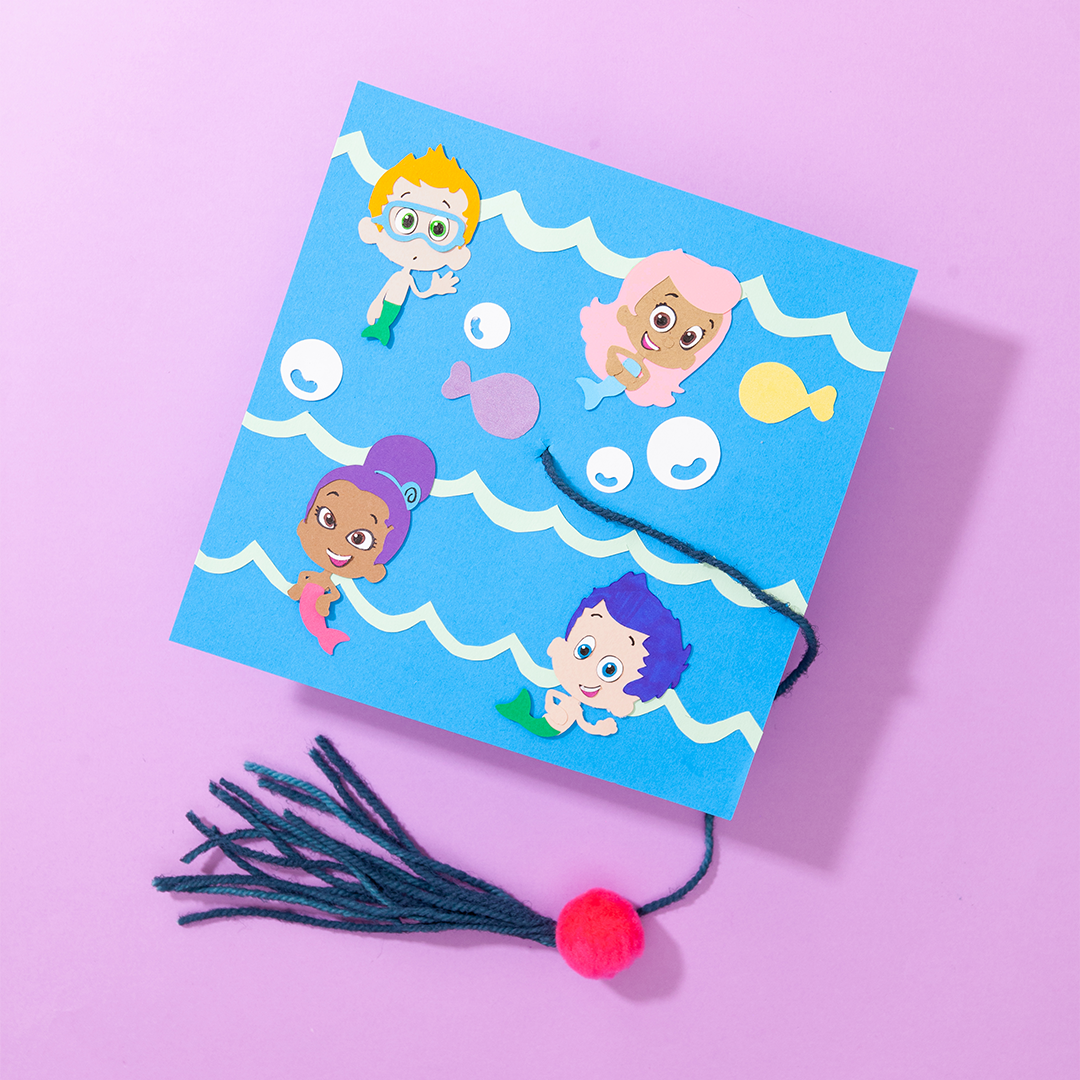 Step 8: Print out a copy of the Bubble Guppy diploma, fill out and roll into a scroll, then tie with a piece of string. 
Now you're ready to celebrate your guppy's graduation!