Bring more of Blue's buddies into the party with this easy party hack. With just a few easy supplies you'll have Mr. Salt & Mrs. Pepper ready to join the fun (and season your food)!
Supplies:
Clear Salt & Pepper Shakers (available at any dollar store)
Salt
Pepper
Four Black Pipe Cleaners
Black And Pink Paint Pens
Tape
Instructions:
Step 1: Fill one shaker with salt, the other with pepper.
 Step 2: Fold pipe cleaners into hands 
Step 3: Affix folded pipe cleaners to the back of each shaker using a piece of tape.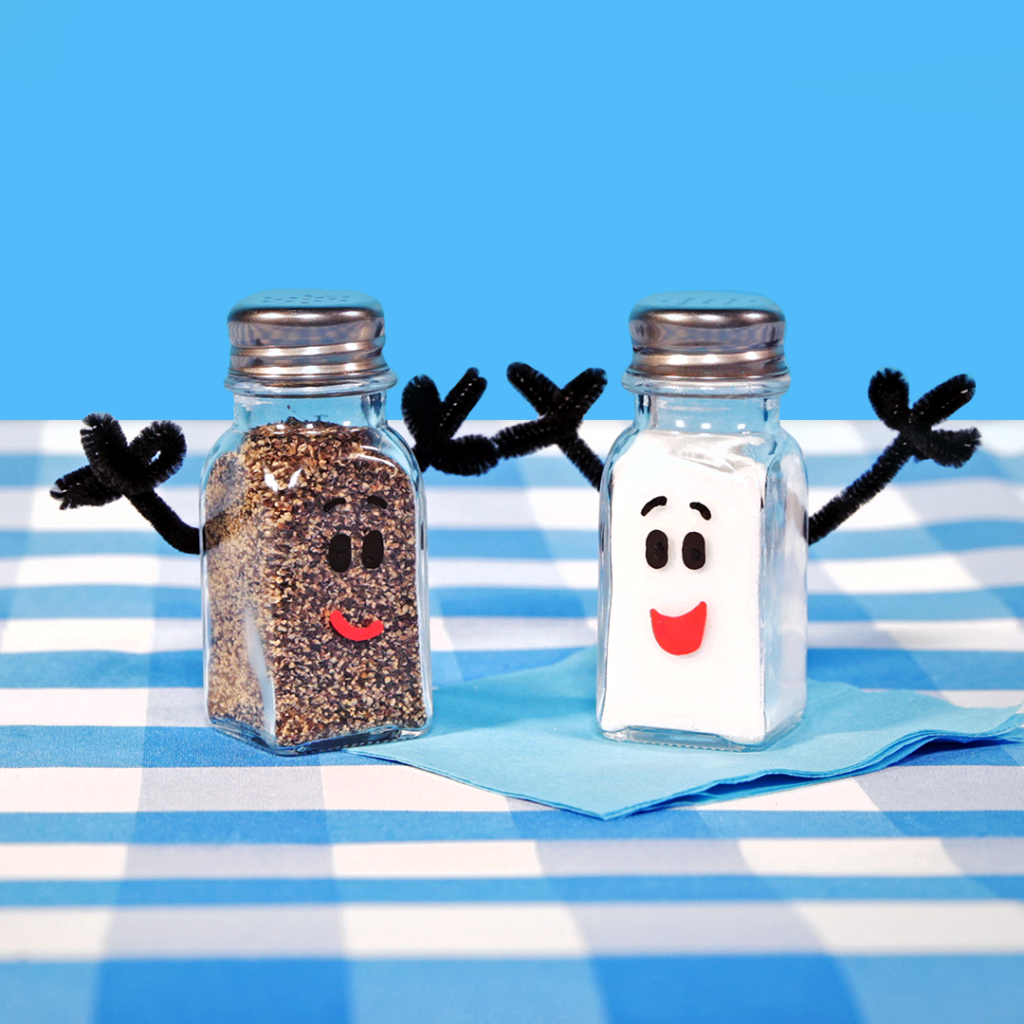 Step 4: Draw faces with paint pens, using the above picture as your guide
And that's it!t Trés fancy! Trés easy!
Watch more Nick Jr.! View the TV schedule here.