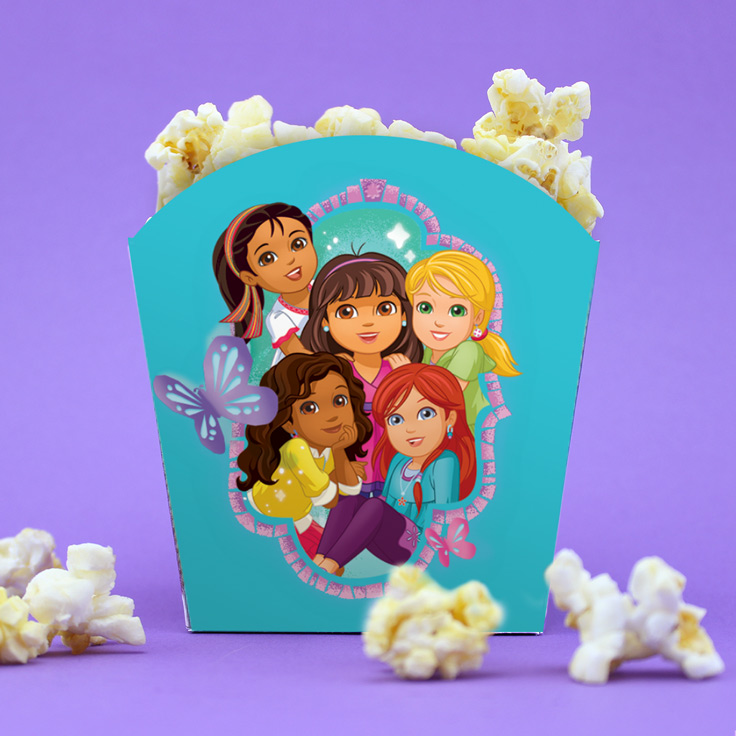 Snack time with Dora is always more exciting! In place of a bowl, opt for this cool container. Simply print, fold, and fill with popcorn or other finger foods.
(Difficulty Level: Easy)
What You'll Need
Dora & Friends Popcorn Holder Templates
Scissors
Glue
Treats
Instructions: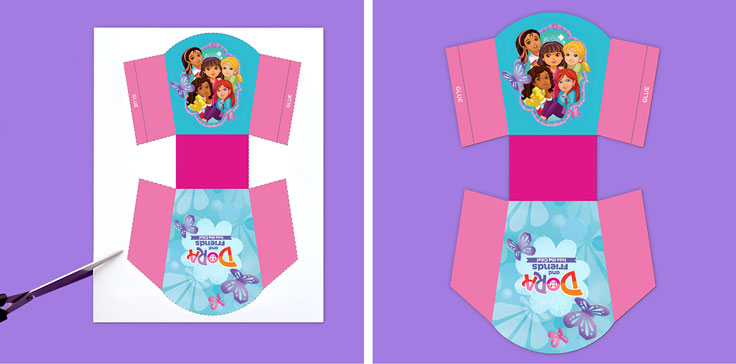 Step 1: Print the templates out on card stock paper and cut out the popcorn holder.
Step 2: Fold along the solid lines until the popcorn holder shape is formed. Once folded, apply glue to the tabs to hold the shape in place.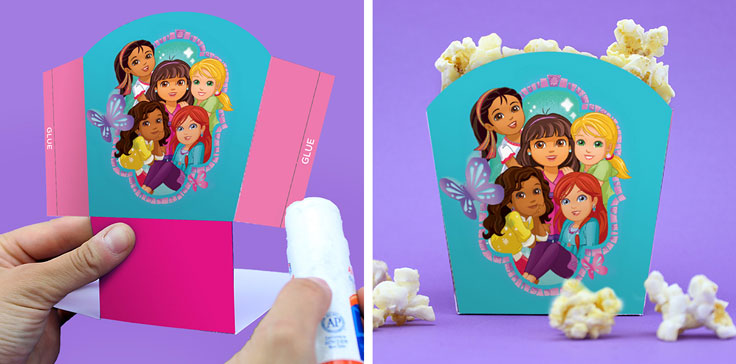 Step 3: Allow time for the popcorn holder to dry before filling with popcorn or a treat of your choice!