Need some Bikini Bottom inspiration for your SpongeBob SquarePants party? Transform your space into Jellyfish Fields with these totally awesome paper-bowl jellyfish!
(Difficulty Level: Medium)
What You'll Need
Paper bowl
Glue stick
Light pink crepe streamers, cut into seven 6-inch strips and four 12-inch strips
Pink marker
Pink plastic tablecloth, cut into five 2×12-inch strips
How to Make

Step One: To make the head, begin by flipping the bowl over so that it looks like a hat. Glue one 6-inch streamer over the top of bowl. Repeat this step until the surface of the bowl is completely covered. Trim the excess crepe paper around the edge of the bowl.
Step Two: Using the pink marker, draw the jellyfish's three signature dots on top of the bowl. Be sure to make one of the dots larger than the other two!
Step Three: Make the jellyfish's twirling tentacles: Take one 2×12-inch strip of tablecloth and using your thumbs and pointer fingers, beginning gently pulling  your thumbs away from each other, from the middle of the strip outwards. This should stretch the tablecloth material, but not rip it. Repeat with the other strips.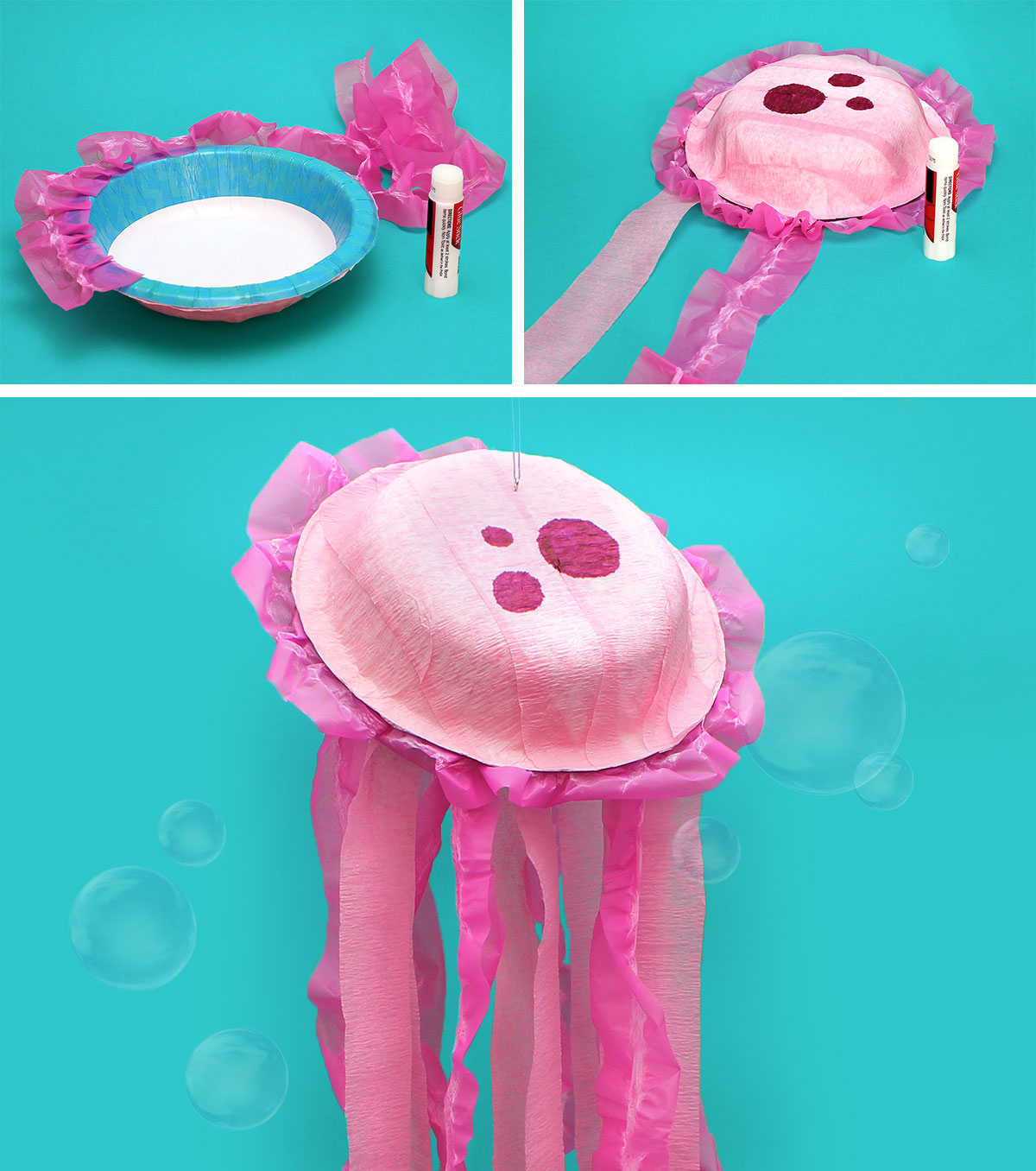 Step Four: Flip the bowl over so that it's facing up. Glue the long edge of one ruffled tablecloth strip to the outer rim of the bowl.
Step Five: Glue the remaining tablecloth strips and 12-inch crepe streamer strips to the jellyfish's belly.
Step Six: Using tape or glue, secure a string to the top of the jellyfish. Hang in your party space and bring Bikini Bottom to life!
Make your child's birthday extra special by setting up a personalized phone call from SpongeBob himself (or one of 10 additional characters) when you join the Nickelodeon Birthday Club. It's free and easy!