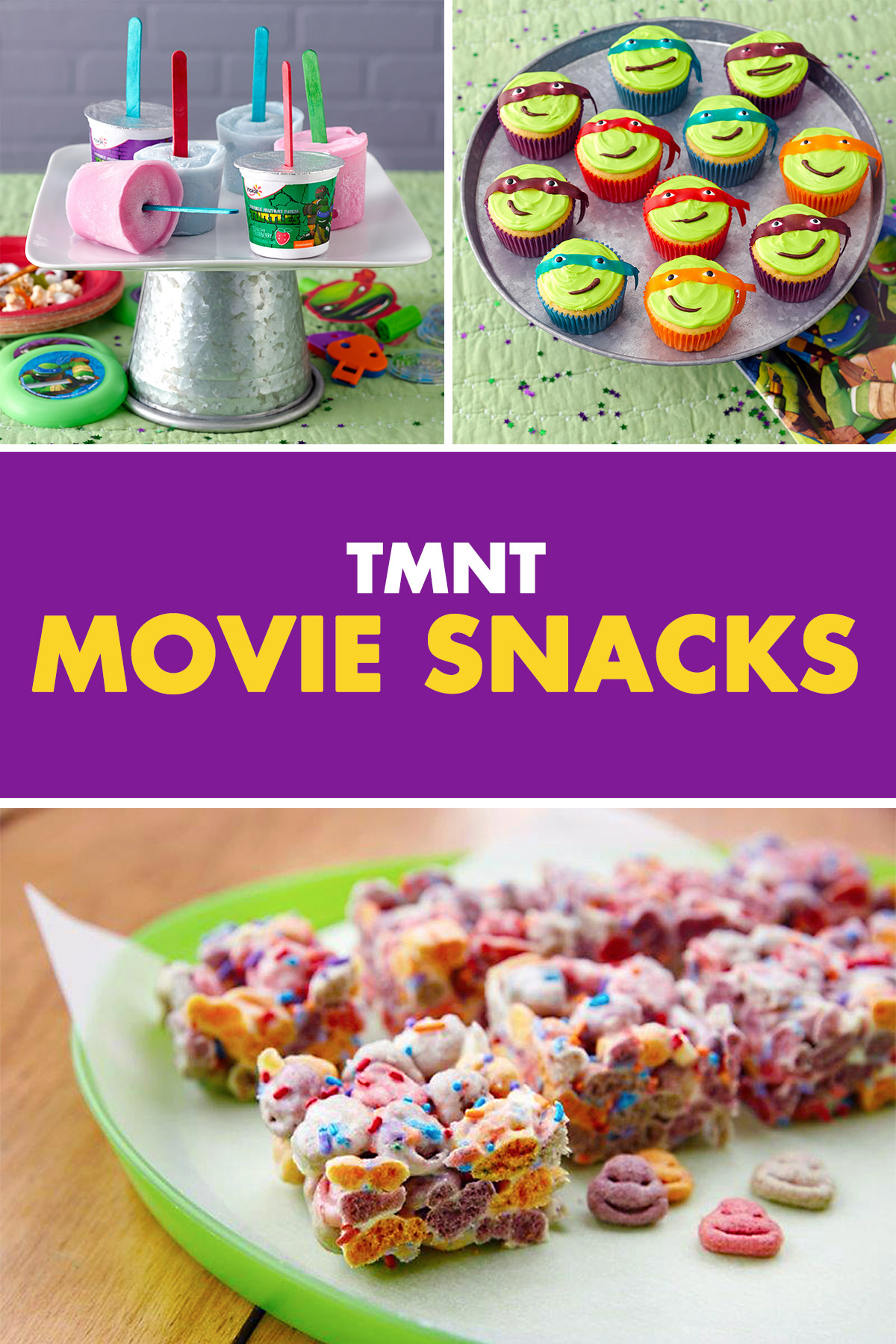 The kids are piling on the couch to watch their favorite episode of Teenage Mutant Ninja Turtles.
The whole family is getting ready to chillax on movie night, decked out in matching TMNT pajamas.
Question: Which one of these situations could be made better by TMNT-themed snacks?
Answer: BOTH, dude!
Check out these turtly awesome recipes that will delight and entertain the whole family:
Booyakasha Cereal Bars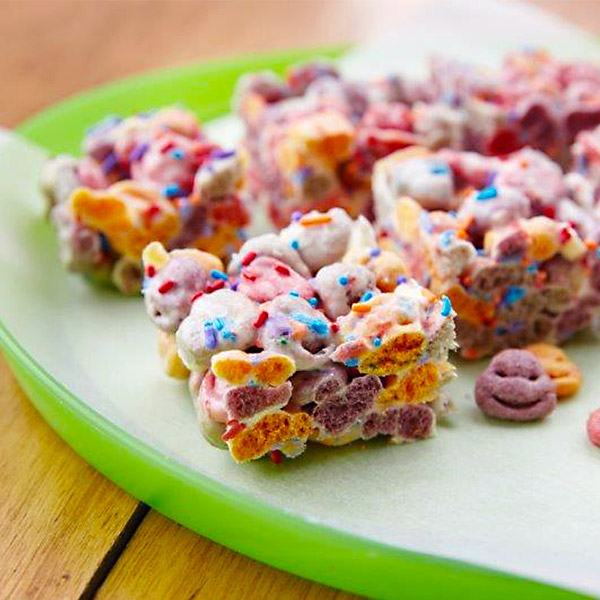 Teenage Mutant Ninja Turtles Cereal + marshmallows = marshmunchies. Also = Super YUM. Get the full recipe.
Sewer Slime Dippers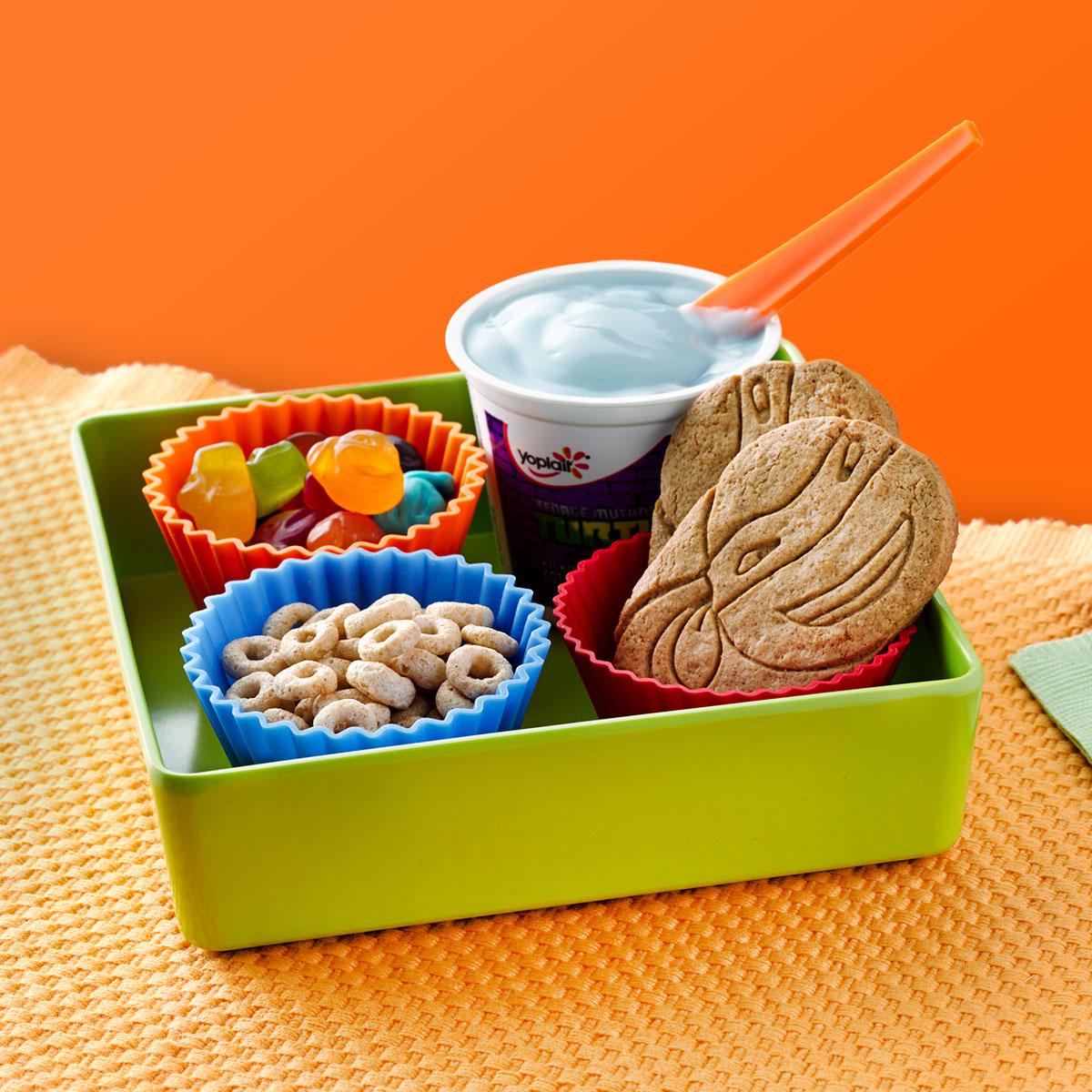 Kids can dip to their hearts' desire with this sewer slime dipper recipe.
TMNT Cupcakes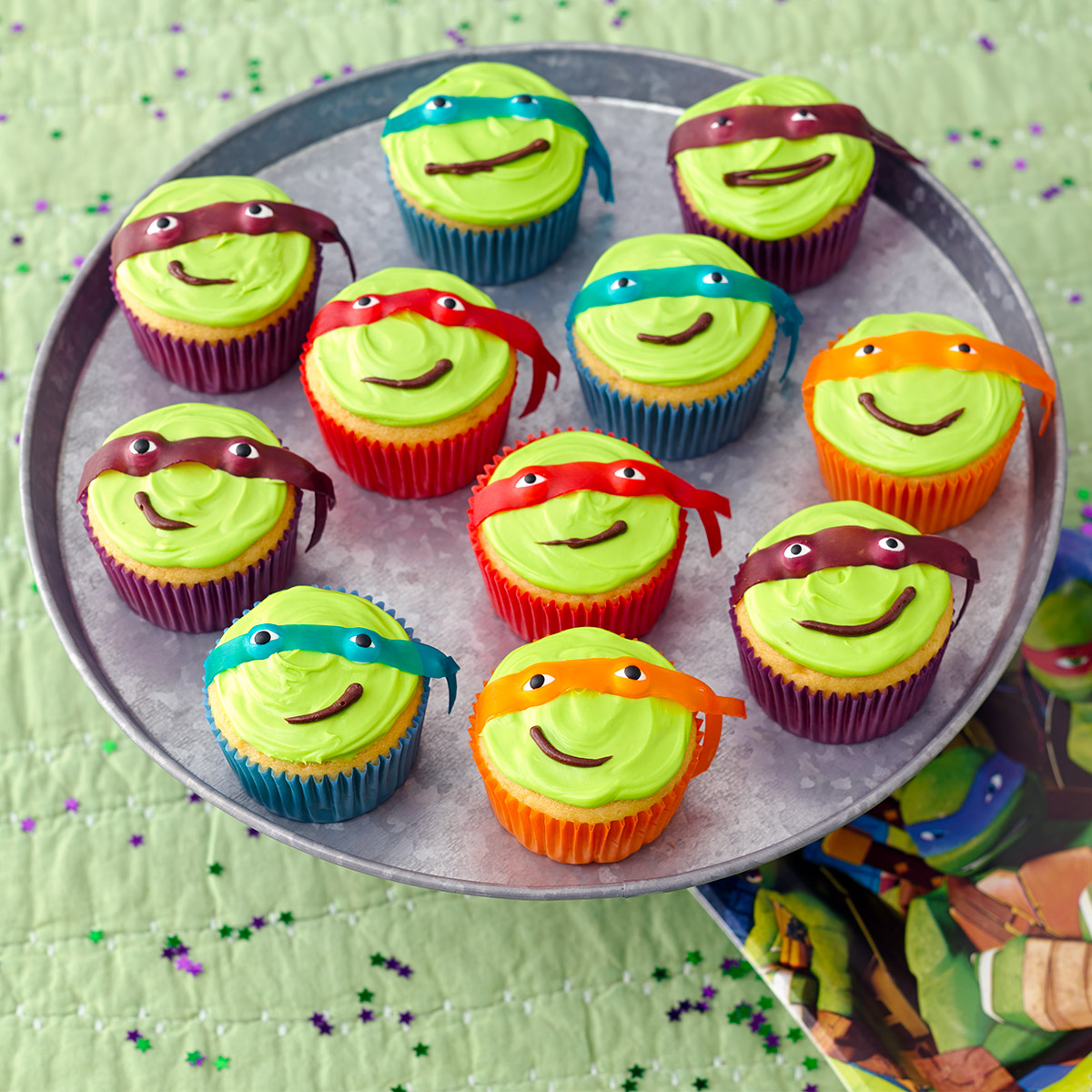 Serve these babies up on a regular day, or for a special shell-ebration! Get the full recipe.
Fruity Pizza Snacks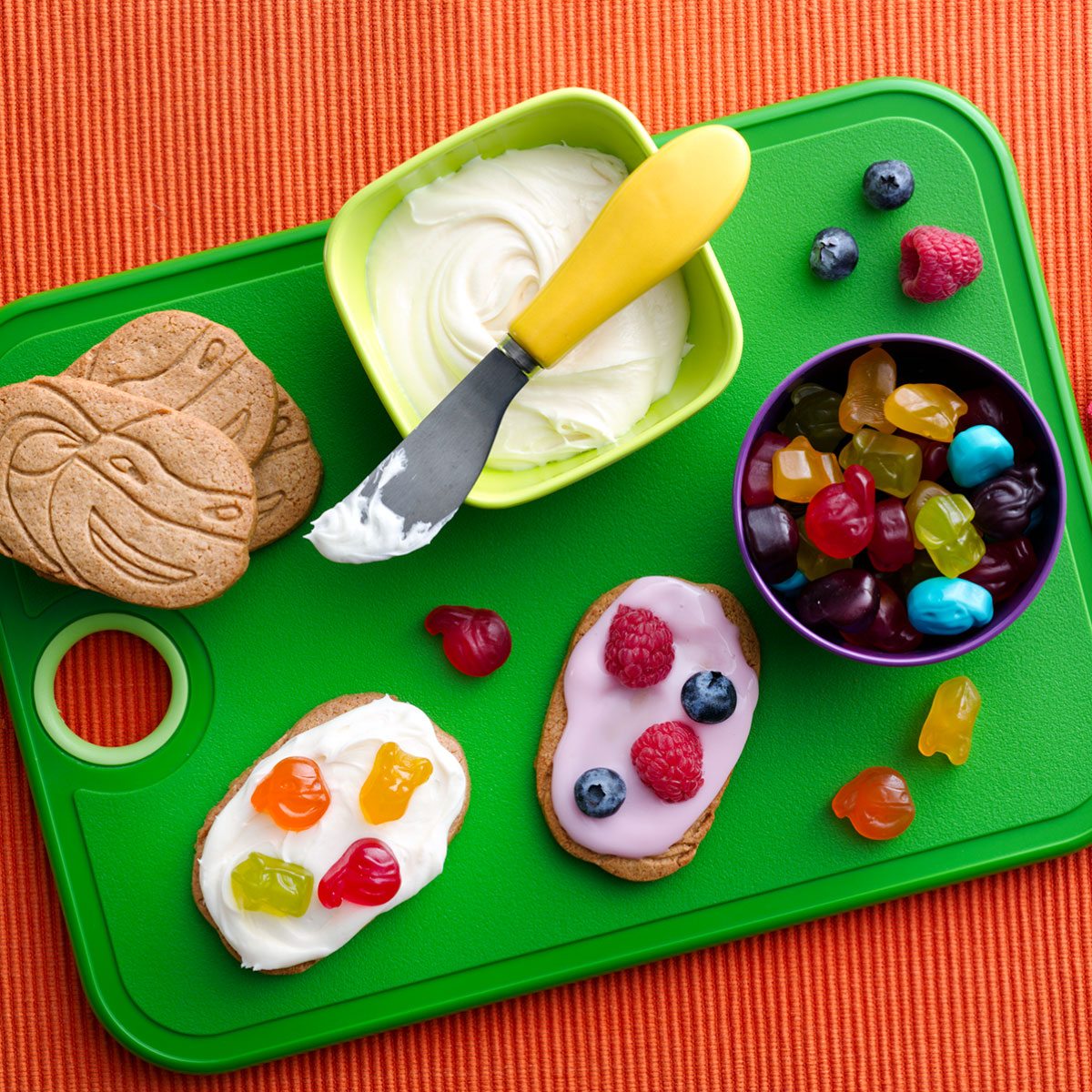 Host a Ninja Turtles fruity pizza makin' party, and kids will have a fun snack to eat when they've finished!
Bow-Staff Fro-yo Pops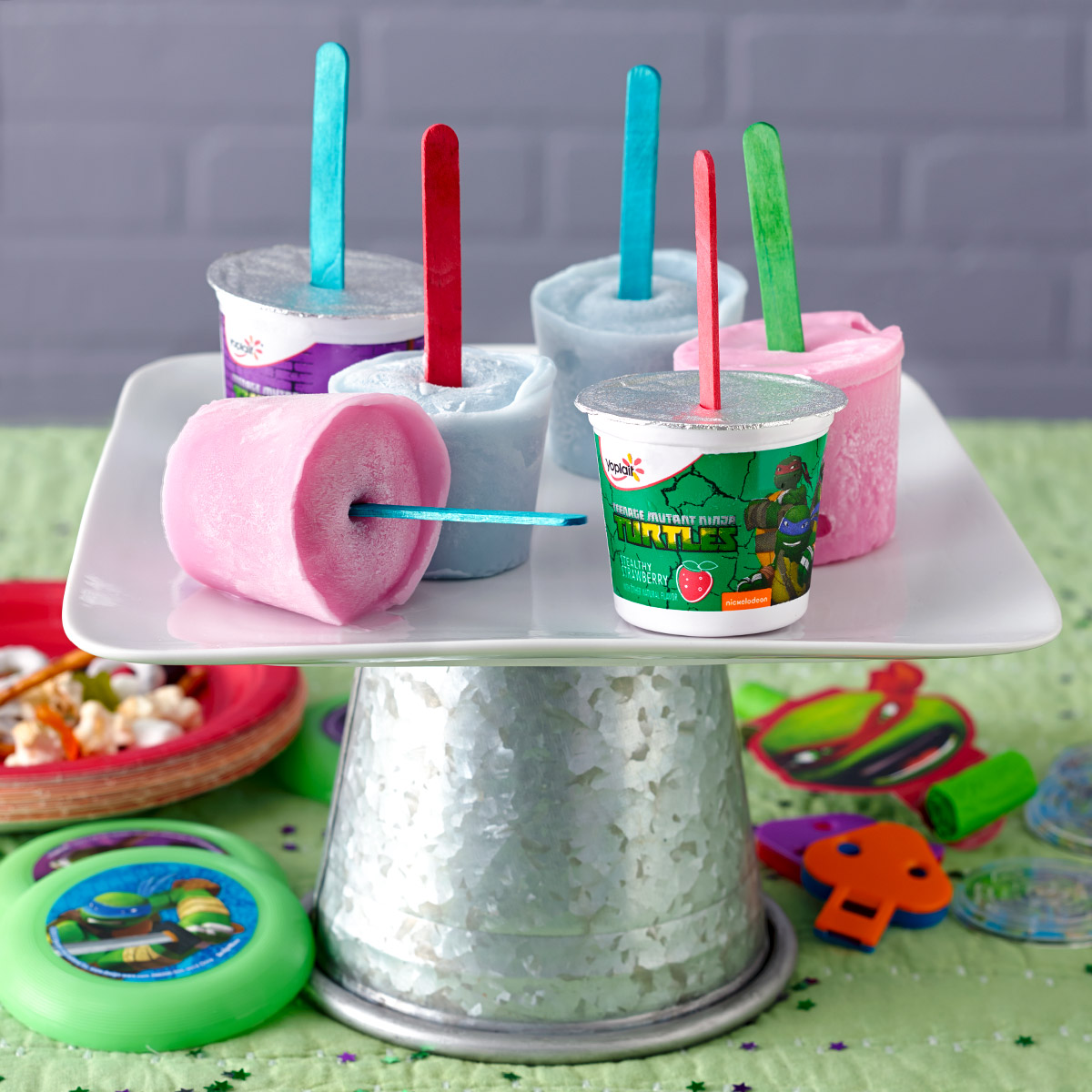 Don't try to fight the power of these dynamite (and healthy!) yogurt pops. Get the full recipe.
Check out more TMNT food and party ideas here.
When you make these treats for a birthday party, don't forget to join the Nickelodeon Birthday Club and schedule a personalized call from your child's favorite Nickelodeon character. It's free and easy!