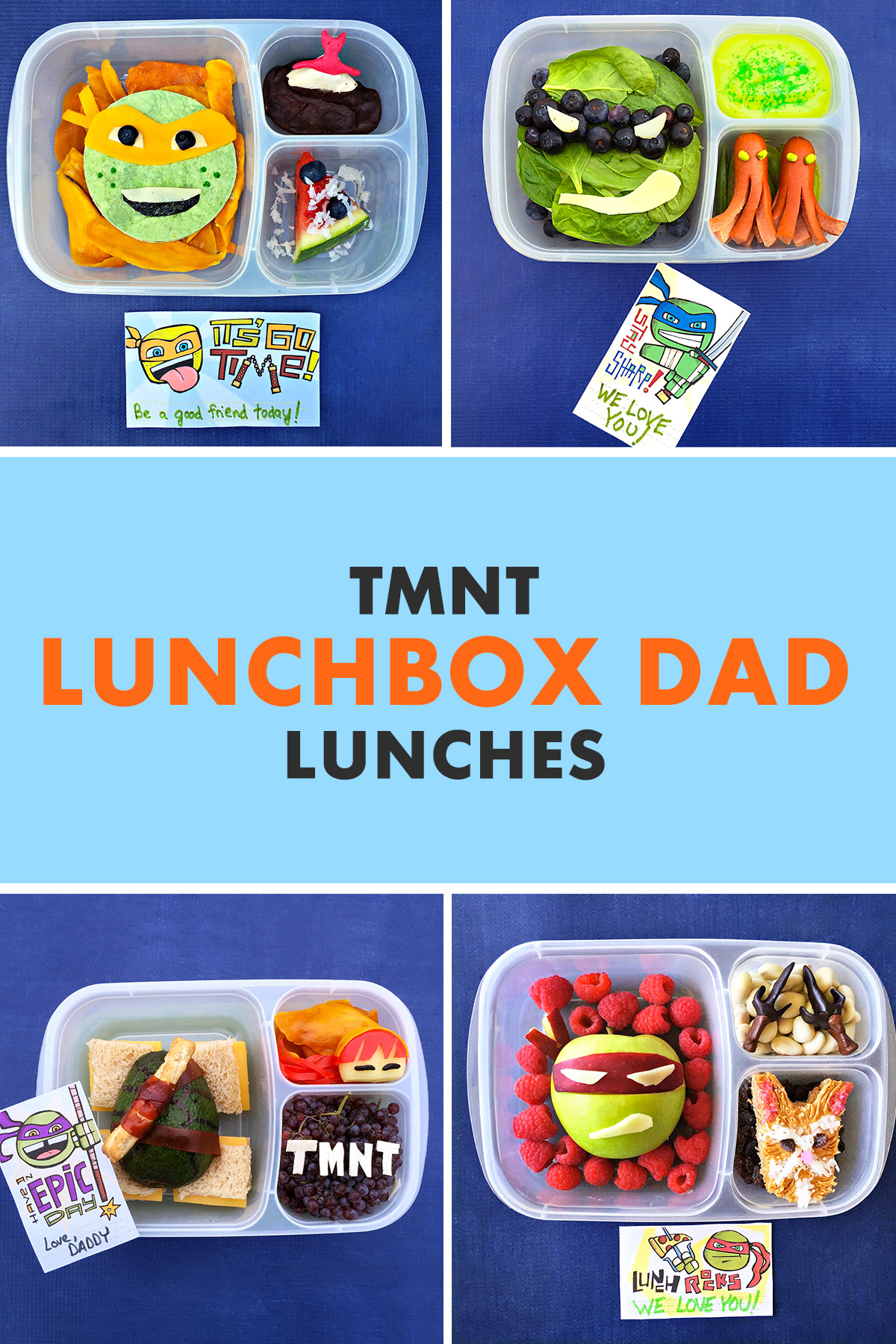 Back to school means that your Ninja Turtles fan has to fight the lunchtime hunger. You can arm your child with a secret ninja weapon, a turtle-y awesome lunch! These TMNT meals by Lunchbox Dad are sure to be a hit.
Michelangelo Lunch
Pizza with a healthy, watermelon-y twist. Need I say more? Check it out here.
Leo Lunch
Booyaksha! Kids can be a lunchbox leader and defeat the dreaded Kraang one bite at a time with Leo's help.
Raphael and Splinter Lunch
This mutated meal will totally put a smile on your kids face. It's easy to make, and filled with Turtle Power.
Donnie and April Lunch
Pack your kid the smartest of the turtles in a rad bento box. Maybe it will even inspire them to hit the books!