Does your kid want to know the latest from SpongeBob, Patrick, and the rest of the Kamp crew? Sign up for letters from Kamp Koral HERE! Over the course of 11 camp letters, those wild pen pals will tell your superfan all about Kamp antics and the latest Nick news, and share fun activities and games. 
And if fan club members are looking for a little more tartar sauce, check out these fun activities below:
Dig around for clues in this Kamp Koral word search.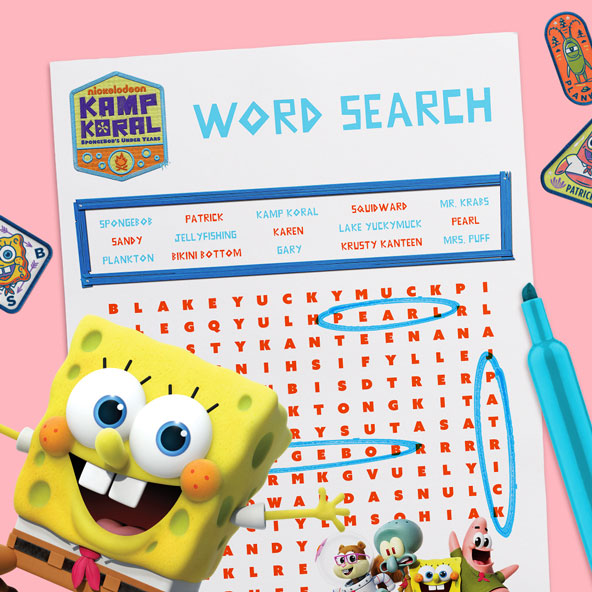 Use your noggin to figure out this word scramble.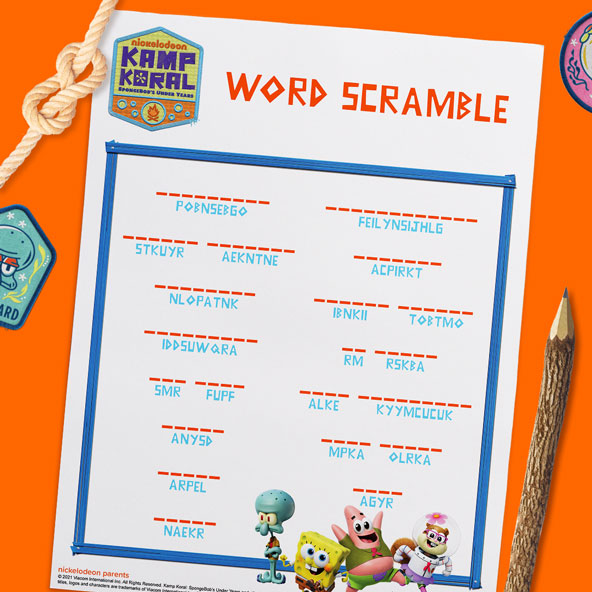 Spot the differences in these under-years pictures.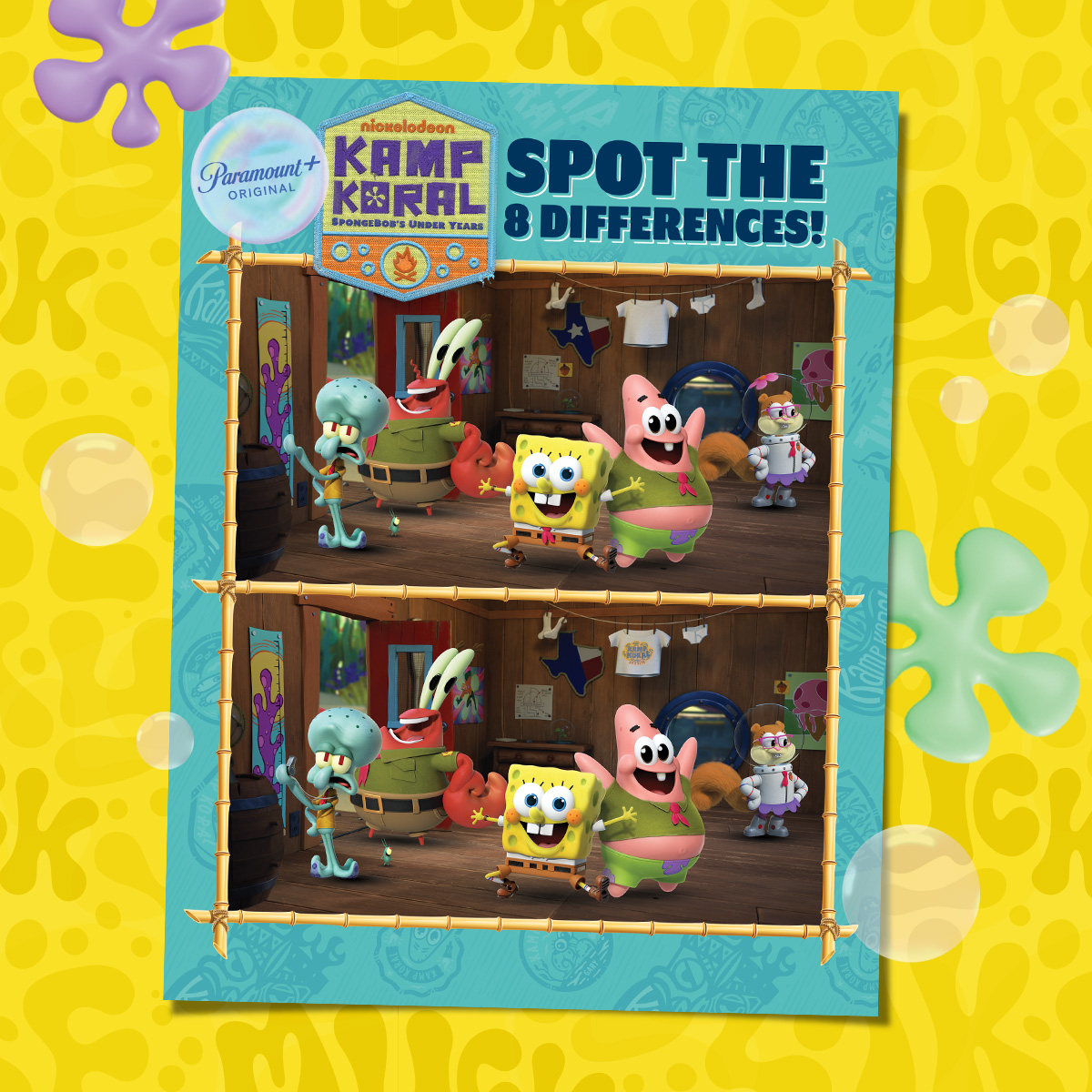 Let the littlest campers color in the fun.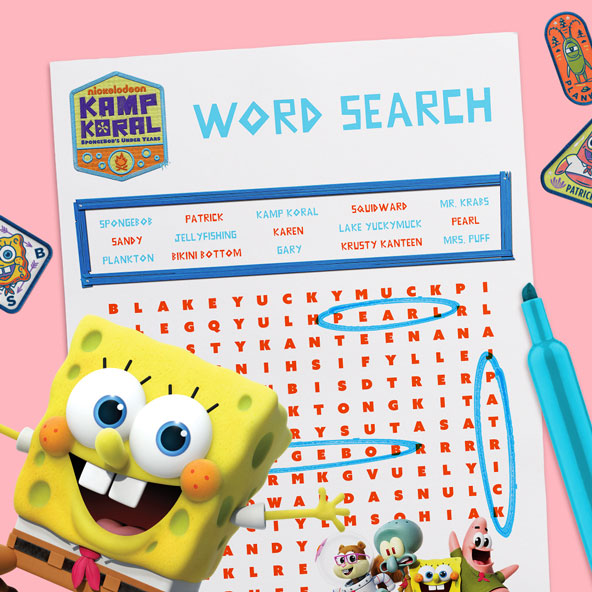 Predict the future with a Kamp Koral cootie catcher.