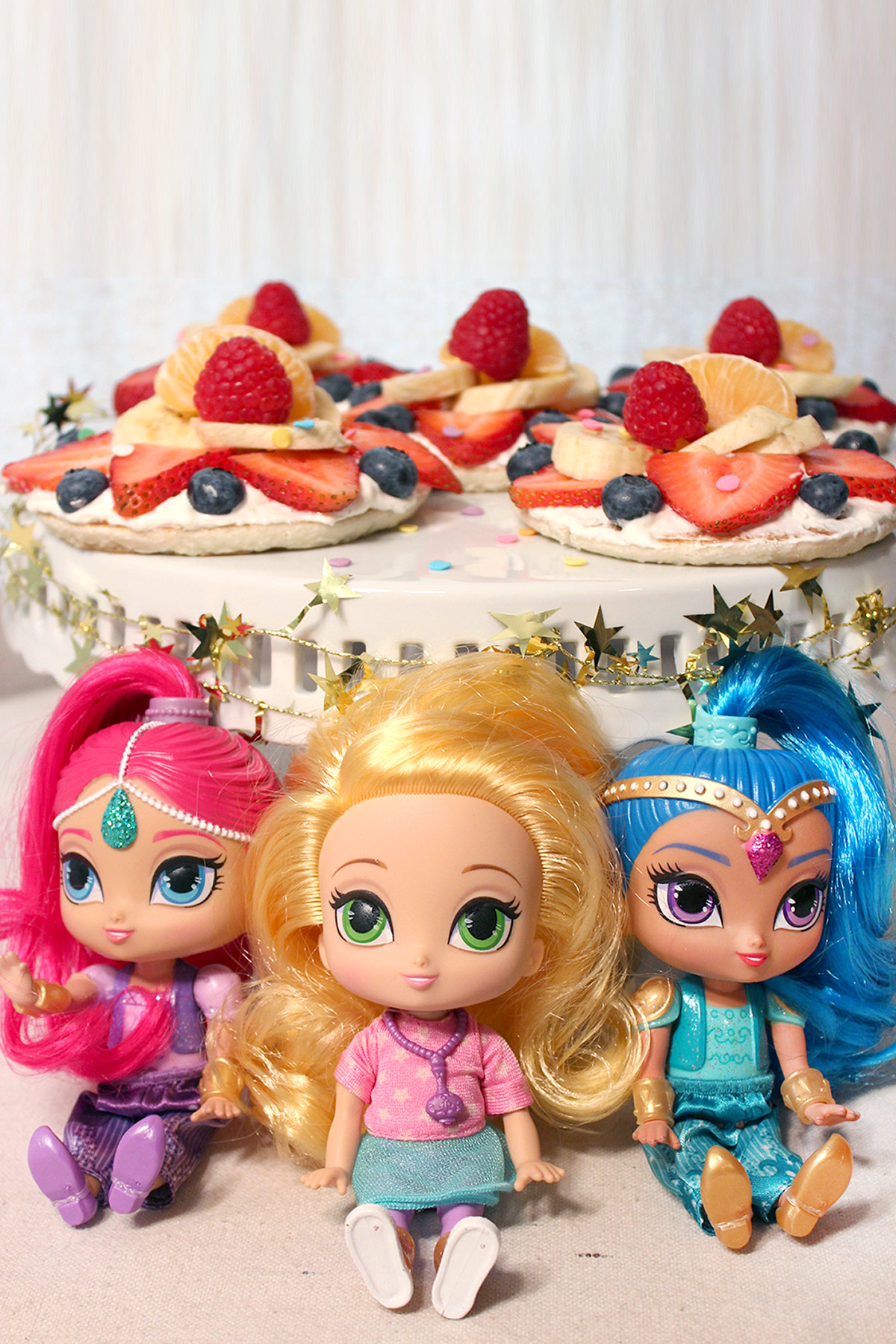 It's like someone made a wish for everyone's two favorite treat foods, pancakes and pizza, to be combined into one magical creation!
(Difficulty Level: Easy)
What You'll Need
12 Pancakes (homemade or store bought)
1 Jar (13 oz) marshmallow creme
1 Package (8 oz) cream cheese
Strawberries
Bananas
Blueberries
Raspberries
Clementines
(Other fruit of your choice)
Sprinkles
How to Make
Step One: In a mixing bowl, combine marshmallow creme and cream cheese with a spatula. Kids can help stir.
Step Two: Slice strawberries and bananas. Peel clementines and separate each section. Arrange on a plate for easy access by little hands.
Step Three: Scoop one heaping tablespoon of marshmallow cream cheese frosting on top of each pancake. Kids can spread the frosting to cover the top of each pancake.
Step Four: Let kids decorate each of the frosted 12 pancakes with their favorite fruit combinations and add colorful sprinkles on top.
So sweet and simple, even the silliest genie in training would master this treat on the first try.
Make these for your child's next birthday and then make the day even more genie-rific by setting up a personalized phone call from Shimmer and Shine themselves (or one of 10 additional characters) when you join the Nickelodeon Birthday Club. It's free and easy!