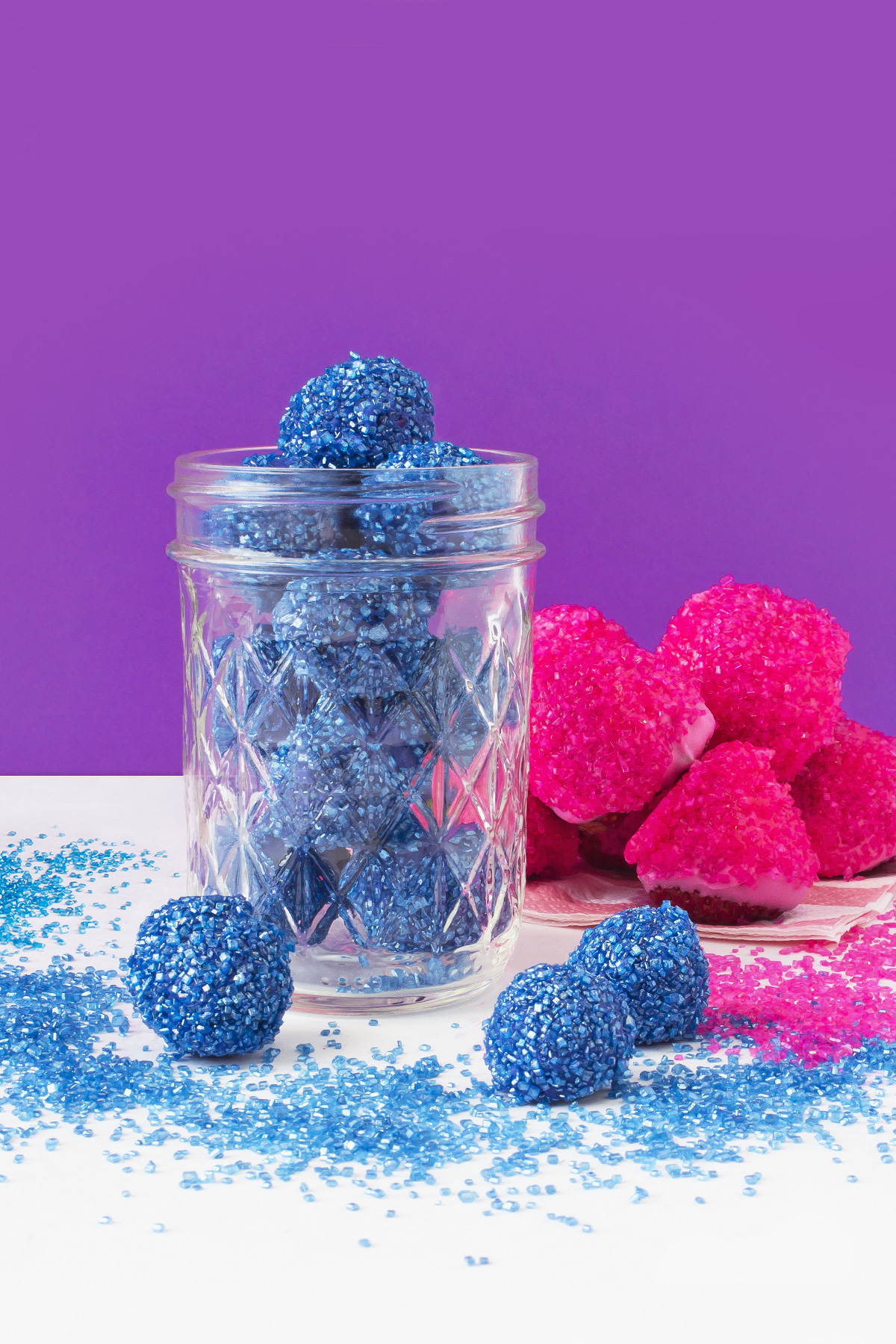 In Zahramay Falls, gem-collecting is all the rage. Collect fresh fruit and a few other simple ingredients to bring some genie magic to your very own kitchen. It's berry easy, and grape fun.
(Difficulty Level: Easy)
What You'll Need
Small fruits of your choice (we chose grapes and strawberries, but cherries, raspberries, and blueberries would also be genie-us choices)
Pink and blue candy melts
Sugar sprinkles (we chose pink and blue, but in genie world, gems come in a whole prism of zlam-orous colors)
How to Make
Step One: Set up an assembly line. From left to right: fruit; bowls with candy melts; bowls with sugar sprinkles; wax paper for drying.
Step Two: Melt your candy melts per the package's instructions.
Step Three: Help kids dip the fruit in the candy melts using a fork, chopsticks, or skewers.
Step Four: Kids can roll the candy melts in the sugar sprinkles and set aside to dry. Make it a counting game while you're at it. It'll be fun!
Boom Zahramay! You just made your kid's day. Happy snacking!
Make your child's birthday shine even brighter by setting up a personalized phone call from Shimmer and Shine themselves (or one of 10 additional characters) when you join the Nickelodeon Birthday Club. It's free and easy!