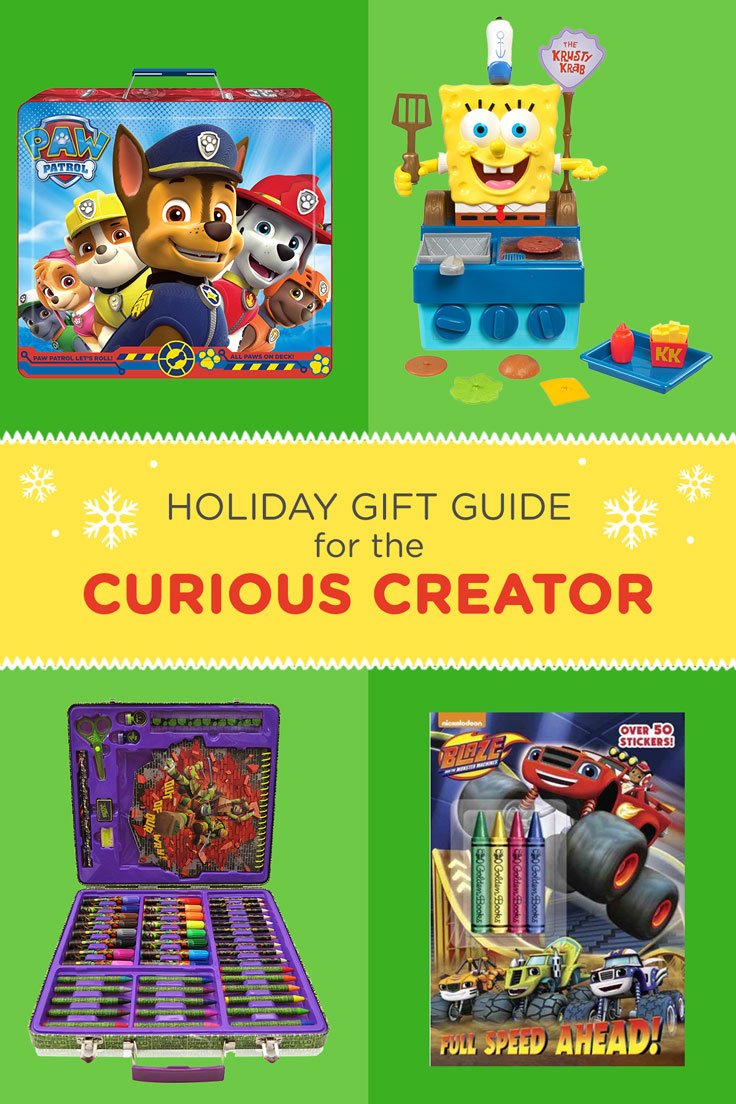 Is your little one the type of child who can turn a cardboard box into a castle with just their imagination? Sounds like you have a Curious Creator on your hands! Check out our gift guide below for our top suggestions for your little innovator:
PAW Patrol Deluxe Art SetThis kit has all the tools your kid will need to create their own Adventure Bay.
Blaze Coloring Book
Full speed ahead in full color!
PAW Patrol Ryder's Pup Pad
Just like the show, your child can call the PAW Patrol using Ryder's pup pad.
Blaze Diecast Vehicles
Your little one can race and have fun with Blaze and all his friends.
The Pups Save Christmas Storybook
Everyone needs a good holiday book.
Ingenio Smart Play Dora the Explorer Explore and Play Pack
Listen and learn with this interactive toy.
SpongeBob Krabby Patty Maker
Have a budding chef in your midst? With the Krabby Patty Maker, be one step closer to cracking the secret formula.
Nickelodeon Teenage Mutant Ninja Turtles Deluxe Stationery and Art Set
Make turtle-ly awesome creations.

Shopping for other types of tykes? Check out our other gift guides below!
Holiday Gift Guide for the Energetic Explorer
Holiday Gift Guide for the Action Figure Aficionado
Holiday Gift Guide for the Family Fun Lover