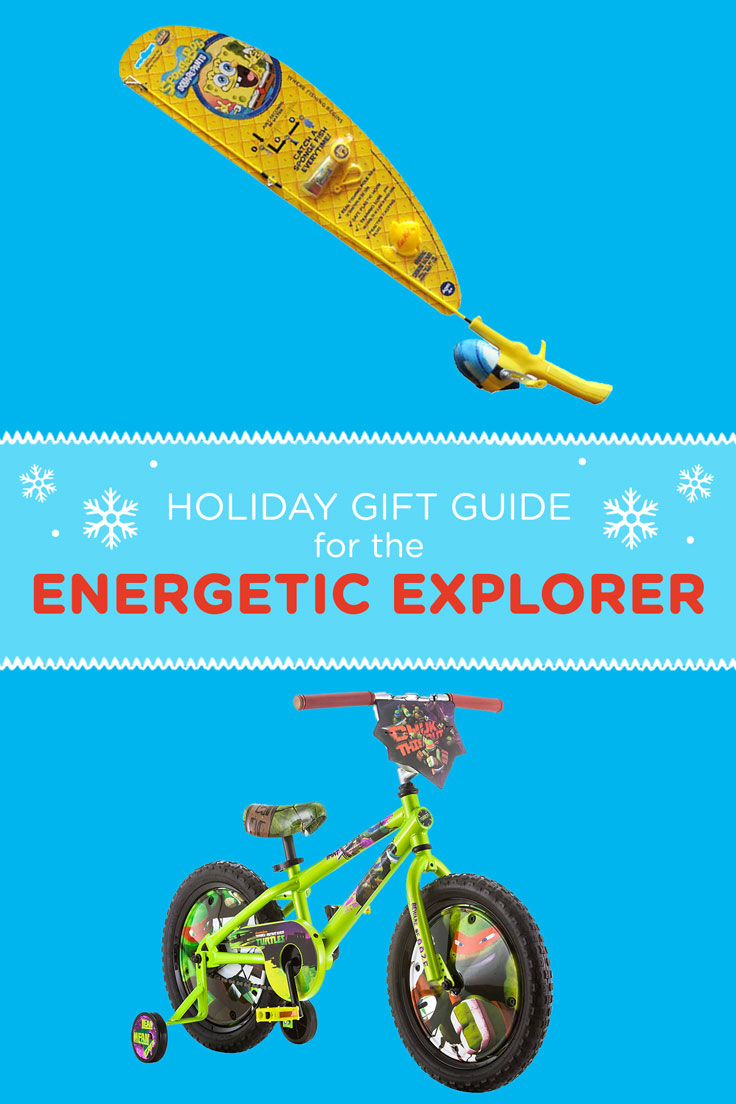 What do you give the Energetic Explorer? You know, the child who leaves no rock unturned and is always raring to go on an awesome, fun-filled outdoor adventure?
Check out our gift guide for your little adventurer:
16" TMNT Boys' Bike
Ride around the neighborhood in totally rad Turtle style.
TMNT Aluminum Folding Scooter
For ninjas who need to get to the scene quick!
TMNT Walkie Talkies
Explorers need to stay in touch when covering uncharted territory!
TMNT AT-3 with Leo Action Figure
All-terrain TMNT, for when the path less travelled is also the path less-paved.
SpongeBob Fishing Kit
Head outside and catch one every time with this fishing set.
TMNT Party Wagon
Ain't no party like a TMNT party…wagon!
TMNT Combat Gear, Donatello
Because they can't fight crime without gearing up and looking the part!
SpongeBob Adventure Kit
Take playtime to new heights with SpongeBob.

Shopping for other types of tykes? Check out our other gift guides below!
Holiday Gift Guide for the Curious Creator
Holiday Gift Guide for the Action Figure Aficionado
Holiday Gift Guide for the Family Fun Lover