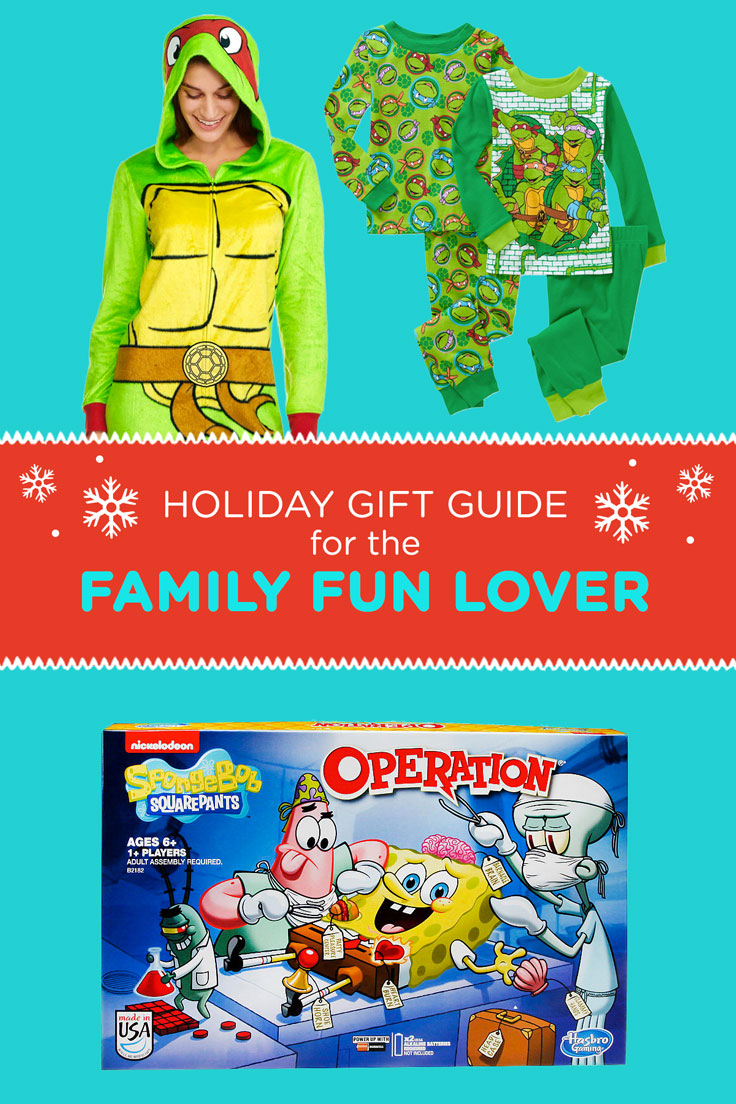 There's no better holiday activity than spending time snuggling with your little one by the fireplace. We came up with the best gift ideas that are not only fun, but also perfect for spending more quality time together!
Check out our gift guide below for our top suggestions for the Family Fun Lover:
TMNT Sleepwear for the Whole Family
Wake up on Christmas morning as a family of Turtles. Click here for the mens, womens, and kids.
Teenage Mutant Ninja Turtles DVD
Pop in this blockbuster hit and bring on the pizza!
The SpongeBob Movie: Sponge Out of Water DVD
Sit back, relax, and laugh your pants off together!
TMNT Deluxe Stationery & Art Set
Make turtle-ly awesome creations.
SpongeBob SquarePants Operation Board Game
This spongey spin on the classic game with have everyone giggling.
Dora and Friends Magical Charm Bracelet Adventure Game
¡Todos juntos! Together you can collect all the magical charms in Playa Verde.
TMNT Stocking
Bring the Turtles home for the holidays!
SpongeBob Stocking
A silly twist on a classic holiday home decor.
SpongeBob Space Men's Graphic Tee
Space + SpongeBob + cats = pure holiday gold.
TMNT Power Turtles Silk Touch Throw

The perfect companion to your family movie night.
Shopping for other types of tykes? Check out our other gift guides below!
Holiday Gift Guide for the Curious Creator
Holiday Gift Guide for the Energetic Explorer
Holiday Gift Guide for the Action Figure Aficionado