What You'll Need: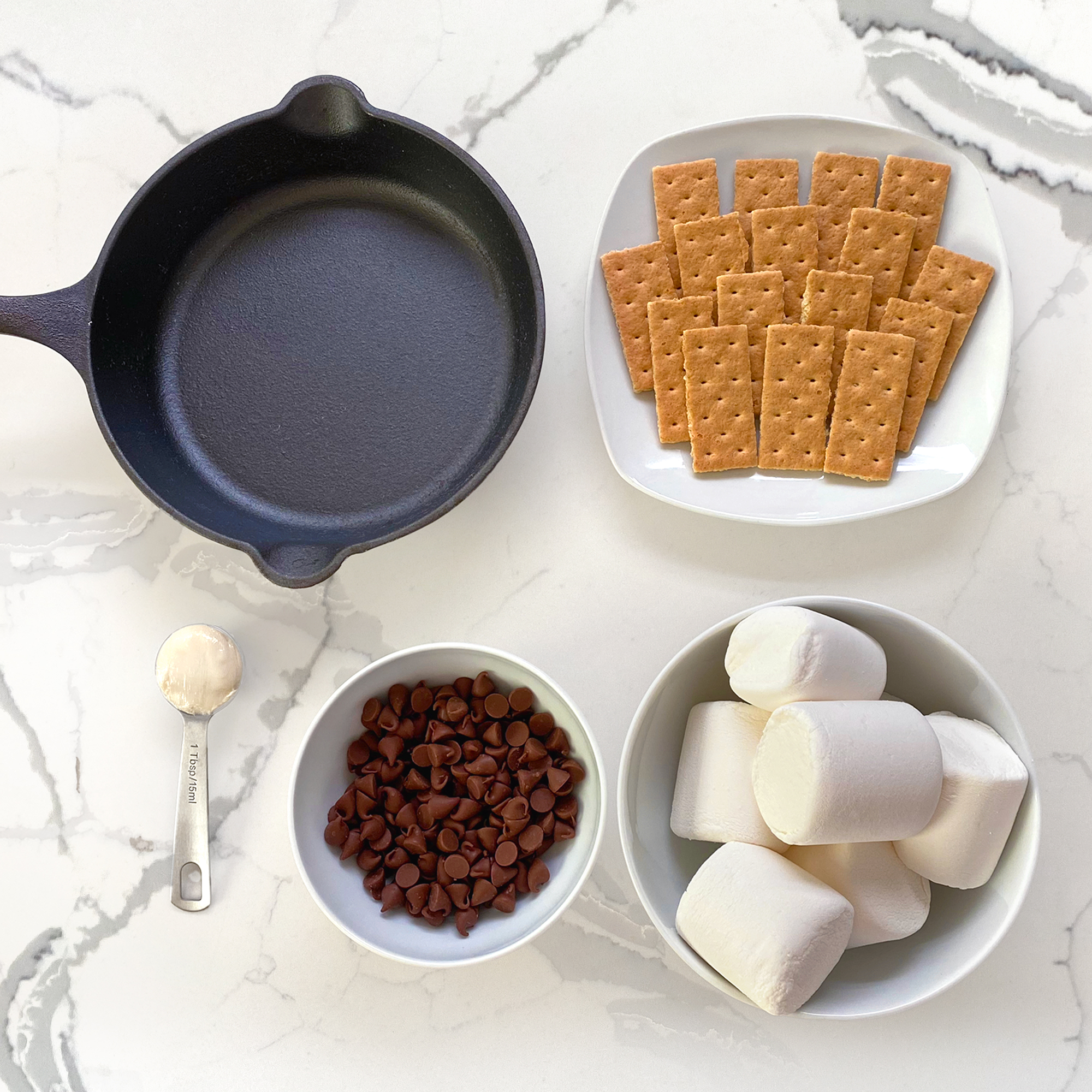 Graham crackers
6-8 marshmallows
1 ½ cups chocolate chips
2 tablespoons butter
8" cast iron skillet
How To Make: 
Step 1: Place the skillet in the oven and preheat to 450 degrees.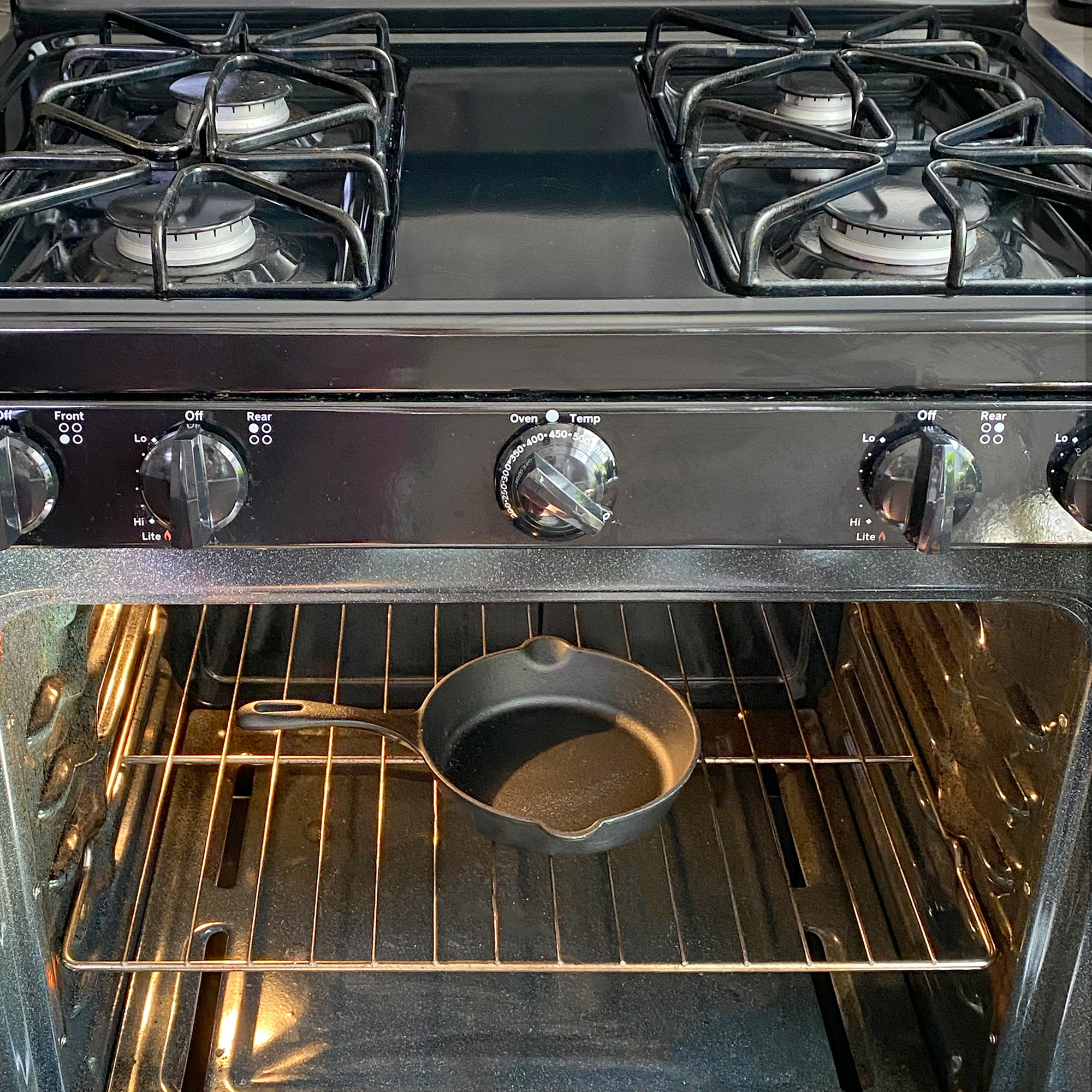 Step 2: Cut marshmallows in half.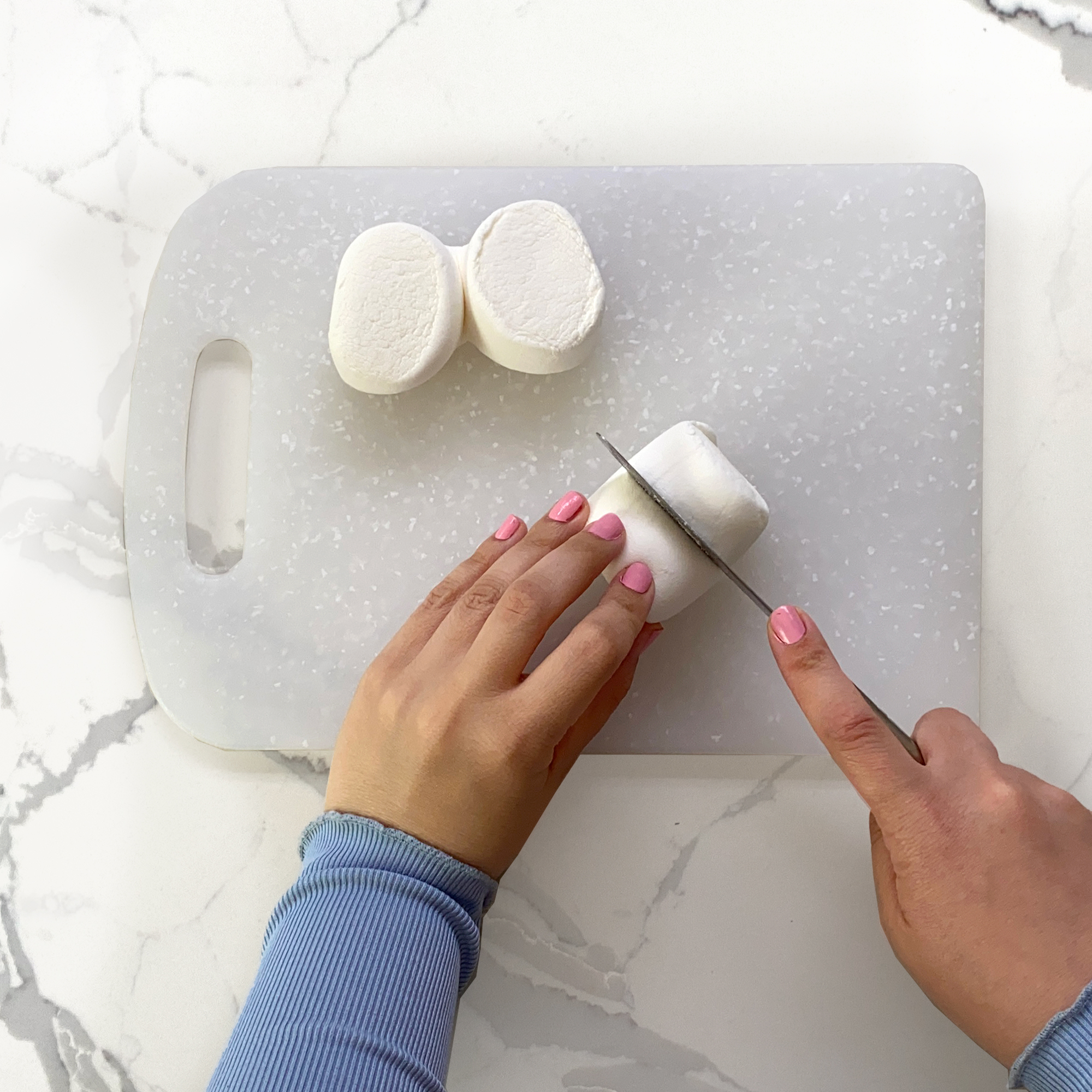 Step 3: Once the oven is preheated, take out the pan (careful, it's hot!) and coat the bottom with 1-2 tablespoons of butter.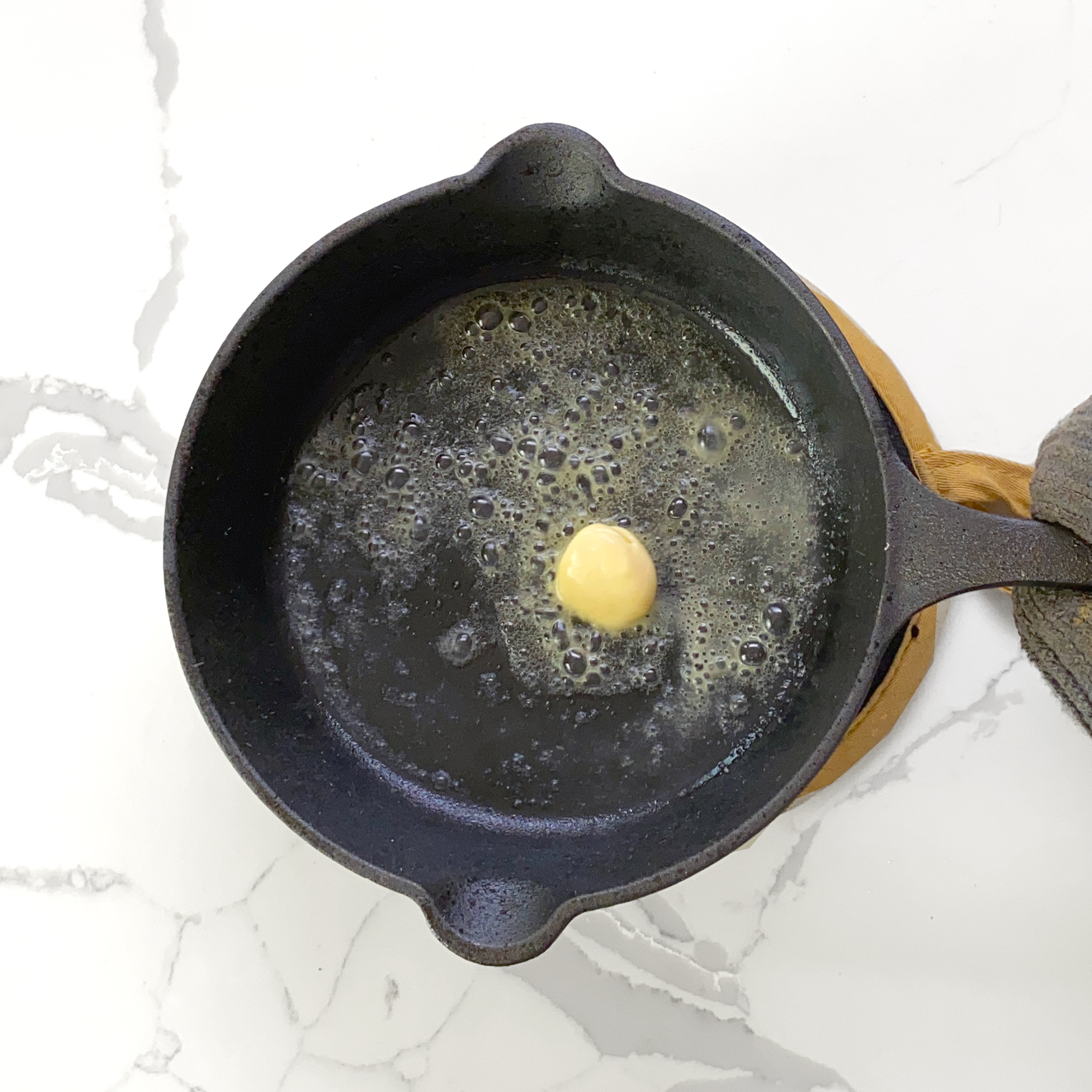 Step 4: Pour 1 ½ cups of chocolate chips to cover the bottom of the pan.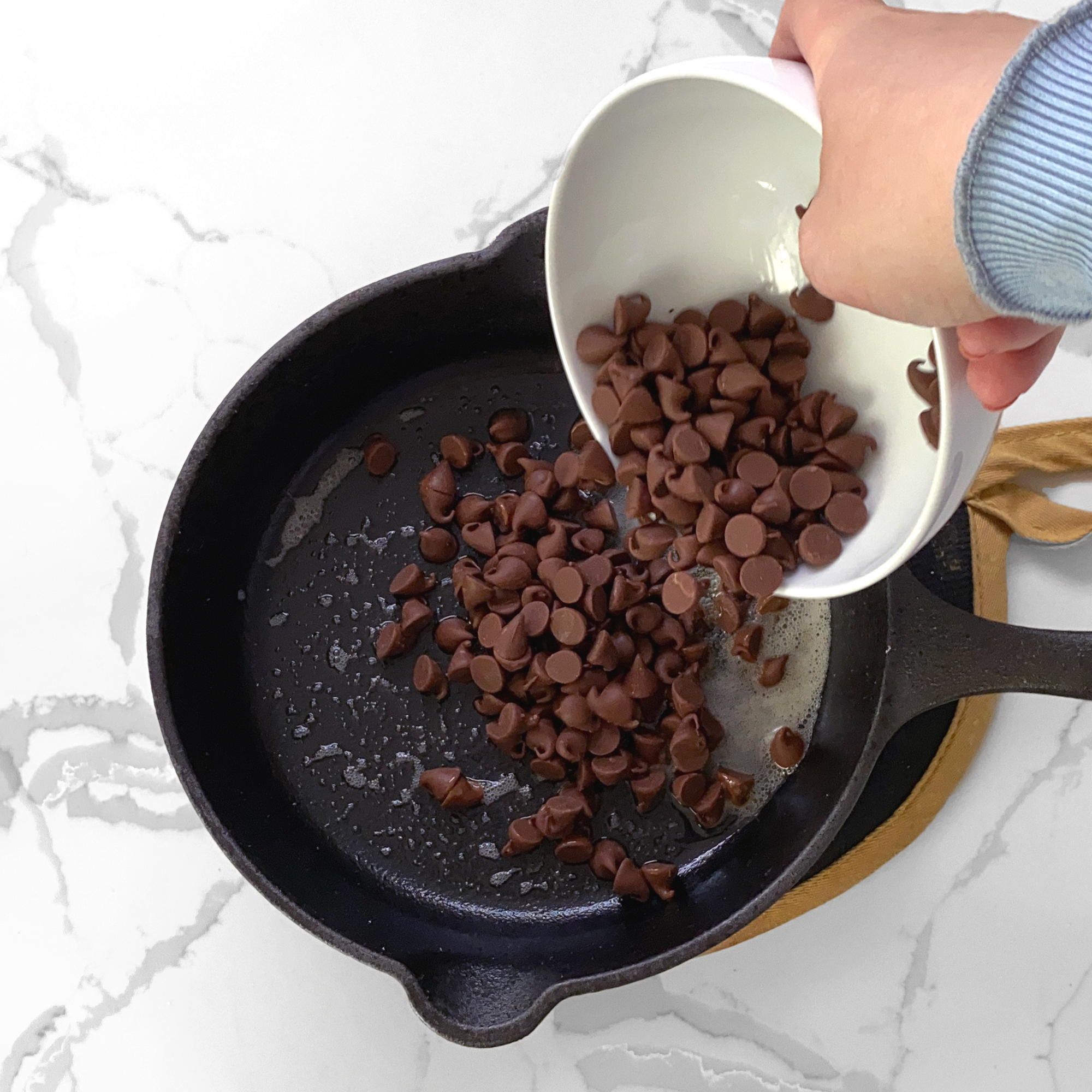 Step 5: Place as many marshmallows as you can fit in the pan!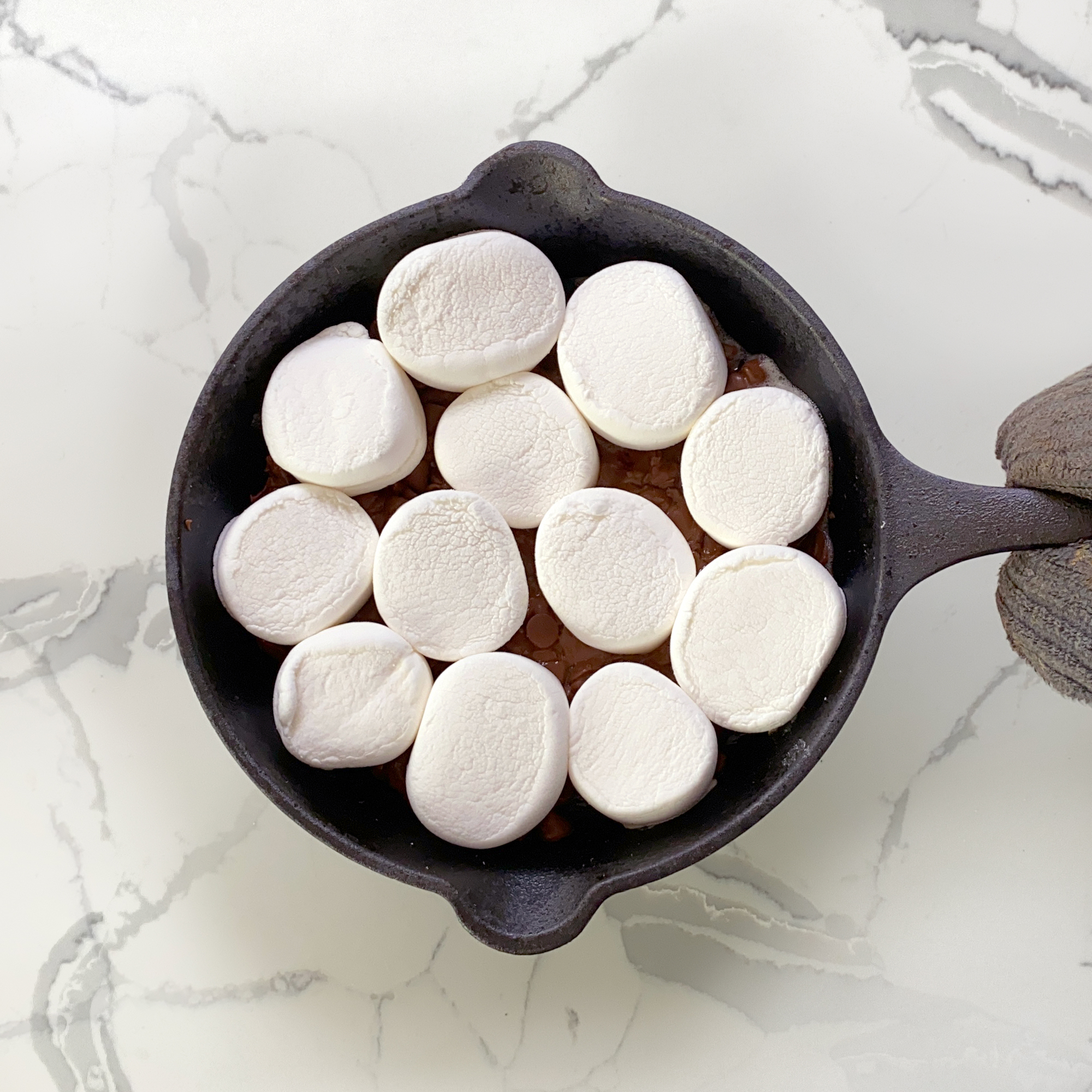 Step 6: Put the pan back in the oven and bake for 6-7 minutes, checking occasionally to make sure nothing's burning.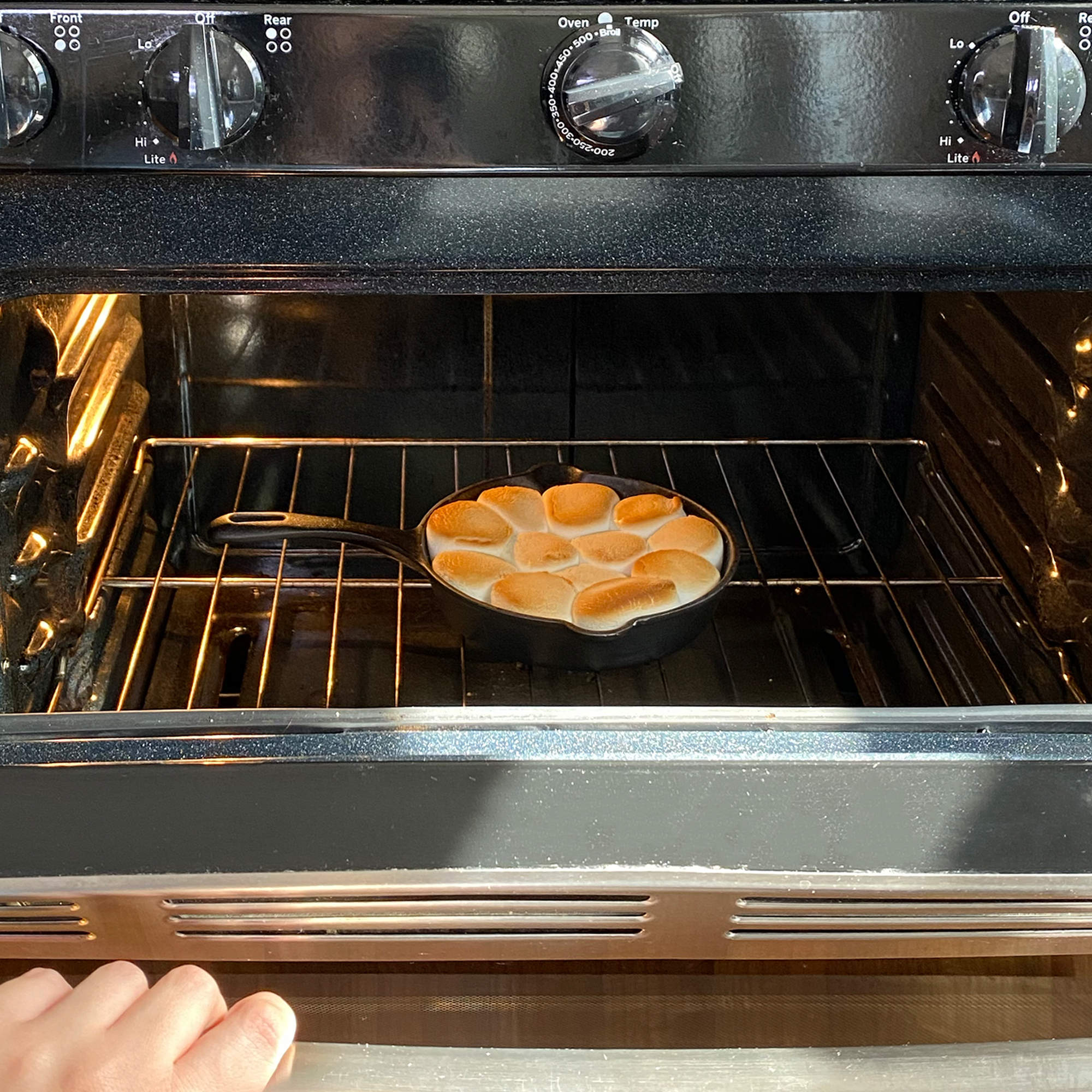 Step 7: You made the best s'more dip in Kamp Koral. Get your graham crackers and dig in, kamper!