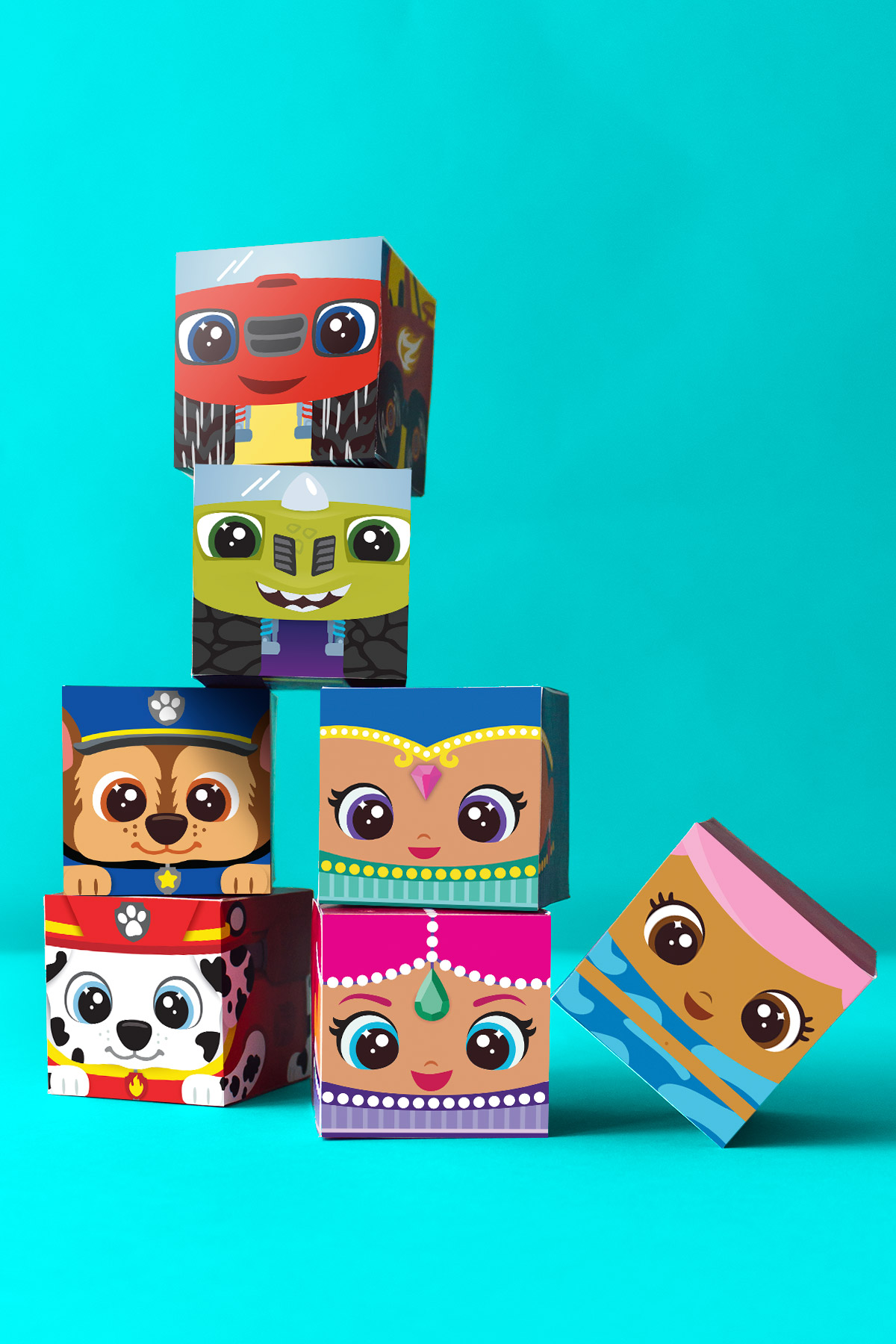 These printable Nick Jr. Block Party toys firmly support the notion that it's cute to be square. Print and construct your preschooler's favorite PAW Patrol, Blaze, Bubble Guppies, and Shimmer & Shine characters according to the directions on the printable. We'd be lying if we said they didn't make the most adorable party decorations and desk knick knacks as well!
How to Make
Step One: Before cutting out the block, lightly score where indicated on the printable.
Step Two: Once the block is cut out, score along the tabs and the 4 sides around the front.
Step Three: Bend at the score lines. Apply glue to the tabs and fold into a cube shape.
Check out the full Nick Jr. Block Party video on nickjr.com.
Make these block decorations for your little one's next birthday party and then to make the day even more special set up a personalized phone call from their favorite Nickelodeon character when you join the Nickelodeon Birthday Club. It's free and easy!