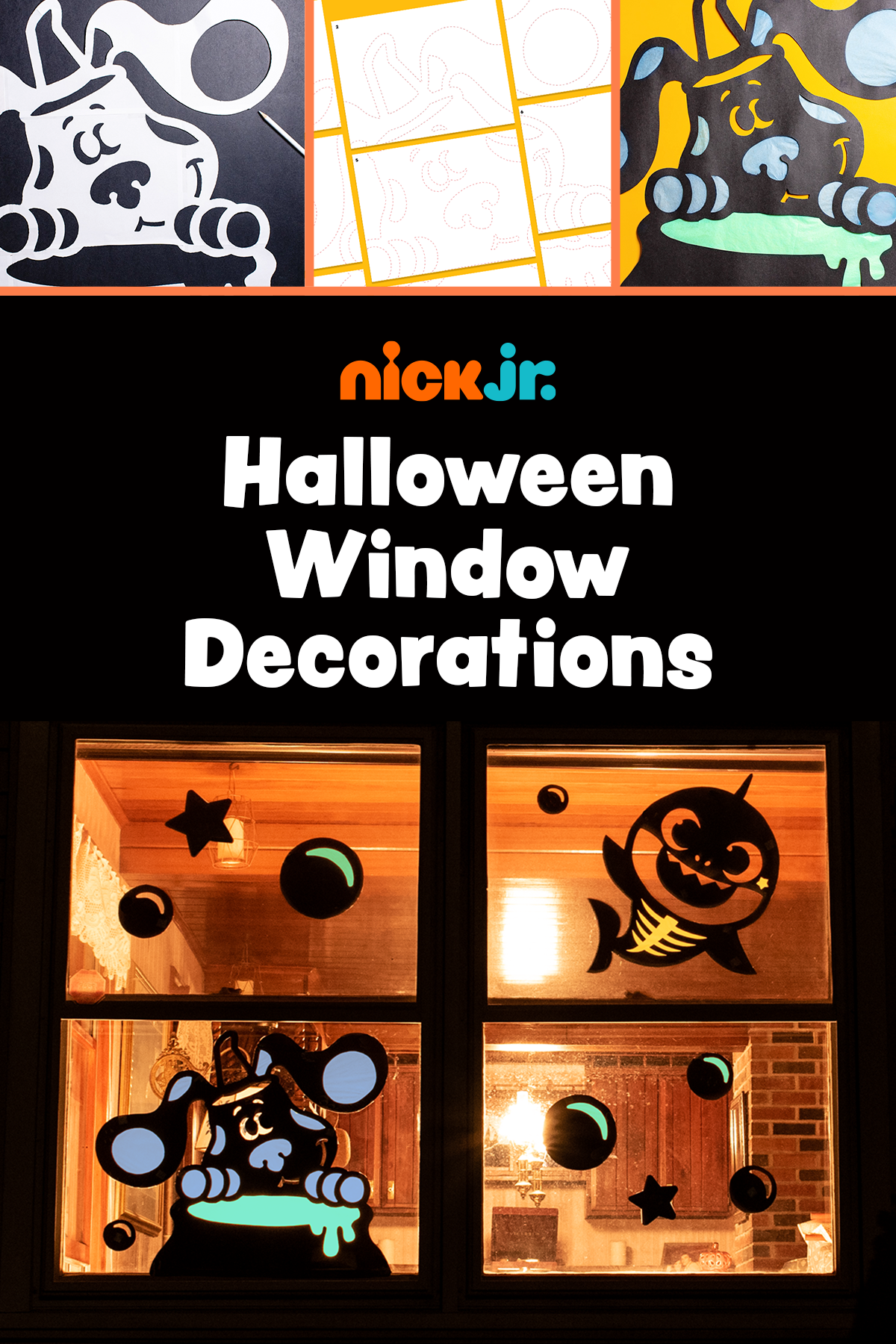 What goes bump in the night? Oh, it's just Peppa Pig and Baby Shark — they can't see with the lights off! Try these DIY window displays for shadowy fun with your favorite Nick Jr. friends. We see you: Blue! Peppa! Marshall! Baby Shark!
What You'll Need
Black poster board

Colorful tissue paper

Scissors

Pencil

Tape

Printable Stencil (print below)
How to Create:
Step 1: Print out the stencil.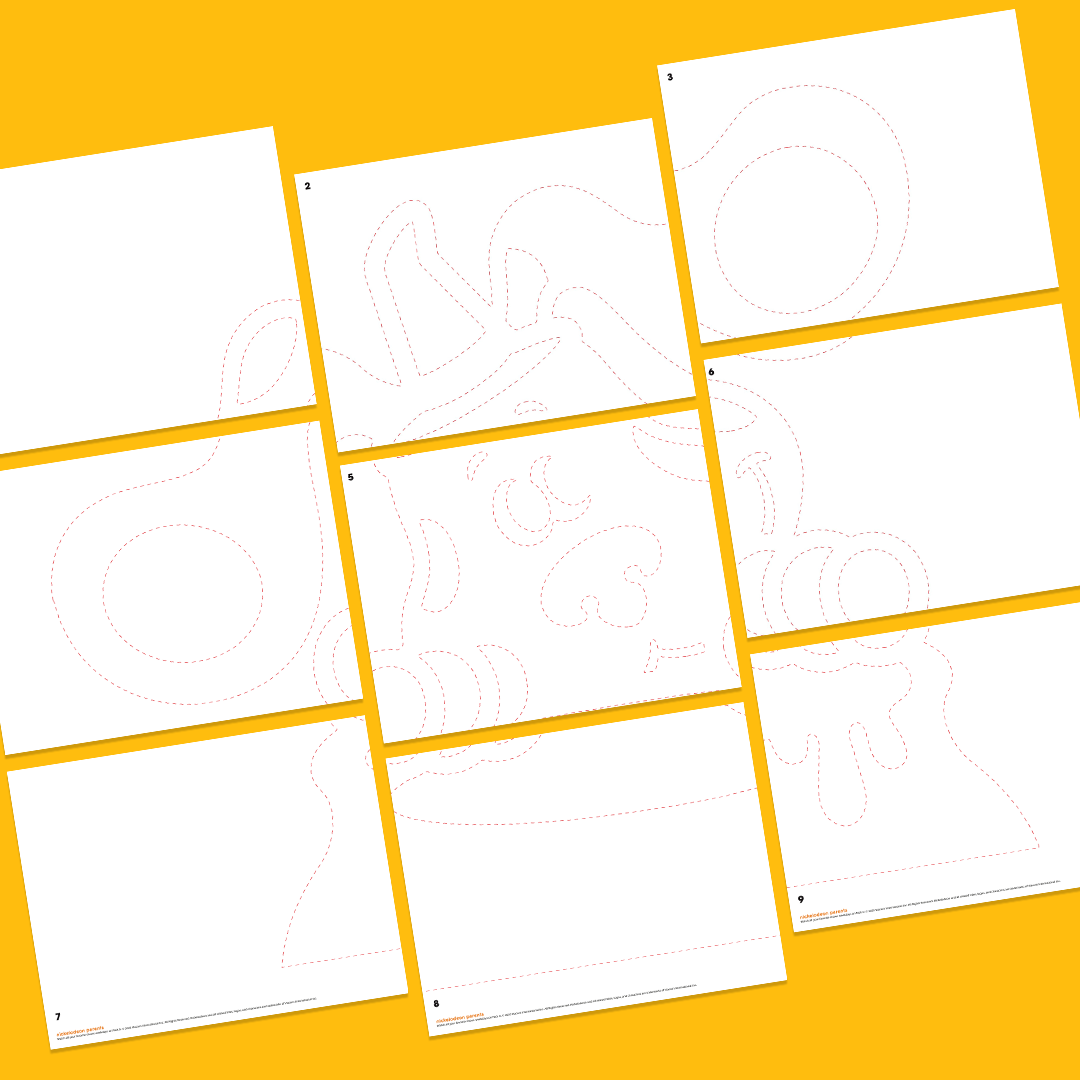 Step 2: Tape the 8.5×11" printable together to make the large window decoration.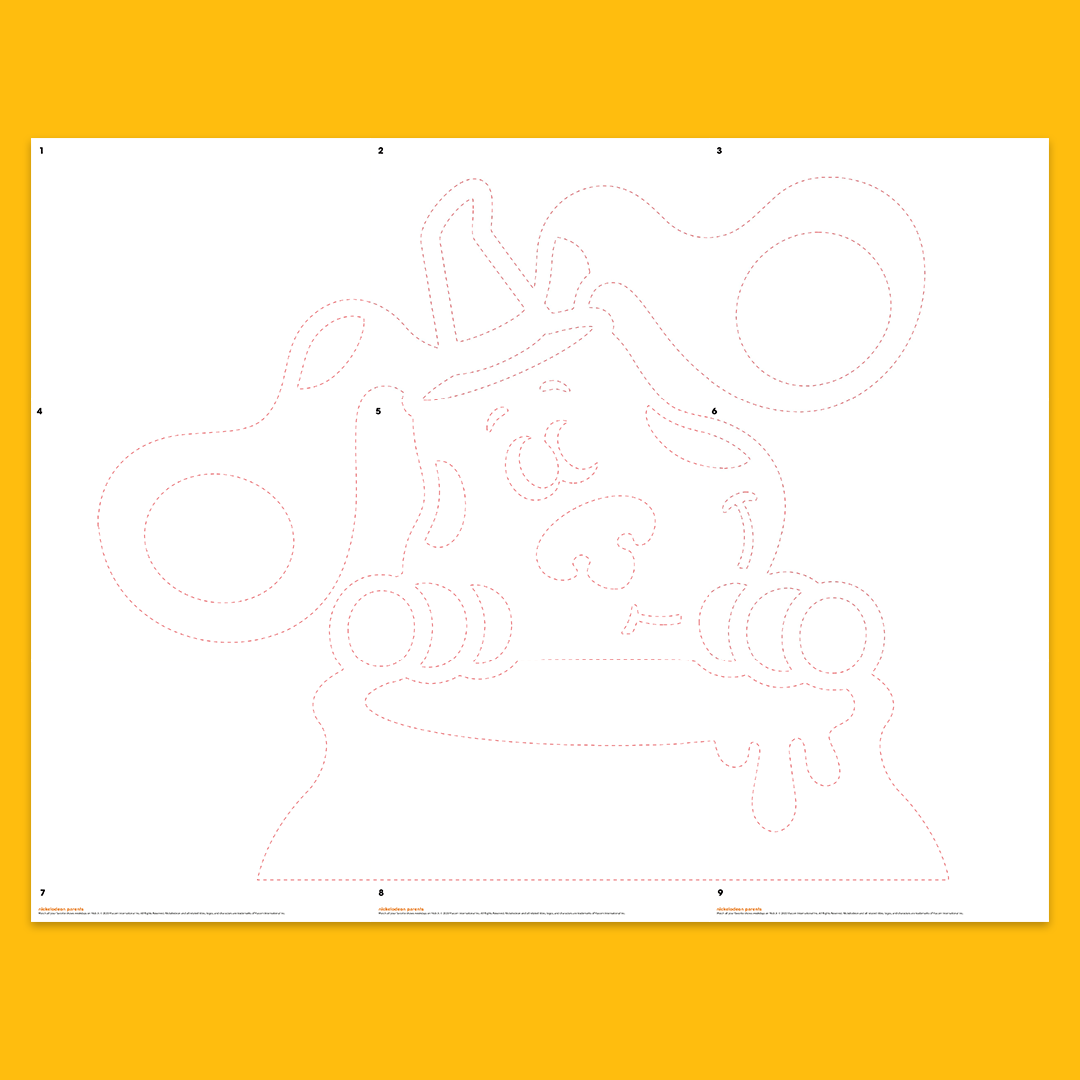 Step 3: Cut out pieces to make the finished template.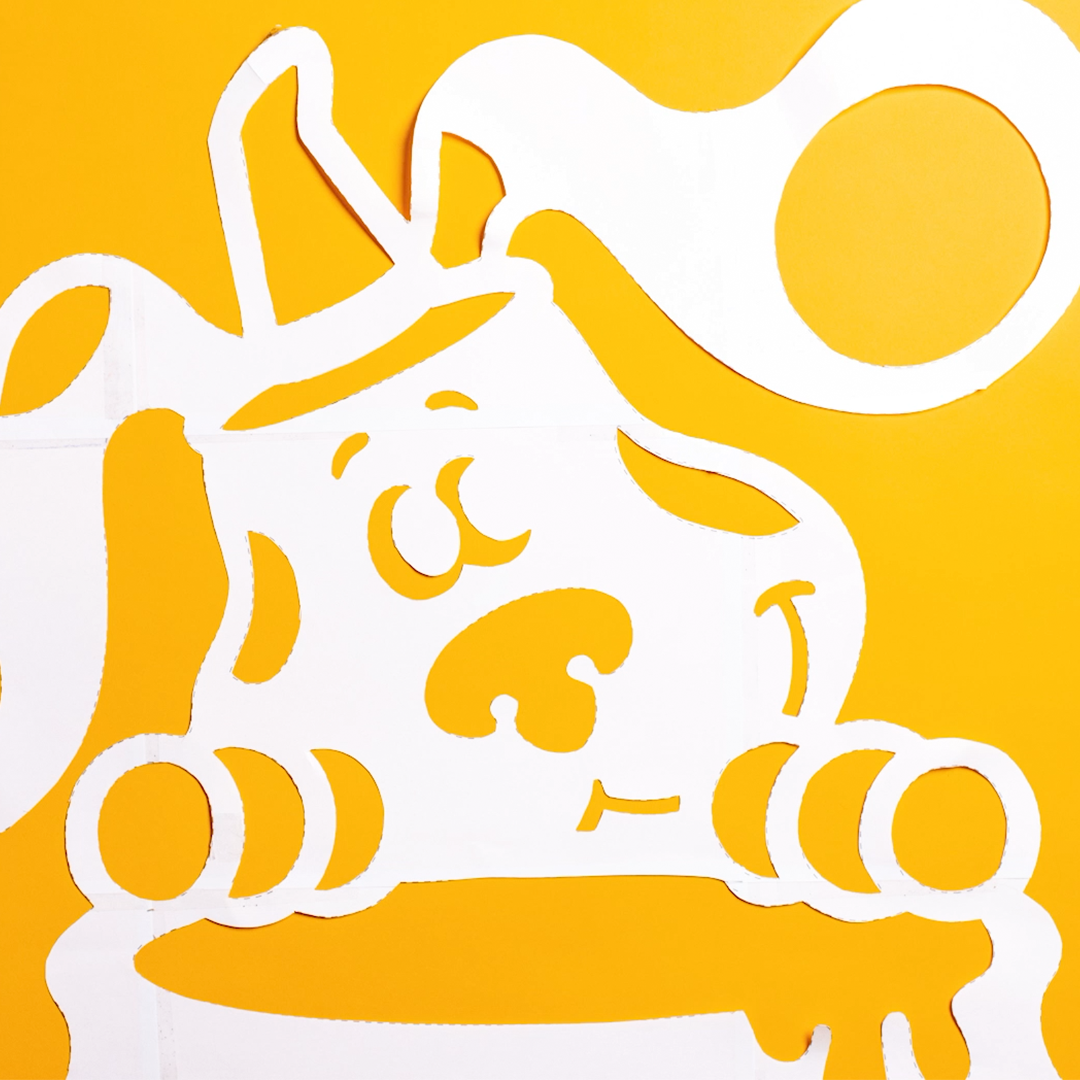 Step 4: Place template on the black sheet and tape down. Trace/outline the stencil onto the black sheet.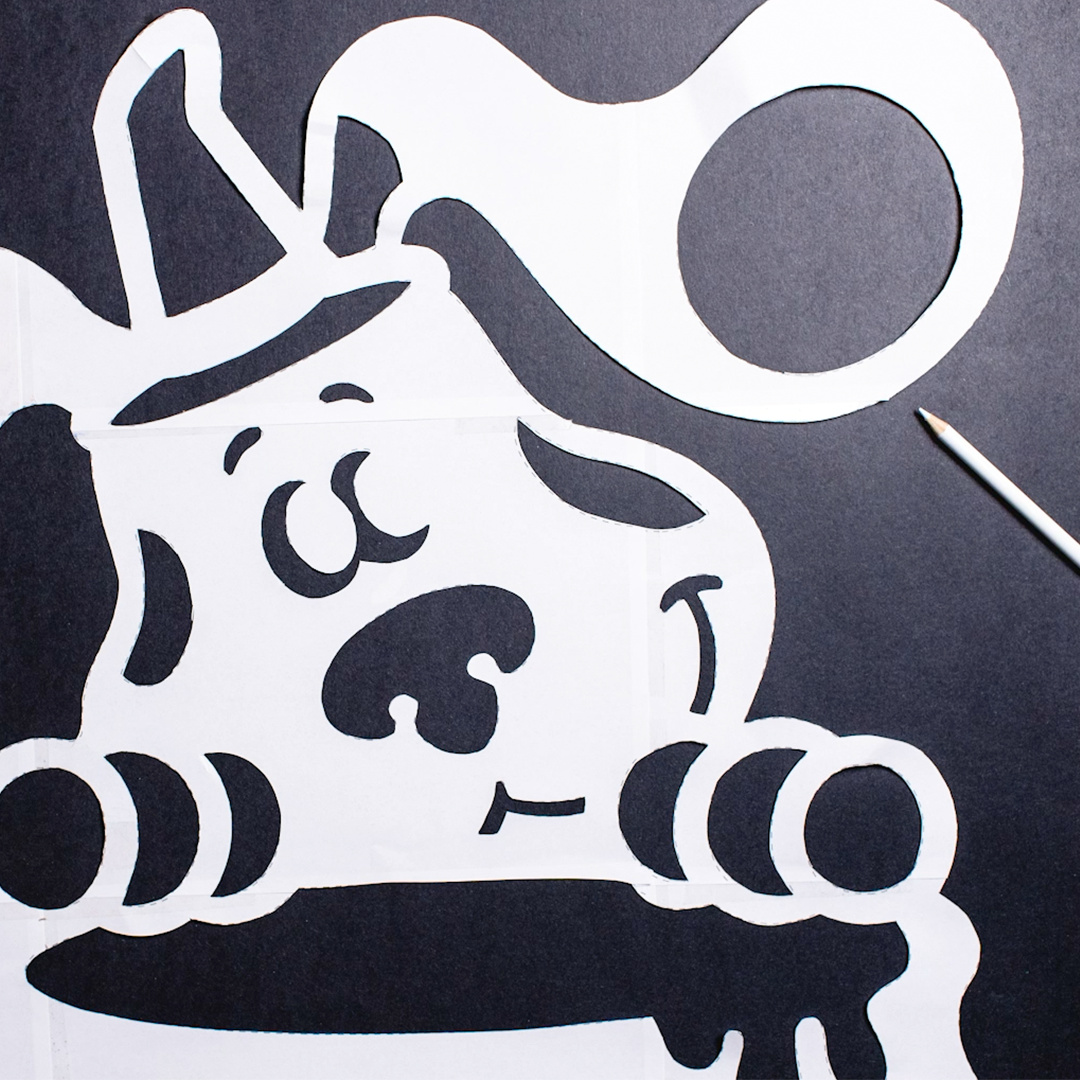 Step 5: Cut out the traced entire stencil from the black sheet.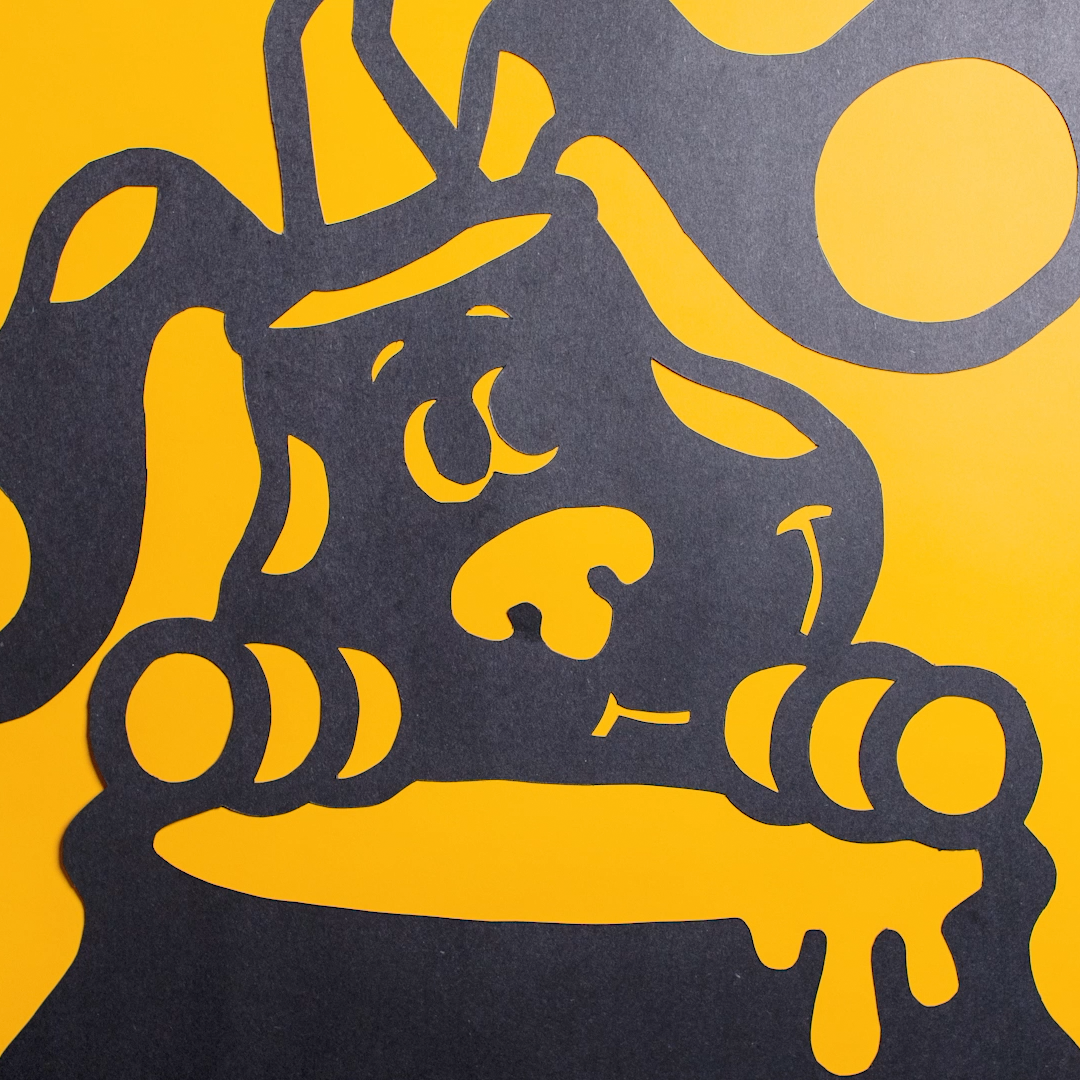 Step 6: Add tissue paper to the backside before taping the decorations to your window for fun touch!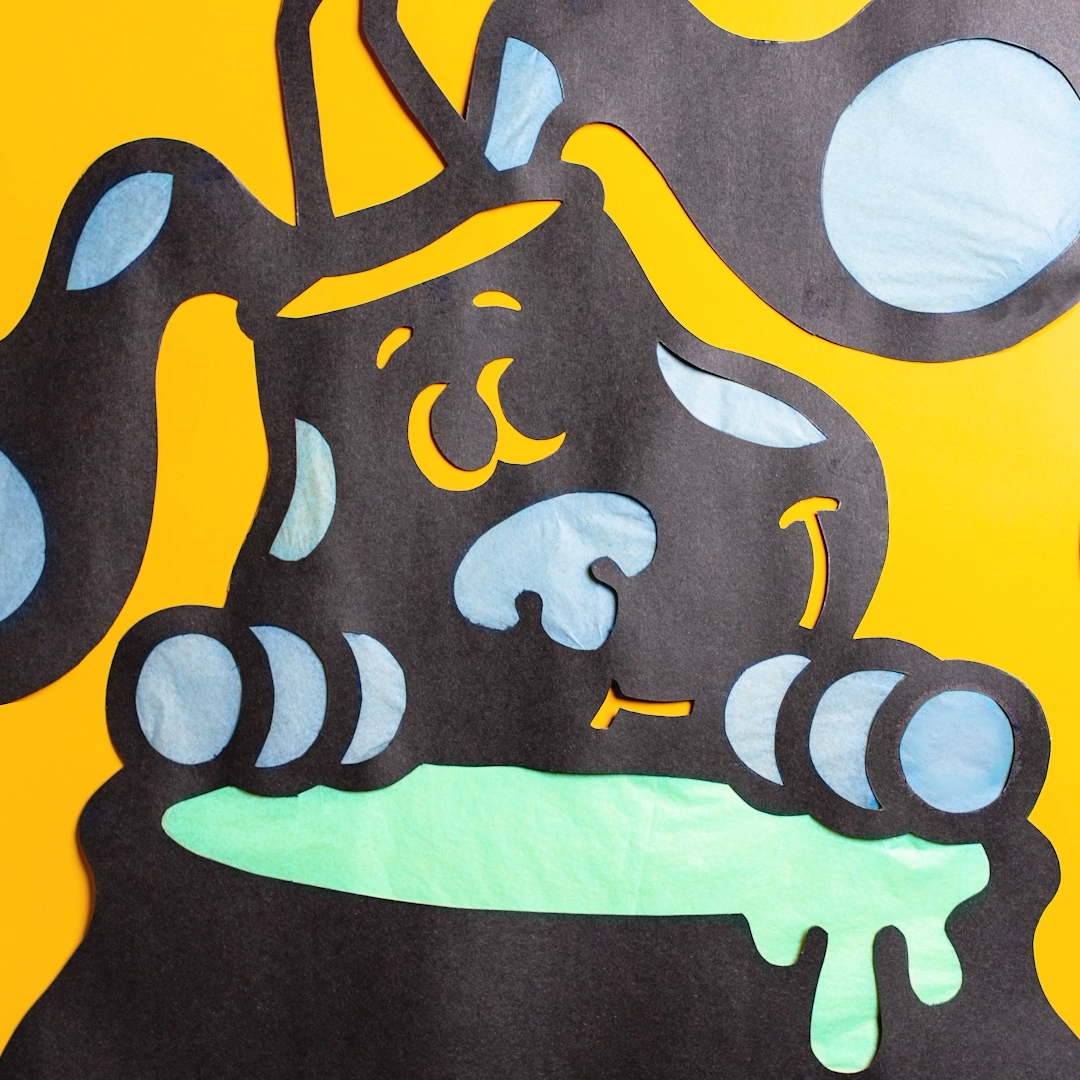 Step 7: Follow steps 1-6 for all the Nick Jr. characters in the template to Nick-ify your windows!