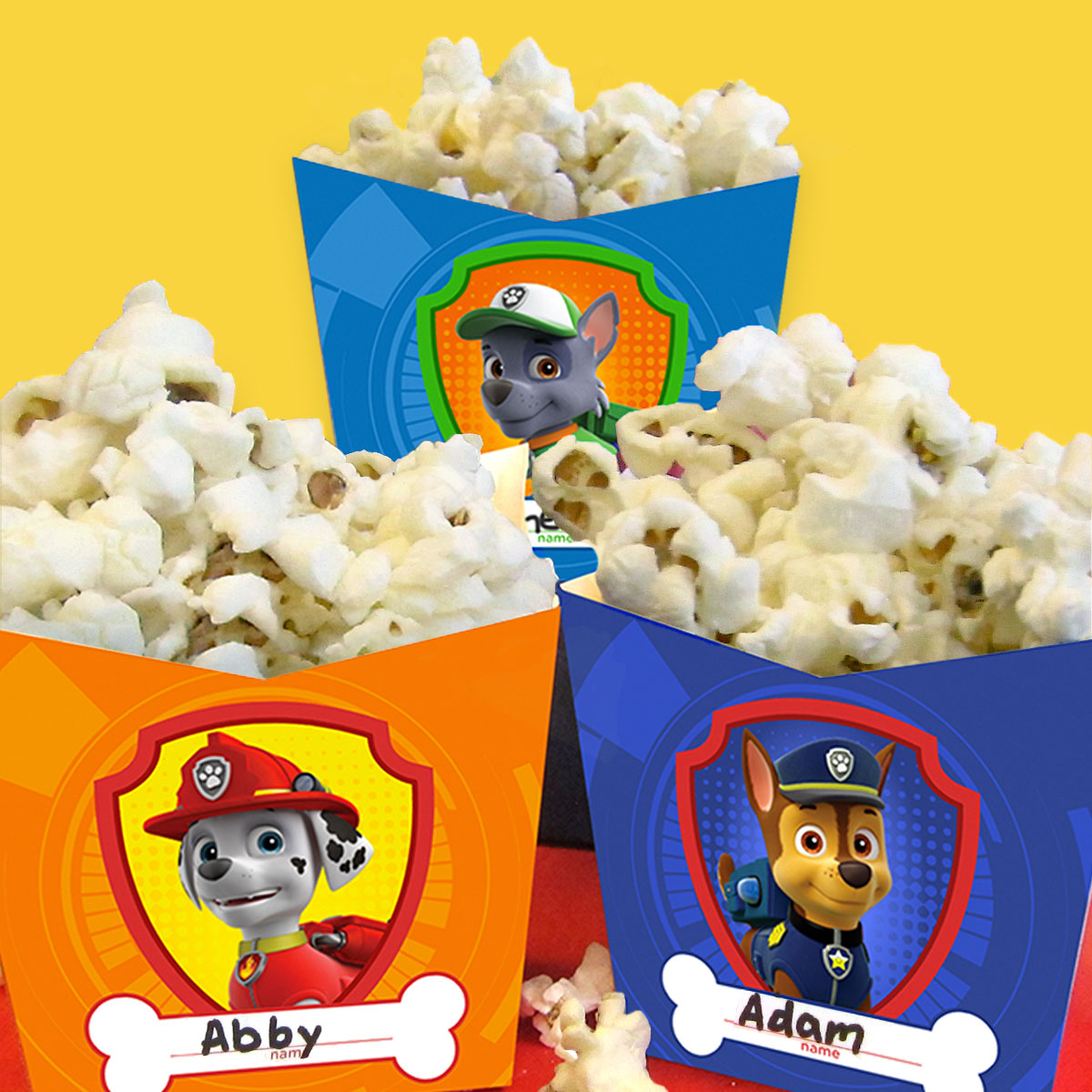 Is you're little one watching a movie? Complete the viewing experience with some good old-fashioned pupcorn! Print these templates out on card stock or heavy weight paper and assemble to create cool pup-themed containers.
(Difficulty Level: Easy)
What You'll Need
Popcorn Holder Template
Scissors
Glue
Treats
How to Make
Step 1: Print the templates out on cardstock paper and cut out the pupcorn holder.
Step 2: Fold along the solid lines until the pupcorn holder shape is formed (see image as a guide). Once folded apply glue to the tabs to hold the shape in place.
Step 3: Allow time for the pupcorn holder to dry before filling with popcorn or a treat of your choice!
Make your child's birthday even more pup-tastic by setting up a personalized phone call from Skye and Marshall themselves (or one of 10 additional characters) when you join the Nickelodeon Birthday Club. It's free and easy!