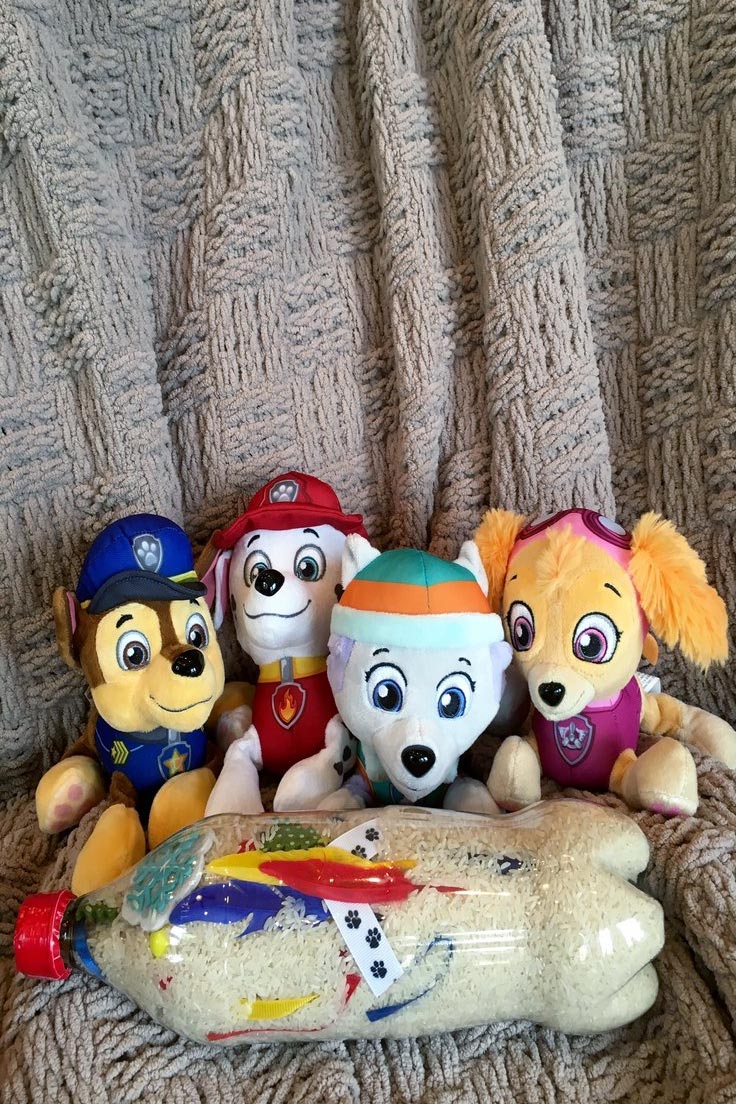 Kids will love to give this bottle a shake, then go on a search and rescue mission for all the items on the matching list you create.
(Difficulty Level: Easy)
What You'll Need
Empty bottle
Funnel
Dry rice
Mini items, toys, etc.
Mini roll of duct tape
How to Make
Step One: Make a list of all the items you decide to use inside your bottle search game. Make sure each item fits through the top before you add it to your list.
Step Two: Place a funnel atop a clean bottle and slowly pour in some rice, then stop and place some of the items into the bottle. Keep repeating this step until you have all of the items in the bottle and top of with rice, leaving a small empty space at the top to allow room for shaking up the contents later.
Step Three: Screw the cap back on the bottle to seal up the contents. For extra security, wrap the entire top with duct tape to avoid any spills.
Step Four: Shake up the bottle and have your child find all items within the bottle by using your list as a guide. Get descriptive with your list by also adding the colors of each item to your guide list.