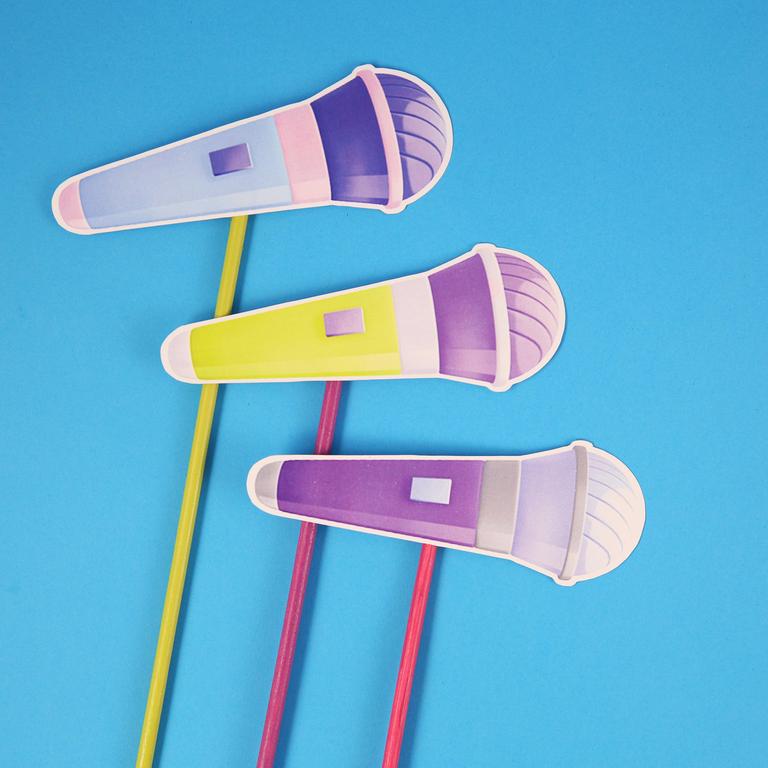 Everyone knows Sunny never says never to singing a catchy tune! Next time your kid bursts into song, be prepared with this super simple DIY microphone. All you have to do is print the link below, cut it out, and attach it to a wooden dowel or even an old pencil. To add extra style, paint the handle with bright green, magenta, or purple paint to match Sunny and her friends!
Party Tip: Make a bunch of these trendy mics to accent a Sunny Day themed photo booth at your kid's next birthday party!
Watch more Nick Jr.! View the TV schedule here.