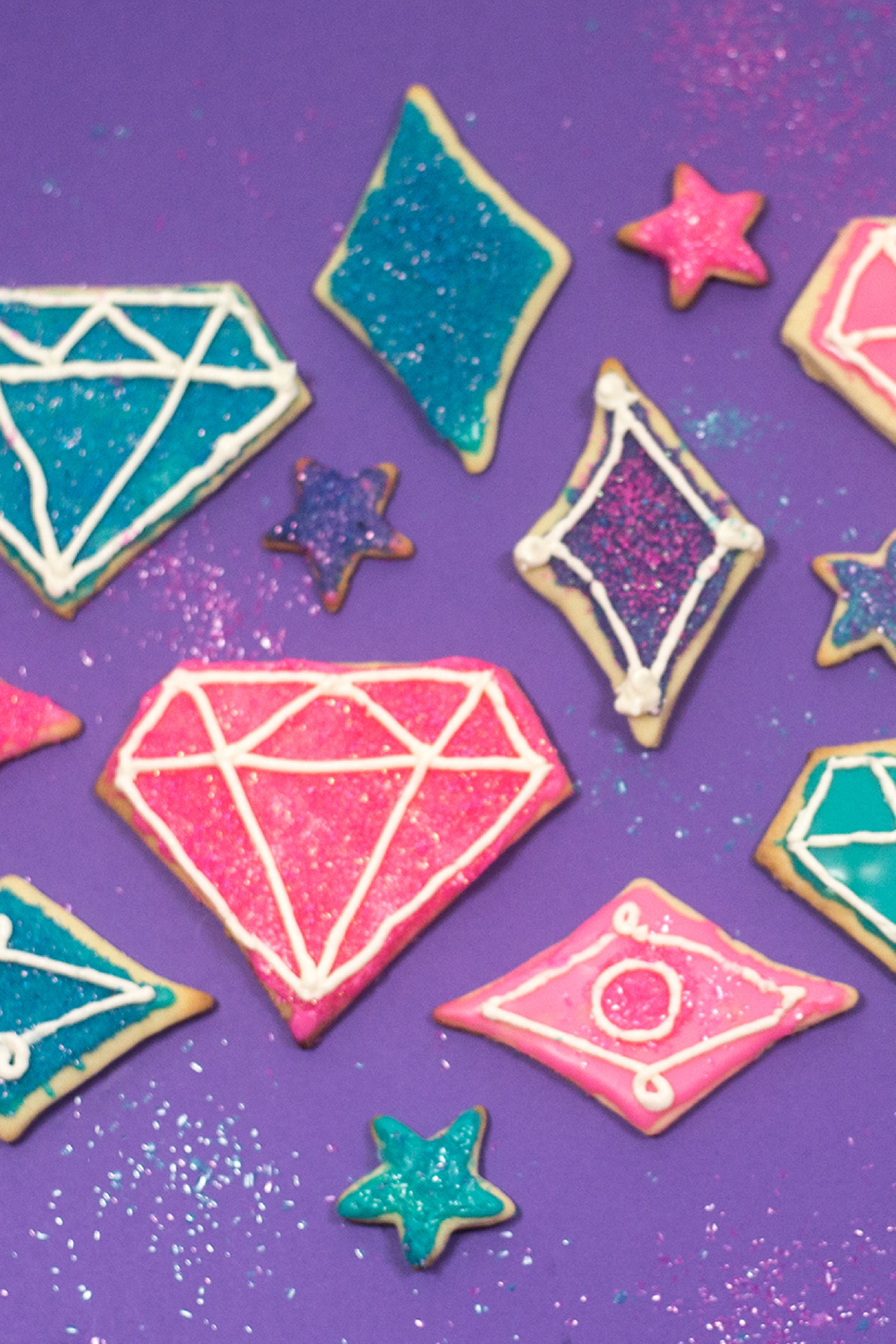 Here's a special make-together treat to enjoy while watching your little genie's favorite episodes of Shimmer and Shine: cookies to look just like the magical gems of Zahramay Falls!
(Difficulty Level: Medium)
What You'll Need
Sugar roll cookie dough
Flour
Gem templates (print below!)
Cookie cutters
Icing pen
White buttercream frosting
Pink and blue royal icing
Pink and blue sanding sugar
Pink and blue edible glitter
Clean paintbrush
Rolling pin
How to Make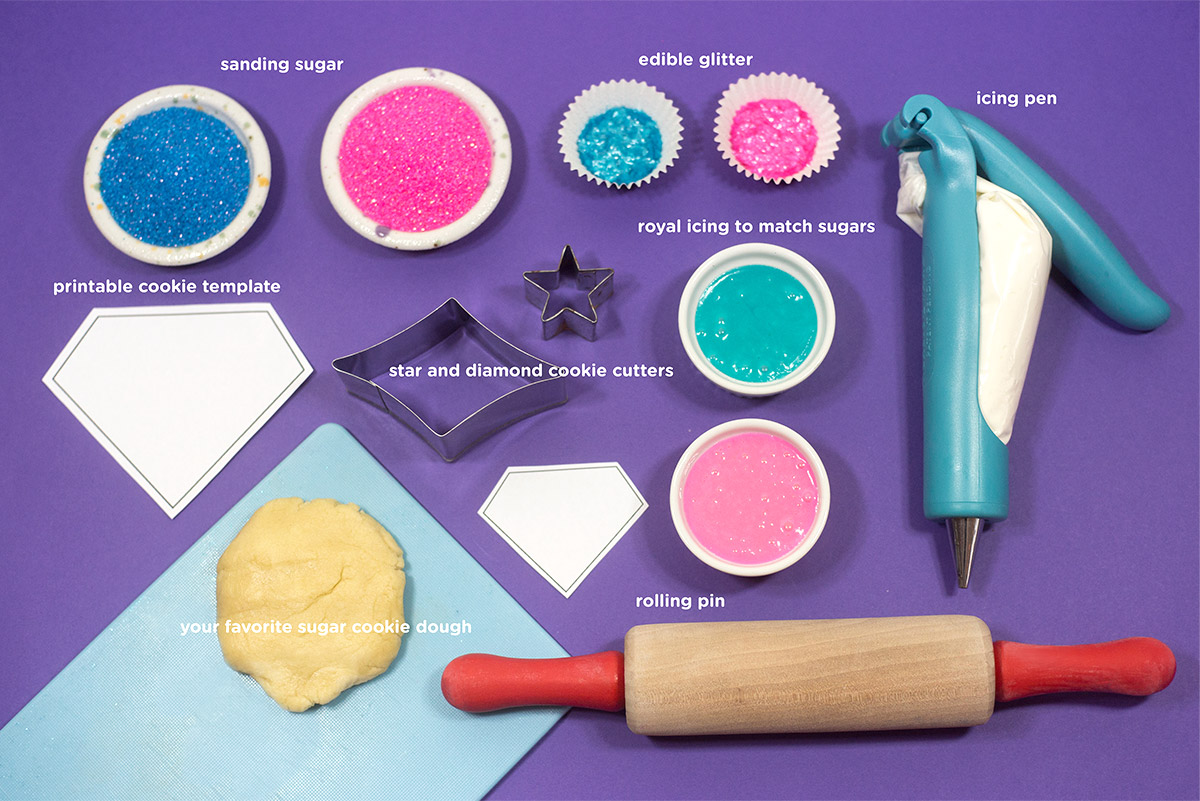 Step One: Print and cut the template for the jewel cookies.
Step Two: Preheat the oven according to the baking directions for your sugar cookie dough package.

Step Three: Sprinkle the counter with flour and roll out your dough. Dip cookie cutters in flour and cut geometric shapes out of the dough. For special gem-shaped cookies, use  the printable template as a cutting guide by placing it over dough and cutting around it with a sharp knife (parents should do this step!).
Step Four: Bake according to directions on the package. Allow to cool completely.

Step Five: Once cool, apply a coat of royal icing. Before icing sets, sprinkle gently with edible glitter or generously with sanding sugar.
Step Six: Here's the fun part for your little one: Experiment with color mixing by using pink sanding sugar over blue royal icing and vice versa. Once base coat is set, pipe buttercream frosting gem details on with icing pens! Use the photos for reference, or get creative on your own.
Boom Zahramay! Enjoy while watching the season premiere of Shimmer and Shine!
Make these cookies for your child's next birthday and then to make the day even more genie-rific set up a personalized phone call from Shimmer and Shine themselves (or one of 10 additional characters) when you join the Nickelodeon Birthday Club. It's free and easy!