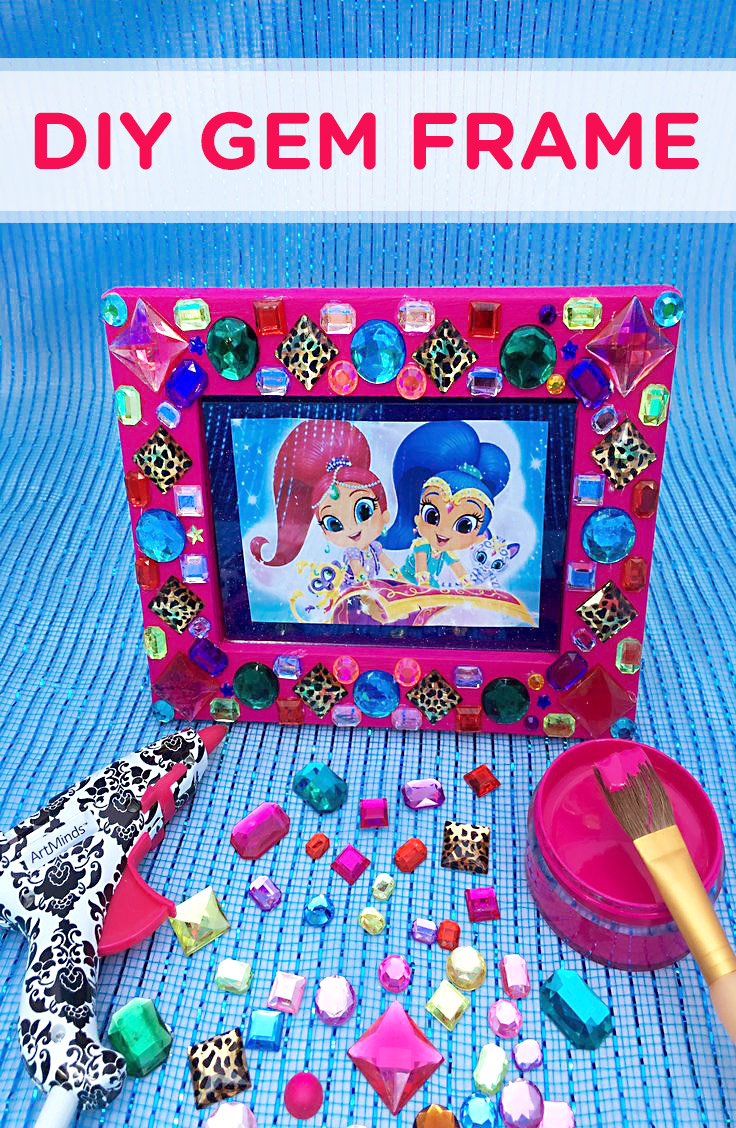 Gems play a very important role in season two of Shimmer and Shine. How special it will be for your child to create their very own one-of-a-kind, DIY gem frame? Make it together as a team and fill it with their favorite friend from Shimmer and Shine or an adorable portrait or selfie!
(Difficulty Level: Medium)
What You'll Need
New or old photo frame
Paint and brush
Mixed bag of gems
Hot glue gun and glue sticks
How to Make
Step One: Use a paint brush to paint the flat surface of the front of the photo frame. Allow a couple of hours to dry.
Step Two: Place the gems on the dry painted surface of the photo frame in the pattern of your choice. Kids can design as they please!
Step Three: Now is the time for mom or dad's help. Plug in the hot glue gun and put a small amount of glue under each gem until all the gems are securely glued to the frame.
Step Four: Allow to dry and fill with the photo of your choice!