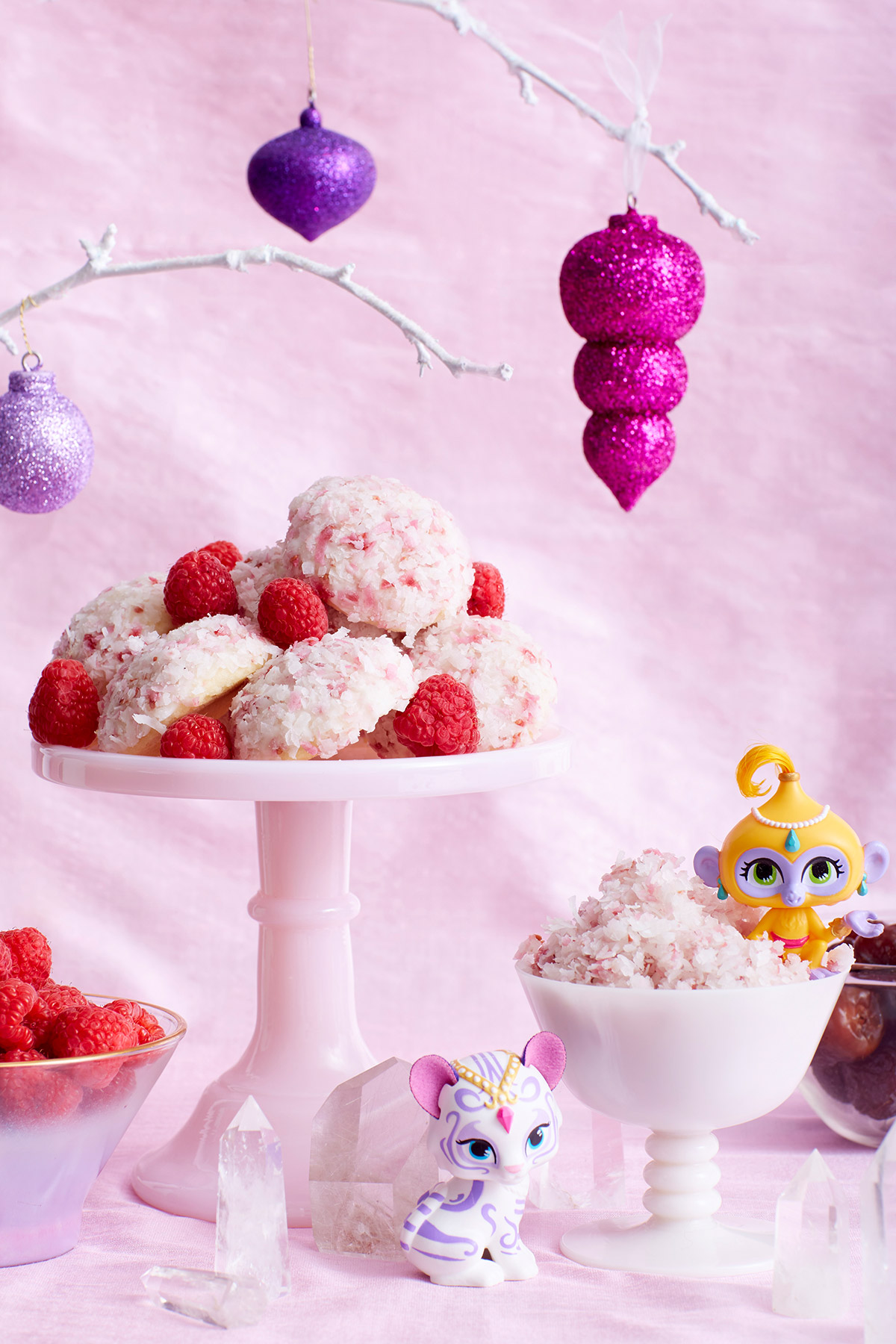 Add some wintry sparkle to your holiday spread with these scrumptiously sweet coconut snowball cookies. Boom Zahramay, Happy Holiday!
What You'll Need
For the cookie:
3 eggs
4 teaspoons baking powder
2 teaspoons anise extract
3/4 cup sugar
4 cups all-purpose flour
3/4 cup vegetable oil
1/2 cup milk
For the sparkle:
Your favorite frosting, homemade or store-bought
Coconut flakes
Raspberry juice
How to make:
Step One: Preheat the oven to 350 degrees. Line the cookie sheets with parchment paper.
Step Two: In a large bowl, beat together the eggs, sugar, extract and baking powder. Add the vegetable oil and milk, then the flour, until well combined. Chill the dough for 20 minutes.
Step Three: Place the dough on the baking sheet and bake for 10-12 minutes, or until bottoms of the cookies are a light golden brown.
Step Four: Remove from the oven and let cool.
Step Five: While the cookies cool, dye the coconut flakes with raspberry juice instead of using food coloring.
Step Six: Coat the cookies with your favorite frosting and sprinkle on the coconut flakes.
Watch more Nick Jr.! View the TV schedule here.