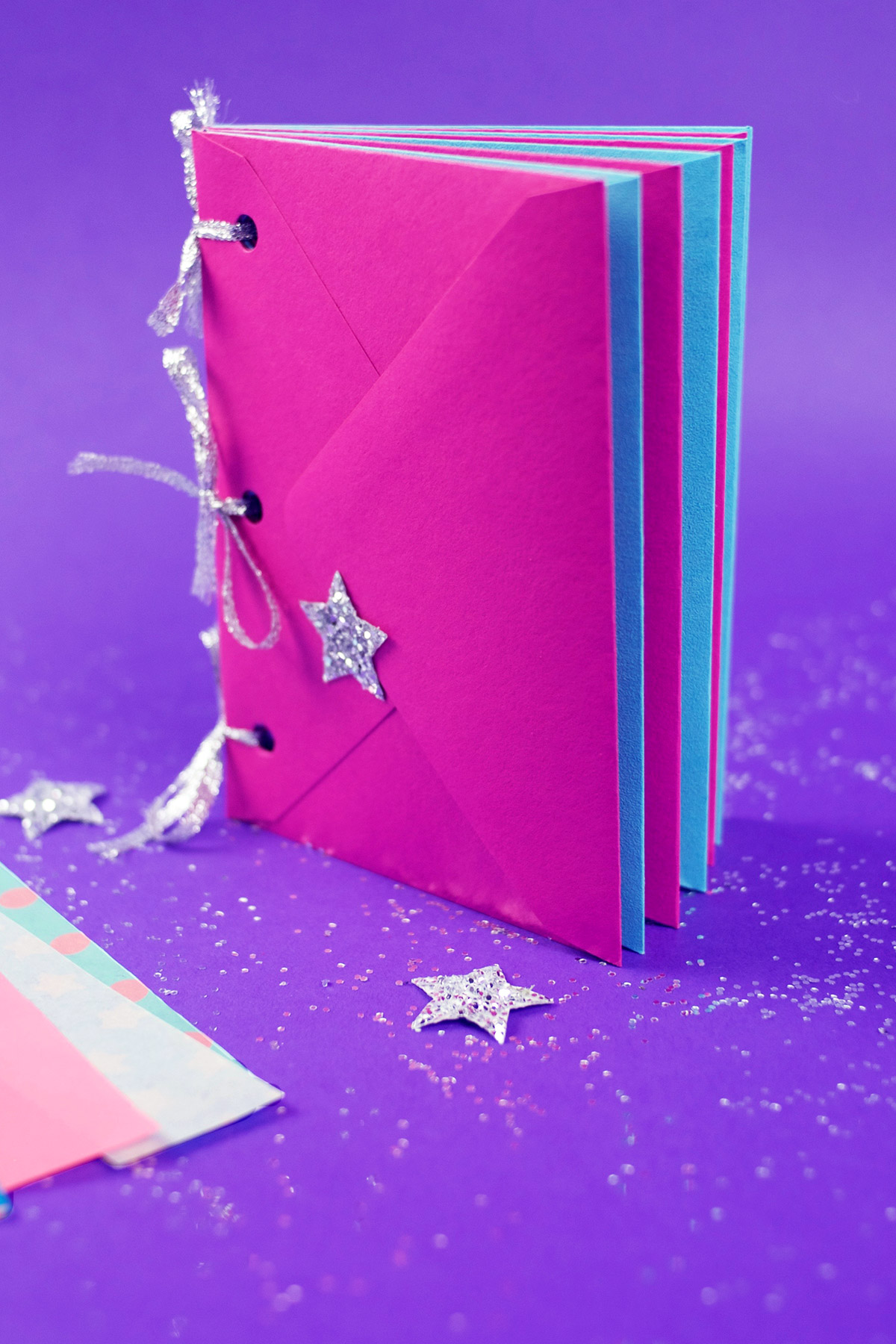 Looking for a shimmery, shiny activity to do with the kids on a rainy day, or even at a genie birthday party? Make this easy journal craft to store children's wishes! And when they've filled it with their wildest dreams, you can add envelopes to expand the journal using our clever, flexible binding method.
(Difficulty Level: Medium)
What You'll Need
4 Pink envelopes
4 Blue envelopes
Several sheets of origami paper
1 Sheet of glitter sticker stock paper
1 Yard of silver ribbon
Scissors
Star paper punch
How to Make

Step One: Stack a few envelopes at a time and punch three, evenly-spaced holes along the bottom edge, opposite the flaps. Repeat until all envelopes have aligned holes punched.

Step Two: Arrange envelopes for binding by alternating between pink and blue envelopes. Cut three even lengths of silver ribbon and tie envelopes together through each hole.

Step Three: Cut star stickers from glitter paper. Slice origami paper into thin strips for recording wishes.
Step Four: Store wish strips and stickers in last envelope.

Step Five: Record your child's wishes and seal them into the envelopes with the star stickers. Boom Zahramay!