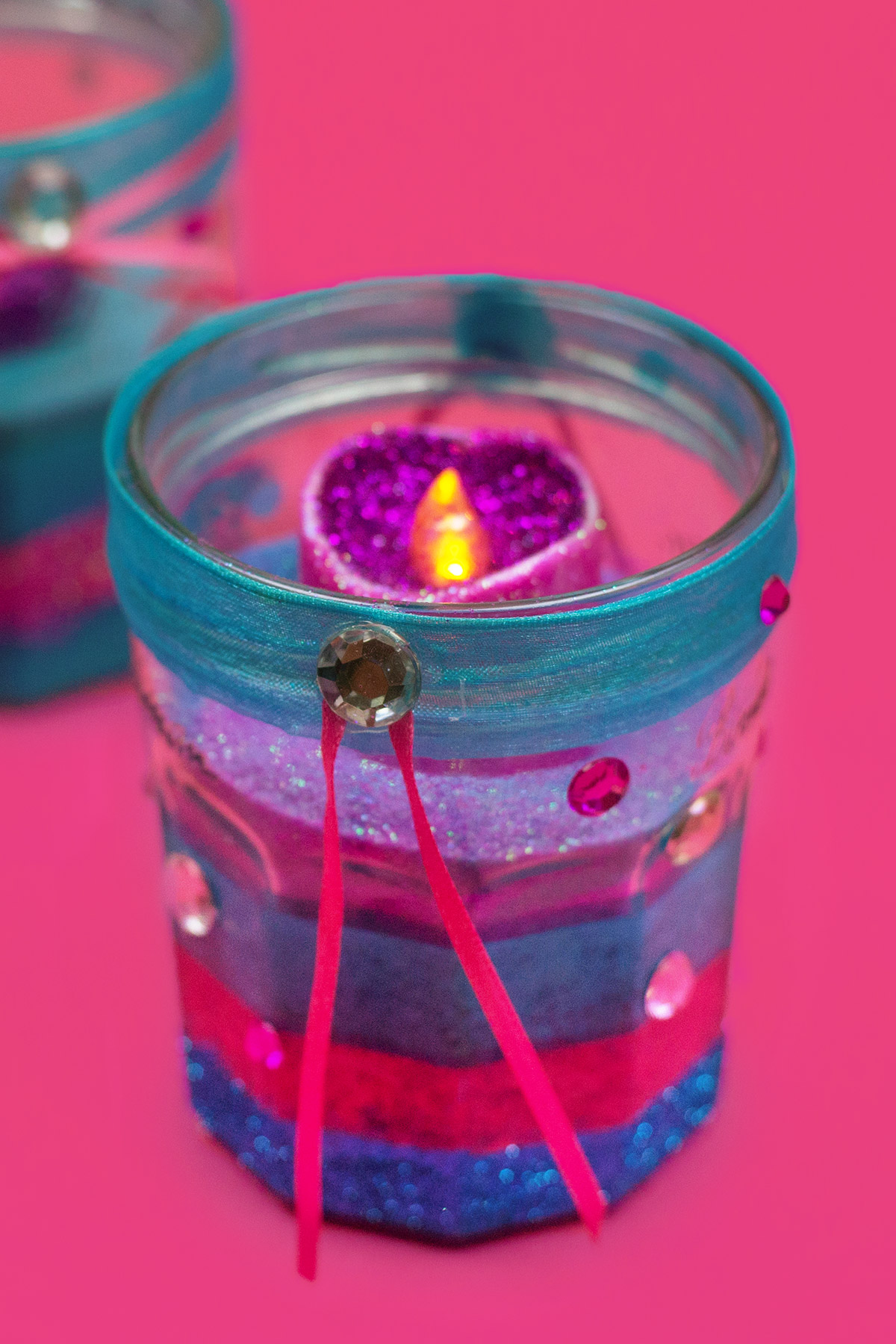 In next week's all-new episode of Shimmer and Shine (airing Wednesday, July 6 at 12pm/11c as part of Nickelodeon's Wishing Wednesdays), Shimmer, Shine, and Leah have a magical, starry-night-sleepover adventure.  Here's a way to recycle a jam jar and bring the magic to your child's nighttime routine: make this wish catcher nightlight together!
(Difficulty Level: Medium)
What You'll Need
Votive candle
Paintbrush
Matte medium (substitue white multi-purpose glue or mod podge)
Glitter, pink and blue
Tissue paper, pink and blue, cut into 1/2" strips
Thick-wired ribbon
Scissors
Jam jar, medium-sized
Glue gun and hot glue sticks
Flat-backed jewels (rhinestones)
Thin satin ribbon
Small spoon
Pink or blue sand
How to Make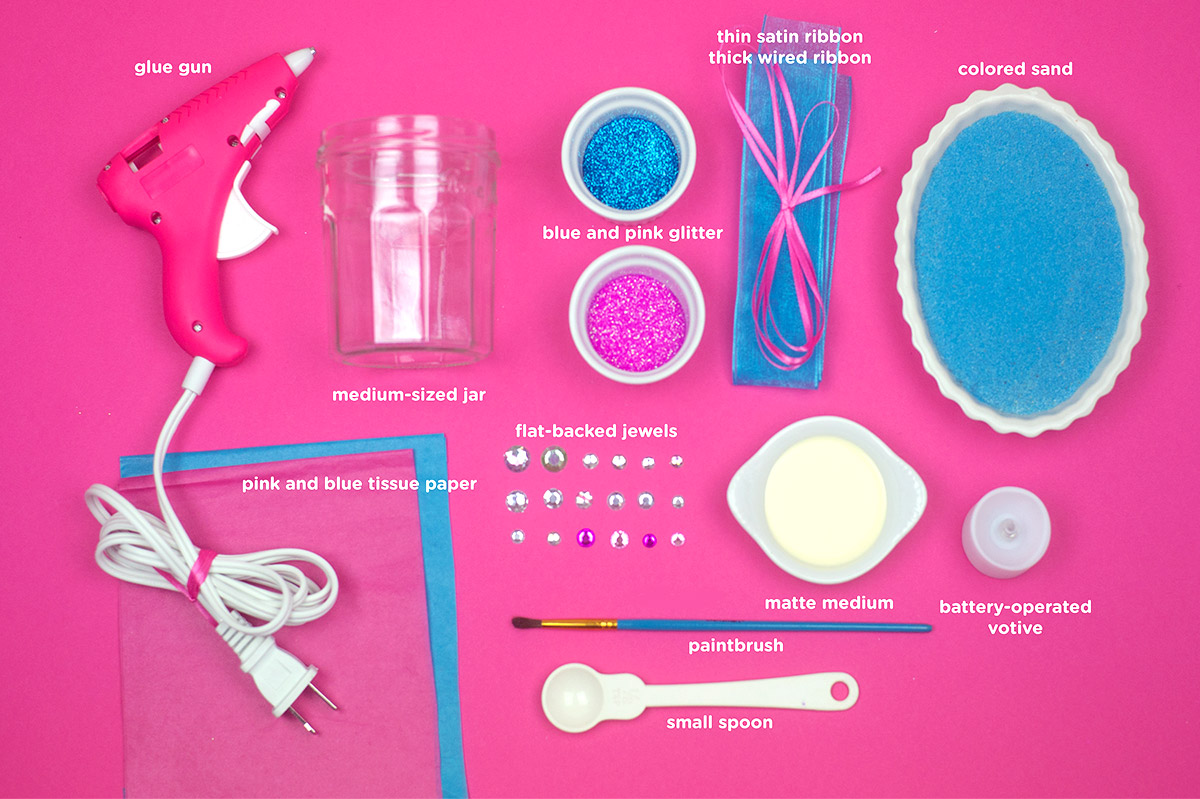 Step One: Brush outside of votive with a thin coating of matte medium and then roll in glitter to cover.
Step Two: Brush on another layer of matte medium and cover with tissue paper strips. Once the matte medium dries (about 10 minutes), brush more on bottom strip and sprinkle with glitter. (A young person can help with this part–just make sure to contain the glitter to your covered work space for easier clean-up!)

Step Three: Trim wired ribbon to fit around the circumference of the jar plus an extra 1/4" for gluing in place. Use dots of hot glue to hold wired ribbon in place.
Step Four: Hot glue flat-backed jewels and satin ribbon to top edge of jar, then glue flat-backed jewels to the rest of the jar.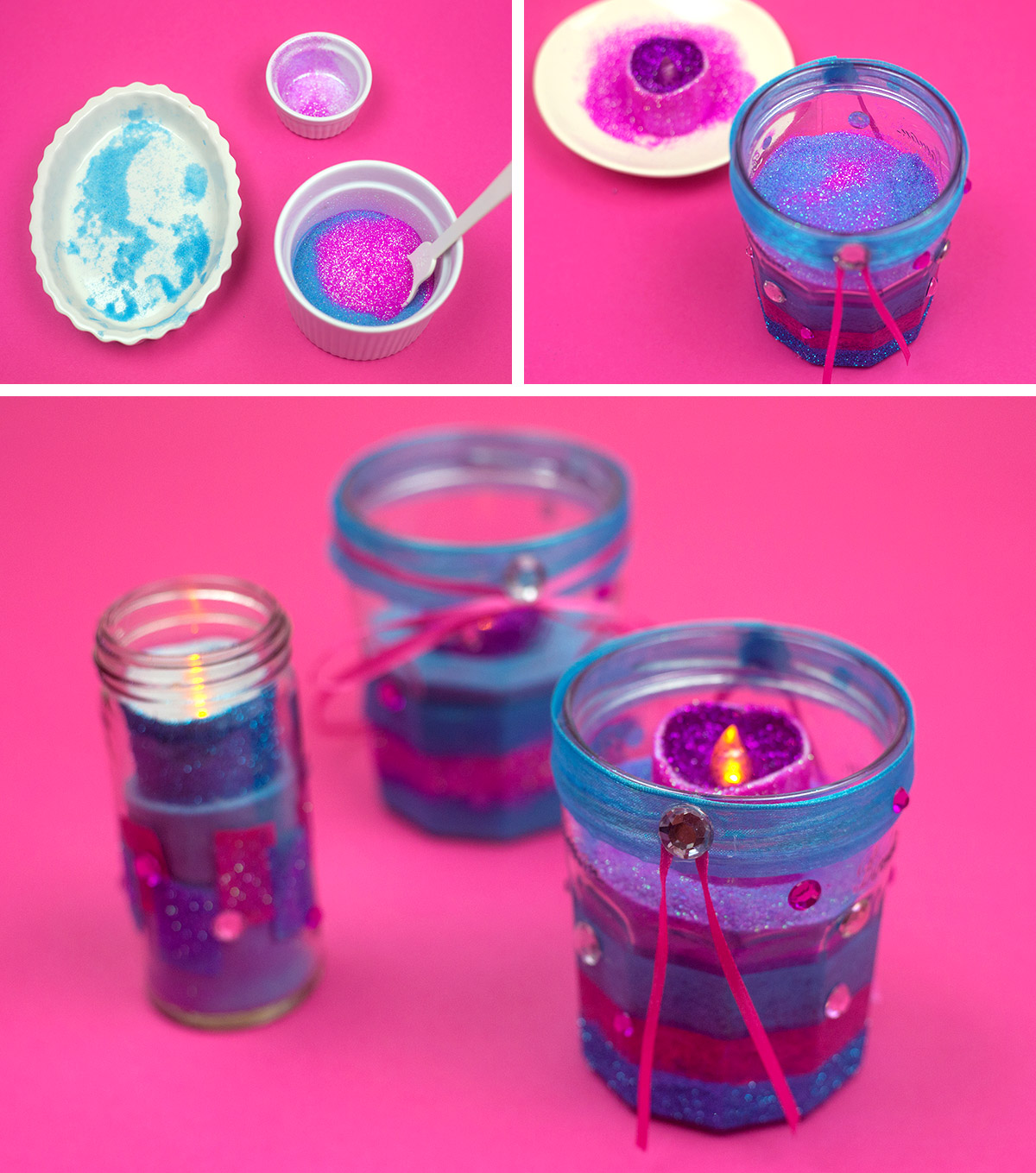 Step Five: You or your helper can mix sand with glitter (2:1 glitter to sand ratio) and fill jar a bit more than halfway with sand/glitter mixture. Nestle glittered votive in sand.
Start catching wishes! And don't forget to tune in Wednesday, July 6, at 12pm/11c on Nickelodeon for an all-new episode of Shimmer and Shine.
Click here for more crafts, printables, recipes, and party planning tips featuring your favorite genie twins!