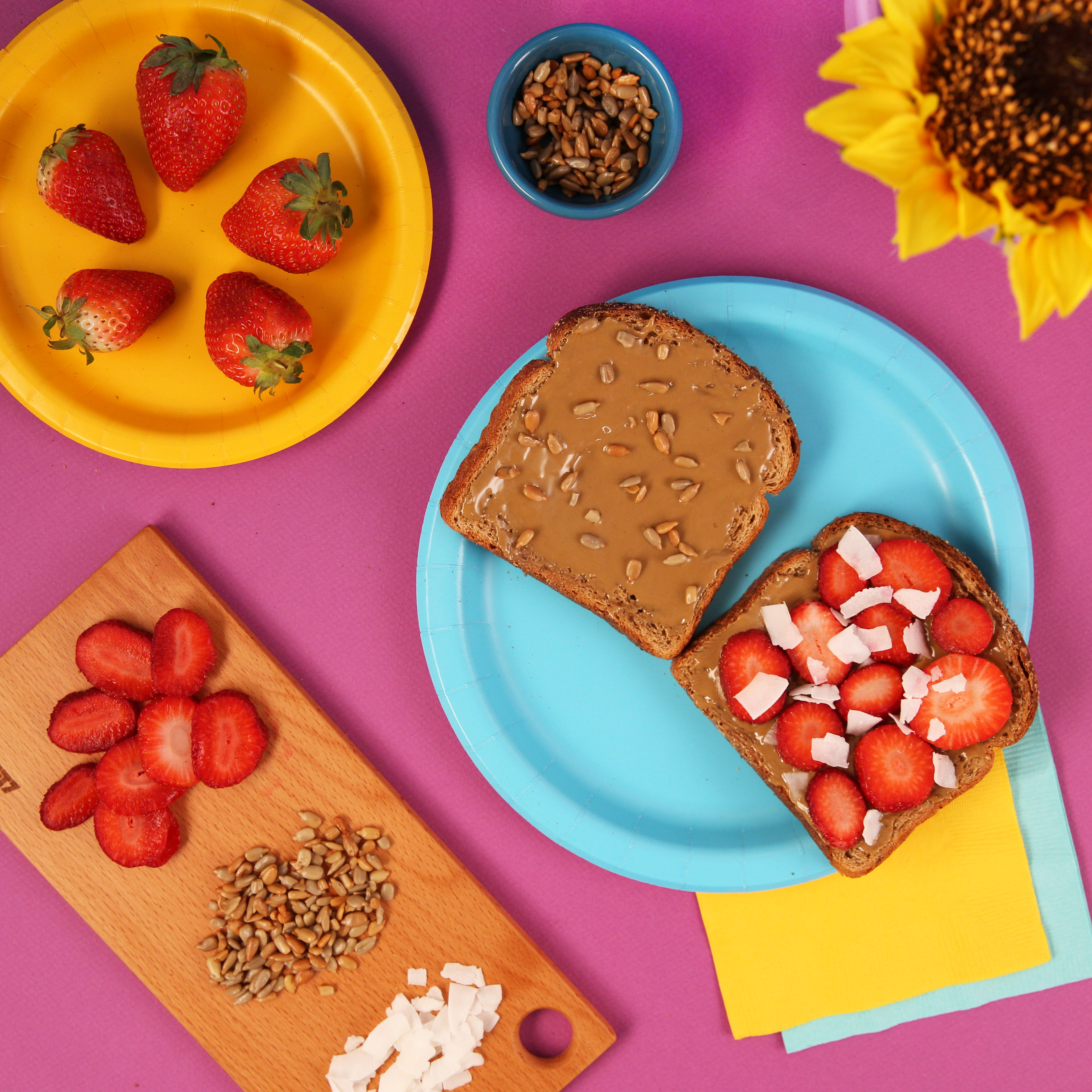 If your kid's school is saying "no" to other butters besides peanut, it might be time for some culinary creativity. Put an entirely new twist on a classic snack with this Sunny Day inspired recipe!
What You'll Need:
Sunflower butter
Slices strawberries
Coconut chips
Sunflower seeds, no shell
Sliced bread
Sun appetite!
Watch more Nick Jr.! View the TV schedule here.