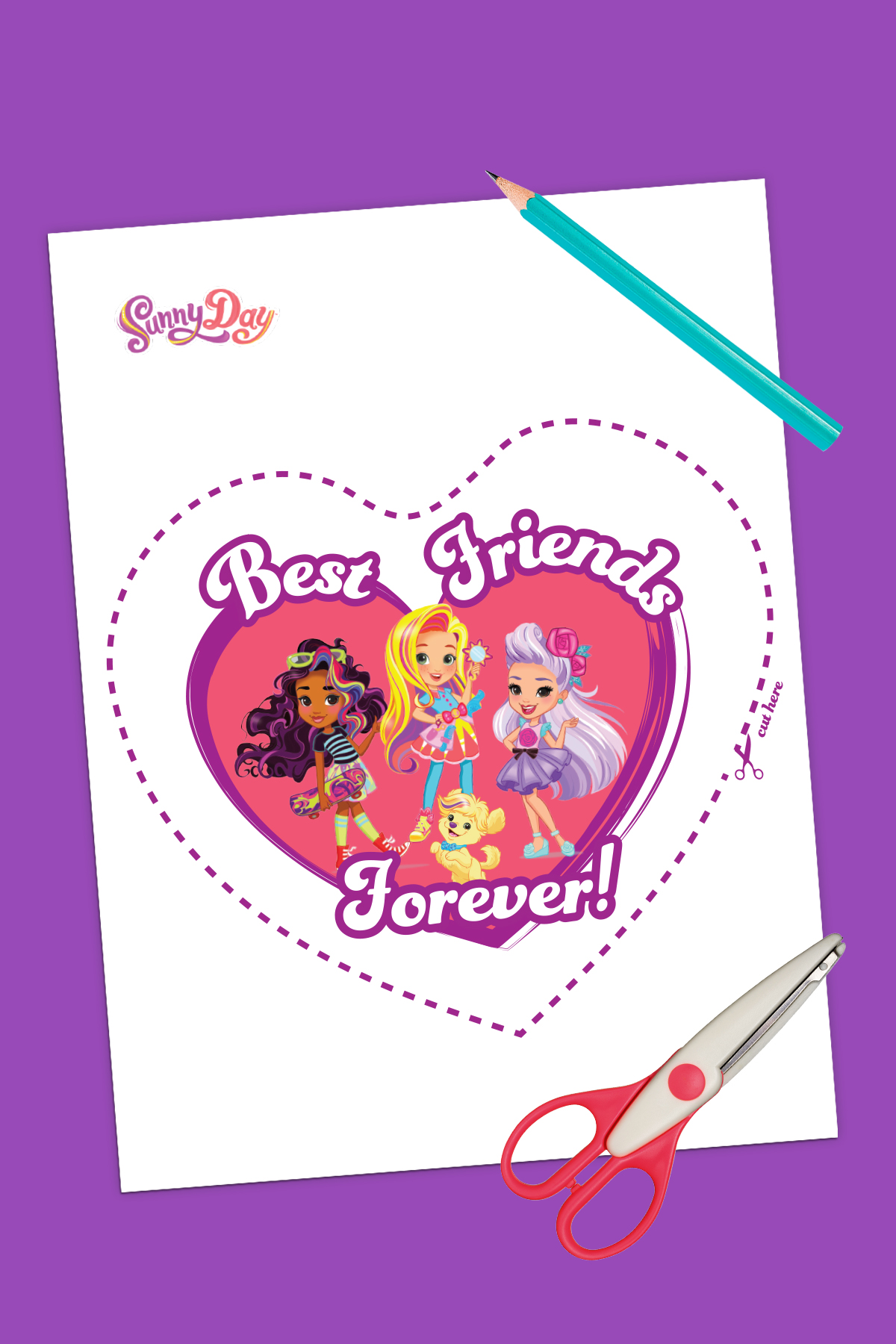 Printable valentines can be simple, yet creative projects for children looking to spread some love to family, friends, and classmates this holiday! Here are a few tips for channeling the oh-so-stylish Sunny Day when crafting your set of valentines…
To prevent glue or markers bleeding through the page, print the valentines on cardstock paper.
Print multiple valentines on each page so they're small enough to fit in a backpack.
Self-adhesive rhinestones are a glue-free way to make the valentine shine like Sunny herself!