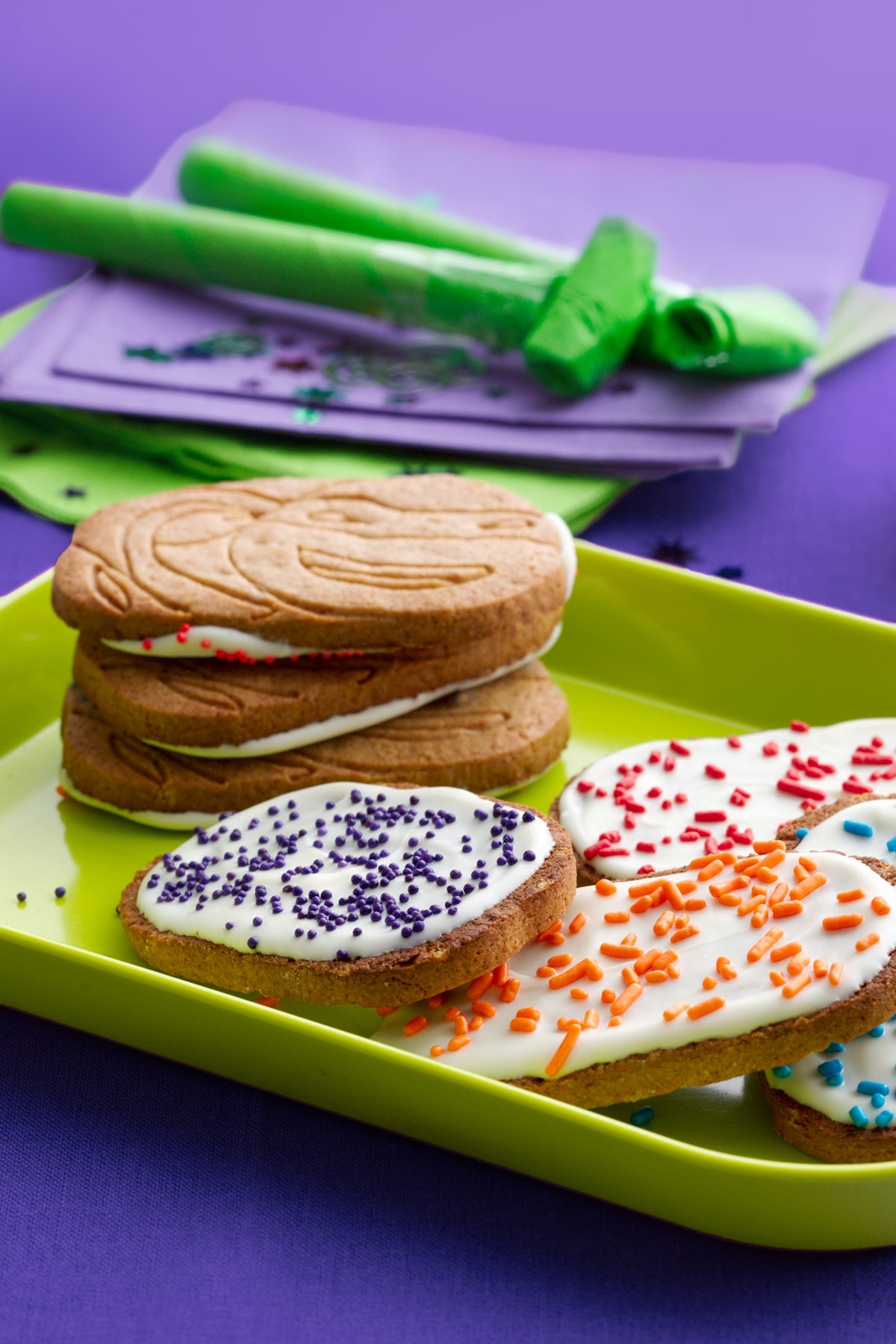 Candy-coated crisps are the perfect addition to a Ninja Turtles-themed party spread, especially when they're decorated in orange, purple, red, and blue sprinkles!
(Difficulty Level: Easy)
What You'll Need
1 box (7.92 oz) Betty Crocker™ Teenage Mutant Ninja Turtles™ cinnamon oat crisps
7 oz vanilla-flavored candy coating (almond bark), chopped (4 cubes from 20-oz package)
Orange, purple, red and blue sprinkles or nonpareils, if desired
How to Make
Step One: Line work surface with waxed paper. Unwrap crisps, and set aside.
Step Two: In small microwavable bowl, microwave candy coating uncovered on High 1 minute; stir, and microwave in 15-second increments, stirring after each. Using small metal spatula, spread coating to completely cover bottom sides of crisps. If necessary, reheat coating.
Step Three: Sprinkle colored sprinkles over coating. Place coating side up on waxed paper to set 20 minutes before serving.
Find expert tips and more TMNT Oat Crisp recipes on BettyCrocker.com.
Make your child's birthday extra special by setting up a personalized phone call from their favorite Nickelodeon character when you join the Nickelodeon Birthday Club. It's free and easy!