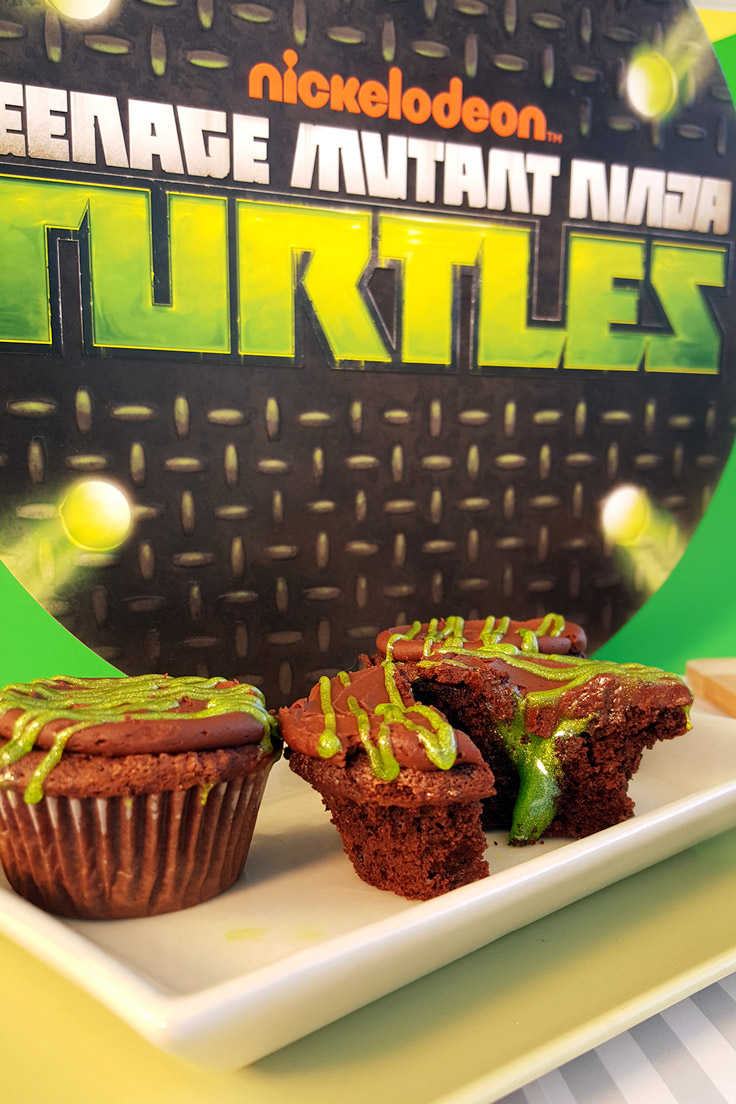 Here's a simple sewer snack that's adaptable to your child's tastes, allergies, and time you have to spend!
(Difficulty Level: Medium)
What You'll Need
1 batch of your favorite chocolate cupcakes, baked from scratch or from a box (we don't judge)
1 batch of your favorite chocolate frosting
1 tube green gel food coloring
How To Make
Step One: Bake your favorite cake recipe or mix. Gluten-free? No problem! Peanut-less? Perfect!
Step Two: Once your cupcakes have cooled, slowly inject the green gel. Mutagen levels to taste.
Step Three: Frost your cupcakes and drizzle more food coloring on top.
Sublime, slime, cupcake time!
Make your child's birthday extra special by setting up a personalized phone call from their favorite Nickelodeon character when you join the Nickelodeon Birthday Club. It's free and easy!