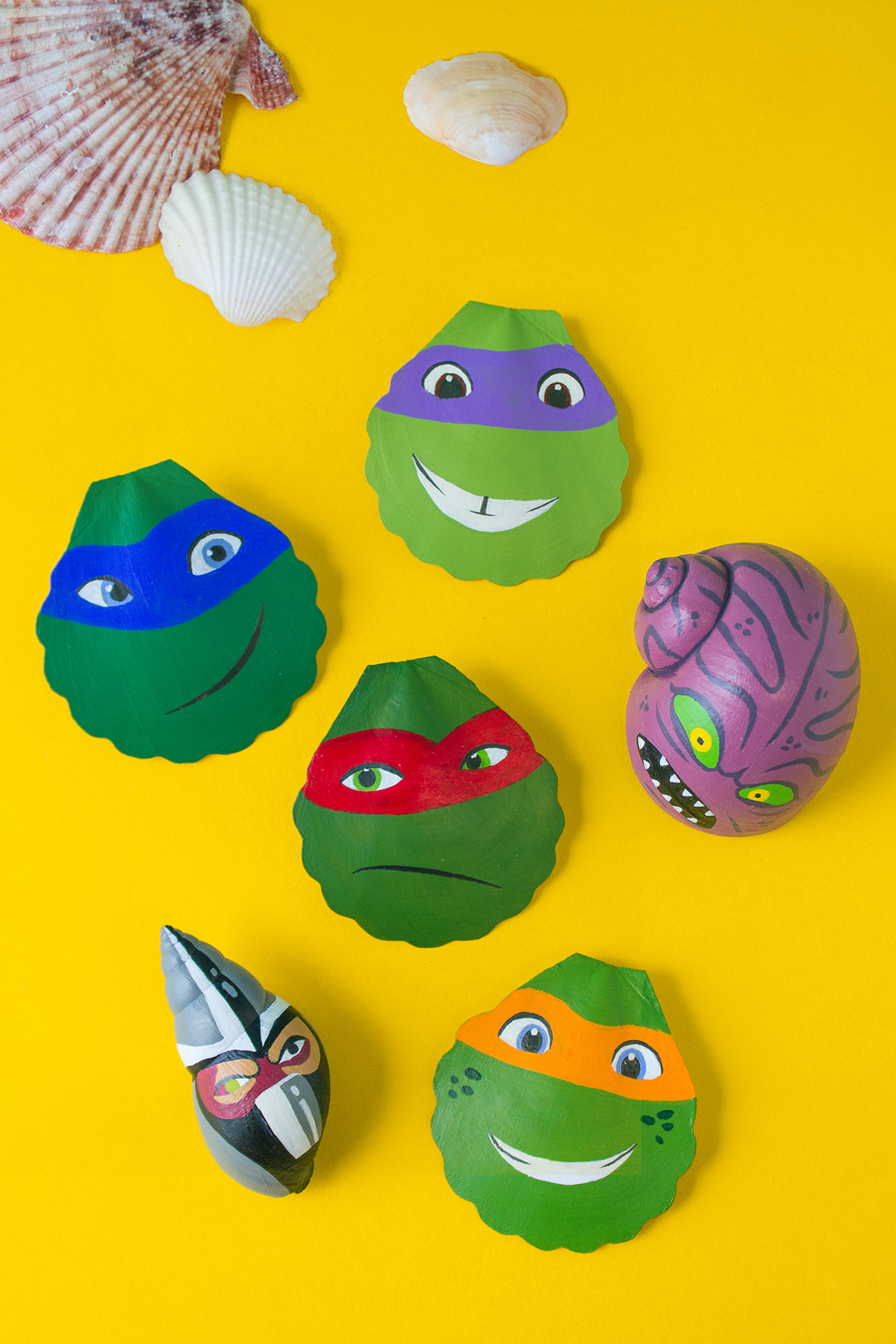 Need something to do with the buckets of shells your kids just brought back from beachcombing*? If you answered, "Shell yes," here's the perfect inspiration for your family.
You just need a little green craft paint and a lot of imagination to mutate plain seashells into heroes in a half shell. Then, when you're all done, take a shell-fie and put it on Pinterest, because that's just what you do when you've got ninja-quality crafting skills.
*A shell from the beach might be somebody's home. If you're sure one is unoccupied, painting it can make it a nice addition to your own home!