During the spooky season, take your turn as a mad scientist! This Halloween, become a culinary Dr. Frankenstein by bringing this wild creation to life. No body parts or limbs are needed for this spooky slice–just a few veggies, some pizza toppings, and an imagination. Let's make a mutant!
Grab your favorite frozen cheese pizza and bake according to the directions. Now, it's time to play mad scientist!
What You'll Need
Broccoli, steamed
1 Red pepper, sliced into thick strips
1 Mini mozzarella ball, sliced in half
12-15 Olives, sliced in half
2 Pepperoni rounds, sliced in half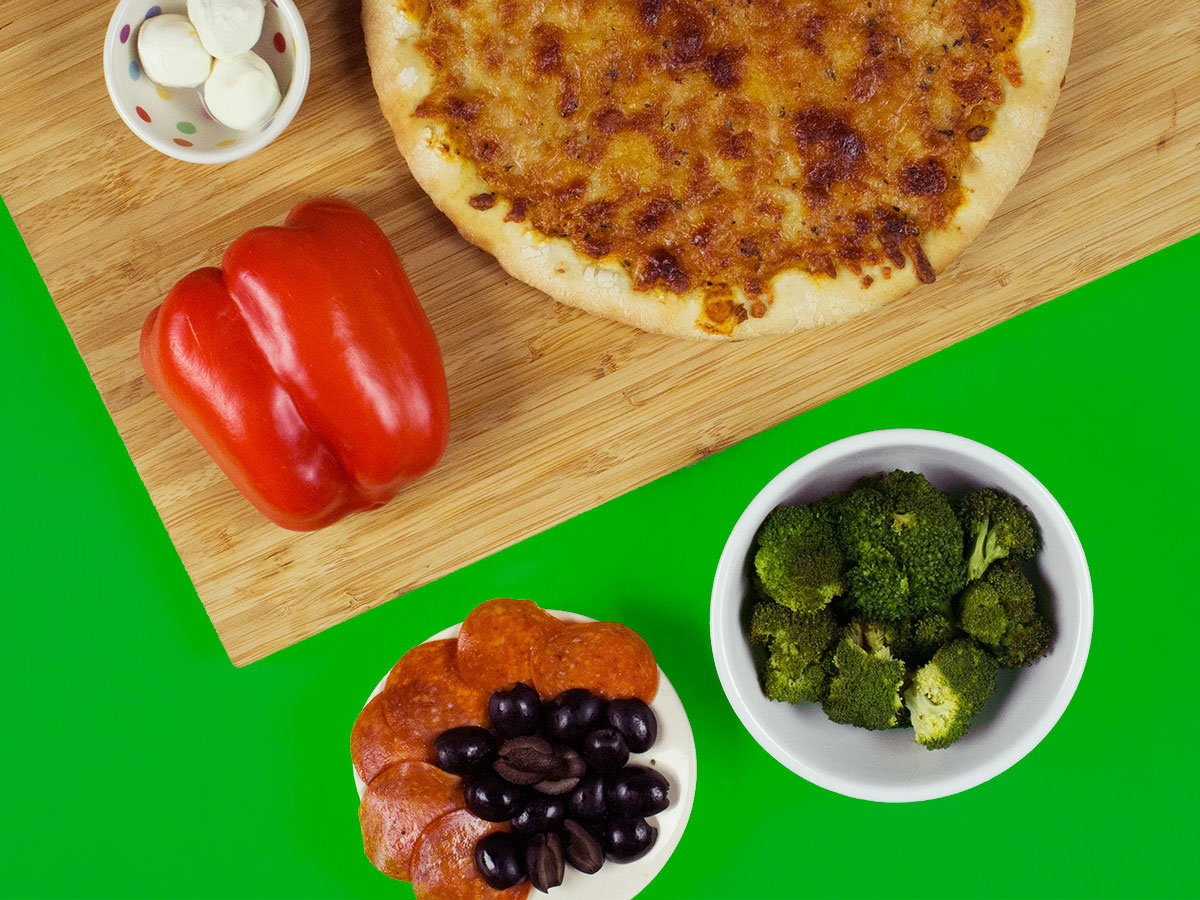 How to Make 
Step One: Using our photo as a guide, lay down the sliced peppers for the Turtle mask.
Step Two: Place the sliced mozzarella balls for eyes, and add an olive half for each pupils.
Step Three: Next, create a half-moon-shaped mouth with remaining olive halves. Finish off your creation by stacking pepperoni halves for the tongue, and fill the rest of the open space with broccoli.
Whoa, your mad scientist skills have created one wacky and delicious mutant. It's alive. IT'S ALIVE! Now, eat up, dudes.