Are you having one of those days where you're simply drowning in your To Do lists? If so, Molly, Gil, and the whole guppy group are here to help. All you have to do is swim on over to your printer for some fin-tastic activities. Your Bubble Guppies fan will be flipping with joy!
Here are our all-time favorite Bubble Guppies printables:
10. Bubble Guppies Solar System Craft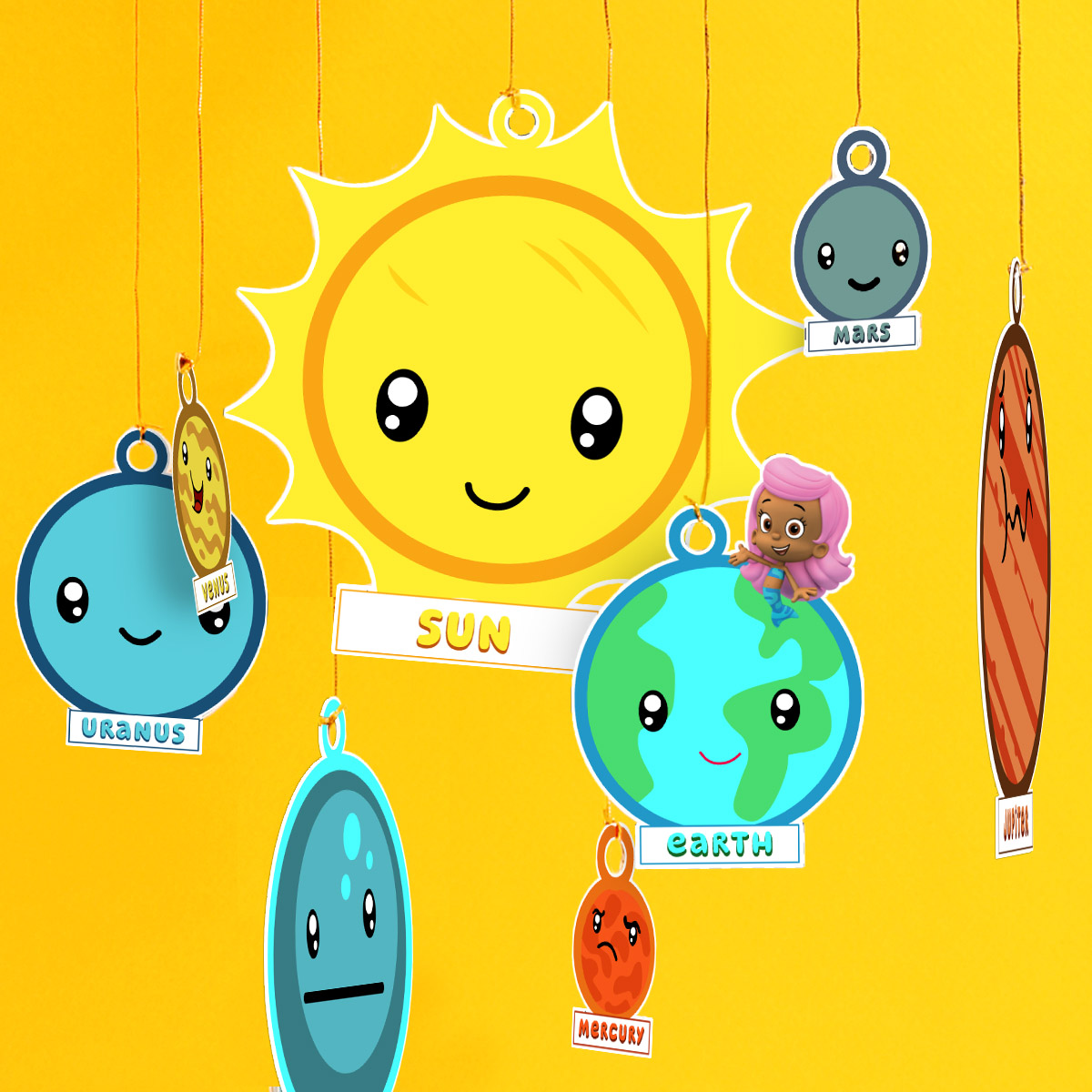 This project is a great way to teach your child about outer space. Simply print, cut, and hang these super spacey Bubble Guppies planet ornaments to create the ultimate solar system mobile.
9. Pin the Tail on the Guppy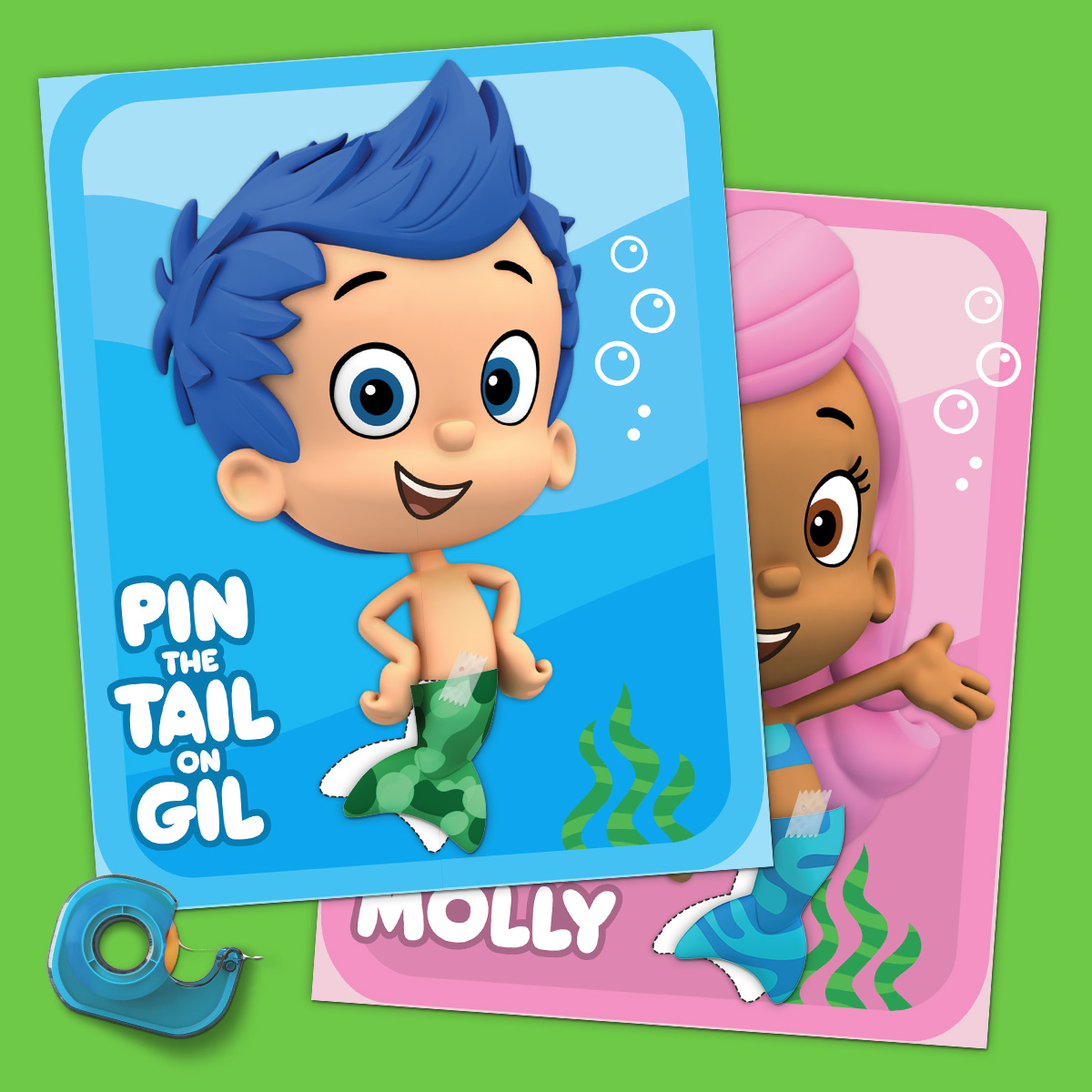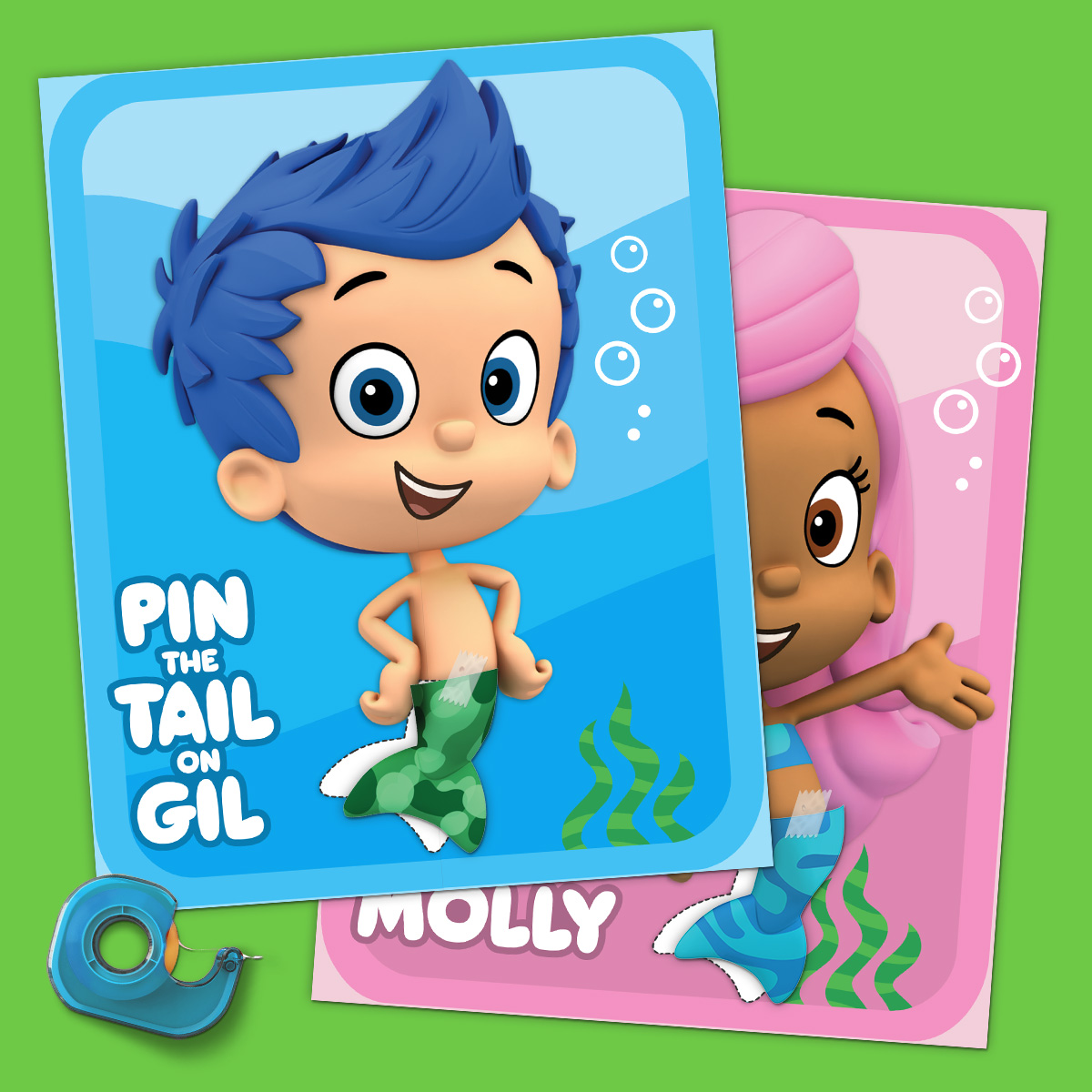 Line 'em up for this Bubble Guppies twist on the classic party game.
8. Bubble Guppies Off to School Coloring Pack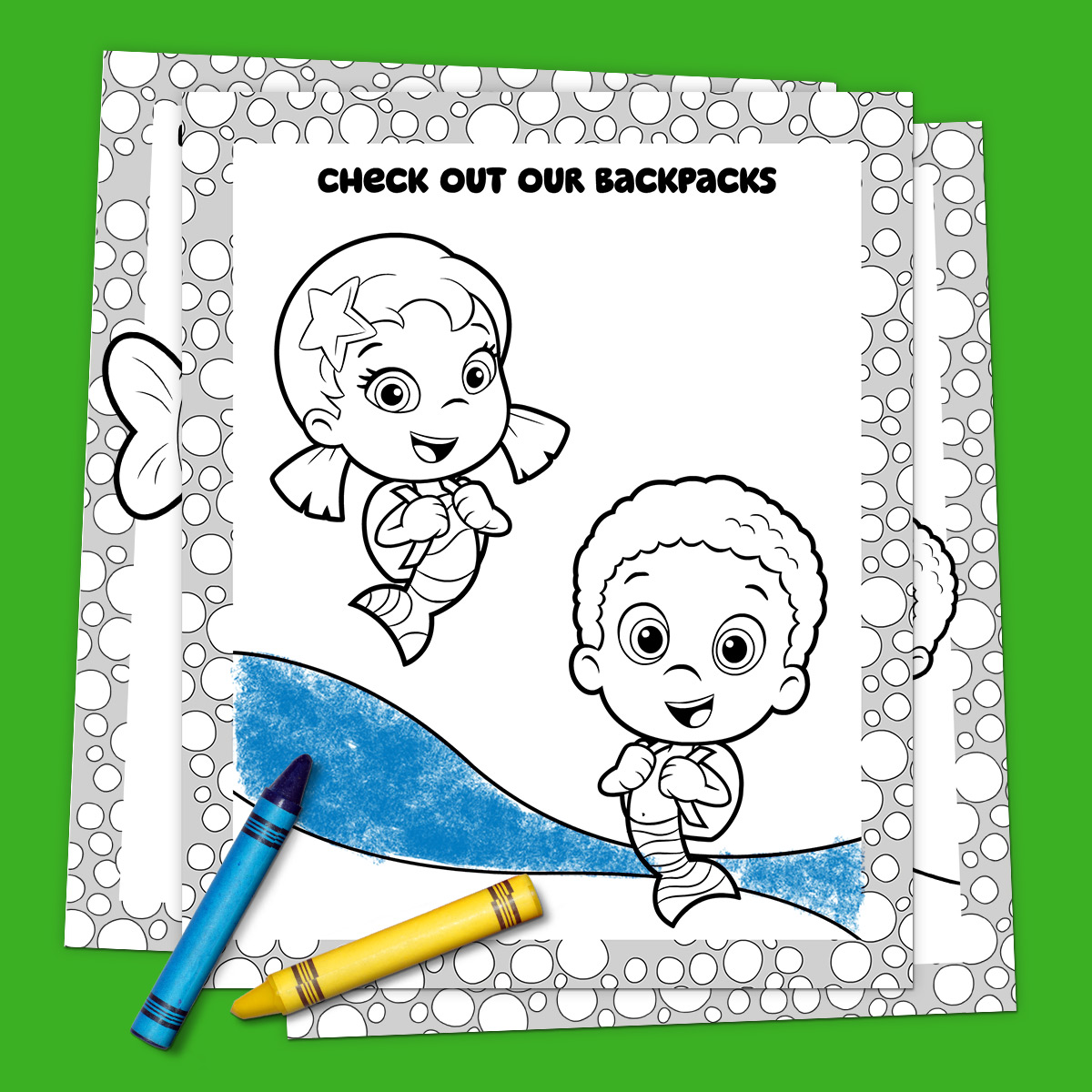 Your preschooler-to-be can get excited for their first day with the help of a few crayons and their favorite fellow students–the Bubble Guppies!
7. Bubble Guppies Sports Activity Pack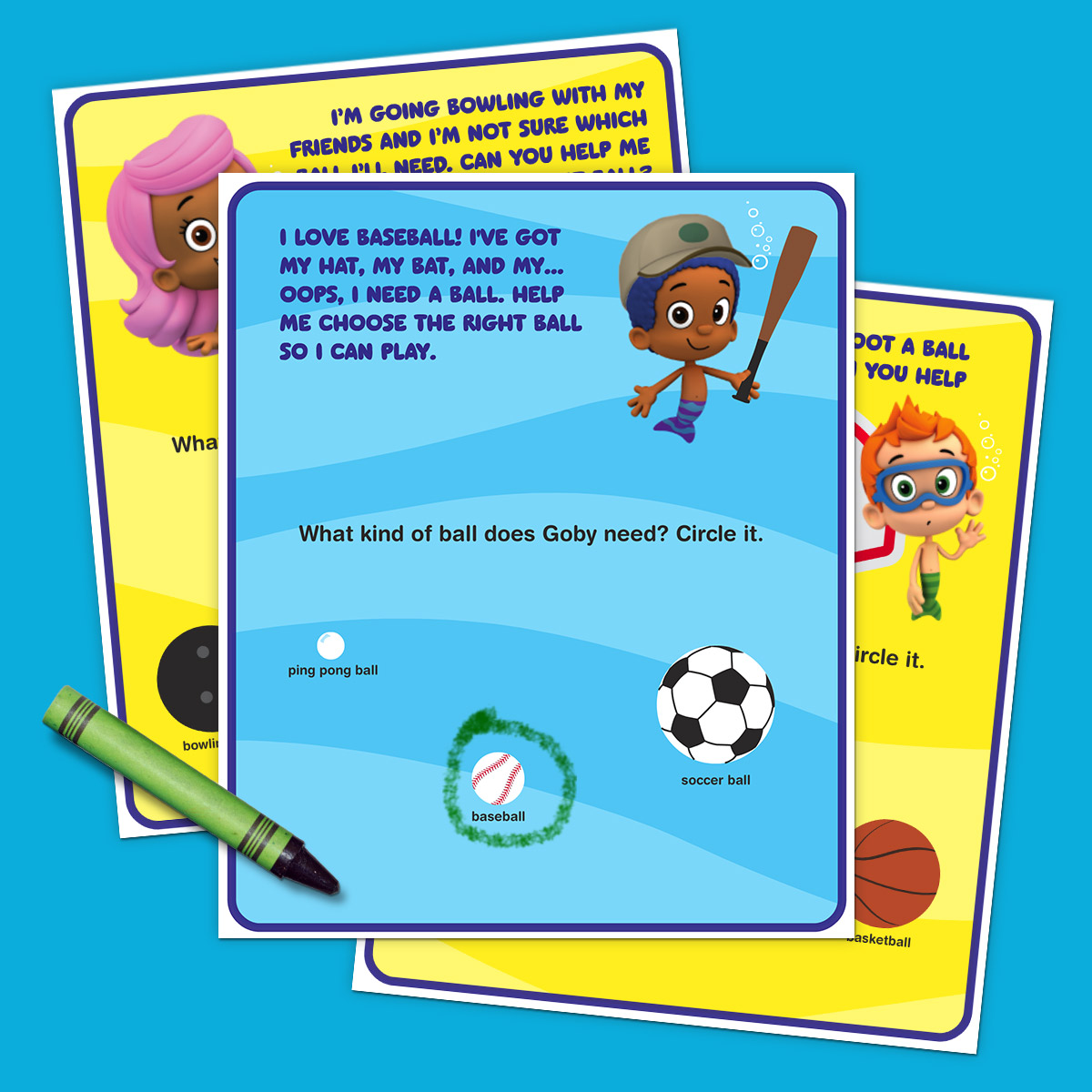 Kids will have fun exercising their minds by counting, comparisons, colors, and more in this seven-page pack.
6. Bubble Guppies Coloring Pack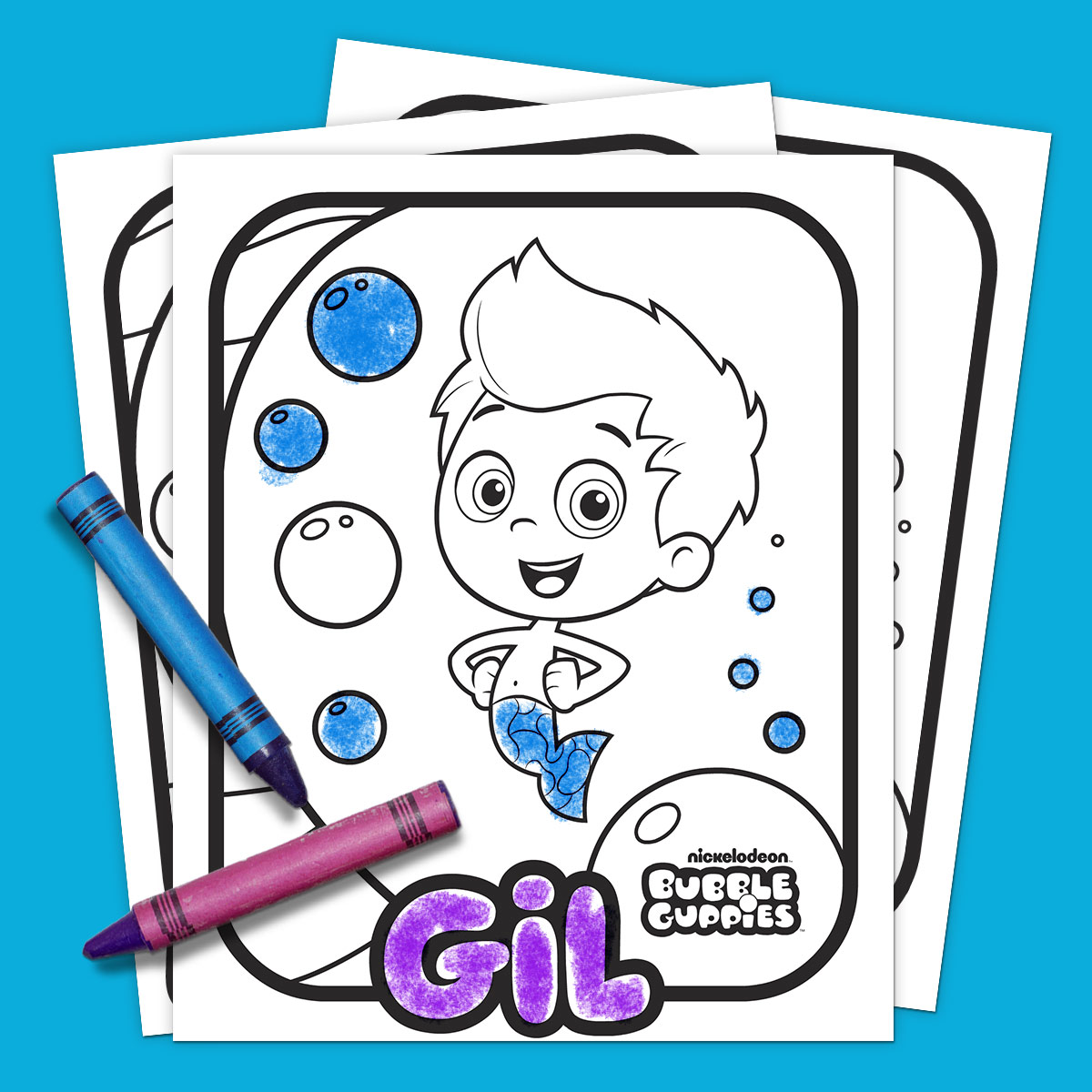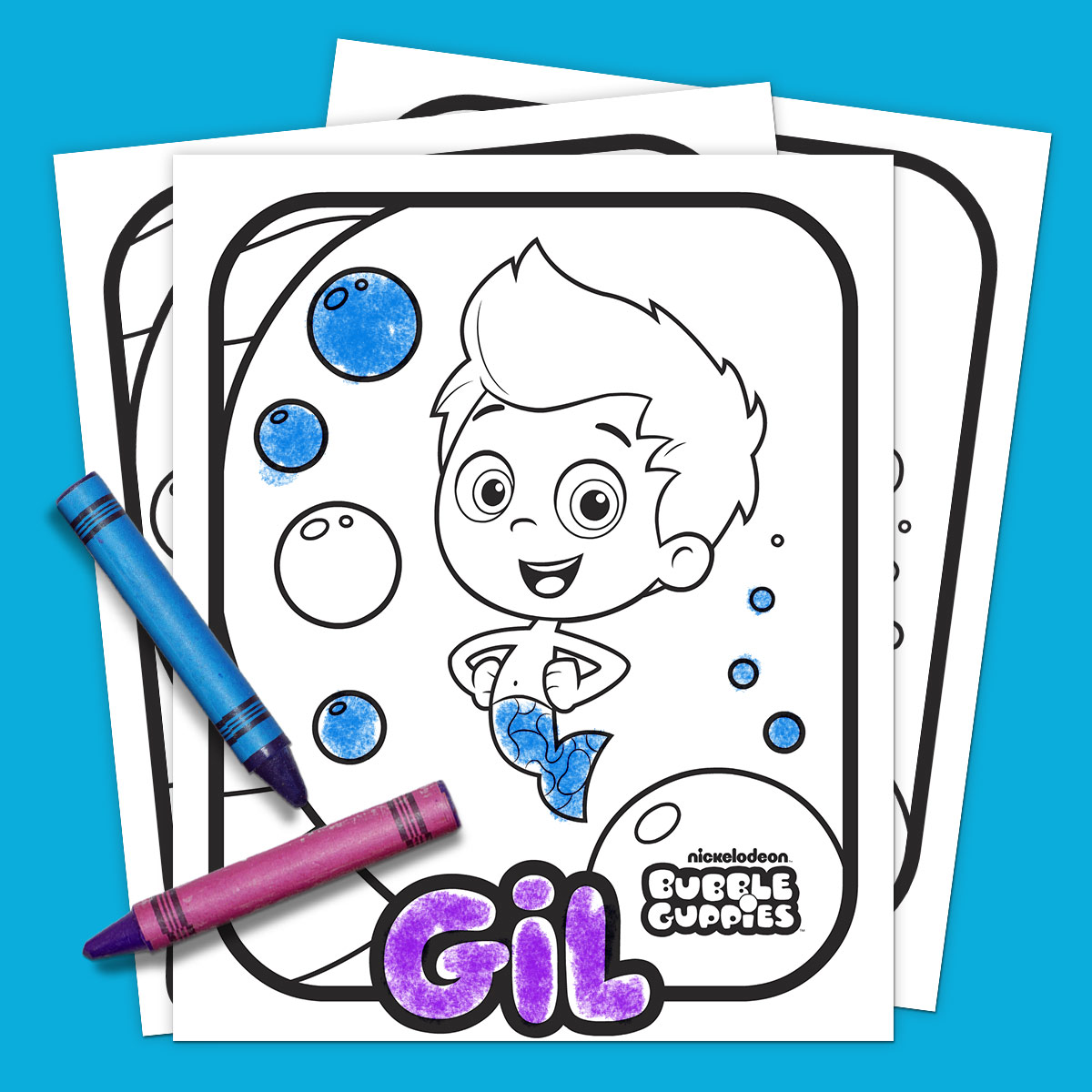 Color in Molly, Gil, Bubble Puppy, and the rest of the Guppy gang!
5. Bubble Guppies Riddle Wrappers Party Favor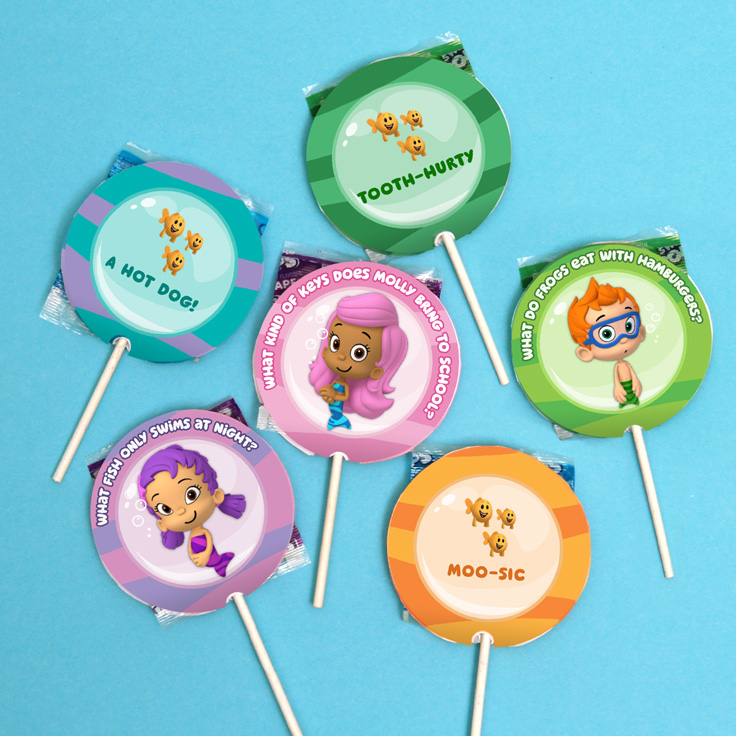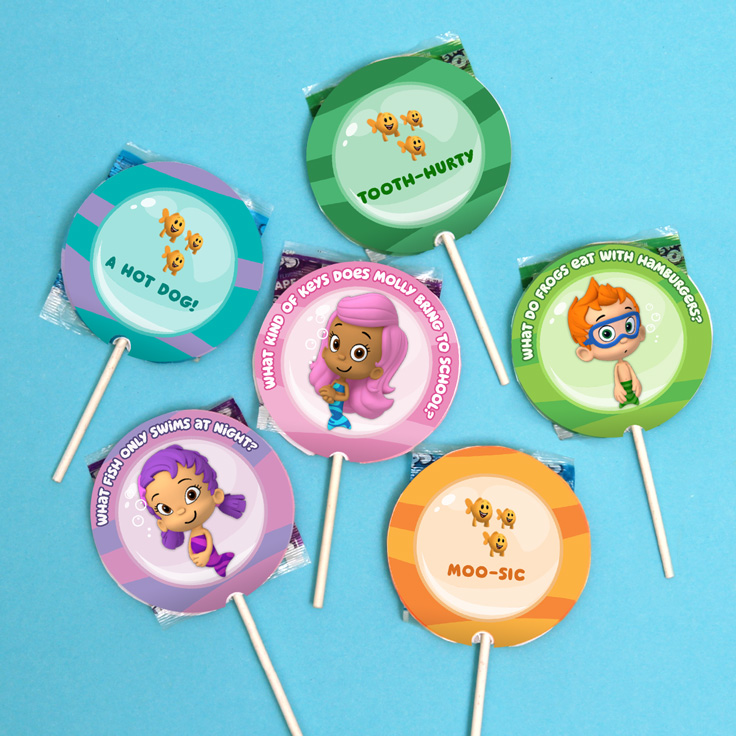 Here's a printable that will tickle kids' funny bones and satisfy their sweet tooth!
4. Bubble Guppies Printable Finger Puppets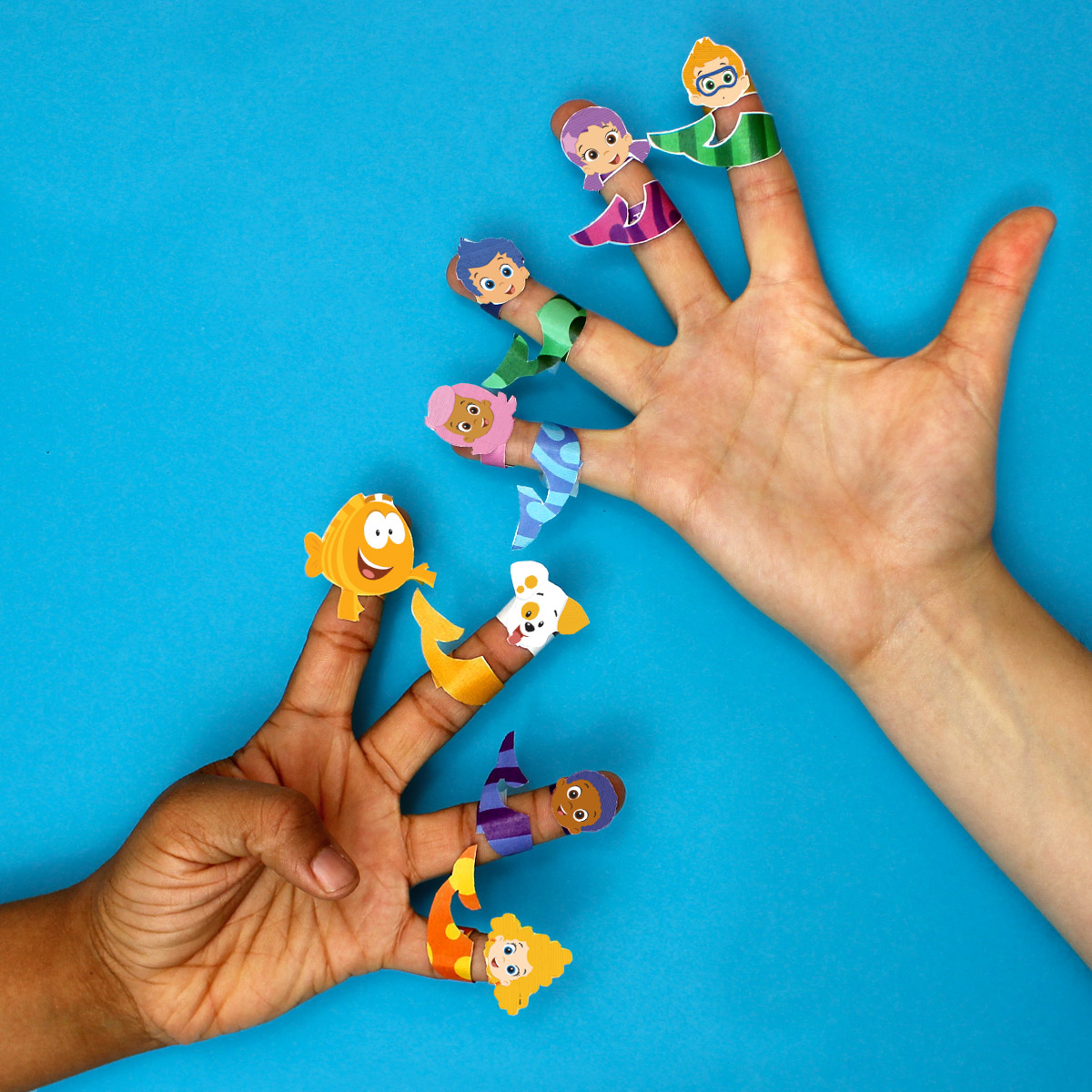 Recreate Nick Jr.'s finger puppet video with our easy, printable version!
3. Bubble Guppies Pirate Board Game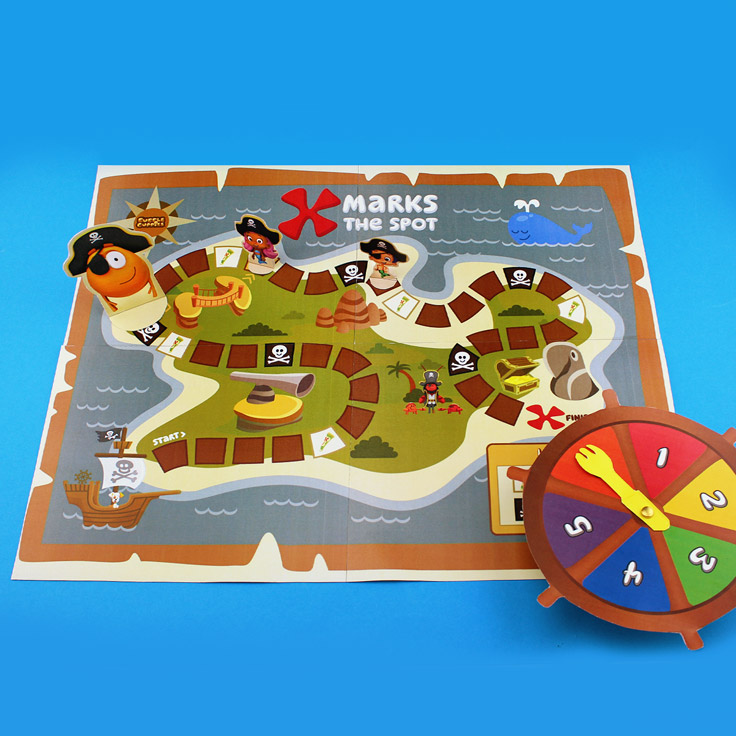 The Guppies know how to hunt down hidden treasure by putting their knowledge of maps and landmarks into practice, and now your kids can do the same! Just print and assemble this simple board game and complete with character pieces and a spinner.
2. Nick Jr. Winter Stickers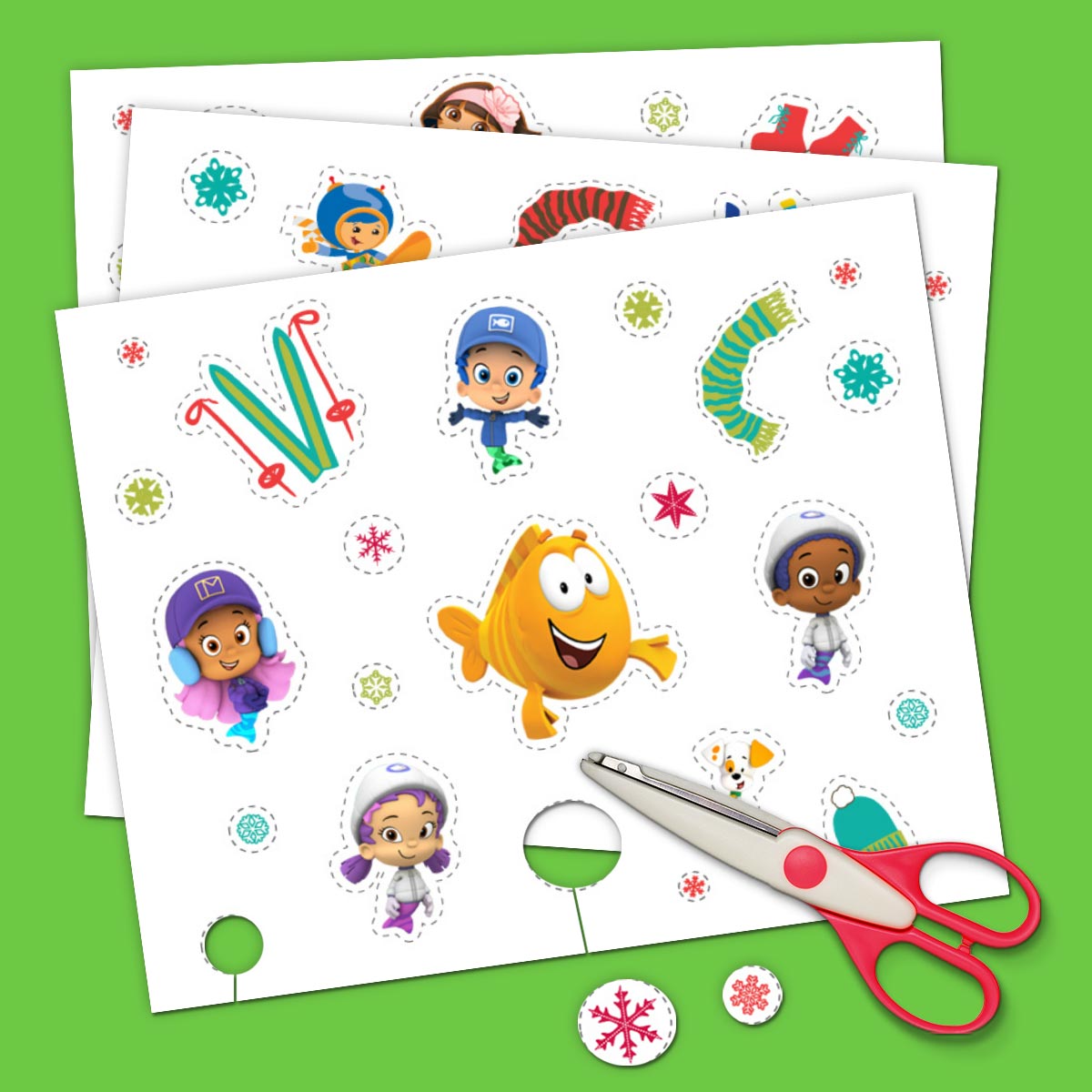 Decorate with your little one's favorite Nick Jr. friends. Simply print on sticker paper, cut, and stick away on paper, notebooks, folders, and more.
1. Bedtime Activity Pack with Bubble Puppy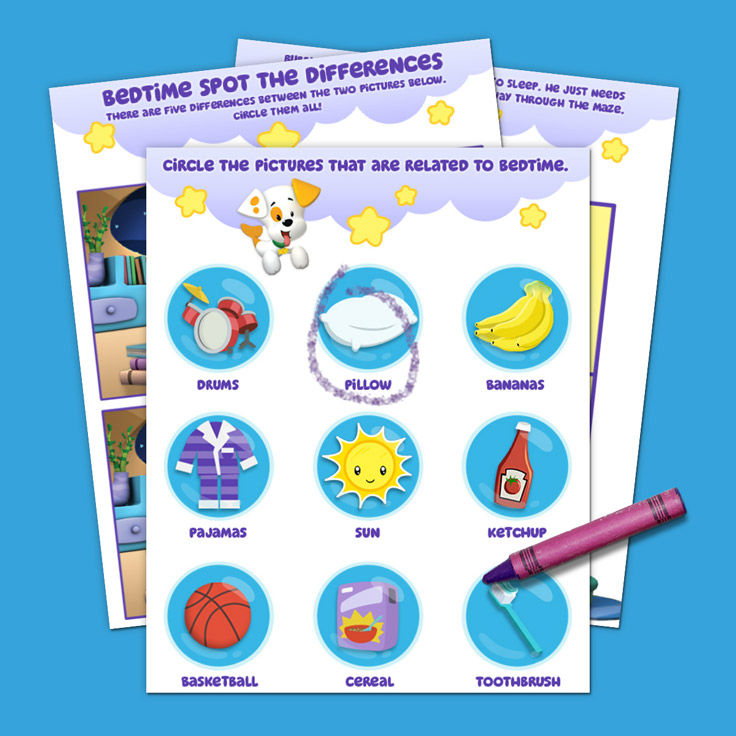 Help Bubble Puppy get ready to catch some Z's and familiarize your little guppy with the bedtime routine while completing this fun activity pack.