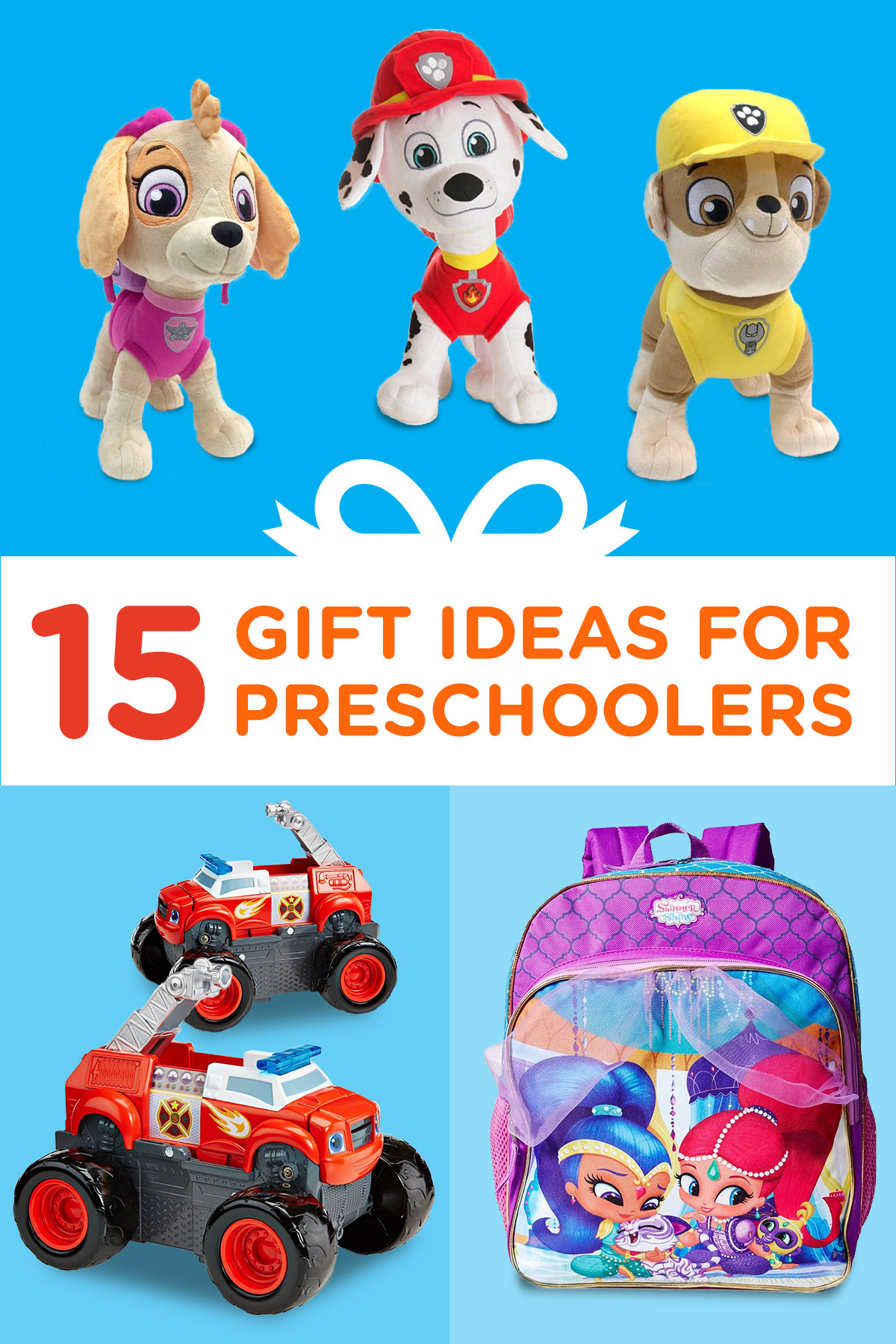 Ever find yourself scrambling for last-minute birthday gift ideas that your little one will love? We know how you feel. Check out fifteen of our favorite birthday gift ideas that will make shopping for that special something a cinch!
Blaze Gift Pack

Get ready to race and rumble across the finish line with this Blaze Gift Pack, which features six of our favorite cars from the show, as well as a Blaze Transforming Launcher! Perfect for your Blaze lover's birthday celebration.
Shimmer and Shine Backpack

Make your preschooler's big day a little brighter with their favorite magical duo! This Shimmer and Shine Backpack will dazzle with its glittering colors and applique curtain!
SpongeBob Stationary Set

This 67-Piece SpongeBob Stationary Set contains markers, crayons, oil pastels, and everything else your preschooler needs to doodle like an underwater pro!
Half Shell Heroes

Half Shell (Needs updated link and description) Booyakasha! If your little one loves TMNT, these Half Shell action figures will make a shell-tastic birthday gift!
Lights and Sounds Air Patroller Plane

Your Paw Patrol lover can become a hero for their birthday with the Lights and Sounds Air Patroller Plane! It features everything your preschooler needs to pilot their very own rescue mission!
Transforming Fire Truck Blaze

With two-in-one transforming capabilities and over 25 specialized sounds, this cool Blaze Fire Truck is a must-have for any Axel City hero or fan.
Whiskers and Paws DVD

Your preschooler will give a big round of a-PAWS for this collection of Nickelodeon favs, which includes episodes of Shimmer and Shine, Bubble Guppies, and Paw Patrol! Fun tip: open presents early so you can play favorite episodes during the birthday party!
Sparkle and Swim Mermaid Dora

Help your little one dive into Dora's world by gifting a Dora and Friends Mermaid Doll! This sparkling doll swims in water and has a sparkling tail that sparkles, so you can be sure that bath time will always be an underwater adventure!
Jungle Ramp Rush

It's a jungle out there—with this wild Jungle Ramp Rush set from Blaze and the Monster Machines! Now your preschooler can create their very own jungle at home with Blaze and Stripes!
PAW Patrol Fire Truck

Your preschooler will be ready for any rescue mission with this drivable PAW Patrol Fire Truck, with realistic lights and sounds!
Blaze Kids' Bike

Watch your preschooler blaze by this year on an awesome set of wheels! This Blaze Bicycle is the perfect gift for an adventurous Blaze fan.
Shimmer and Shine Books

If you're looking for stories that will transport your little ones to wondrous new places, look no further than these Shimmer and Shine books!
SpongeBob SquarePants Sno-Cone Maker

For kids with summer birthdays: the SpongeBob SquarePants Sno Cone Maker has everything you need to make your own sno cones and cool off under the summer sun.
Blaze Monster Dome Playset

Set this Blaze Monster Dome Playset up before your preschooler's party so guests can race with Blaze and Crusher throughout the day!
PAW Patrol Cuddle Pillows

We're on a mission—to hug these adorable PAW Patrol Cuddle Pillows! Whether your little one is a Chase, Rubble, Skye, or Marshall fan, these pillows will make your child's birthday celebration unforgettable.