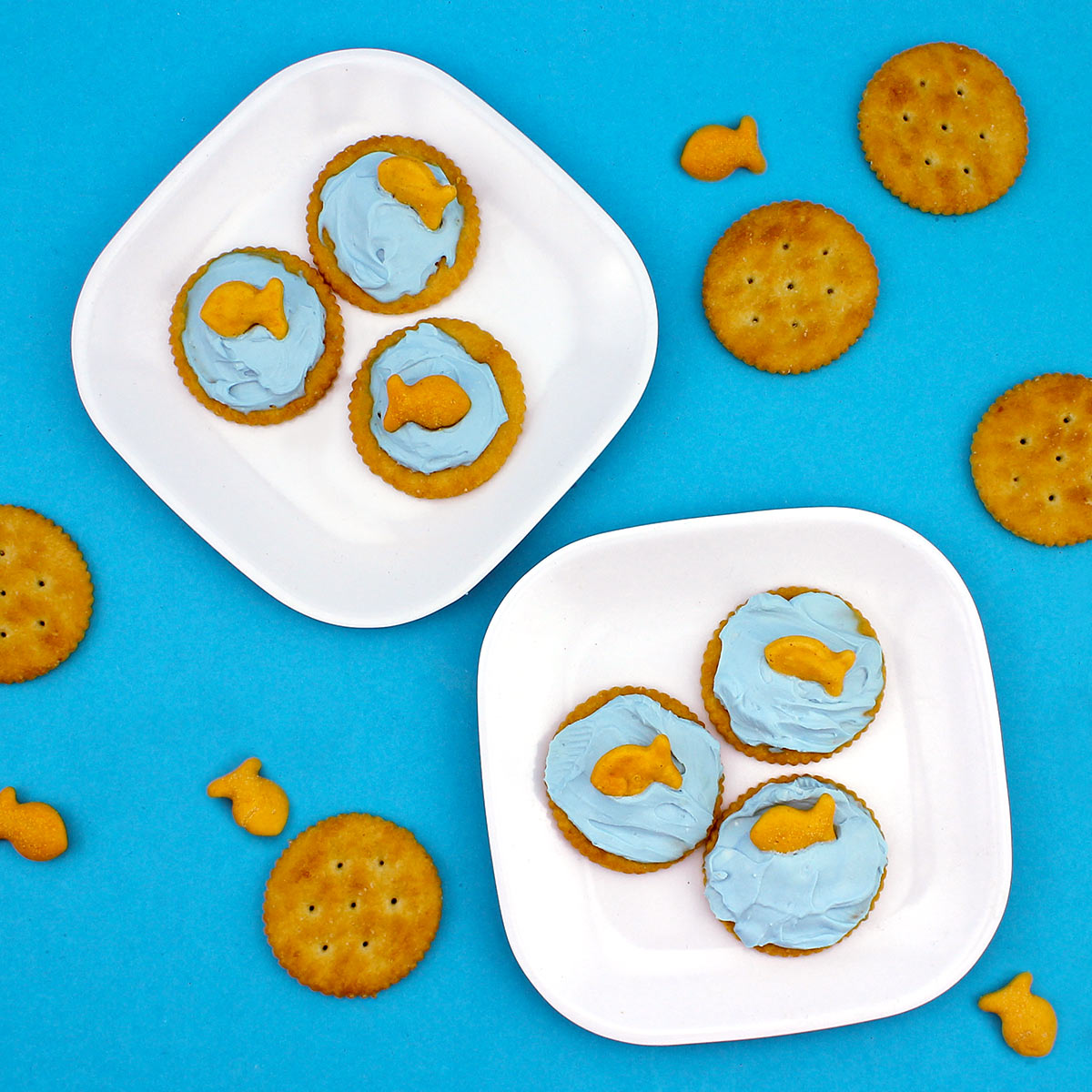 Make more out of round crackers and cheese with this whimsical underwater snack. The cheddar fish crackers look just like Mr. Grouper and the Little Fish! Your little guppies will leave the kitchen well-fueled and ready to go outside.
(Difficulty Level: Easy)
What You'll Need:
1 Sleeve of round crackers
30 Cheddar fish crackers
1 Container whipped cream cheese
2 Drops blue food coloring
How to Make:
Step One: In a bowl, mix softened whipped cream cheese with food coloring until well blended.
Step Two: Place a quarter-sized dollop on each of the round crackers and spread to the edges.
Step Three: Place one fish cracker on each round cracker. Enjoy!
View more Bubble Guppies crafts, printables, and recipes here!