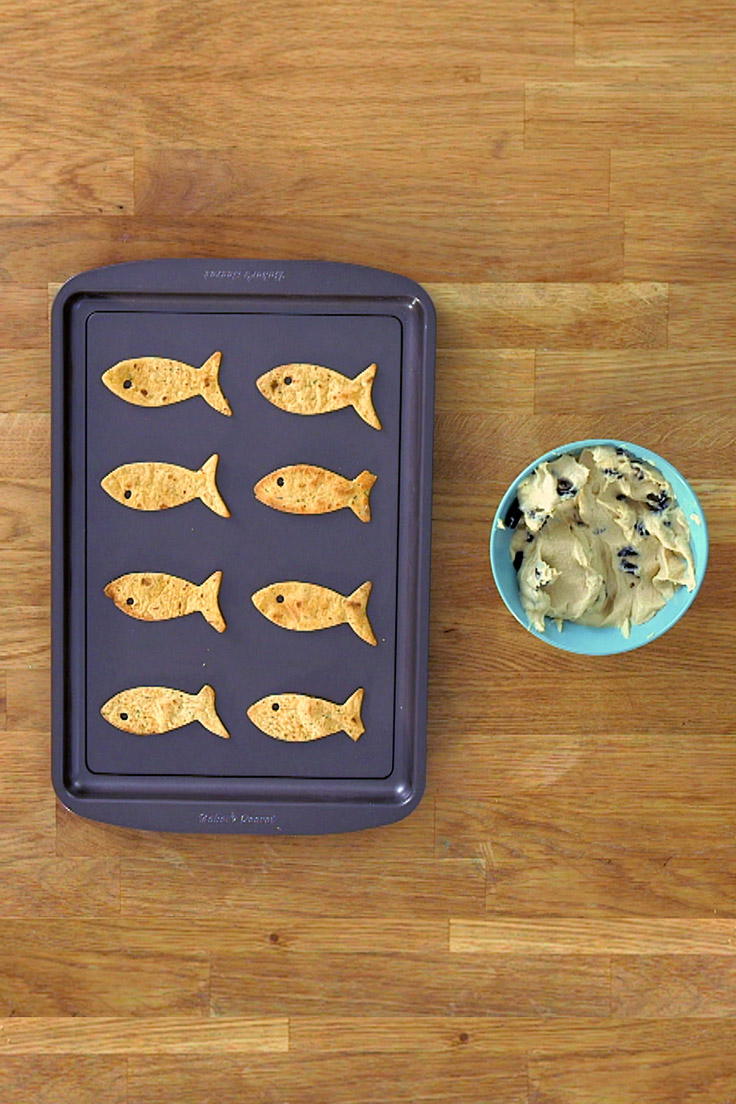 Something's fishy about these tasty, baked tortilla chips…their shape, that is! Pair with olives and hummus for dipping. And the best news? Kids will never suspect how healthy they are. Give it a try at their next play date!
(Difficulty Level: Easy)
What You'll Need
Corn or sun-dried tomato flour tortillas
1 can small olive slices
1 small container of hummus
Fish-shaped cookie cutters
1 straw
Baking sheets
How to Make
Step 1: Preheat the oven to 200 degrees. Mix the hummus with the olives.
Step 2: Use a fish-shaped cookie cutter to cut the tortillas into fish shapes. Poke an eye into each fish using a straw.
Step 3: Bake tortillas on a nonstick cookie sheet for 10-12 minutes. And then go fishin' for olives with fish chips!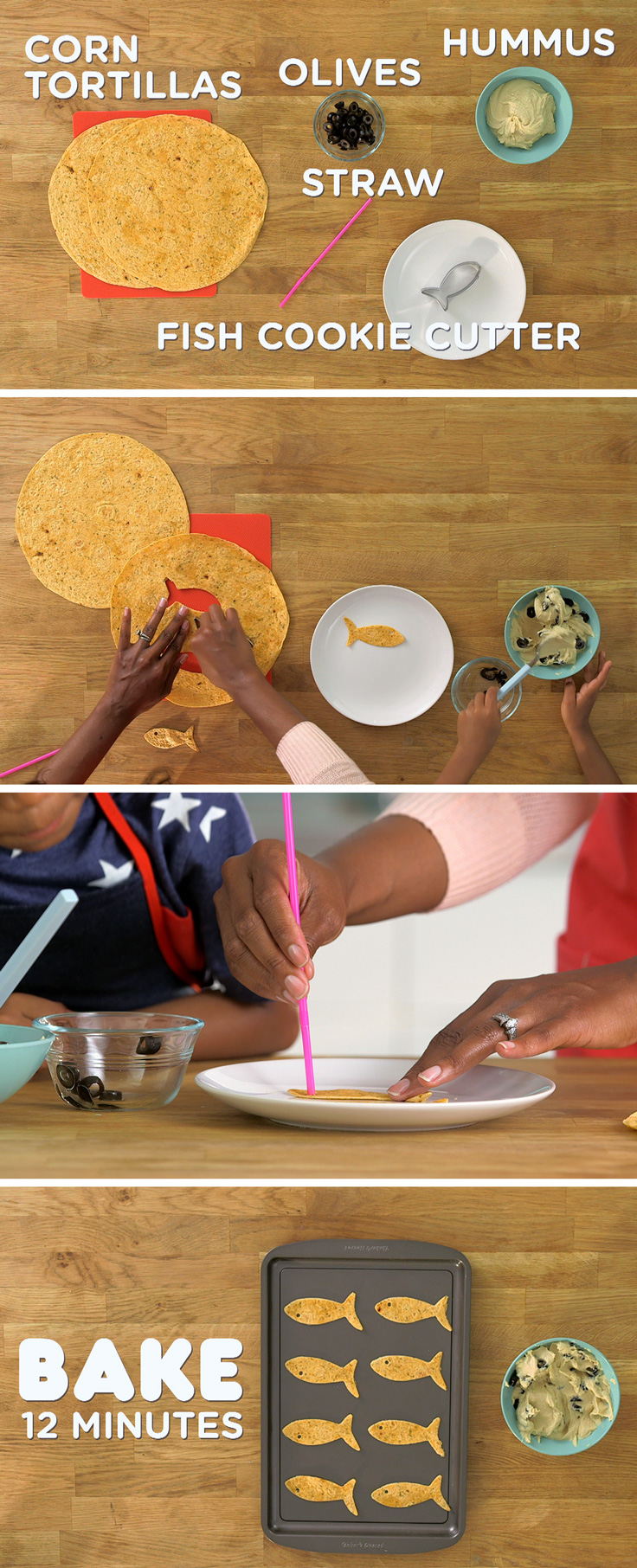 View more Bubble Guppies crafts, printables, and recipes here!