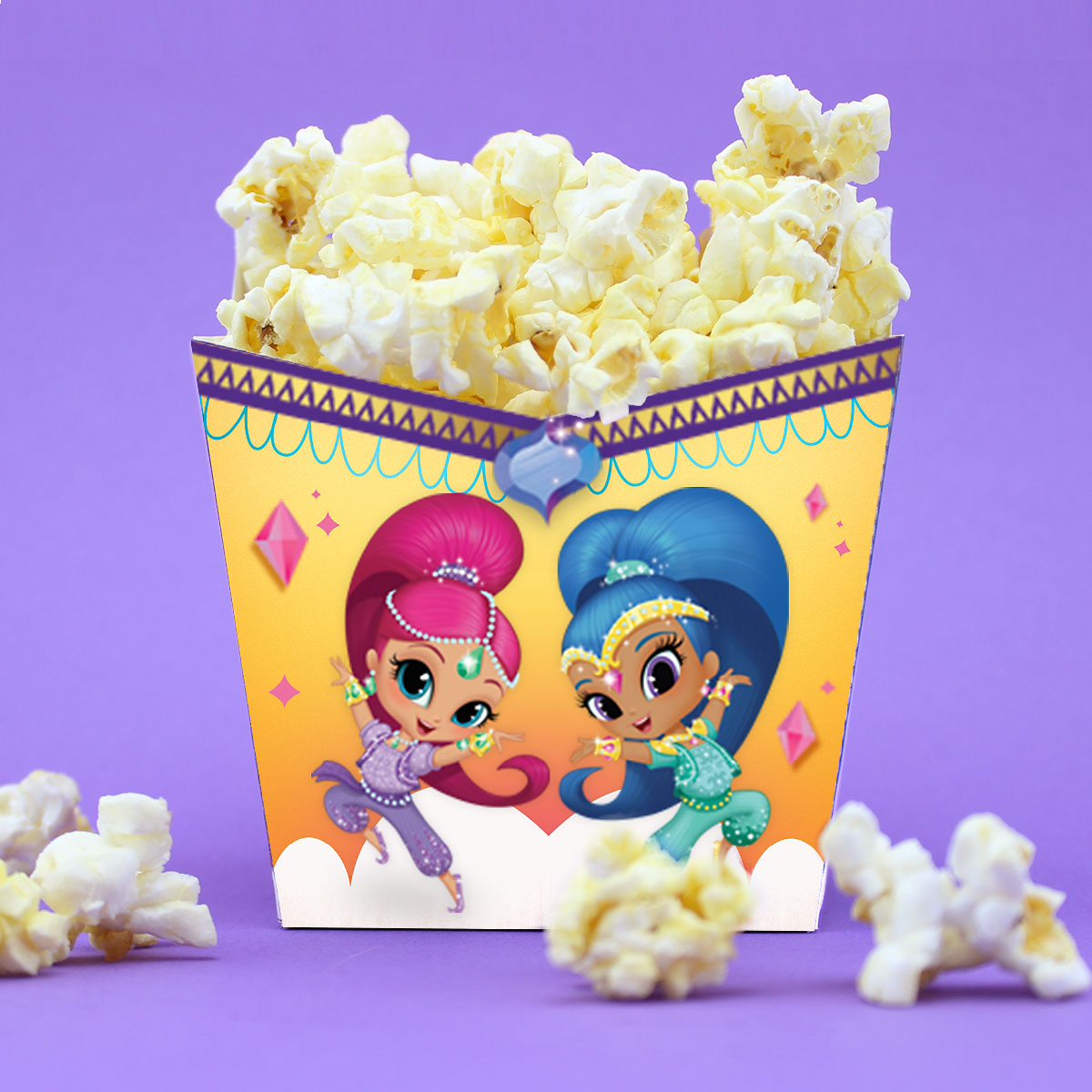 Follow the instructions to make a Shimmer and Shine Popcorn Holder. Now you can watch your favorite genie friends while eating a delicious snack! Wish you could have more popcorn? Be careful what you wish for or Shimmer and Shine might poof you up a kitchen full!
(Difficulty Level: Easy)
What You'll Need
Popcorn Holder Template
Scissors
Glue
Treats
How to Make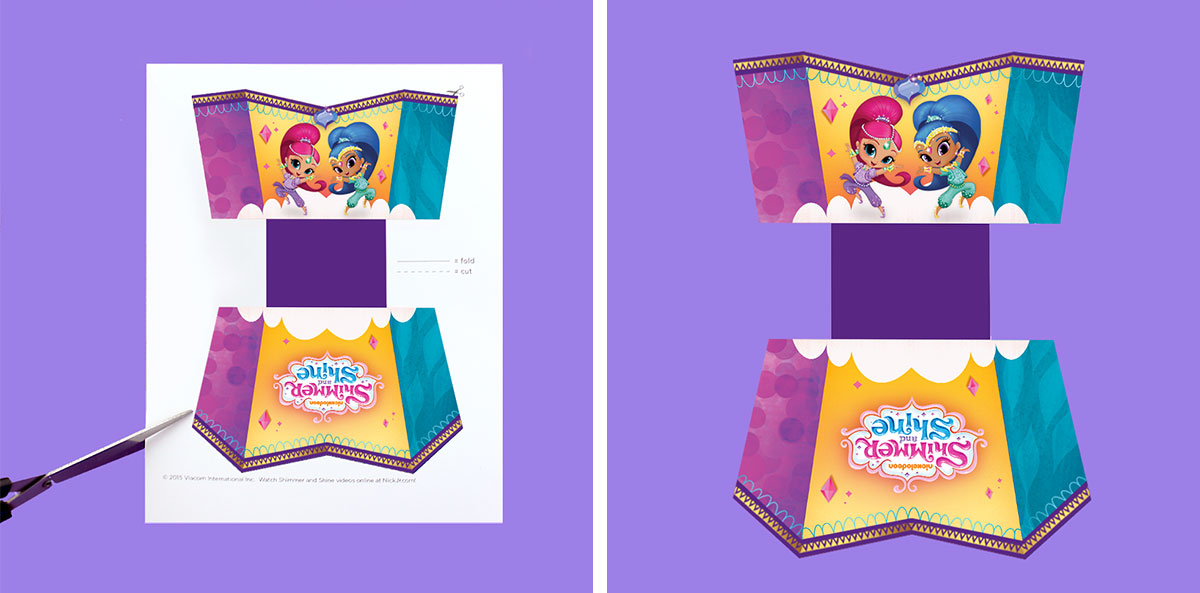 Step One: Print the templates out on cardstock paper and cut out the popcorn holder.
Step Two: Fold along the solid lines until the popcorn holder shape is formed (see image as a guide).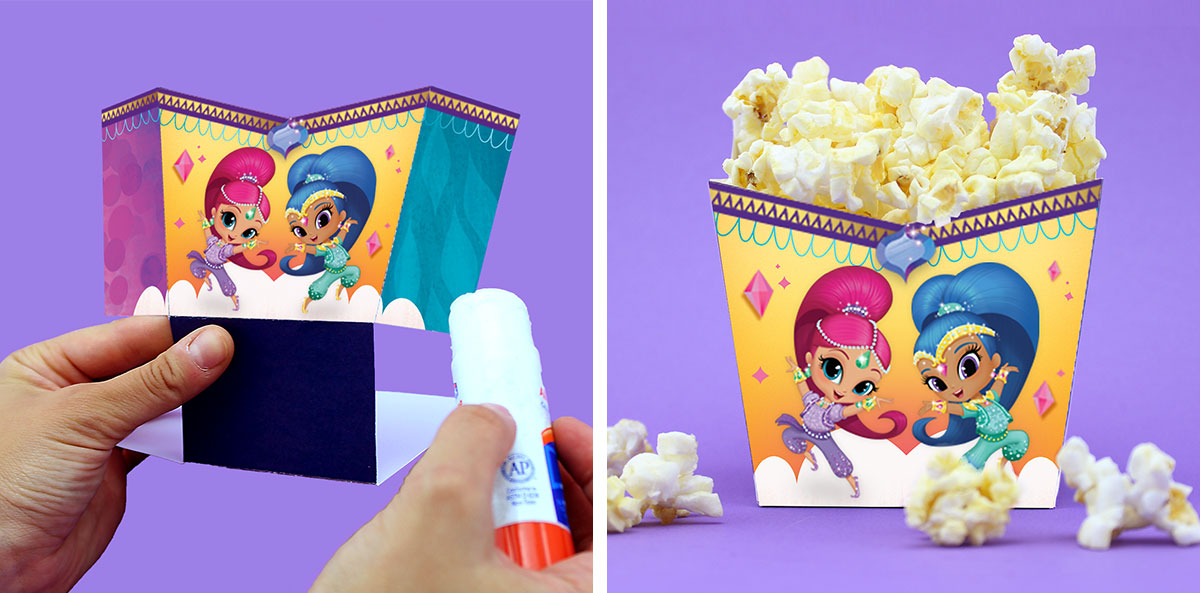 Step Three: Once folded apply glue to the tabs to hold the shape in place.
Step Four: Allow time for the popcorn holder to dry before filling with popcorn or a treat of your choice!