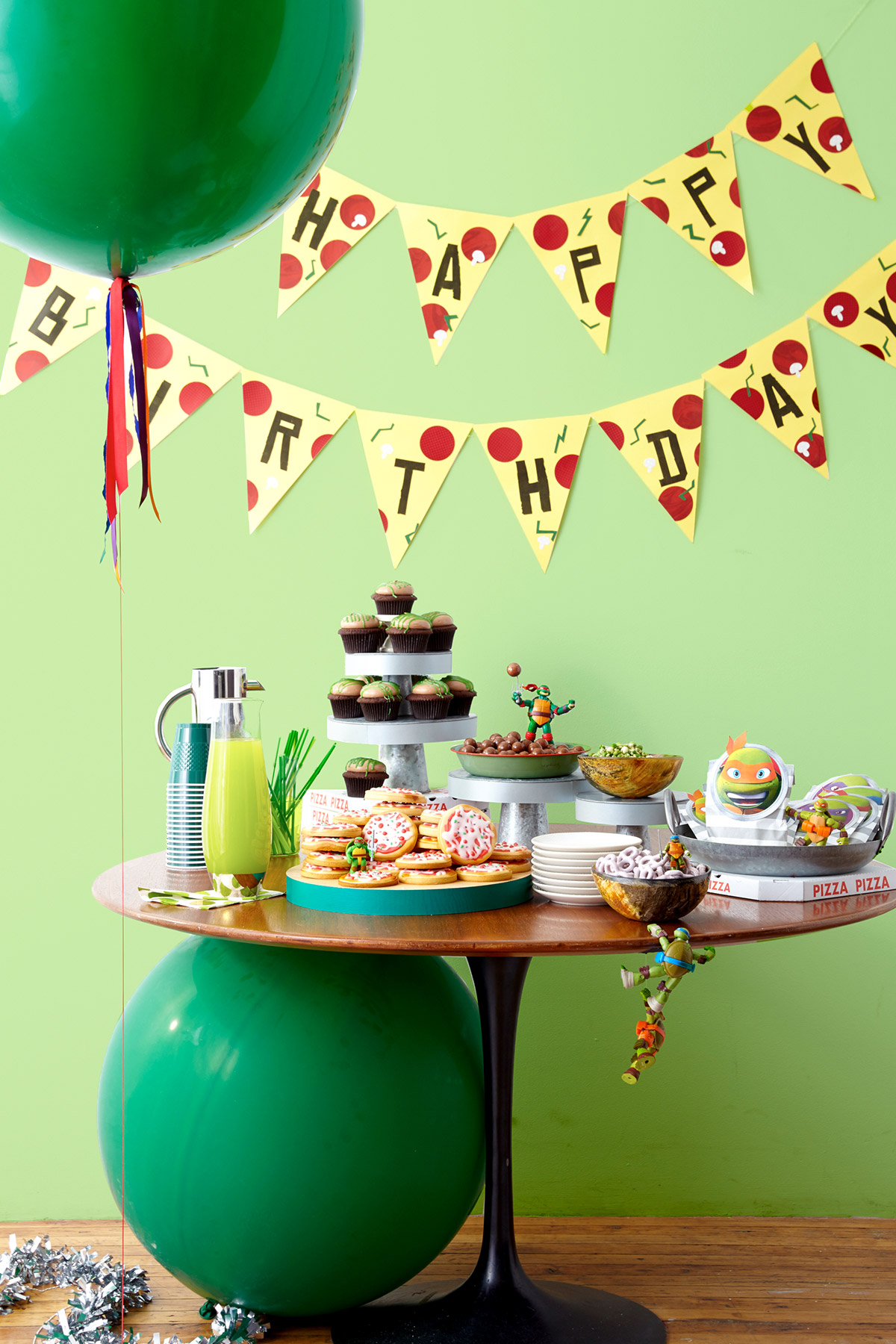 Does the prospect of planning your little dude's birthday make you feel totally powerless at the hands of Shredder and the Kraang? Fear not, big dude! Crafting the perfect turtle-themed party is easier than you think. Here's our step-by-step guide, from invitations to goody bags to your inevitable post-cleanup victory lap. That's right, say it: Bookyakasha!
Step One: Invitations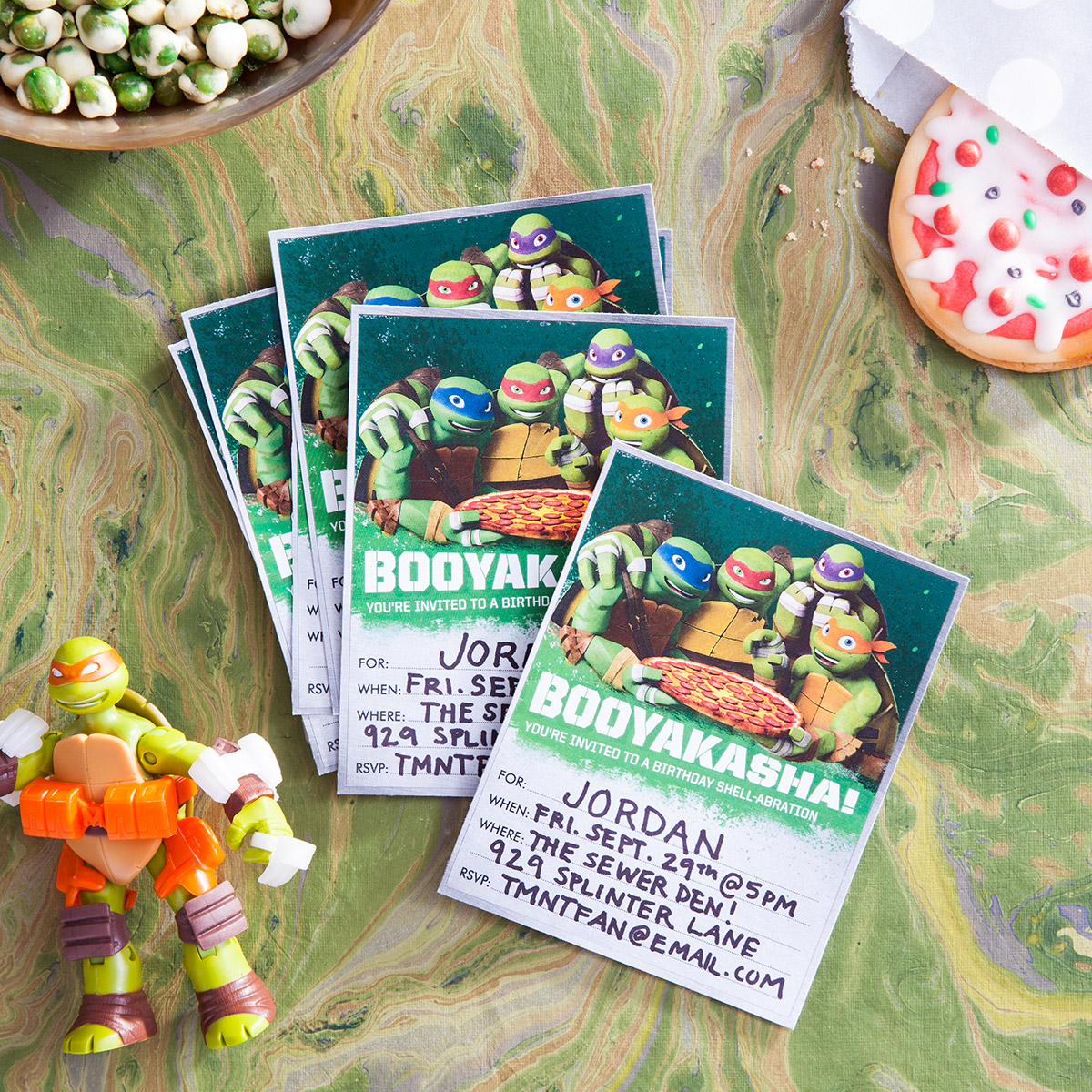 You'll want to send out the gnarliest ninj-itations. Print these ones on cardstock or heavyweight paper, then fill them out and send out to friends and family.
Step Two: Decorations and Party Favors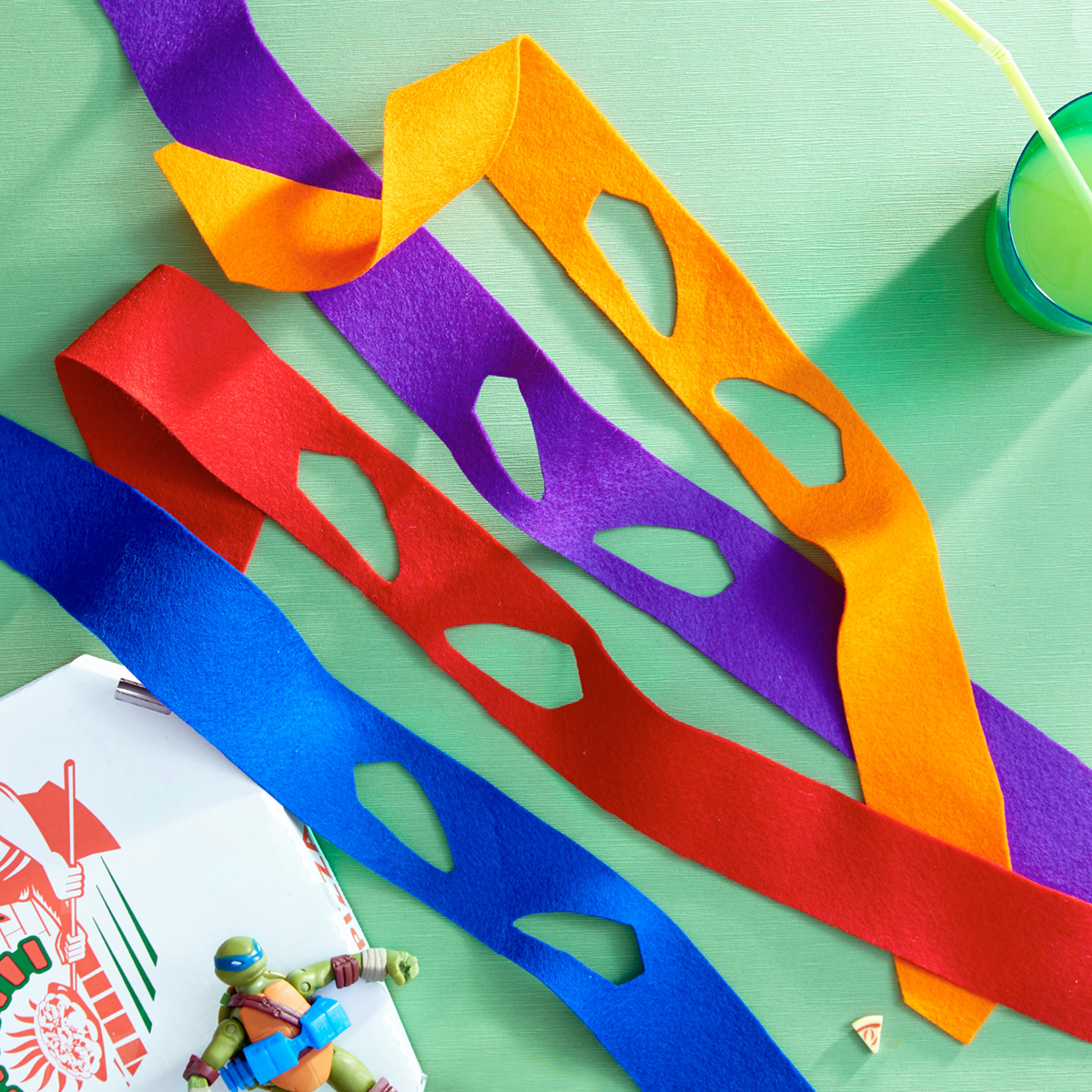 All party ninjas must be armed with the proper attire. Use this template to make no-sew felt masks in blue, orange, red, and purple. When guests arrive, they can choose to wear their favorite turtle's color.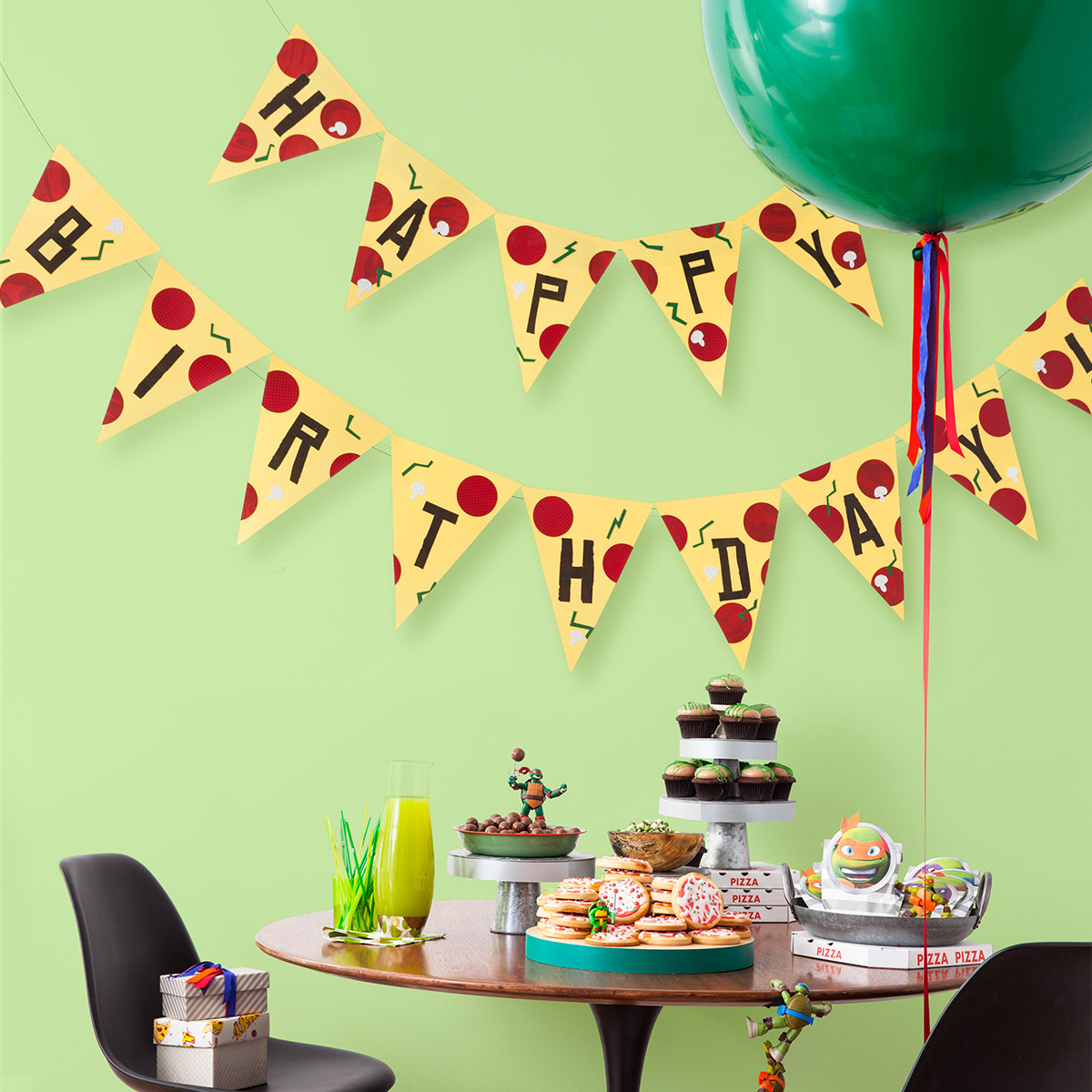 And no ninja turtle birthday party is complete without pizza! Hang this printable pizza pendant birthday banner and wish a happy, cheesy, saucy birthday to your little dude.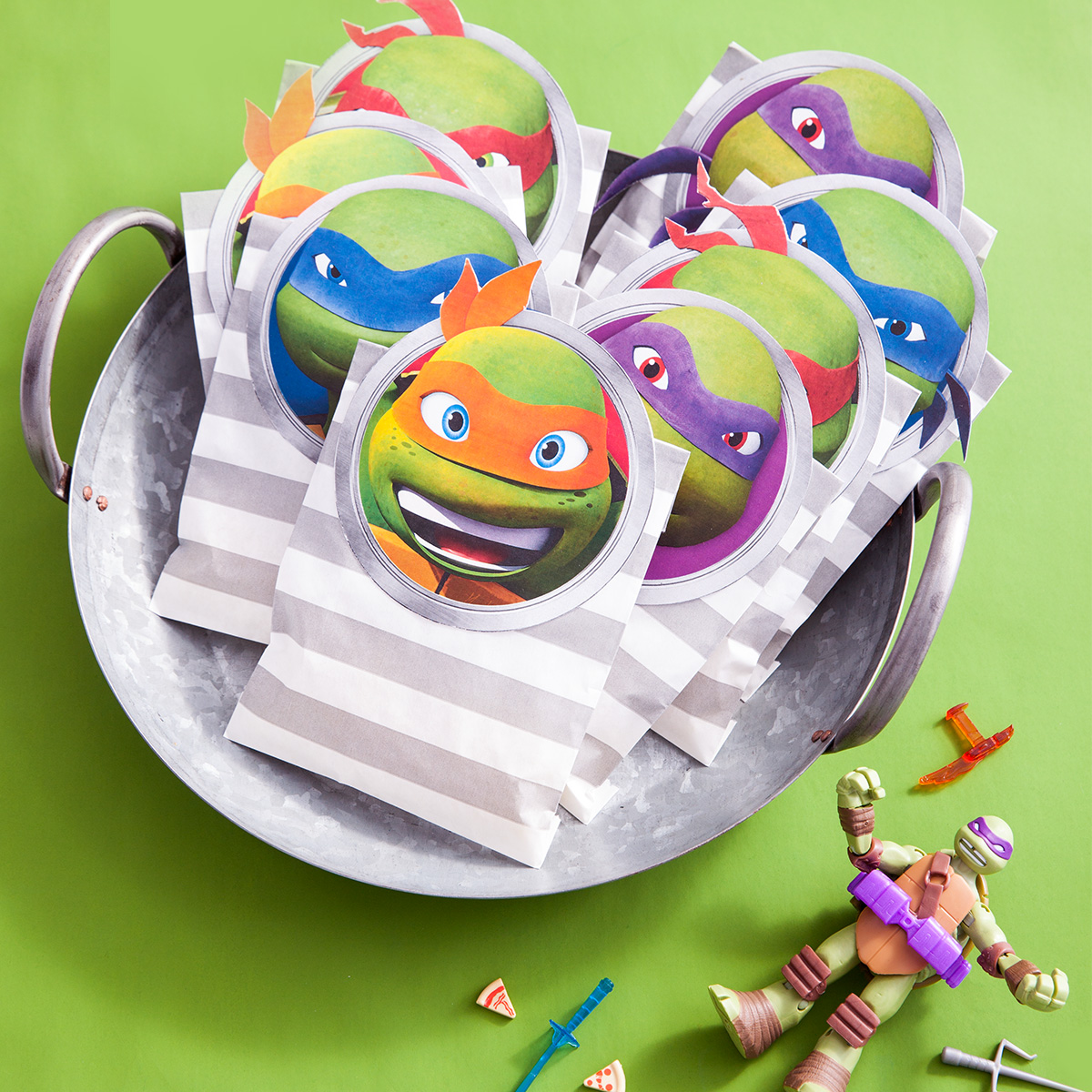 You'll also want to pre-pack these free printable TMNT goody bags. Just think green: green paper bags, green gumballs, green glo-sticks. Build on your verdant base on with "sewer" gummy worms and this awesome printable coloring page.
Step Three: Activities
Once your goodies are bagged and each kid is suited up, it'll be time for activities!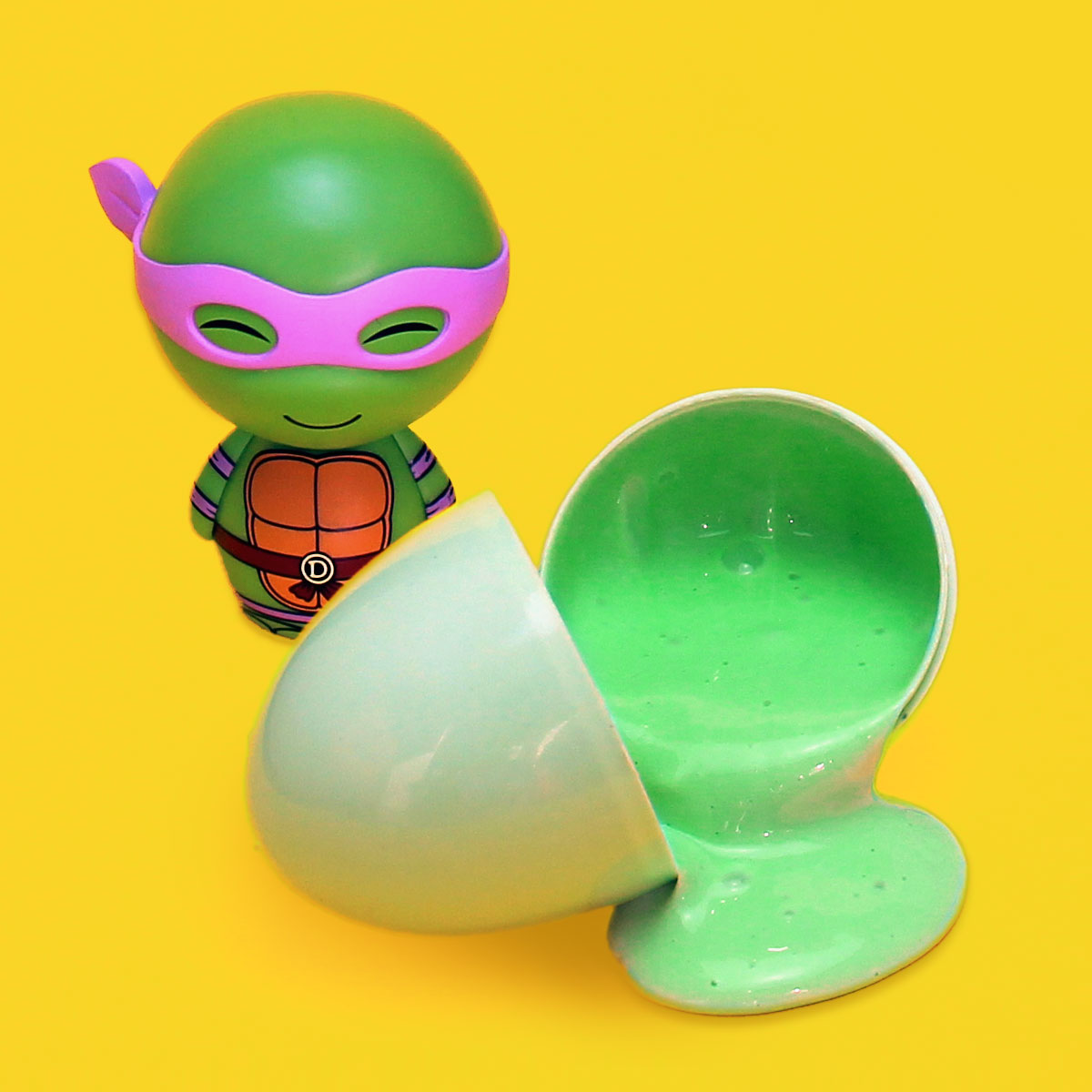 If you have some budding scientists in your mist, work with them to make this recipe for ooey-gooey green sewer slime. Distribute into small containers or plastic bags to take home. (Friendly notice: you may want to provide smocks and plastic gloves for each child.)
Quieter guests may prefer to start things off with a lower-key activity, like coloring.
Step Four: Cake

It's time for dessert, and so arises the perennial question: cake or cupcake? Whichever side you fall on, making birthday treats pizza- or ooze-themed is a totally rad option. Check out this recipe for mutagen cupcakes!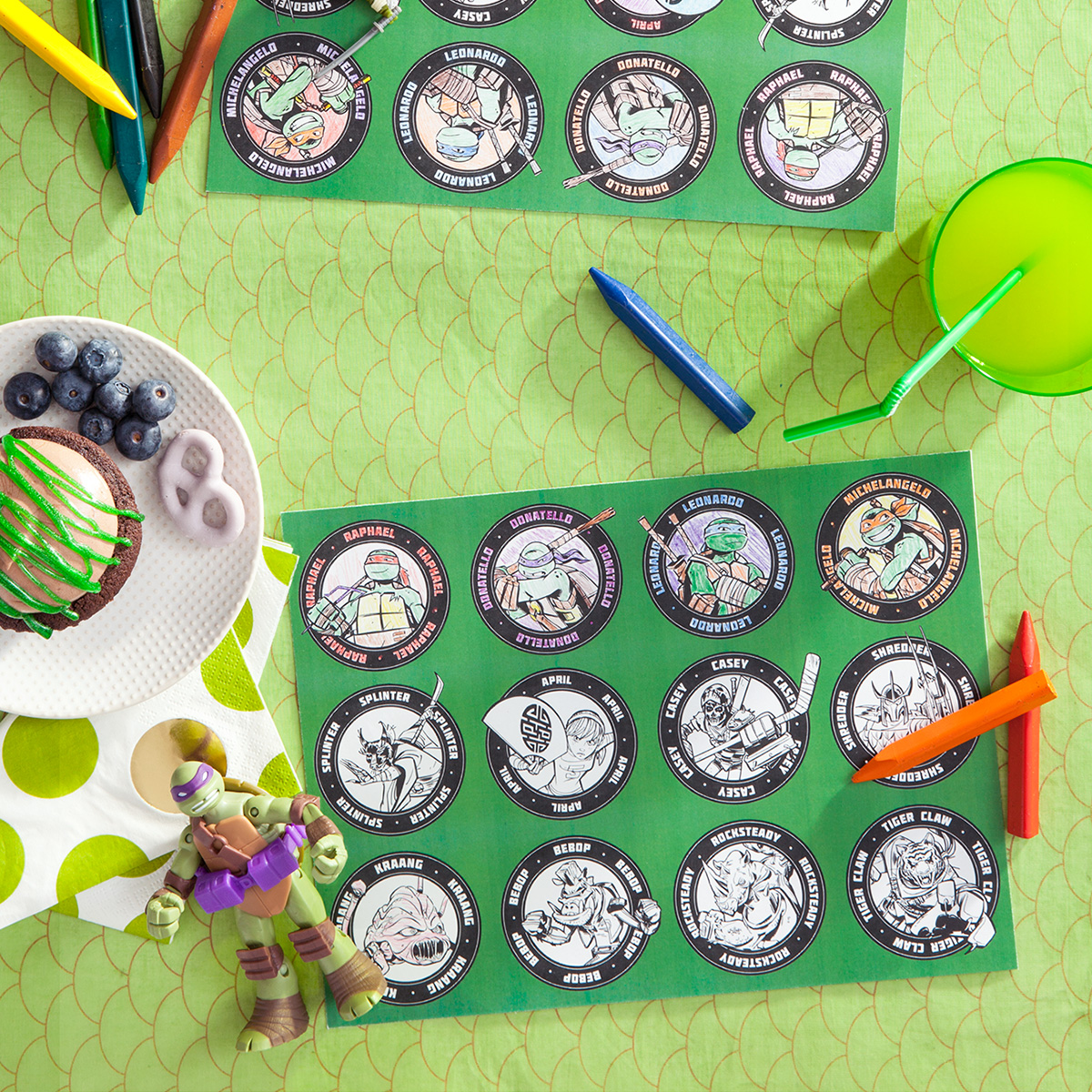 While you prep the meal, kids can color in some of the shows principal characters with these printable party placemats.
And be sure to conjure up some "Mutagen Ooze Juice" to wash down the pizza and dessert. Lemonade with green food coloring, anyone?
Once dessert, candles, and birthday-song singing is through, send each party guest home exhausted, with a belly full of pizza and a bag full of ninja treats. Is your little dude passed out on the couch or running round with frosting face and a wicked sugar high? You are the Splinter to their ninja. It's time for that victory lap!
Make your child's birthday extra special by setting up a personalized call from their favorite Nickelodeon character when you join the Nickelodeon Birthday Club. It's free and easy!